St Clair County voters get to vote on property tax districts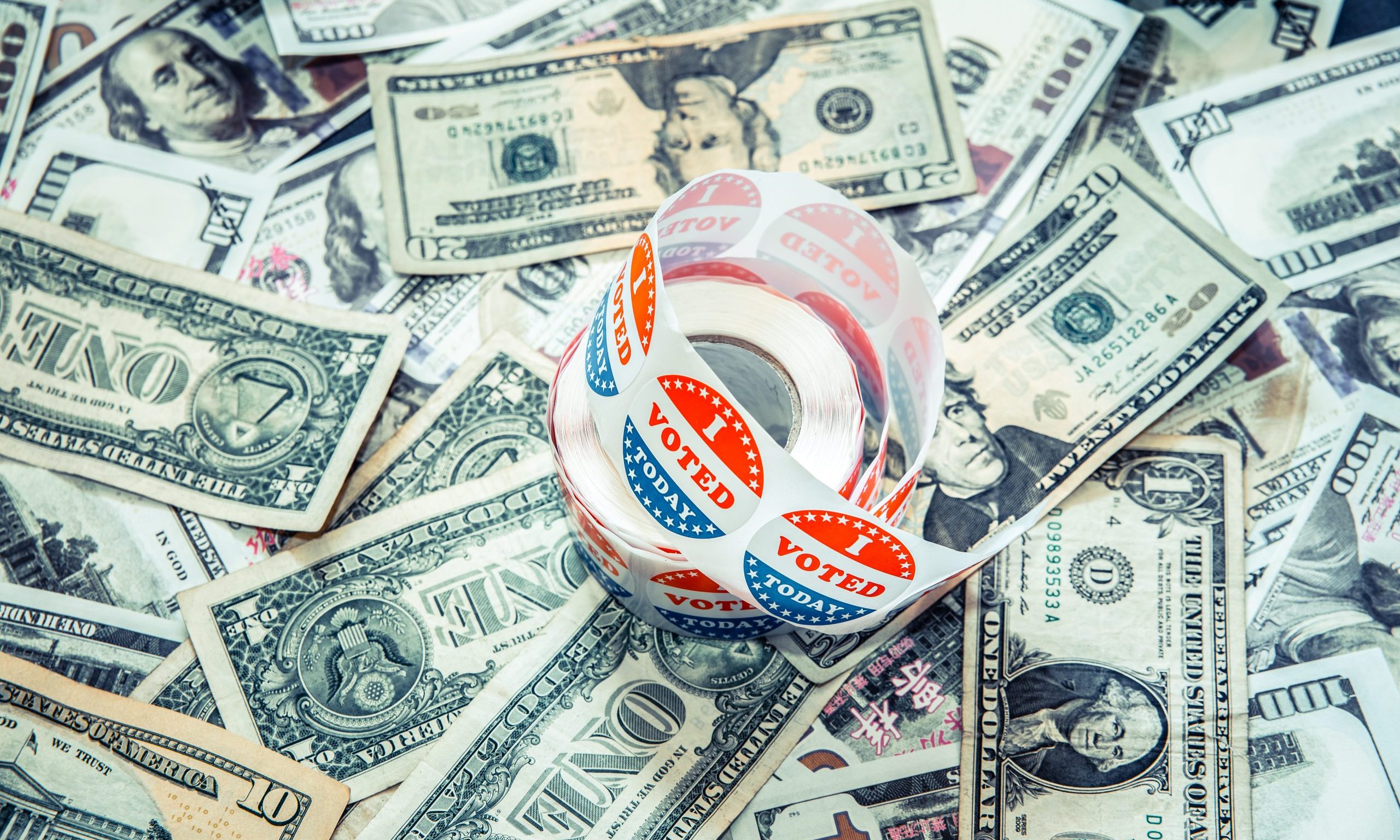 Tuesday, Alabama voters go to the polls to select their choice for President, U.S. Senator, Congressman, Public Service Commission President, numerous local offices, as well as several statewide constitutional amendments. In many counties there are also local amendments on the ballot. In St. Clair County voters get the opportunity vote on whether or not to establish school districts. This is not a vote to increase property taxes; but if this passes it makes it much easier for officials to call on a referendum to increase taxes in the near future. The school districts would each have the power to raise taxes for the district, even if the majority of the people in the county as a whole are opposed to the tax increase.
The St. Clair County school system is pushing voters to vote YES on the amendment.
"On November 3rd, the citizens of St. Clair County will have the opportunity to vote for an amendment to the Alabama Constitution," the school system wrote in a statement. "This amendment is a District Option that will allow each school zone to decide additional funding sources in the future. This vote on November 3rd is NOT A TAX. There is absolutely no money involved with this vote. This vote is to give each district an option in the future. A YES vote benefits all citizens of St. Clair County Those that want to eventually increase funding for schools will want to vote YES. Those that do not want to increase funding for schools and want more local control in voting for increasing funding in the future will also want to vote YES. Regardless of your stance on increasing funding, a YES vote will allow you a larger voice on how funding is increased in your school zone. A no vote keeps things the same as they are and allows the entire county the decision to increase funding for all citizens."
The amendment is located on the back of the ballot, so please make sure you turn it over and vote on this as well as all of the other amendment.
If an amendment is complicated or you don't understand it, a NO vote is always the safest option. A NO vote does nothing but keep the Alabama Constitution the way that it already is. A Yes amendment on any amendment changes the Alabama Constitution from what it is currently to what the state legislature wants it to be.
The St. Clair County Farmers Federation is urging St. Clair County voters to vote NO on this amendment. The voters rejected a massive property tax increase just two years ago in a special referendum.
Opponents of higher taxes on St. Clair County homes, businesses, and farms claim that voting in favor of the District Option would make it easy for officials to set in motion a series of tax increase votes across the county without having to go to the state legislature.
Alabama has the largest Constitution in the world; because the state legislature insists on continuing to adding on more and more amendments. At this point the Alabama Constitution has 946 amendments and the state legislature is asking Alabama voters to approve numerous amendments in this election.
Alabama hospitals nearing COVID-19 summer surge levels
Wednesday was the 18th straight day with more than 1,000 people in hospitals in Alabama with COVID-19. 
Alabama hospitals reported caring for 1,483 people infected with COVID-19 on Wednesday, the highest number of patients since Aug. 11, when the state was enduring its summer surge. Wednesday was also the 18th straight day with more than 1,000 people in hospitals in Alabama with COVID-19. 
The seven-day average of hospitalizations was 1,370 on Wednesday, the 36th straight day of that average rising. The Alabama Department of Public Health reported 2,453 new cases Wednesday. The 14-day average of new cases was — for the eighth day in a row — at a record high of 2,192. 
Across the country, more than 80,000 people were hospitalized for COVID-19 on Tuesday, a record high and the 15th straight day of record hospitalizations nationwide, according to the COVID Tracking Project, a coronavirus tracking website.
The CDC this week recommended people not travel for Thanksgiving to help prevent the spread of coronavirus. 
"The only way for us to successfully get through this pandemic is if we work together," said Dr. Kierstin Kennedy, UAB's chief of hospital medicine, in a message Tuesday. "There's no one subset of the community that's going to be able to carry the weight of this pandemic and so we all have to take part in wearing our masks, keeping our distance, making sure that we're washing our hands." 
Kennedy said the best way she can describe the current situation is "Russian Roulette." 
"Not only in the form of, maybe you get it and you don't get sick or maybe you get it and you end up in the ICU," Kennedy said, "but if you do end up sick, are you going to get to the hospital at a time when we've got capacity, and we've got enough people to take care of you? And that is a scary thought." 
The Alabama Department of Public Health on Wednesday reported an increase of 60 confirmed and probable COVID-19 deaths. Deaths take time to confirm and the date a death is reported does not necessarily reflect the date on which the individual died. At least 23 of those deaths occurred in November, and 30 occurred in other months. Seven were undated. Data for the last two to three weeks are incomplete.
As of Wednesday, at least 3,532 Alabamians have died of COVID-19, according to the Department of Public Health. During November, at least 195 people have died in Alabama from COVID-19. But ADPH is sure to add more to the month's tally in the weeks to come as data becomes more complete.
ADPH on Wednesday announced a change that nearly doubled the department's estimate of people who have recovered from COVID-19, bringing that figure up to 161,946. That change also alters APR's estimates of how many cases are considered active.
ADPH's Infectious Disease and Outbreak team "updated some parameters" in the department's Alabama NEDSS Base Surveillance System, which resulted in the increase, the department said.