Trump administration invests $3 million in Talladega College
Talladega College will use its $3 million loan to complete the Dr. Billy C. Hawkins Student Activity Center named to honor its 20th president.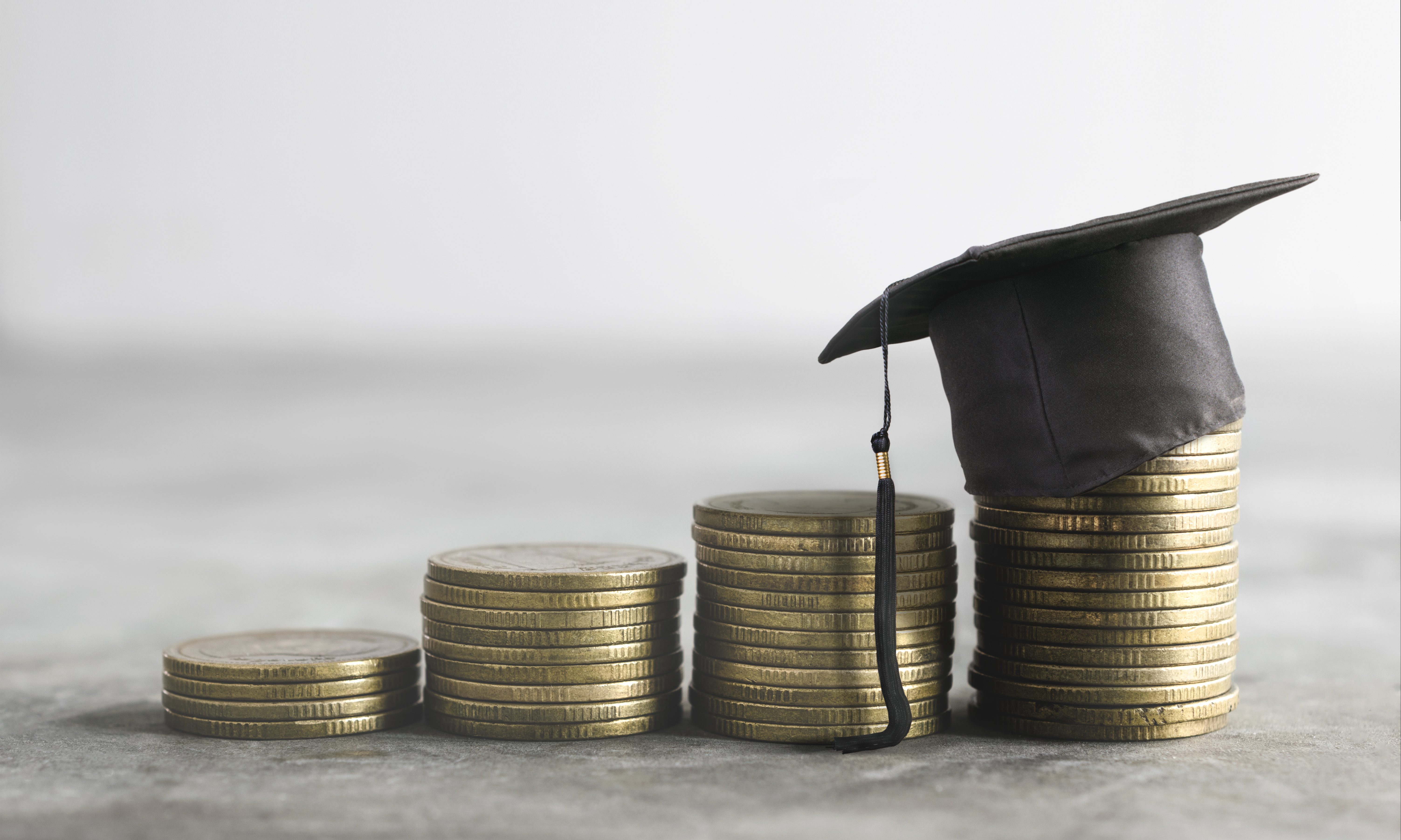 The United States Department of Agriculture (USDA) announced last week that it is investing $3 million in Talladega College, Alabama's oldest private historically Black college (HBCU).
"Because of the opportunities in education, employment and community stability they provide to their hometowns and beyond, higher-education institutions are cornerstones for prosperity in rural communities across the country," said Bette Brand, the USDA's deputy under secretary for rural development. "Under the leadership of President Trump and Agriculture Secretary Perdue, USDA is committed to being a strong partner to rural higher-education institutions, and especially HBCU's in building stronger and more prosperous futures for generations to come."
Chris Beeker is the USDA rural development state director for Alabama.
"It's exciting to help increase the capacity and competitiveness of Historically Black Colleges and Universities (HBCUs) in rural America to ensure that future generations of American students have access to the highest quality education with modern facilities," said Beeker.
USDA is investing in Talladega College through the Community Facilities Direct Loan and Grant Program. Investments through this program can be used to build or upgrade a wide range of rural community facilities such as schools, libraries, clinics and public safety facilities.
Talladega College will use its $3 million loan to complete the Dr. Billy C. Hawkins Student Activity Center named to honor its 20th president. They are also building a residence hall to accommodate needed additional campus student housing.
More than 100 types of projects are eligible for community facilities funding. Eligible applicants include municipalities, public bodies, nonprofit organizations and federally recognized Native American tribes. Projects must be in rural areas with a population of 20,000 or less.
The history of Talladega College began on Nov. 20, 1865, when two former slaves, William Savery and Thomas Tarrant, both of Talladega, met in convention with a group of new freedmen in Mobile, Alabama.
From this meeting came the commitment: "We regard the education of our children and youths as vital to the preservation of our liberties, and true religion as the foundation of all real virtue, and shall use our utmost endeavors to promote these blessings in our common country."
Talladega College is now listed among the Princeton Review's best colleges in the Southeast. It is also included in the U.S. News and World Report's Best Colleges guide in three categories: best HBCUs, National Liberal Arts Colleges, and Top Performers on Social Mobility. And it's included in Kiplinger's Best Value Colleges.
Talladega recently launched its first-ever graduate program, an online master of science in Computer Information Systems.
New construction on campus includes a 45,000-square-foot, state-of-the-art residence hall, which opened in January 2019, the Dr. William R. Harvey Museum of Art, which opened in January 2020, and houses Hale Woodruff's acclaimed Amistad Murals, and the Dr. Billy C. Hawkins Student Activity Center, which opened in August 2020.
Alabama hospitals nearing COVID-19 summer surge levels
Wednesday was the 18th straight day with more than 1,000 people in hospitals in Alabama with COVID-19. 
Alabama hospitals reported caring for 1,483 people infected with COVID-19 on Wednesday, the highest number of patients since Aug. 11, when the state was enduring its summer surge. Wednesday was also the 18th straight day with more than 1,000 people in hospitals in Alabama with COVID-19. 
The seven-day average of hospitalizations was 1,370 on Wednesday, the 36th straight day of that average rising. The Alabama Department of Public Health reported 2,453 new cases Wednesday. The 14-day average of new cases was — for the eighth day in a row — at a record high of 2,192. 
Across the country, more than 80,000 people were hospitalized for COVID-19 on Tuesday, a record high and the 15th straight day of record hospitalizations nationwide, according to the COVID Tracking Project, a coronavirus tracking website.
The CDC this week recommended people not travel for Thanksgiving to help prevent the spread of coronavirus. 
"The only way for us to successfully get through this pandemic is if we work together," said Dr. Kierstin Kennedy, UAB's chief of hospital medicine, in a message Tuesday. "There's no one subset of the community that's going to be able to carry the weight of this pandemic and so we all have to take part in wearing our masks, keeping our distance, making sure that we're washing our hands." 
Kennedy said the best way she can describe the current situation is "Russian Roulette." 
"Not only in the form of, maybe you get it and you don't get sick or maybe you get it and you end up in the ICU," Kennedy said, "but if you do end up sick, are you going to get to the hospital at a time when we've got capacity, and we've got enough people to take care of you? And that is a scary thought." 
The Alabama Department of Public Health on Wednesday reported an increase of 60 confirmed and probable COVID-19 deaths. Deaths take time to confirm and the date a death is reported does not necessarily reflect the date on which the individual died. At least 23 of those deaths occurred in November, and 30 occurred in other months. Seven were undated. Data for the last two to three weeks are incomplete.
As of Wednesday, at least 3,532 Alabamians have died of COVID-19, according to the Department of Public Health. During November, at least 195 people have died in Alabama from COVID-19. But ADPH is sure to add more to the month's tally in the weeks to come as data becomes more complete.
ADPH on Wednesday announced a change that nearly doubled the department's estimate of people who have recovered from COVID-19, bringing that figure up to 161,946. That change also alters APR's estimates of how many cases are considered active.
ADPH's Infectious Disease and Outbreak team "updated some parameters" in the department's Alabama NEDSS Base Surveillance System, which resulted in the increase, the department said.