Alabama rewards House Republicans with another term
Voters handed the GOP victories in every Alabama congressional district in which they ran a candidate.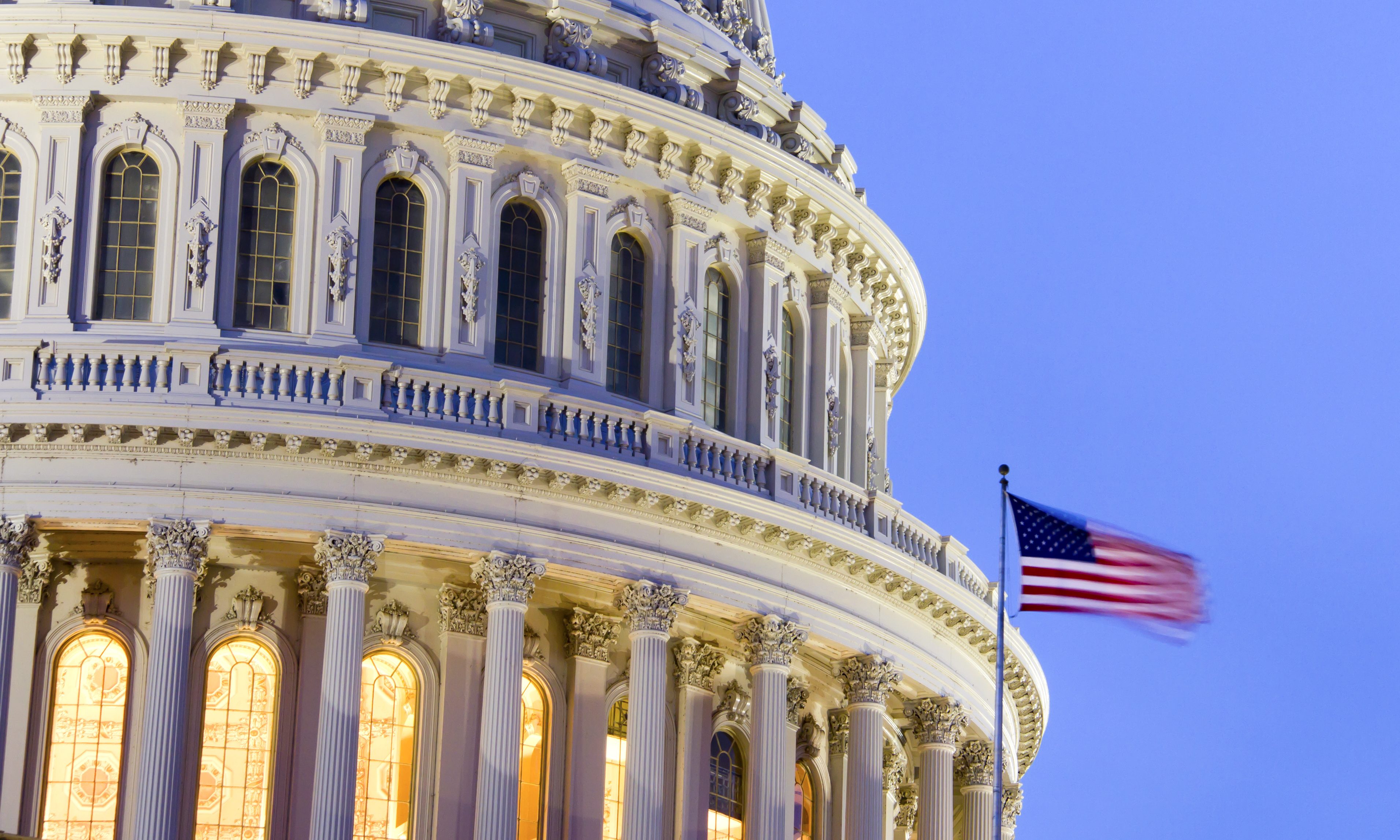 Alabama voters reaffirmed their unwavering support for the Republican Party and gave the GOP victories in every Alabama congressional district in which they ran a candidate.
In the open 1st Congressional District, Mobile County Commissioner Jerry Carl defeated Democratic nominee James Averhart 64.6 percent to 35.4 percent.
In the open 2nd Congressional District, former State Rep. Barry Moore defeated Democratic nominee Phyllis Harvey-Hall 65.4 percent to 34.6 percent.
In Alabama's 3rd Congressional District, longtime incumbent Congressman Mike Rogers, R-Alabama, bested Democratic challenger Adia Winfrey 67.6 percent to 32.4 percent.
In Alabama's 4th Congressional District, twelve-term incumbent Robert Aderholt, R-Alabama, defeated Democratic challenger Rick Neighbors 83.1 percent to 16.9 percent.
Democrats did not run challengers against popular incumbents Mo Brooks in Alabama's 5th Congressional District or against Gary Palmer in Alabama's 6th Congressional District.
"I am very proud of the massive work our county parties, state members, elected officials, an army of volunteers and our voters produced as we once again made Alabama history," Alabama Republican Party Chair Terry Lathan said in a statement.
"We are excited that Alabama will be sending a strong Republican Congressional delegation back to Washington, DC. Our four incumbent Congressmen — Mike Rogers, Robert Aderholt, Mo Brooks and Gary Palmer — will be joined by two new conservative Republican additions: Congressmen-elect Jerry Carl and Barry Moore," Lathan said. "Additionally, we congratulate Public Service Commission President Twinkle Andress Cavanaugh for winning her statewide re-election race."
The Alabama Republican Party has controlled six of Alabama's seven congressional districts since 2010. Since 2010, the only congressional district that Alabama Democrats hold is the 7th Congressional District, represented since 2011 by Congresswoman Terri Sewell, D-Alabama. Sewell did not face a Republican challenger.
Most political observers understood that 2020 would be a challenging year for Alabama Democrats given President Donald Trump's enormous popularity in the state. Republicans also took back the Senate seat, electing former Auburn University coach Tommy Tuberville over Democratic incumbent Sen. Doug Jones.
With Tuberville's election, Republicans control every statewide elected office in Alabama.
Trump carried the state 63.5 percent to Joe Biden's 35.4 percent.
Alabama hospitals nearing COVID-19 summer surge levels
Wednesday was the 18th straight day with more than 1,000 people in hospitals in Alabama with COVID-19. 
Alabama hospitals reported caring for 1,483 people infected with COVID-19 on Wednesday, the highest number of patients since Aug. 11, when the state was enduring its summer surge. Wednesday was also the 18th straight day with more than 1,000 people in hospitals in Alabama with COVID-19. 
The seven-day average of hospitalizations was 1,370 on Wednesday, the 36th straight day of that average rising. The Alabama Department of Public Health reported 2,453 new cases Wednesday. The 14-day average of new cases was — for the eighth day in a row — at a record high of 2,192. 
Across the country, more than 80,000 people were hospitalized for COVID-19 on Tuesday, a record high and the 15th straight day of record hospitalizations nationwide, according to the COVID Tracking Project, a coronavirus tracking website.
The CDC this week recommended people not travel for Thanksgiving to help prevent the spread of coronavirus. 
"The only way for us to successfully get through this pandemic is if we work together," said Dr. Kierstin Kennedy, UAB's chief of hospital medicine, in a message Tuesday. "There's no one subset of the community that's going to be able to carry the weight of this pandemic and so we all have to take part in wearing our masks, keeping our distance, making sure that we're washing our hands." 
Kennedy said the best way she can describe the current situation is "Russian Roulette." 
"Not only in the form of, maybe you get it and you don't get sick or maybe you get it and you end up in the ICU," Kennedy said, "but if you do end up sick, are you going to get to the hospital at a time when we've got capacity, and we've got enough people to take care of you? And that is a scary thought." 
The Alabama Department of Public Health on Wednesday reported an increase of 60 confirmed and probable COVID-19 deaths. Deaths take time to confirm and the date a death is reported does not necessarily reflect the date on which the individual died. At least 23 of those deaths occurred in November, and 30 occurred in other months. Seven were undated. Data for the last two to three weeks are incomplete.
As of Wednesday, at least 3,532 Alabamians have died of COVID-19, according to the Department of Public Health. During November, at least 195 people have died in Alabama from COVID-19. But ADPH is sure to add more to the month's tally in the weeks to come as data becomes more complete.
ADPH on Wednesday announced a change that nearly doubled the department's estimate of people who have recovered from COVID-19, bringing that figure up to 161,946. That change also alters APR's estimates of how many cases are considered active.
ADPH's Infectious Disease and Outbreak team "updated some parameters" in the department's Alabama NEDSS Base Surveillance System, which resulted in the increase, the department said.