Gunmaker Kimber is moving its corporate headquarters to Alabama
Kimber is now announcing that they plan to move their corporate headquarters to Troy.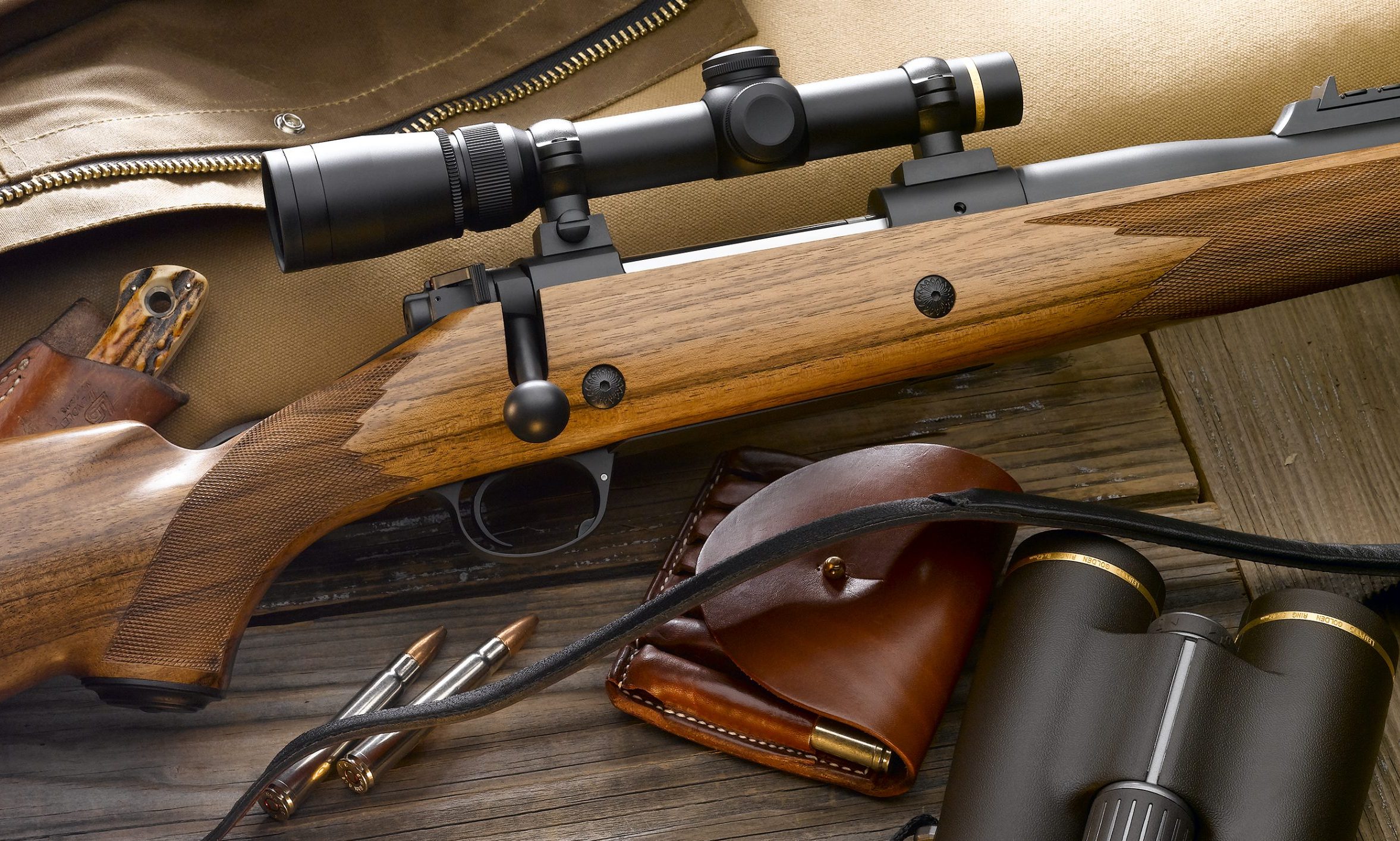 In January 2018, Kimber announced that it was building a new gun manufacturing facility in Troy. Kimber is now announcing that they plan to move their corporate headquarters to the Pike County college town.
"Kimber Mfg., is pleased to name Troy, Alabama, as its official corporate headquarters and to announce it is hiring aggressively in all departments," Kimber announced in a statement. "After a carefully planned shift of leadership, R&D and manufacturing resources, Kimber has made substantial progress in the transition to its new, state-of-the-art headquarters in Troy, Alabama."
"The final step in completing this new facility is adding staff across all departments," the company wrote in its release.
Kimber's new headquarters is situated on 80-plus acres with more than 225,000 square feet of space and is now home to industry-leading design engineering, product management and manufacturing capabilities, the company said.
"After an exhaustive search, Troy was chosen for a multitude of reasons including its proximity to top-tier engineering schools as well as gun- and business-friendly support from the city of Troy and the great state of Alabama," the company said.
Kimber said that its "Alabama expansion is well ahead of schedule, having filled hundreds of its planned Troy-based positions. Kimber is seeking qualified applicants across multiple positions and business areas including CNC technicians, machinists, quality control specialists, lean technicians, design engineers, compliance analysts, customer service representatives, materials planners, maintenance technicians, finishing operators, and assembly technicians."
The company was previously based in Yonkers, New York. Kimber's premium 1911 handgun has been used by the U.S. Shooting Team, the Los Angeles Police Department's SWAT and an elite U.S. Marine Corps unit.
"Kimber is a first-class firearms manufacturer with a reputation for precision craftsmanship, dependability and accuracy, which makes it just the kind of high-performance company we want operating in the state," said Alabama Commerce Secretary Greg Canfield.
Kimber's new $38 million investment to open a firearms manufacturing facility is expected to create 366 new jobs in Troy. Kimber said its Alabama expansion is well ahead of schedule, and it has filled hundreds of its planned Troy-based openings already.
"Kimber is a great place to work, especially if you love firearms," said Pedi Gega, Kimber's director of assembly and product finishing. "We have two indoor gun ranges, one outdoor range, a state-of-the-art design and prototype fabrication center, and a dynamic team of professionals who pride themselves in producing firearms with unmatched attention to detail, design and performance. Every Kimber firearm is created with a unique blend of advanced precision technology and authentic human craftsmanship."
Alabama hospitals nearing COVID-19 summer surge levels
Wednesday was the 18th straight day with more than 1,000 people in hospitals in Alabama with COVID-19. 
Alabama hospitals reported caring for 1,483 people infected with COVID-19 on Wednesday, the highest number of patients since Aug. 11, when the state was enduring its summer surge. Wednesday was also the 18th straight day with more than 1,000 people in hospitals in Alabama with COVID-19. 
The seven-day average of hospitalizations was 1,370 on Wednesday, the 36th straight day of that average rising. The Alabama Department of Public Health reported 2,453 new cases Wednesday. The 14-day average of new cases was — for the eighth day in a row — at a record high of 2,192. 
Across the country, more than 80,000 people were hospitalized for COVID-19 on Tuesday, a record high and the 15th straight day of record hospitalizations nationwide, according to the COVID Tracking Project, a coronavirus tracking website.
The CDC this week recommended people not travel for Thanksgiving to help prevent the spread of coronavirus. 
"The only way for us to successfully get through this pandemic is if we work together," said Dr. Kierstin Kennedy, UAB's chief of hospital medicine, in a message Tuesday. "There's no one subset of the community that's going to be able to carry the weight of this pandemic and so we all have to take part in wearing our masks, keeping our distance, making sure that we're washing our hands." 
Kennedy said the best way she can describe the current situation is "Russian Roulette." 
"Not only in the form of, maybe you get it and you don't get sick or maybe you get it and you end up in the ICU," Kennedy said, "but if you do end up sick, are you going to get to the hospital at a time when we've got capacity, and we've got enough people to take care of you? And that is a scary thought." 
The Alabama Department of Public Health on Wednesday reported an increase of 60 confirmed and probable COVID-19 deaths. Deaths take time to confirm and the date a death is reported does not necessarily reflect the date on which the individual died. At least 23 of those deaths occurred in November, and 30 occurred in other months. Seven were undated. Data for the last two to three weeks are incomplete.
As of Wednesday, at least 3,532 Alabamians have died of COVID-19, according to the Department of Public Health. During November, at least 195 people have died in Alabama from COVID-19. But ADPH is sure to add more to the month's tally in the weeks to come as data becomes more complete.
ADPH on Wednesday announced a change that nearly doubled the department's estimate of people who have recovered from COVID-19, bringing that figure up to 161,946. That change also alters APR's estimates of how many cases are considered active.
ADPH's Infectious Disease and Outbreak team "updated some parameters" in the department's Alabama NEDSS Base Surveillance System, which resulted in the increase, the department said.