Alabama Democratic leaders say Biden, Harris win is a win for the nation
Democratic leaders in the state called for unity — and for a peaceful transfer of power.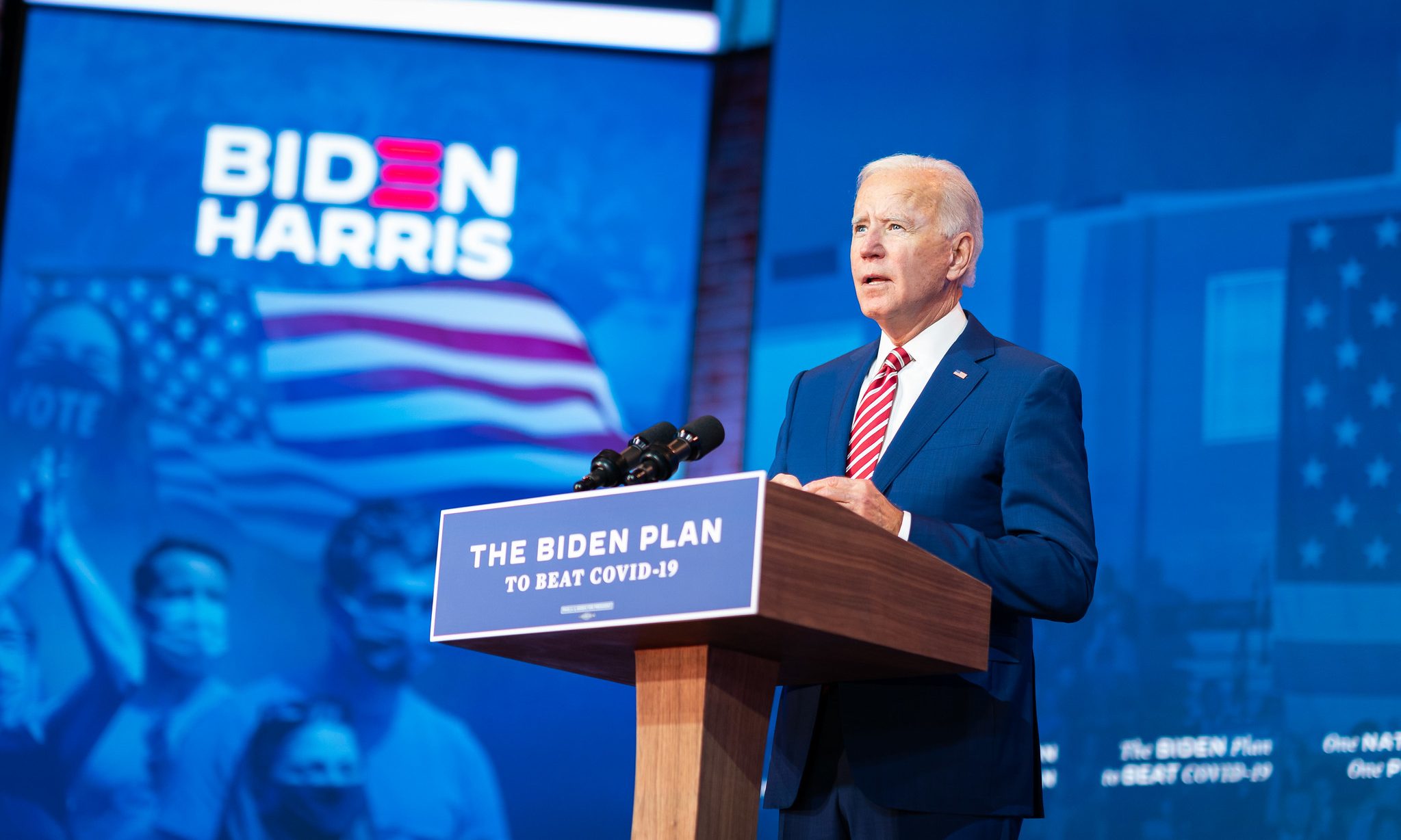 Alabama's Democratic leaders describe President-elect Joe Biden's and Vice President-elect Kamala Harris's win, projected by multiple news outlets Saturday, as a victory for civility and a chance for a nation, bruised and bloodied from a deadly pandemic and racial unrest, to heal once again.
Alabama Sen. Doug Jones, in a video statement posted to his Twitter account, congratulated his longtime friend on the win and called for the nation to come together once again.
"Today, my friend of 40 years, Joe Biden, achieves his dream and the dream that I've had for him for 40 years," Jones said. "I've been disappointed that Joe hasn't been president before now, but I believe he's the right person at the right time at the right moment in history, to take over and heal the divides in this country."
"And what about my buddy Kamala. Making history. Black women have been so important to America. They've been so important in my election and now for Kamala to be able to make history once again, it's truly remarkable. They are a great team. They're going to do great things for this country," Jones said.
"Right now, our job, mine and yours, is to make sure that we not just support them, but we support everybody. That we bring this country together. That we try to pull the seams back together that had been ripped apart, to try to make this one America, one Alabama," Jones said. "John Lewis wrote about, 'We are the American family, the American house.' It's our job to make sure that everyone knows that. That's what we do, because we are. We can do this. It's so great to be one America, one family. The American house. The American family."
U.S. Rep. Terri Sewell, D-Alabama, in tweets Saturday called for unity, and for a peaceful transfer of power.
"This is a Victory for Democracy! More Americans have voted in this election than ever before! Voting is not for the privilege, it is a Right for all Americans.  This is a victory for unity!  Americans chose unity over division and now we must all work to bridge the divide," Sewell tweeted. "This victory is OURS! This is an American victory since Biden & Harris have promised to fight for all Americans- whether they got your vote or not.  The people have spoken through their votes!"
"Every vote must be counted! When it is all said and done, we must put politics aside. We must honor our democracy's promised tradition of a peaceful transfer of power.  Now is the time for us to unite as Americans," Sewell said in another tweet.
Alabama Rep. Chris England, D-Tuscaloosa, and chair of the Alabama Democratic Party, told APR on Sunday that Biden and Harris campaigned in an honorable way, and that he has full confidence they will serve all Americans "not just the millions of us that voted for them."
"We are facing a global pandemic and historic economic uncertainty. We need to deal honestly with each other regarding matters of racial justice. So now, more than ever before, confidence and character are critical for the White House. We have elected the right man and woman for the job," England said.
Asked what he expects after Biden and Harris take office, England said he expects a sense of calm and resolution across the country.
"Where we don't have to hold our breath for the next tweet, or insult, or demeaning comment from the president of the United States," England said. "And we will begin to expect a certain level of civility, dignity, and decorum from the office of president again."
State Sen. Vivian Figures, D-Mobile, in a message to APR said Harris's election "has my heart joyfully bursting with gratitude, pride and hope."
"I am so grateful that I get to witness the first female who happens to be an African American/South Asian, become Vice President of the United States of America. I am so proud of her because she is a perfect example of what we as women of color, can do and become given the opportunity," Figures said. "With her background, experience, intellect and compassion for humankind, she is definitely destined to be a person of power and influence to help shape this nation for the better."
"She exemplifies what can be for our little girls of color to see her and believe that anything is possible. Of course I am proud that she is my sorority sister, but she is a sister to all of us in one way or another, for she will bring stellar leadership that represents everyone," Figures said. "Vice President-Elect Harris' election gives me hope that the United States of America can work together to someday be united regardless of who and what we are as God created us to be."
"The United States has been without real presidential leadership for four years. We have endured things being done and said by a President that we would never have imagined in our wildest dreams. I look at the election of President-Elect Joe Biden and Vice President-Elect Kamala Harris as the 'Dream Team' because they are a reflection of the makeup of this country, and I see them bringing leadership that represents all people regardless of their places in life," Figures continued. "When you consider their backgrounds, experience and hearts for the least of these and the voiceless, they give me hope and a belief that we can once again gain the respect of others as a world class leader. I have faith in the Biden-Harris Dream Team because we are desperate for calm, rational, thoughtful and experienced leadership more than ever."
Civil rights leader Bruce Boynton dies at 83
The Dallas County Courthouse Annex will be renamed in honor of Boynton and fellow Civil Rights Movement leader J.L. Chestnut.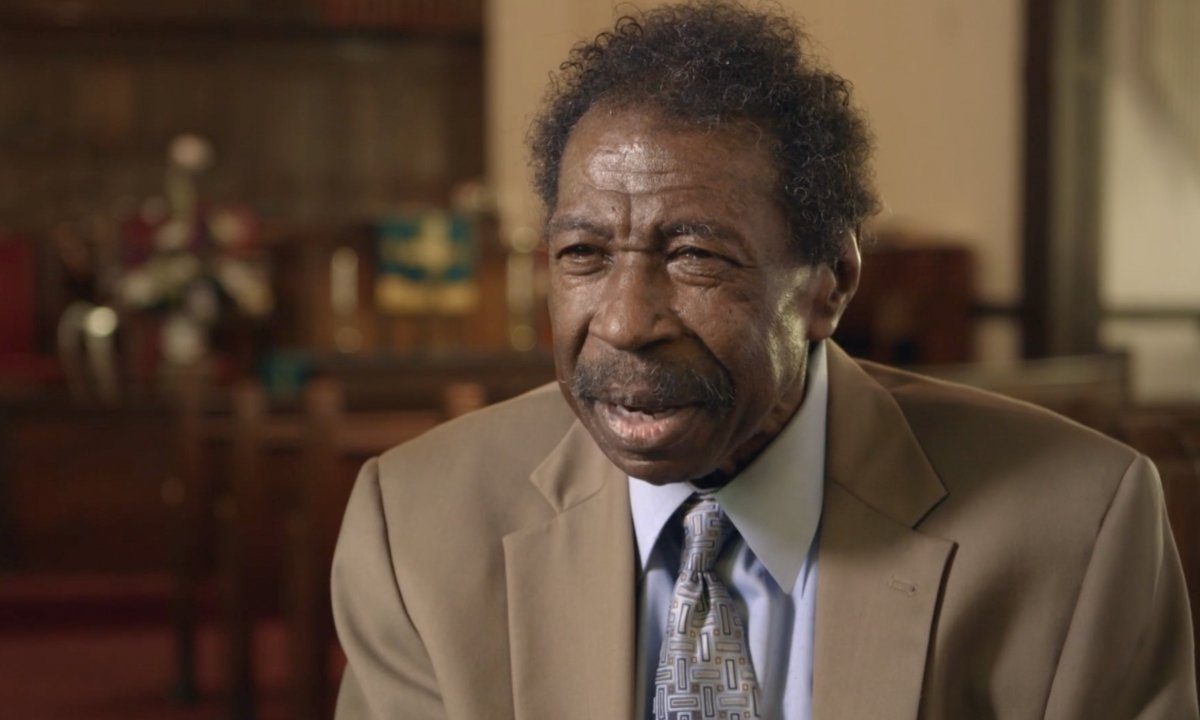 Selma attorney and Civil Rights Movement leader Bruce Carver Boynton died from cancer in a Montgomery hospital on Monday. He was 83. The Dallas County Courthouse Annex will be renamed in honor of Boynton and fellow Civil Rights Movement leader J.L. Chestnut.
"We've lost a giant of the Civil Rights Movement," said Congresswoman Terri Sewell, D-Alabama. "Son of Amelia Boynton Robinson, Bruce Boynton was a Selma native whose refusal to leave a "whites-only" section of a bus station restaurant led to the landmark SCOTUS decision in Boynton v. Virginia overturning racial segregation in public transportation, sparking the Freedom Rides and end of Jim Crow. Let us be inspired by his commitment to keep striving and working toward a more perfect union."
Boynton attended Howard University Law School in Washington D.C. He was arrested in Richmond, Virginia, in his senior year of law school for refusing to leave a "whites-only" section of a bus station restaurant. That arrest and conviction would be appealed all the way to the U.S. Supreme Court where Boynton and civil rights advocates prevailed in the landmark case 1060 Boynton vs. Virginia.
Boynton's case was handled by famed civil rights era attorney Thurgood Marshal, who would go on to serve on the U.S. Supreme Court. The 1960 7-to-2 decision ruled that federal prohibitions barring segregation on interstate buses also applied to bus stations and other interstate travel facilities.
The decision inspired the "Freedom Rides" movement. Some Freedom Riders were attacked when they came to Alabama.
While Boynton received a high score on the Alabama Bar exam, the Alabama Bar prevented him from working in the state for years due to that 1958 trespassing conviction. Undeterred, Boynton worked in Tennessee during the years, bringing school desegregation lawsuits.
Sherrilyn Ifill with the NAACP Legal Defense Fund said on social media: "NAACP LDF represented Bruce Boynton, who was an unplanned Freedom Rider (he simply wanted to buy a sandwich in a Va bus station stop & when denied was willing to sue & his case went to the SCOTUS) and later Bruce's mother Amelia Boynton (in Selma after Bloody Sunday)."
His mother, Amelia Boynton, was an early organizer of the voting rights movement. During the Selma to Montgomery Voting Rights March in 1965, she was beaten on the Edmund Pettus Bridge. She later co-founded the National Voting Rights Museum and annual Bridge Crossing Jubilee in Selma. His father S.W. Boynton was also active in the Civil Rights Movement.
Bruce Boynton worked for several years at a Washington D.C. law firm but spent most of his long, illustrious legal career in Selma, Alabama, with a focus on civil rights cases. He was the first Black special prosecutor in Alabama history and at one point he represented Stokely Carmichael.
This year has seen the passing of a number of prominent Civil Rights Movement leaders, including Troy native Georgia Congressman John Lewis.