APR's policies for covering post-election news
The execution of a free and fair election is the bedrock of a democratic republic.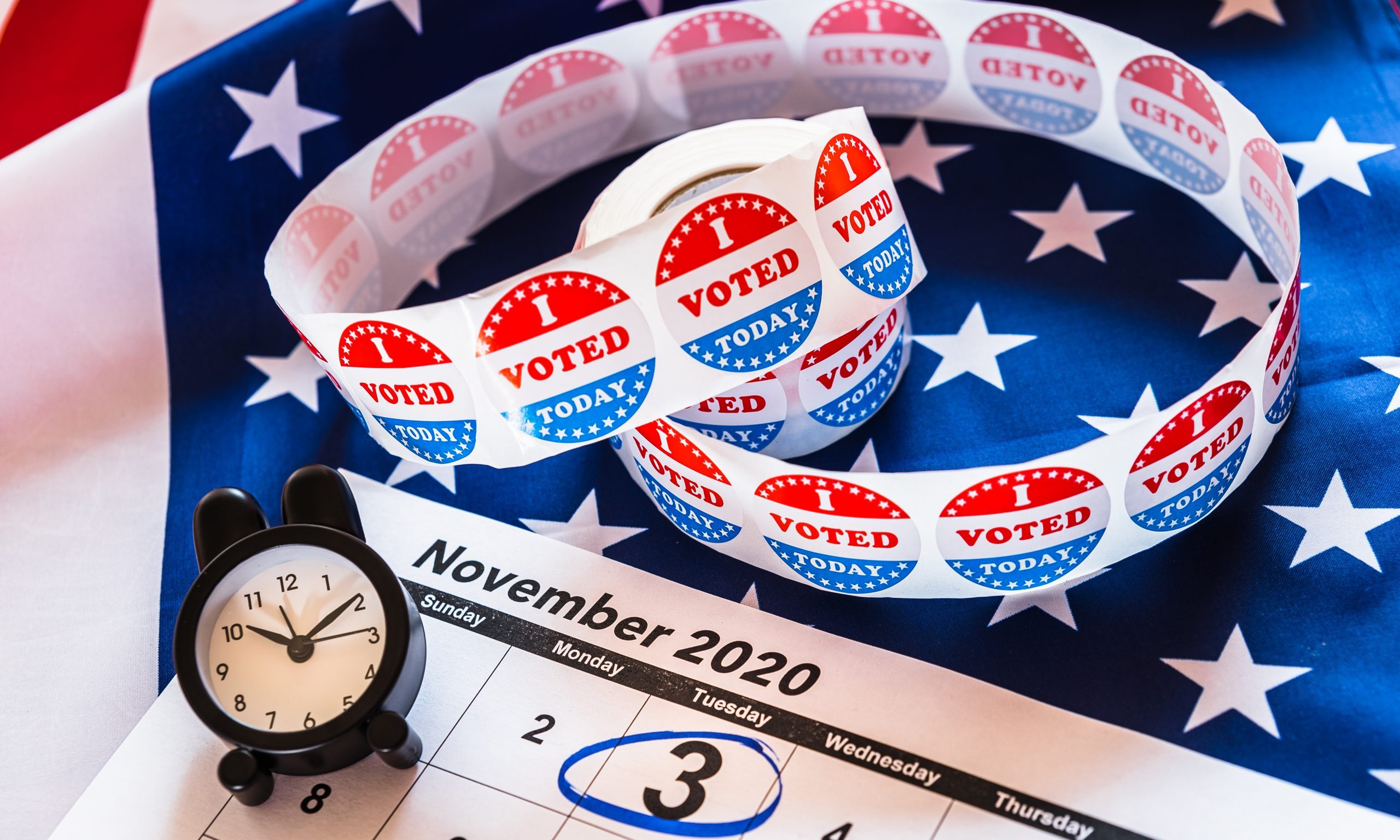 During this election season, passions have run high. They have not cooled substantially since all major news outlets — including Fox News — projected that former Vice President Joe Biden would be the next president of the United States.
Alabama Political Reporter declared Biden the winner of the presidential election based on trusted media projections, which is traditional.
President Donald Trump is currently engaged in bringing numerous legal challenges to the election process across many states, as is his right. Courts will decide if there is merit to his suits and if so, appropriate remedies will follow.
Before the election, and since Election Day, there have been scores of unfounded allegations of voter fraud without hard evidence. Even now, public officials here in Alabama claim voter irregularities in other states without offering proof.
APR will not publish allegations citing voter fraud, irregularities or other statements that might undermine the election's integrity unless accompanied by concrete facts. Fact-based reporting is the guiding principle at APR.
Also highly valued is a balanced free flow of information to keep our readers informed of politics in the state.
Generally speaking, APR concentrates on state and local politics, only veering into national matters when these issues directly affect Alabama citizens.
The execution of a free and fair election is the bedrock of a democratic republic, and counting every properly cast ballot is paramount to a representative government of the people.
Most states adjusted voting procedures to address the health risks posed by the COVID-19.
Alabama's Secretary of State John Merrill utilized Title 17-11-3 of the code of Alabama to allow any registered voter concerned about casting a ballot during the COVID-19 outbreak to do so with an absentee ballot.
Citizens in Alabama and around the country cast a record amount of votes, of which many were absentee ballots.
Ballots are still being counted in many parts of the country. The individual states will certify them before the Electoral College casts its vote for president and vice president.
Until the process is fully completed, APR will fact-check and call attention to false and misleading statements that cast doubt on the election results.
Kirk Hatcher's (potential) problem with the Hatch Act
Hatcher is set to face former Rep. John Knight in a special election runoff on Dec. 15.
Is Kirk Hatcher eligible to run for public office? That might seem like an easy question to answer, given that Hatcher has represented Alabama's 78th House District since 2018 and is currently the overwhelming favorite to win a special election for the District 26 state Senate seat.
But on Monday, a question about Hatcher's eligibility — specifically, whether the Hatch Act would prohibit him from holding public office because of his employment as director of Head Start in Montgomery — sent Hatcher's staff scrambling.
While assuring APR that Hatcher is "absolutely eligible" to run, his spokesperson, Ashley Roseboro, forwarded a redacted opinion that Roseboro said the campaign requested and received from the U.S. Office of Special Counsel.
Roseboro said the opinion stated that "Rep. Hatcher is in full compliance with the Hatch Act."
However, that opinion, after the redactions were removed by APR, turned out to be from 2014 and for a nonprofit named Opportunities for Otsego, located in upstate New York. It did not address Hatcher's specific situation, and it obviously did not find him in "full compliance."
The Hatch Act is a federal law in place to prevent federally funded programs from engaging in political activities and to restrict the political activities of federal employees and employees whose salaries are funded by federal grants. In Hatch Act guidance issued by various agencies online, Head Start programs and their employees are specifically mentioned as examples of workers who cannot participate in political activities during working hours or run for or hold partisan public office.
As the director of Montgomery's Head Start program within the Montgomery Community Action Partnership, Hatcher would seem to fall under that limitation. However, there are a few exceptions to that general rule, mostly based on how federal funds are distributed and controlled at the state and local level.
According to the Otsego opinion, which outlines the general funding setup for Otsego County's Head Start programs, it seems likely that the Head Start program in Montgomery also operates on federal grant dollars and has local control of how that money is spent.
In that case, according to the Office of Special Counsel in the Otsego opinion, Hatcher, as the Head Start director, would be ineligible to hold partisan public office if his salary was fully funded by federal money.
APR asked Roseboro if Hatcher's salary was partially funded by sources other than federal funds. He declined to answer, saying only that "Rep. Hatcher is eligible to hold public office."
Late Monday night, Roseboro sent a final email acknowledging that the initial opinion he sent APR was not prepared for the Hatcher campaign, as he previously stated. Instead, he said the campaign was directed to that opinion by the Office of Special Counsel when it called seeking guidance regarding Hatcher and the Hatch Act. Roseboro said the campaign also spoke with attorneys at the Special Counsel's office, but specifics about those conversations or when they took place were not provided.
The email also contained a statement from Hatcher: "My candidacy for State Senate is not in violation of the Hatch Act and I am in compliance with all state and federal election laws. I am excited about finishing this race as people have shown that they are ready to move forward with new leadership and continue to maximize Montgomery's opportunities and potential."
The email did not offer an explanation of how Hatcher is in compliance with the Hatch Act or what specific exception he is relying on.
Hatcher is set to face former Rep. John Knight in a special election runoff on Dec. 15. The winner of that runoff is almost certain to become the District 26 state senator.