First registered apprenticeship program for veterans launched
The Alabama Office of Apprenticeship and Redstone Arsenal recently partnered together to provide the first-ever registered apprenticeship program for veterans.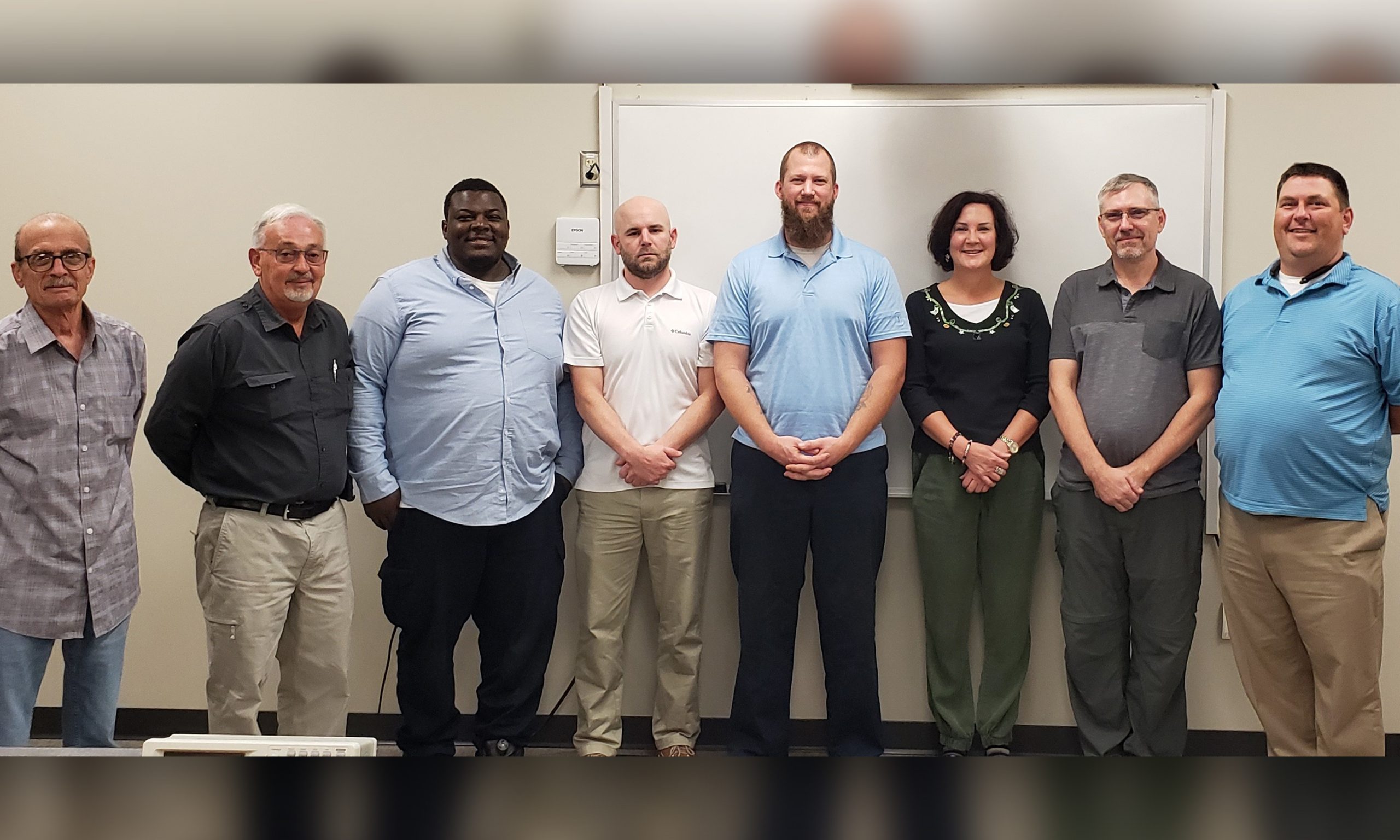 The Alabama Office of Apprenticeship (AOA) and Redstone Arsenal recently partnered together to provide the first-ever registered apprenticeship program for veterans.
In general, a company is "veteran-friendly" if it takes deliberate action to recruit, hire, train and retain military personnel or veterans. The military is an incubator for some of the most important characteristics in business, many that take nonveterans years to cultivate.
Employers who promote themselves as veteran-friendly attract some of the best and brightest talent in a very competitive workforce. But those who take veteran-friendly a step further and become "veteran friendlier" are bound to attract the best talent while ensuring that our veterans receive all of the benefits they deserve.
Gary Davenport, of U.S. Army TMDE Activity (Test, Measurement and Diagnostic Equipment) at Redstone Arsenal knows the value veterans bring to the workforce but also recognizes they are in high demand. To recruit the best talent to meet his workforce needs, Davenport began working with the Alabama Office of Apprenticeship to create a registered apprenticeship for veterans that not only provides specialized on-the-job training with competitive wages but also a monthly housing allowance at no cost to the employer.
Registered apprenticeships are truly a win-win scenario in the workplace. In this instance, the veteran apprentice learns a highly specialized skill, while getting paid, receives a sizeable veterans monthly housing allowance while in the program and has a guaranteed job with advancement opportunities.
The employer on the other hand uses this advanced recruiting strategy to hire an employee with proven dedication and experience, and in turn, develops a pipeline of skilled employees. With the veteran apprenticeship program, U.S. Army TMDE Activity will also have access to VA Funds while maximizing benefits to those who have served this country.
"The AOA is very happy to be able to ensure our veterans get every possible benefit from registered apprenticeship programs. The program we were able to build with U.S. Army TMDE Activity at Redstone is a great example of the kind of incentives and supports available to get the expertise and dedication of veterans into the civilian workforce," said Josh Laney, Director of the Alabama Office of Apprenticeship.
The Alabama Office of Apprenticeship worked collaboratively with Mr. James Thompson at the VA State Approving Agency as well as Mr. Gary Davenport with U.S. Army TMDE Activity to make this first-of-a-kind registered veteran apprenticeship program a reality in our state.
"By working with the AOA, training providers and employers who build registered apprenticeship programs become automatically eligible for approval by the State Approving Agency for veteran's programs. This connects apprentices to a wide range of supports and brings the maximum value to employers. We look forward to many more successful connections in the years to come," remarked Laney.
Registered Apprenticeship is flexible training strategy and innovative workforce solutions for employers to recruit, train, and retain highly skilled workers. Apprentices benefit with increased skills, progressive wages, and a pathway towards a high-demand career.
Alabama hospitals nearing COVID-19 summer surge levels
Wednesday was the 18th straight day with more than 1,000 people in hospitals in Alabama with COVID-19. 
Alabama hospitals reported caring for 1,483 people infected with COVID-19 on Wednesday, the highest number of patients since Aug. 11, when the state was enduring its summer surge. Wednesday was also the 18th straight day with more than 1,000 people in hospitals in Alabama with COVID-19. 
The seven-day average of hospitalizations was 1,370 on Wednesday, the 36th straight day of that average rising. The Alabama Department of Public Health reported 2,453 new cases Wednesday. The 14-day average of new cases was — for the eighth day in a row — at a record high of 2,192. 
Across the country, more than 80,000 people were hospitalized for COVID-19 on Tuesday, a record high and the 15th straight day of record hospitalizations nationwide, according to the COVID Tracking Project, a coronavirus tracking website.
The CDC this week recommended people not travel for Thanksgiving to help prevent the spread of coronavirus. 
"The only way for us to successfully get through this pandemic is if we work together," said Dr. Kierstin Kennedy, UAB's chief of hospital medicine, in a message Tuesday. "There's no one subset of the community that's going to be able to carry the weight of this pandemic and so we all have to take part in wearing our masks, keeping our distance, making sure that we're washing our hands." 
Kennedy said the best way she can describe the current situation is "Russian Roulette." 
"Not only in the form of, maybe you get it and you don't get sick or maybe you get it and you end up in the ICU," Kennedy said, "but if you do end up sick, are you going to get to the hospital at a time when we've got capacity, and we've got enough people to take care of you? And that is a scary thought." 
The Alabama Department of Public Health on Wednesday reported an increase of 60 confirmed and probable COVID-19 deaths. Deaths take time to confirm and the date a death is reported does not necessarily reflect the date on which the individual died. At least 23 of those deaths occurred in November, and 30 occurred in other months. Seven were undated. Data for the last two to three weeks are incomplete.
As of Wednesday, at least 3,532 Alabamians have died of COVID-19, according to the Department of Public Health. During November, at least 195 people have died in Alabama from COVID-19. But ADPH is sure to add more to the month's tally in the weeks to come as data becomes more complete.
ADPH on Wednesday announced a change that nearly doubled the department's estimate of people who have recovered from COVID-19, bringing that figure up to 161,946. That change also alters APR's estimates of how many cases are considered active.
ADPH's Infectious Disease and Outbreak team "updated some parameters" in the department's Alabama NEDSS Base Surveillance System, which resulted in the increase, the department said.