Hyundai adds new SUV to vehicles manufactured in Montgomery
The next-generation Tucson, Hyundai's best-selling U.S. model, will be built in Montgomery.
Hyundai announced plans Monday to expand the production lineup at its Alabama manufacturing plant to include the next-generation Tucson SUV. The Tucson is its best-selling U.S. model.
José Muñoz is the president and CEO of Hyundai Motor North America.
During a news conference in Los Angeles, Muñoz announced that the automaker is expanding the number of models it builds in the U.S. with the addition of 2022 Tucson production at Hyundai Motor Manufacturing Alabama (HMMA) in Montgomery, starting in 2021.
HMMA currently builds the Sonata and Elantra sedans and the Santa Fe sport utility in Montgomery. In addition to the Tucson, the all-new Santa Cruz crossover will also join the automaker's Alabama facility next year.
"Hyundai's decision to expand the production lineup at its Montgomery assembly plant to reflects the high level of confidence the automaker has in its talented Alabama workforce," Alabama Gov. Kay Ivey said. "The Tucson SUV will be another great addition to the growing list of in-demand automobiles built in Sweet Home Alabama."
A year ago, HMMA officials announced a $410 million expansion to prepare the facility for the production of the Santa Cruz, a project that will create 200 jobs. Earlier in 2019, the company celebrated the grand opening of its new cylinder head engine plant, a $388 million investment that created 50 new jobs in Montgomery.
"The introduction of two new models to Hyundai's Montgomery manufacturing operation beginning next year demonstrates the company's long-term commitment to producing top-quality vehicles in Alabama," said Alabama Commerce Secretary Greg Canfield. "We can't wait to see the next-generation Tucson SUV and the all-new Santa Cruz crossover rolling down HMMA's assembly lines."
HMMA launched vehicle production in May 2005. Today, it is the Montgomery region's largest private manufacturer and has more than 3,000 team members.
Economic developer Nicole Jones said, "Through collaborative efforts between the public and private sector, our state has positioned itself as a national and world leader the automotive industry. Since opening in the Montgomery area in 2005, Hyundai Motor Manufacturing Alabama (HMMA), has produced over 4.75 million vehicles and 6 million engines. The plant employs approximately 3,500 Alabamians educated from a high school diploma to the doctoral level. HMMA sits on approximately 1,744 acres of land and encompasses 3.4 million square feet of space. Hyundai follows the just-in-time (JIT) manufacturing model, cross-trains workers, employs a variety of amenities to retain employees, and emphasizes community engagement. Thank you to the team at Hyundai Motor Manufacturing Alabama for your continued contributions to our state and national economies."
Since it opened, the Alabama plant has produced 4.75 million vehicles for the North American market, along with more than 6 million engines.
Montgomery officials welcomed Hyundai's decision to expand its production lineup at the Alabama plant.
"Hyundai's decision to build the Tucson in Montgomery is indicative of their belief in the performance and expertise of our HMMA team," said Montgomery Mayor Steven Reed. "It allows Hyundai to quickly adapt to consumer preferences and demonstrates the long-term commitment between Hyundai and the Montgomery community. We are proud of Hyundai's track record of success and stand steadfast in our continued support of HMMA."
Automobile manufacturing has become a major contributor to the Alabama economy. With the new Mazda Toyota assembly plant being built in Limestone County and the Mercedes battery plant in Bibb County, that economic impact is only going to continue to grow.
Governor announces $200 million "Revive Plus" small business grant program
Revive Plus is the second wave of funding for organizations with 50 or fewer employees and will award grants of up to $20,000 for expenses.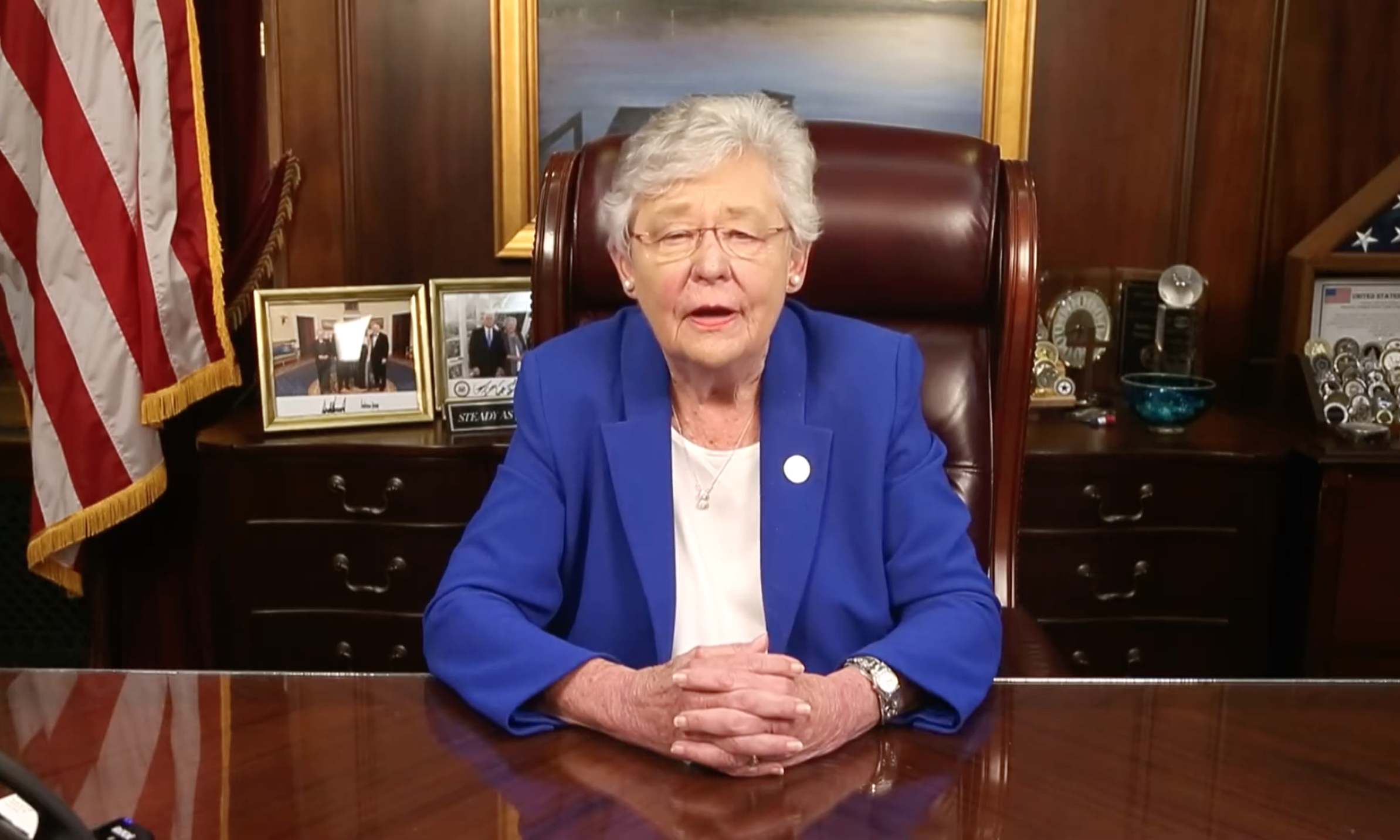 Gov. Kay Ivey on Wednesday announced Revive Plus, a $200 million grant program to support small businesses, non-profits and faith-based organizations in Alabama that have been impacted by COVID-19. Revive Plus is the second wave of funding for these organizations with 50 or fewer employees and will award grants of up to $20,000 for expenses they have incurred due to operational interruptions caused by the pandemic and related business closures.
"As the state has rolled out over $1 billion of the CARES Act monies to the individuals and businesses affected by COVID-19, it became evident the group most overwhelmingly hurt during the pandemic were the small 'mom and pop' shops," Ivey said. "A second round of assistance through Revive Plus will ensure that the small business owners who have borne the brunt of the downed economy can be made as whole as possible. As we head into the holiday season, my hope is that this will be welcome news for our businesses and help ease their burdens from what has been a very hard year."
Entities may receive up to $20,000 to reimburse qualifying expenses if they have not received federal assistance for the corresponding item they are claiming with the state of Alabama. The Revive Plus grant is in addition to any state of Alabama Coronavirus Relief Fund grant previously received, including the Revive Alabama Small Business, Non-Profit, Faith-Based, and Health Care Provider grants. There is no set cap on the number of entities that may be awarded a Revive Plus Grant. Grants will be awarded to qualifying applicants on a first-come, first-served basis until the funds are exhausted.
"The Revive Plus program is much needed in our small business economy," said Senate General Fund Chairman Greg Albritton, R-Atmore. "I commend Governor Ivey for taking this action, recapturing unspent dollars and using a proven program to bring economic relief to our small business owners."
Alabama received approximately $1.9 billion of CARES Act funding to respond to and mitigate the coronavirus pandemic. Alabama Act 2020-199 initially designated up to $300 million of the Coronavirus Relief Fund for individuals, businesses, non-profit and faith-based organizations directly impacted by the coronavirus pandemic. After the initial $100 million for small business that was reimbursed starting in July 2020, legislative leadership approved a second round of $200 million from allocations made to reimburse state government and from other grant programs that have ended with the full allocation unspent.
"This second round of funding for Alabama entities will provide much needed resources for our state's economy," said Senate Minority Leader Bobby Singleton, D-Greensboro. "I appreciate the governor and the Finance Department's work to ensure we utilize these funds to the benefit of our citizens."
Entities may access grant information and the grant application through the Coronavirus Relief Fund website. The application period for the Revive Plus Grant Program will open at noon, Nov. 23, 2020 and run through noon, Dec. 4, 2020.
"This is welcome news for small businesses, non-profits and faith-based organizations that are continuing to feel the adverse effects of the Covid-19 virus," said House General Fund Chairman Steve Clouse, R-Ozark. "Time is of the essence and I urge all qualified entities to apply as soon as possible beginning Monday, November 23rd."
A coalition of the Business Council of Alabama, the National Federation of Independent Business of Alabama (NFIB Alabama) and the Alabama Restaurant Association worked closely with the governor's office to revisit the grant program after the initial round of Revive Alabama reached the $100 million cap.
"Businesses throughout the state are working diligently to keep their employees and customers safe, all while ensuring commerce throughout Alabama continues to move," said Business Council of Alabama President and CEO Katie Britt. "Revive Plus will be essential in giving Alabama businesses access to the necessary and needed funding to keep their doors open and keep hard working Alabamians employed. Our broad coalition of businesses, associations and chambers commend Governor Ivey and her administration for putting these critical funds into the hands of businesses who need it most."
Qualifying entities must have been in business March 1, 2020, are currently in business and have a valid W-9 to apply for a Revive Plus Grant.