Today is Veterans Day
Veterans Day is the national and state holiday where America honors the men and women who have worn the uniform of the nation's armed forces.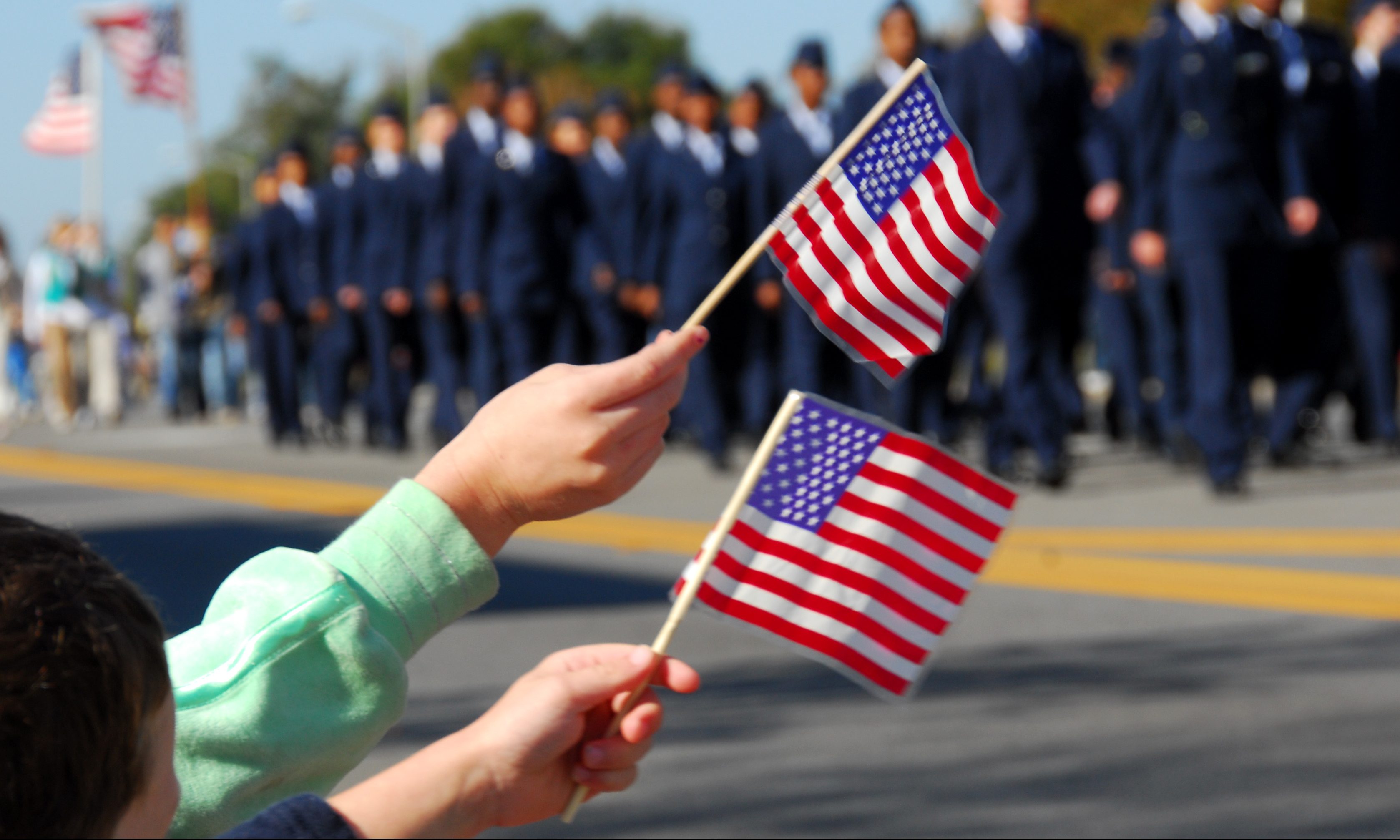 Today is Veterans Day, the national and state holiday where America honors the men and women who have worn the uniform of the nation's armed forces and who have fought, and in to many instances died, to keep this country free and prosperous over the last 244 years.
Congresswoman Martha Roby, R-Montgomery, said, "On the 11th hour of the 11th day of the 11th month of the year 1918, the armistice ending World War I was signed. Originally known as Armistice Day, Congress later passed a resolution signed by President Dwight D. Eisenhower which officially designated November 11th as Veterans Day. Americans now pause on this special day each year to recognize all those, young and old, who have served our country in uniform."
"There are 17.4 million veterans living in the United States and nearly 400,000 in Alabama," Roby said. "I want to extend my most sincere gratitude to everyone who has served this country and to their families. Our country is great because of the men and women who were willing to sacrifice on our behalf. My highest honor as a Member of Congress is representing and fighting for the men and women who serve us all."
National Veterans Day honors and salutes those men and women who have served their country as members of the armed services as well as those currently wearing the uniform of the active, reserve, and National Guard forces. Banks, courthouses, government buildings, and many schools will be closed today.
Birmingham's National Veterans Day event is the oldest and largest Veterans Day celebration in the country. Due to the COVID-19 global pandemic, the annual Veteran's Day parade will be virtual this year.
The virtual Veterans Day Parade is scheduled to begin Wednesday, Nov. 11, at 4:30 p.m., the virtual event will include a mixture of live and recorded content including color guards, high school bands, drill teams, the 117th Air Refueling Wing, vintage aircrafts, floats, the Boy Scouts, the Clydesdales, military vehicles, and will end with a live broadcast fireworks show.
The event will be broadcast via nationalveteransday.org.
"Due to safety concerns, we knew the parade could not happen in its traditional format," said Mark Ryan, president of the National Veterans Day Parade. "Despite this barrier, we wanted to continue to remember and honor our nation's veterans while teaching others about their sacrifice, and this virtual event gives us the ability to do just that."
Birmingham became the pioneer of the national holiday when World War II veteran and Birmingham resident Raymond Weeks had an idea to expand Armistice Day to celebrate all veterans. In 1947 he led a delegation to Washington, D.C., to urge then-Army Chief of Staff General Eisenhower to create a national holiday that honored all veterans.
In 1954, Pres. Eisenhower signed legislation establishing November 11 as Veterans Day. President Ronald W. Reagan (R) honored Weeks as the driving force for the national holiday with the Presidential Citizenship Medal in 1982 at the White House.
Weeks led the first National Veterans Day Parade in 1947 in Alabama, and he continued the tradition until his death in 1985.
101 years ago, the Armistice was signed ending the "War to End All Wars"…..It did not end war, but for decades November 11 would be remembered as Armistice day. All the veterans of World War I are dead now, but their memory and their example remains. Their children fought in World War II and Korea, their grandchildren fought in Vietnam, their great grandchildren fought in Panama, Somalia, Desert Storm, Kosovo, Afghanistan, Iraq, and Syria. There is still an American combat presence in Syria and Afghanistan as well as other theaters of operations. The day that the Armistice was signed ending "The Great War" became the day that Americans honors her veterans. Birmingham was where Armistice first became Veterans Day and it is still home to the oldest Veterans Day Parade in the country, even during a global pandemic that is proving to be as costly in American lives as any war we have fought.
Civil rights leader Bruce Boynton dies at 83
The Dallas County Courthouse Annex will be renamed in honor of Boynton and fellow Civil Rights Movement leader J.L. Chestnut.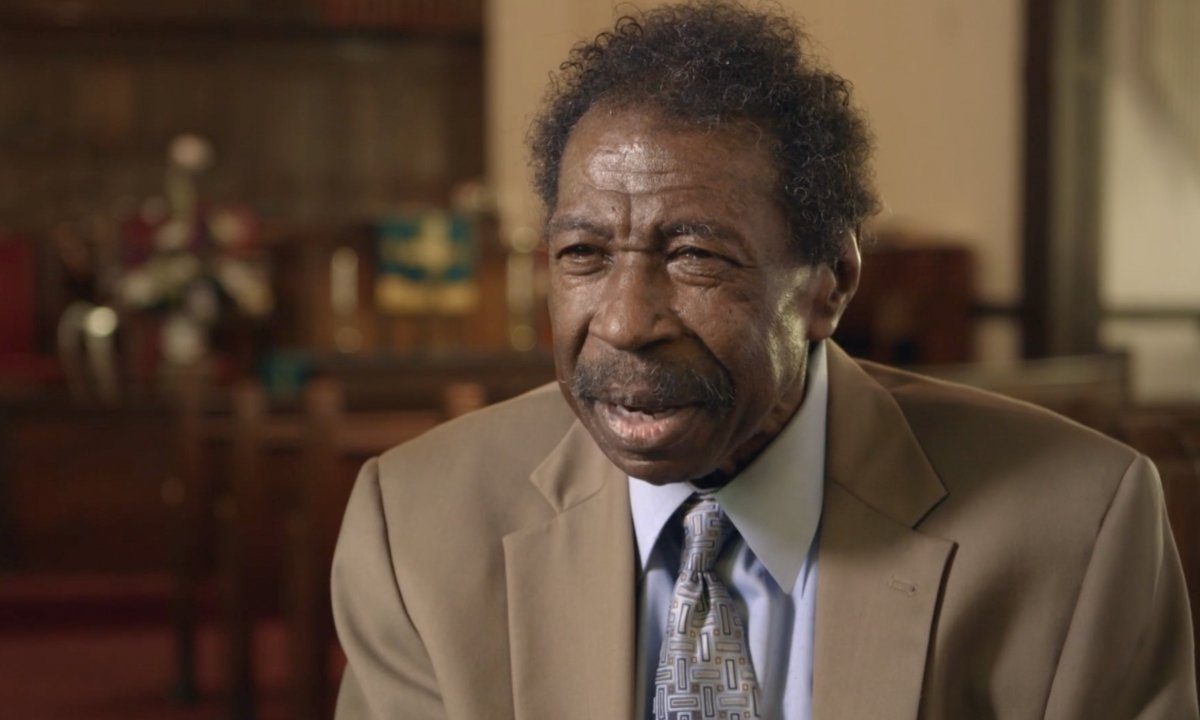 Selma attorney and Civil Rights Movement leader Bruce Carver Boynton died from cancer in a Montgomery hospital on Monday. He was 83. The Dallas County Courthouse Annex will be renamed in honor of Boynton and fellow Civil Rights Movement leader J.L. Chestnut.
"We've lost a giant of the Civil Rights Movement," said Congresswoman Terri Sewell, D-Alabama. "Son of Amelia Boynton Robinson, Bruce Boynton was a Selma native whose refusal to leave a "whites-only" section of a bus station restaurant led to the landmark SCOTUS decision in Boynton v. Virginia overturning racial segregation in public transportation, sparking the Freedom Rides and end of Jim Crow. Let us be inspired by his commitment to keep striving and working toward a more perfect union."
Boynton attended Howard University Law School in Washington D.C. He was arrested in Richmond, Virginia, in his senior year of law school for refusing to leave a "whites-only" section of a bus station restaurant. That arrest and conviction would be appealed all the way to the U.S. Supreme Court where Boynton and civil rights advocates prevailed in the landmark case 1060 Boynton vs. Virginia.
Boynton's case was handled by famed civil rights era attorney Thurgood Marshal, who would go on to serve on the U.S. Supreme Court. The 1960 7-to-2 decision ruled that federal prohibitions barring segregation on interstate buses also applied to bus stations and other interstate travel facilities.
The decision inspired the "Freedom Rides" movement. Some Freedom Riders were attacked when they came to Alabama.
While Boynton received a high score on the Alabama Bar exam, the Alabama Bar prevented him from working in the state for years due to that 1958 trespassing conviction. Undeterred, Boynton worked in Tennessee during the years, bringing school desegregation lawsuits.
Sherrilyn Ifill with the NAACP Legal Defense Fund said on social media: "NAACP LDF represented Bruce Boynton, who was an unplanned Freedom Rider (he simply wanted to buy a sandwich in a Va bus station stop & when denied was willing to sue & his case went to the SCOTUS) and later Bruce's mother Amelia Boynton (in Selma after Bloody Sunday)."
His mother, Amelia Boynton, was an early organizer of the voting rights movement. During the Selma to Montgomery Voting Rights March in 1965, she was beaten on the Edmund Pettus Bridge. She later co-founded the National Voting Rights Museum and annual Bridge Crossing Jubilee in Selma. His father S.W. Boynton was also active in the Civil Rights Movement.
Bruce Boynton worked for several years at a Washington D.C. law firm but spent most of his long, illustrious legal career in Selma, Alabama, with a focus on civil rights cases. He was the first Black special prosecutor in Alabama history and at one point he represented Stokely Carmichael.
This year has seen the passing of a number of prominent Civil Rights Movement leaders, including Troy native Georgia Congressman John Lewis.