Opinion | There aren't many Cam Wards left in Alabama politics
"Politically, Ward and I agree on probably a handful of things and disagree on a truckload more. But his beliefs are grounded in principles."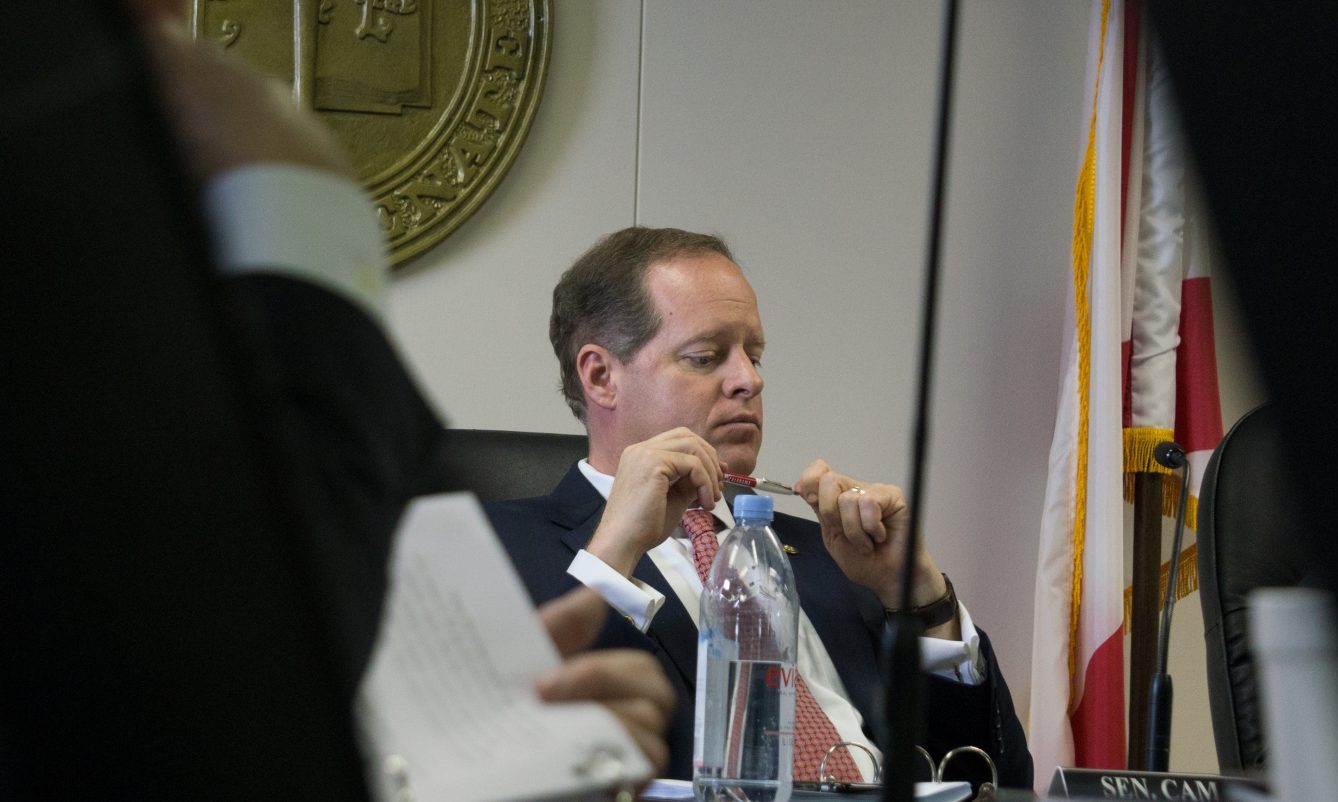 A strange thing happened Tuesday: Gov. Kay Ivey appointed a new director of the Alabama Bureau of Pardons and Paroles and no one complained. 
Republicans, Democrats, liberals, conservatives, independents. No one had a bad word to say about Cam Ward. 
The state senator from Alabaster is generally considered one of the most level-headed, respected members of Alabama's Legislature, which is sort of famous for being anything but level-headed and respected. Unfortunately — or, I suspect, fortunately, in his opinion — he'll be forced to give up that Senate seat to take on this new role. 
There's little chance that someone as thoughtful and well-meaning as Ward will get his seat. 
And that's a problem that I've never understood. A problem that is growing by the hour, it seems in today's hyper-partisan, confrontational, social media-driven, image-only landscape of 2020 politics. 
Truth, decency, common sense and working for the greater good have taken a backseat to raw ambition and personal favorability polls. 
Why be a decent servant of the people and work to make meaningful changes that positively affect thousands of your fellow citizens when you can instead send out press releases and letters saying off-the-wall insane things that drive up your name ID? 
We're to the point now that good politicians are actively hiding the good deeds they're doing or their true thoughts about important, helpful legislation because they fear they'll be demonized by more partisan primary challengers and punished by a voting bloc that increasingly sees elections as a means of confirming their commitment to their favorite R or D team. 
Ward is a perfect example of this. 
Several years ago, not long into his mission to overhaul Alabama's criminal justice system through complicated legislation that was lost on the average voter and that essentially tricked other lawmakers into voting for good bills, I sat on a couch in the capitol building with Ward and talked about the reform he was pursuing. He asked me, point blank, to tone down anything I would write about it. I assume that was because he was fearful that a story explaining his criminal justice work, combined with my byline, would be attacked by the more conservative lobbyist groups and special interests. 
He was right. And I toned it way down. 
In fact, over the years, much of what Ward has accomplished in reforms has remained unreported. Partly because it's complicated and boring and involves endless details of legislative committee hearings and backroom negotiations, but also because so many people were fearful of just what it would mean if certain people and groups learned that Alabama had over the last several years participated in one of the largest mass releases of incarcerated individuals in the entire world. 
That's not hyperbole. 
Thousands upon thousands of young men have been legally processed out of Alabama prisons through the criminal justice reforms pursued by Ward and others. 
It was accomplished by eliminating petty mandatory sentence mandates and streamlining probation protocols and dozens of other necessary and worthy changes. Changing things that were supposed to keep Alabamians safe but were actually just useless, punitive add-ons that sounded good on campaign websites while unfairly punishing people for petty crimes.
Despite all of those releases, Alabama's violent crime rate is at its lowest point in decades, and pretty much all crime is at all-time lows. And the state's recidivism rate is below the national average. 
One day in the future — hopefully, when Alabama's prison issues have been addressed — the full story of what Ward and others accomplished can be told. 
But in 2020, that is impossible. 
Hell, it's almost impossible that a guy like Ward exists, especially in the Alabama Republican Party. 
And that's not a partisan shot. It's reality. 
When you have a one-party state, as Alabama so firmly is, you squeeze out the middle. The only way to get elected in that party is to keep pushing further and further to the extremes and vilifying anyone who dares to compromise or play nice with "the enemy" on the other side of the aisle. 
Even while representing one of the reddest districts in this state, Ward has resisted such a push. And on more than one occasion, he's pushed himself and his party back towards the middle on important issues. He's even gone to war with his party and powerful conservative special interest groups over causes that were important to him and his constituents.
All of that is exceedingly rare these days.
Politically, Ward and I agree on probably a handful of things and disagree on a truckload more. But his beliefs are grounded in principles that he can identify and verbalize, and they come from a place of honesty.
You can reason and compromise with a person like that.  
But most importantly, for the job he's about to take, Ward actually seems to care about his fellow man. You simply can't take on the tasks and criticisms that he has over the last several years — all with so little political upside for him in this state — without there being high levels of compassion and empathy in him somewhere. 
And it's nice to see such a guy finally get this job.
Opinion | Ivey sends the wrong message at the wrong time on in-person learning
"Ivey came with a message to get back in there and try harder — as if more trying is what our schools and teachers are lacking."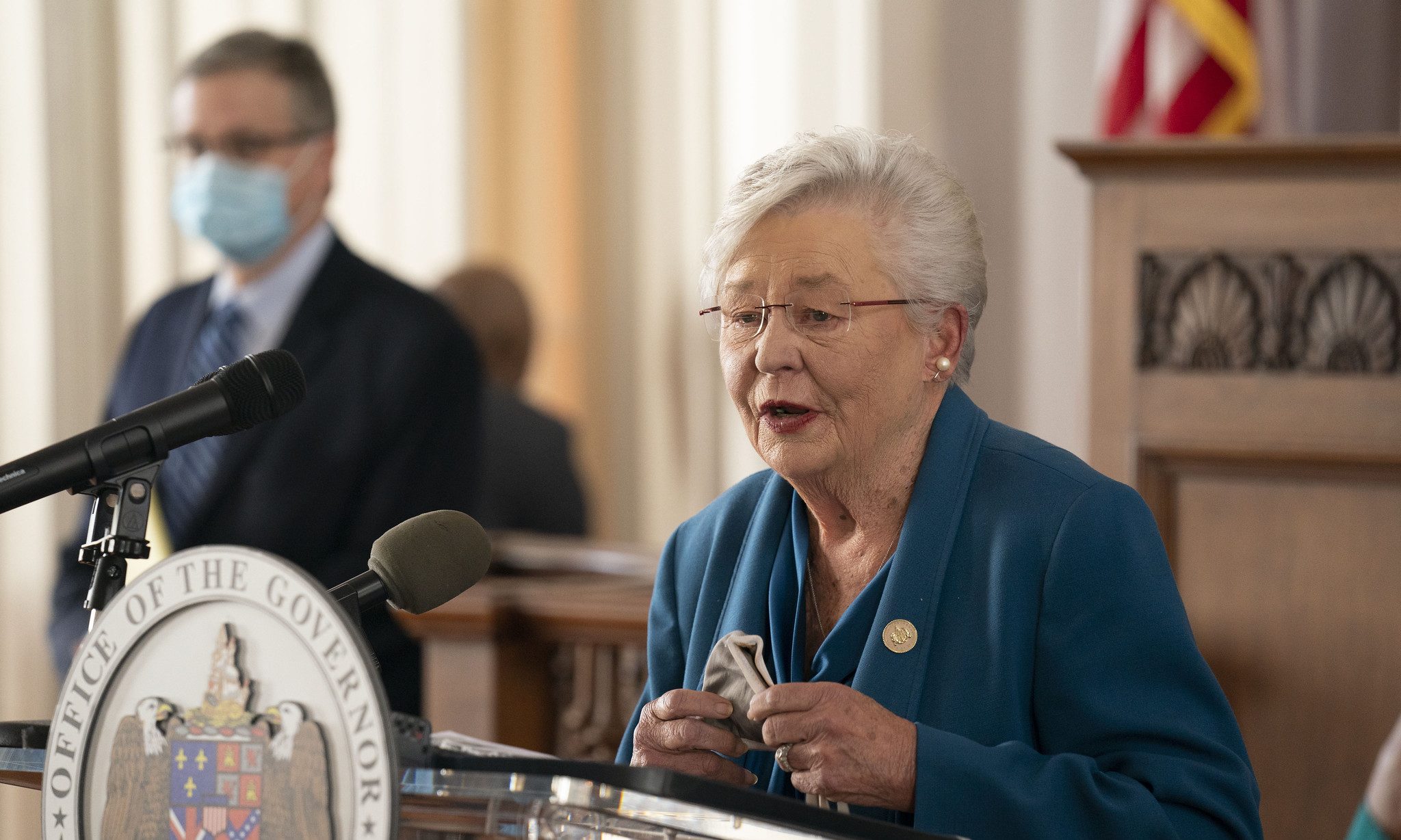 Over the course of the last several days, my Facebook feed has been filled with posts expressing sadness, anger and dismay over the passing of two beloved Montgomery Public Schools assistant principals and three more school system employees.
According to posts by their family members and friends and interviews with several, all passed away from the COVID-19 virus.
Another MPS administrator was in an ICU unit in Montgomery, according to a coworker. Several others are struggling with the virus.
None of this is uncommon in the state right now, where COVID infections are spreading like wildfire in a strong breeze. On Tuesday, there was yet another record-setting day of positive cases and hospitalizations. And hospital officials said there are currently zero ICU beds in Mobile.
So, it was a bit surprising, with all of that distressing news rolling in, to also receive an email from Gov. Kay Ivey on Tuesday afternoon, passing along a press release in which she encouraged all schools to open for in-person instruction in 2021.
This came on the heels of her declaration a couple of weeks ago that she would not be ordering future business closings due to coronavirus cases increasing. Just a blanket statement that no matter how bad things get, and no matter how effective Ivey's previous shutdown order was, there would be no more shutdowns.
It's as if there was only so much rational thought and science/math-based decision making that could be condoned within the Alabama governor's office and Ivey used up her allotment by the end of October.
Nothing else makes sense — not if you understand how numbers work.
We're in far worse shape now than we were when the original shutdown order was issued by Ivey last spring. Our doctors and health professionals and frontline workers are screaming out warnings, and hospital administrators are again warning that bed capacity is nearing critical shortages.
And public health experts think we're only on the fringe of a coming "tidal wave," spurred by Thanksgiving gatherings last week. Not to mention we're coming up on the Christmas party season. And we're still months away from the widespread distribution of a vaccine.
If something doesn't change, a whole lot of people are going to die. A whole lot more will suffer through hospitalization and undetermined long term issues.
These are not secrets. And there's no chance that Ivey and others around the state aren't getting these messages from doctors and scientists.
But politics.
Ivey governs a state that is dominated by right-wing voters who have bought hook, line and sinker into the Trump fantasyland extravaganza and conspiracy carnival. The majority of voters in this state, and an overwhelming majority of voters in Ivey's party, believe Trump won in a landslide, that masks are tyranny, and shutdown orders are impeachable offenses.
Hell, Ivey's own Legislature, dominated by her party, is seeking to strip her power to issue shutdown orders and other emergency health orders.
There is almost no political upside for Ivey in issuing another shutdown order or even mildly expanding the order that's currently in place.
There's also this little problem: If Ivey issues another shutdown order, it is an acknowledgment that the first order was effective — and it was, as every chart of infections and hospitalizations will show — and that we squandered the time that shutdown bought us.
If you'll recall, we didn't just close businesses and sit home for a few weeks because it was going to eradicate the virus. We did it so hospitals could catch up and we could implement national and state-level strategies for combating the virus on many fronts.
The hospitals caught up. Nothing else happened.
We don't have a testing and tracing plan on any level. We don't have a national mask ordinance. We don't have a comprehensive spending package that provides a lifeline to families and businesses. We can't even figure out in Alabama how to spend the damn money the feds gave us.
And our schools … sweet Lord Jesus … our schools.
It is pathetic the protective equipment and cleaning supplies our school teachers have been provided. It is nearly criminal the danger we have put some of them in, as evidenced by the deaths and illnesses we've seen. And it should be a national outrage the work hours and commitment we've demanded of them, while we sat on a billion dollars that could have made their lives exponentially better.
We had opportunities to be safer, but those opportunities (including one that Ivey, to her credit, pushed for) were lost in the usual, ignorant bickering and ego-stroking.
But with all of that going on, and with districts and schools just trying their best to get by and do what they can to serve students, here's Ivey with a message to get back in there and try harder. As if more trying is what our schools and teachers are lacking.
But that's actually fairly fitting for the way Republican leaders at the state and national levels have handled this virus: do the bare minimum, shame working people for their fears, worry about the money first.