The forest products industry contributes more than $28.9 billion to Alabama's economy according to the latest IMPLAN study commissioned by the Forest Workforce Training Institute (ForestryWorks®). Jacksonville State University's Center for Economic Development and Business Research conducted the study that showed a $1.3 billion increase from the previous study of $27.6 billion impact in 2018.
"Alabama's forest products industry is growing as production capacity shifts from other regions of the country and world," said Chris Isaacson, President of the Forest Workforce Training Institute. "New mills as well as expansions of existing mills are bringing high paying, meaningful jobs to many of Alabama's rural communities."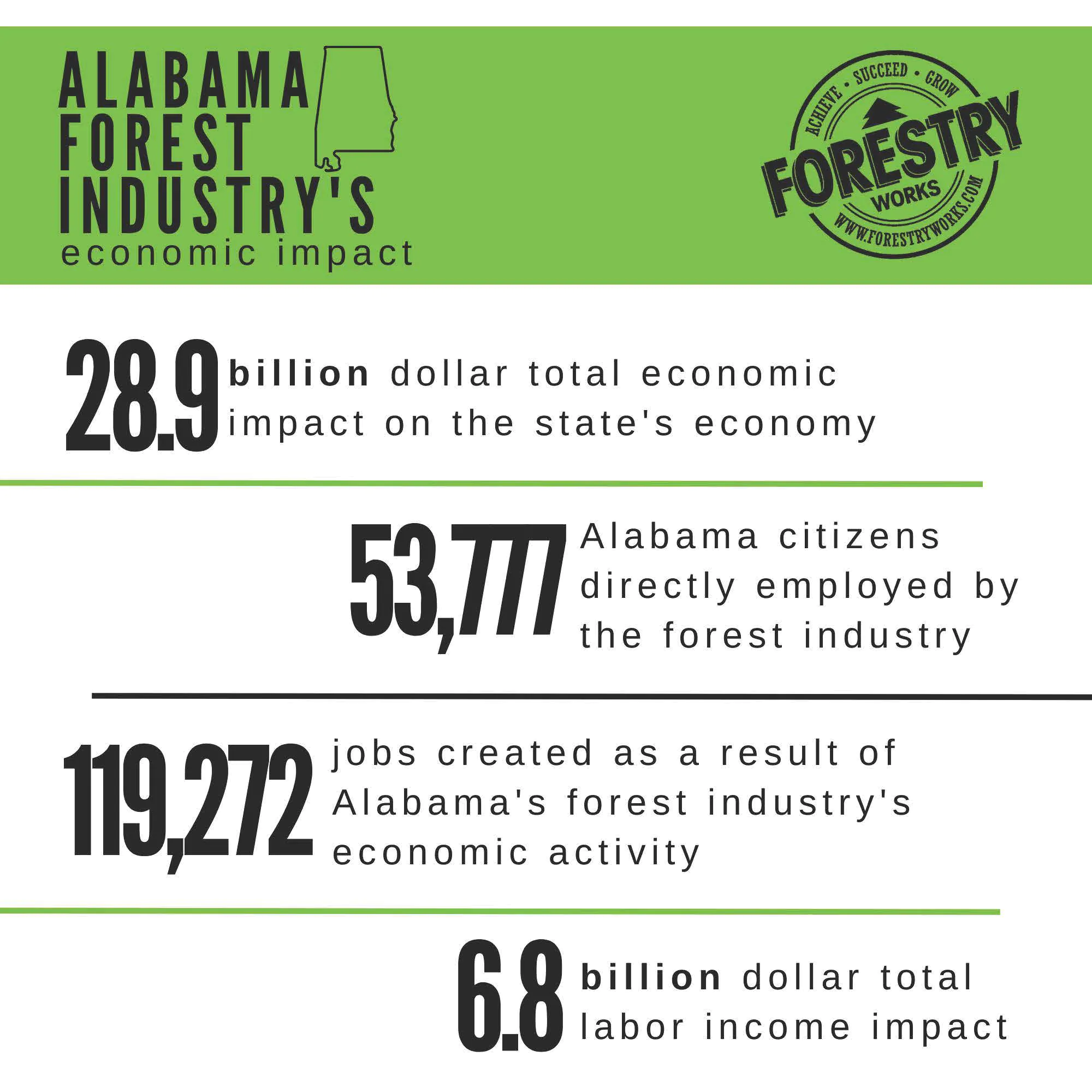 According to the study, more than 53,777 Alabamians are directly employed by the forest products industry. Additionally, 119,272 people are employed as a result of the economic activity generated from Alabama's forest industry, contributing over $6.8 billion of labor income to the state.
The continuous growth of the industry and the increasing number of jobs available demands intentional workforce development solutions which are developed by the Forest Workforce Training Institute, a non-profit workforce development organization focused on creating a pipeline of forestry professionals for generations to come. FWTI's promotional brand, ForestryWorks®, is providing resources to the potential labor force through education, career promotion and training programs.
In 2022, ForestryWorks® reached over 38,000 students throughout the state with forestry education and career opportunity resources. The Forest Worker Career Readiness Indicator curriculum is available in 123 public schools within the Alabama Department of Education system.
To learn more about ForestryWorks® and the sustainable forest industry it supports, visit www.forestryworks.com.