Data collected and analyzed by the Alabama Department of Labor's Labor Market Information (LMI) Division shows that as of February 2023, there are 96,657 job ads posted in Alabama.
The five occupations with the most online job ads are for Registered Nurses, Retail Salespersons, Supervisors of Retail Sales Workers, Sales Reps, Wholesale & Manufacturing, and Fast Food and Counter Workers, with 16,772 ads placed for those occupations in February.
The HWOL data is compiled from all online job postings in the state, including those posted on the state's free online jobs database, AlabamaWorks.alabama.gov, and other sources, such as traditional job boards, corporate boards, and social media sites.
In February 2023, there were 37,521 total job ads with salaries, including 10,158 jobs ads with salaries of $70,000 and above; 6,353 jobs ads with salaries in the $50-69,000 range; 9,056 jobs ads with salaries in the $35-50,000 range, and 11,954 jobs ads with salaries less than $35,000.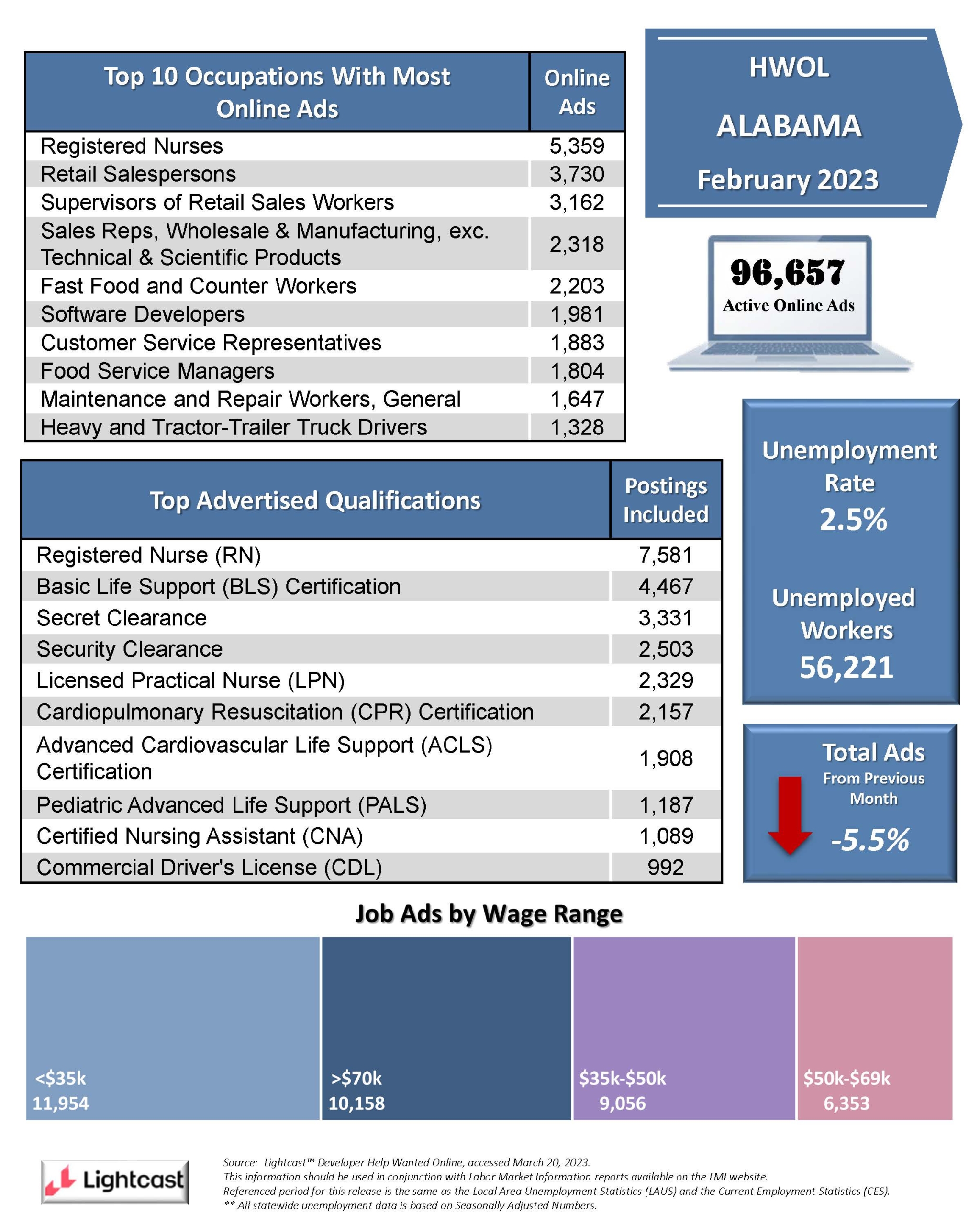 The top two employers posting the most online ads in February were Walmart with 1,314 and Huntsville Hospital with 1,299. The rest of the top 10 were: UAB Medicine (1,263), Dollar General (733), Auburn University (617), St. Vincent's Hospital (617), Baptist Health (613), Regions (583), Sonic Drive-In (543), and Pizza Hut (530).