Why America Critically Needs the Conservative Party. NOW.

Dear Editor,
Suboptimal. That's a heavy-duty word being used by some political pundits these days to describe the "less than optimal" performance of the two major political parties. But suboptimal is what average Americans call "less than satisfactory" and it describes how we feel about Republi-Dem performance during the past 25 years.
"We basically have two bankrupt parties bankrupting the country." said Stanford University political science professor Larry Diamond in a NY Times editorial by Thomas Friedman. There is ample evidence to support his stark analysis. The United States has: a $14 Trillion National Debt; a $1.5 Trillion annual budget deficit; falling dollar value; 9.7% unemployment; increased illegal immigration; Congressional Earmarks that add to the deficit; near bankrupt Social Security and Medicare systems; the specter of Socialized Medicine; continuing waves of home foreclosures.
Those problems are long-term and could have ONLY happened with the duplicity and complicity of the two major parties. Republicans cooperated with Democrats over the years and allowed them to happen.
These facts beg these white hot, burning questions:
* Can America afford to continue with "business as usual"?
* In the face of the complete and continued mismanagement of our nation's affairs by the current two-party system, should we Americans support the ossified, stagnant, ineffective and corrupt political leadership that is mainly concerned with getting re-elected rather than solving these problems…year…after year…after year?
* When will the two-party elite change their behavior and modus operandi?
The answers: NO; HELL NO; NEVER.
That's why American needs the Conservative Party – NOW. CP-USA is becoming America's true "second party" because the GOP will soon be rendered irrelevant by conservatives, independents and Tea Party activists. CP-USA will be the hard check on the abuses of the dishonest duopoly. CP-USA is the viable alternative that is uniting conservatives and patriotic Americans under one banner.
Last question: Can we do worse?
The Conservative Party is also the next evolutionary step of the Tea Party because it combines fiscal restraint with traditional American values that are outlined in a clear Platform and is managed by a strong leadership team that has a unified, long-term vision for America.
"If competition is good for our economy," asks the Stanford professor, "why isn't it good for our politics?" Indeed!
Harold Hervey, Chairman Conservative Party USA
Alabama women to Ivey: Support fair processes
Last week, Ivey co-authored a letter of support for Barrett and released it to media outlets.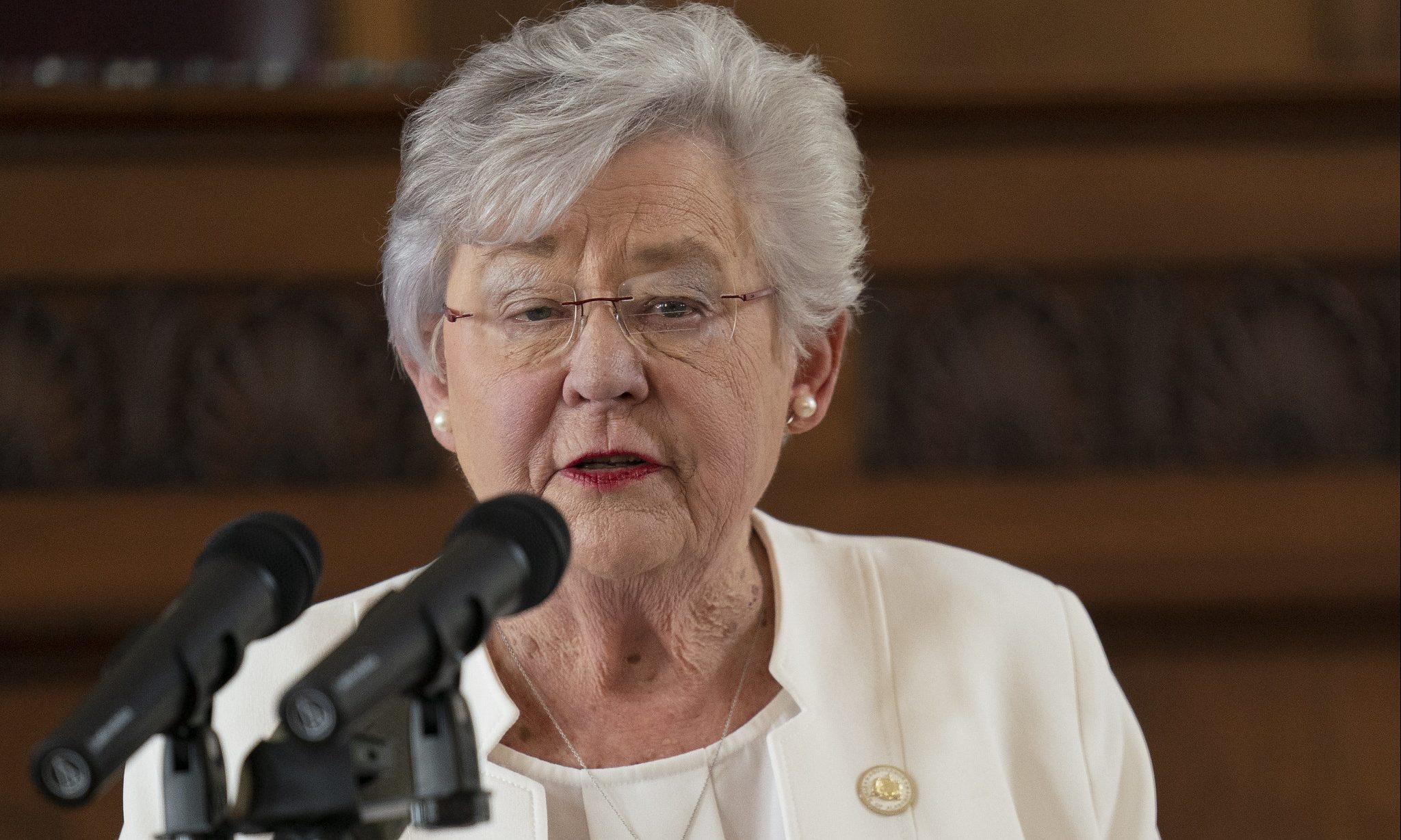 A letter signed by a bipartisan group of about a thousand Alabama women takes issue with Gov. Kay Ivey's recent support of Republican Supreme Court nominee Amy Coney Barrett, and it encourages Ivey and other state officials to instead support fair processes.
Last week, Ivey co-authored a letter of support for Barrett and released it to media outlets. In response, the letter from Alabama women calls the process to nominate Barrett, which is occurring after more than 50 million votes have been cast and in a Senate that is predicted to change from Republican to Democratic control, unfair and "anti-democratic."
The letter, which doesn't criticize Ivey or request that she rescind her endorsement of Barrett, asks instead that Ivey and other state leaders honor women by implementing and following fair processes that provide women with equal opportunities.
The full letter is below:
Dear Governor Ivey,
We are a group of women. We are current and future mothers, grandmothers, caregivers, leaders and champions of all citizens of our great state. We are moderates, progressives and conservatives. When we agree with our leaders, we say so, as we have in your support for education, workforce development, and sensible mask policies.  
We also speak up when we do not agree. Thus, we want to respond to your letter in support of Amy Coney Barrett because it does not represent our views. 
Like you and Judge Barrett's father, we want to tell all young girls that they can do anything their male counterparts can do and they can be anything and everything they want to be. We want it to be a truth, not just a signal "that the most qualified individual will get the job".  In addition to those things, we want them to know and believe that the process will be fair, because no matter the job, the process should be fair. And our children and young people (boys or girls) should be able to trust that democracy works and can be counted on. How can we assure them when this process has been so rushed and undemocratic?
We are women who oppose Judge Barrett's confirmation, because confirming her at this time, when 50 million Americans have already cast their votes, is anti-democratic. Regardless of what ways she does or does not think or talk like us, what matters is that a confirmation should not take place after the election is underway. 
We do not expect you to rescind your support of Judge Barrett. However, we urge you and the other women leaders who have advanced to top positions in our government to stand with us in asking for a fair process that takes place after the election. A process that helps us to believe that our voices and our votes matter because the American people should have the right to choose who nominates the next Supreme Court Justice.
Respectfully, 
Emily Hess Levine
Lindsey Chitwood
Megan Cheek
Kira Fonteneau
Ronne M. Hess
Cindi Cassis Branham
Anna Brantley Fry
Joellyn M. Beckham
Kristen Berthiaume
Alexandra Ruthann Bullock McElroy
The letter is signed by more than 800 women. The full list of signatures was sent to APR with the letter. We have chosen to list only the first 10 for the sake of brevity.