Alabama Republicans Are In Iowa Helping Romney
By Brandon Moseley
Alabama Political Reporter
Former Alabama Republican Party Chairman Marty Connors along with friends and fellow Alabama Republicans, Jeff and Jody Peacock, have spent the last several days in Iowa assisting Mitt Romney's campaign in preparation for the Iowa Republican Presidential Caucuses tonight. Chairman Connors spoke to 'The Alabama Political Reporter' about the campaign in an exclusive interview.
Marty Connor said that he and the Peacocks have been doing three things for the Romney campaign. The first is calling voters to remind them to come out and participate in the caucus and to vote for Mitt Romney. Chairman Connors estimates that he has made over a 1,000 phone calls in the last four days and reached 300. Identifying the voters and getting them to turn out is very important in a caucus. The second thing that they have been doing is recruiting precinct captains. Iowa is a caucus state. In a primary, like we have in Alabama, you just go to your polling place, vote by secret ballot and then go home.  Caucuses are more time consuming.
There you go to a civic center or town hall and each candidate's prescient captain works the room and then gives a speech to convince you that his or her candidate is the best candidate is the person for you to vote for President of the United States.
There are 1,753 voting precincts in the state of Iowa where Republican Caucuses will be held. They have been talking to Republicans in the local precincts to identify who would be the best precinct captain for that individual precinct Connors said that at this point Mitt Romney had precinct captains in over 70 percent of them.
The third thing that Connors and the Peacocks have been doing is helping prepare towns for Romney campaign stops.  Marty said that he talks with Iowa mayors and state representatives that are still undecided and tries to convince them that Romney would make the best President of the candidates seeking the nomination. Chairman Connors said, "The work is not sexy, but it is like the offensive line on a football team, organization is necessary to win [in a campaign]."
When Chairman Connor was asked why he was supporting Mitt Romney for President. He responded that there were three reasons "Economy, stability, and winnability." Connors said that Governor Romney had the private sector experience needed to understand how to turn around the failed American economy. That he had the stability on family level that he likes and that Governor Romney "won't do something stupid."  Connors said that he wants somebody measured and predictable to be President and compared Romney to President Reagan in that regard. Connors said, "The ultimate goal is to beat Obama. I follow 15 or 20 different polls and have seen hundreds" and Mitt Romney outperforms other Republican candidates in a head to head matchup with President Obama.
Connors said, "I have a 20-year-old daughter and I can't take the risk that the Republicans lose the 2012 election and President Obama gets four more years."
Chairman Connors was asked if he liked the one-state-at-a-time format where Presidents go to Iowa, then New Hampshire, then South Carolina, Nevada, Florida, etc. or if it was time to go to a national primary.  Connors said, "I am opposed to a national primary because there the candidate with the most money wins. I like making these guys [presidential candidates] do the retail politics."
Connors did say that he would like to see states like Alabama have the chance to be first in the process rather than having Iowa and New Hampshire go first and second in every election. He said that perhaps 120,000 Iowans will participate in tonight's caucus.  "Why can't Alabama be first? We have more 120,000 people in Auburn or Tuscaloosa for a typical football game."
Marty Connors was the Chairman of the Alabama Republican Party when then Congressman Bob Riley successfully defeated Democrat Governor Don Siegelman and Roy Moore was also elected Chief Justice.  Chairman Connors later publicly opposed Republican Governor Riley's controversial Amendment One tax proposal that was ultimately rejected by a majority of Alabama voters.
Marty Connors now represents and consults for four or five companies that are marketing and trying to break into southern states.
Alabama's COVID-19 hospitalizations, cases continue rise
Average daily hospitalizations continue an ongoing increase as cases nationwide surge.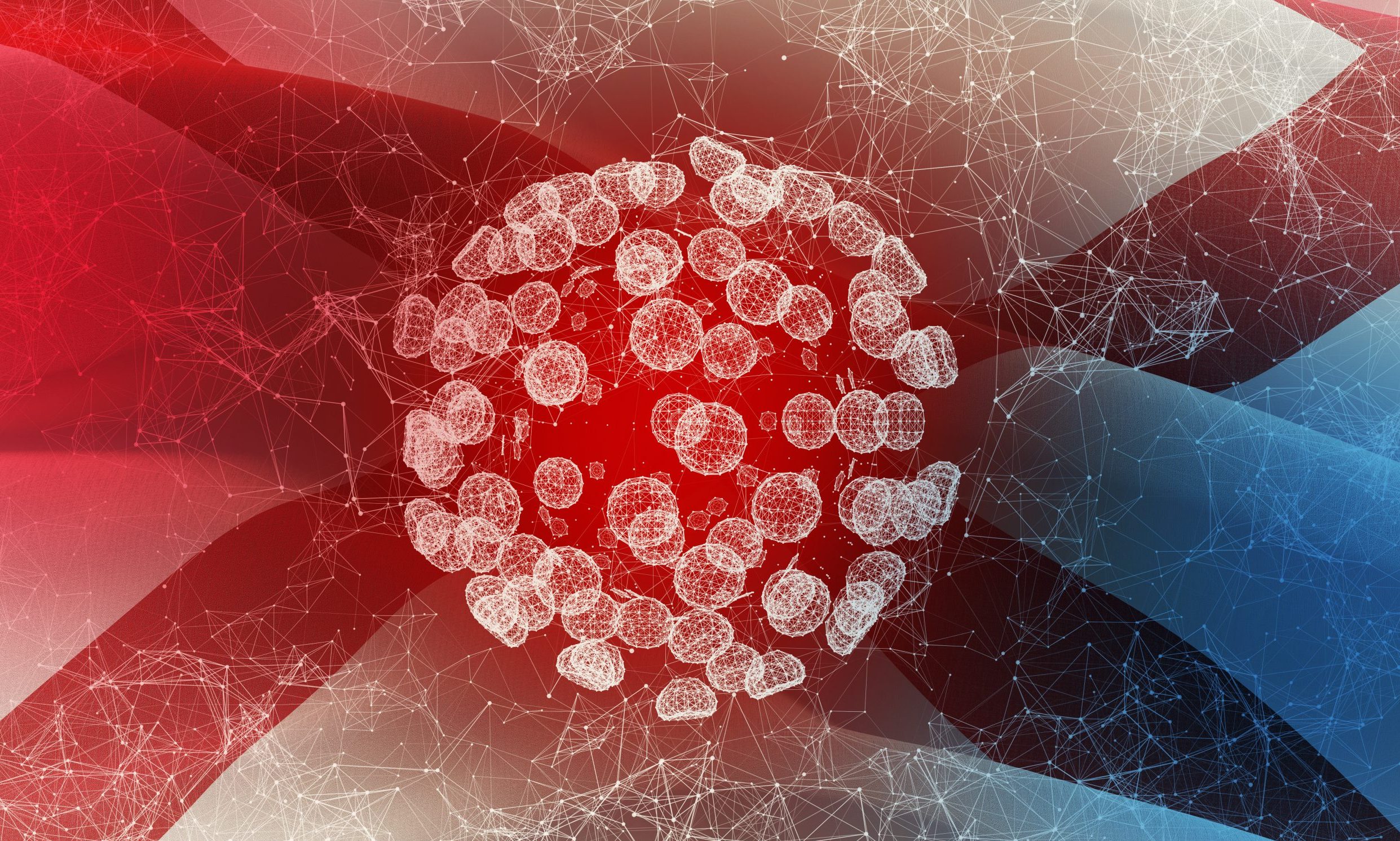 The number of COVID-19 patients hospitalized in Alabama hit 863 on Wednesday, the highest daily count since Sept 4, as average daily hospitalizations continue a steady increase and cases nationwide surge.

UAB Hospital in Birmingham on Wednesday was caring for 72 COVID-19 inpatients — the highest number the hospital has cared for since Aug. 21. 
In the last two weeks, Alabama has reported an increase of 15,089 new COVID-19 cases, according to the Alabama Department of Public Health and APR's calculations.
That number is the largest increase over a 14-day period since the two weeks ending Sept. 9. On average, the state has reported 1,078 new cases per day over the last two weeks, the highest 14-day average since Sept. 9.
The state reported 1,390 new confirmed and probable cases Thursday. Over the last week, the state has reported 7,902 cases, the most in a seven-day period since the week ending Sept. 5. That's an average of 1,129 cases per day over the last seven days.

Alabama's positivity rate, based on 14-day case and test increases, was nearly 16 percent Thursday, the highest that rate has been since mid-September.
Public health experts say the positivity rate, which measures the number of positive cases as a percentage of total tests, needs to be at or below 5 percent. Any higher, and experts say there's not enough testing and cases are likely to be going undetected. 
"I really won't feel comfortable until we're down to about 3 percent," said Dr. Karen Landers, the state's assistant health officer, speaking to APR last week. 
While new daily cases are beginning an upward trajectory, the number of tests administered statewide is not, contributing to the increasing positivity rate. The 14-day average of tests per day on Thursday was 6,856 — a nearly 10 percent decrease from two weeks prior. 
Over the last two weeks, ADPH reported 206 new COVID-19 deaths statewide, amounting to an average of 15 deaths per day over the last 14 days.

So far during the month of October, ADPH has reported 303 confirmed and probable COVID-19 deaths. In September, the total was 373. Since March, at least 2,843 people have died from the coronavirus.

The number of new cases nationwide appear to be headed toward a new high, according to data gathered by the COVID Tracking Project. The United States is now reporting nearly 60,000 cases per day based on a seven-day average. At least 213,672 Americans have died, according to the COVID Tracking Project.