Editorial Analysis: Which Outcast is Worse?
By Grant Hallmark
Alabama Political Reporter
Political insiders within the Alabama Republican Party expressed dismay about State Sen. Scott Beason's candidacy announcement. "We are staying as far away from this as possible," one politico said.
By this one quote, we can predict what Beason's primary hurdle will be during the campaign: a complete lack of support from the state party. He has been involved in state politics since 1998, though he did not become a household name until the bingo trial last year. Beason taped conversations he had with fellow politicians and bingo interests in order for the state to more effectively prosecute corrupted officials. While there is a general consensus the officials were involved in corrupt action, the prosecution failed with a lot of help from Beason. According to Judge Myron Thompson, the judge that ruled over the bingo trial, Beason lacked the credibility the government sought to establish, and this was primarily due to his political and racial bias. The self-taped piece of evidence of this bias is the now-infamous "aborigines" comment about black patrons of bingo halls. This made "Scott Beason" about as common a conversation topic as college football in our great state.
His championing of the highly controversial immigration bill written by Kansas Secretary of State Kris Kobach kept his name in the news and associated with controversy. The constant questions about the constitutionality and intents of the immigration law have led the state senator to blame the media. "This controversy is from the mainstream media… they are determined to damage Alabama's reputation," Beason said of the 'Birmingham News' and the Associated Press.
However, his opponent in the upcoming campaign is experiencing a whirlwind of possibly career-ending controversy of his own, and it is on a national level. Representative Spencer Bachus, an 11-term congressman from Vestavia Hills, has been accused of insider trading. And this accusation is not the normal, "Martha Stewart-like" insider trading. Bachus allegedly profited from privileged information about the recession by betting against the U.S. financial industry. He is the current chairman of the House Financial Services Committee, so he has meetings with the Treasury very often. 'Salon' has it that, after receiving the devastating information about the impending fallout into the "real economy" from the financial sector from Ben Bernanke, the Congressman bought options on Proshares Ultra-Short QQQ. In other words, he shorted the market. After the fall he knew was coming, he sold the options for double of what he purchased them for.
The show '60 minutes' has produced and aired a piece on his insider trading, 'Politico' has been following the story intently. There is no question this is part of the national conversation now, especially since the topic of income inequality is now ubiquitous. Bachus has not only come to represent the greedy one percenters, but he has also the flag of a Washington Veteran draped around his neck. Though, he no longer enjoys the privilege of the establishment. According to 'Politico,' the House Majority Leader Eric Cantor (arguably, more powerful than the Speaker) has "smacked" Bachus down.
This is not exactly a desirable position. Beason will run as the anti-establishment candidate in an anti-establishment region, in a year when the establishment is represented by a black, liberal president. Beason has not only the anti-Washington position to enjoy, but some of his faults could be seen as positives in the 6th District. The accusations of racism associated with his comments during the bingo trial will most likely be seen as "honesty" or "straight talk" in this district. And, the tough Kobach immigration bill is pretty popular outside the urban areas of the state. Beason could be seen as the unfiltered "straight-talker" Alabamians tend to like these days.
However, what Congressman Bachus lacks in joe-sixpack street cred, he makes up for in money. There is no doubt Bachus will be able to outraise Beason, given his 20 years in office and his extensive network from the financial services committee and the national Grand Ole Party. Though he is on the outs with the party and the fundraising faucet may not flow as freely as they would before his insider trading controversy, he still has the network in place.
The only way Beason can combat this is with extensive organizing on the ground, requiring a tapping of the Republican activist well. But, with a party that wants to stay as far away from him as possible, that well could be quite dry for him.
This race comes down to one question: which hurts worse, being isolated from the national party or the state party?
Alabama sees record number of COVID-19 hospitalizations Monday
"What we can still control is Christmas," Dr. Don Williamson said. "We can still control what hospital beds are going to look like in January."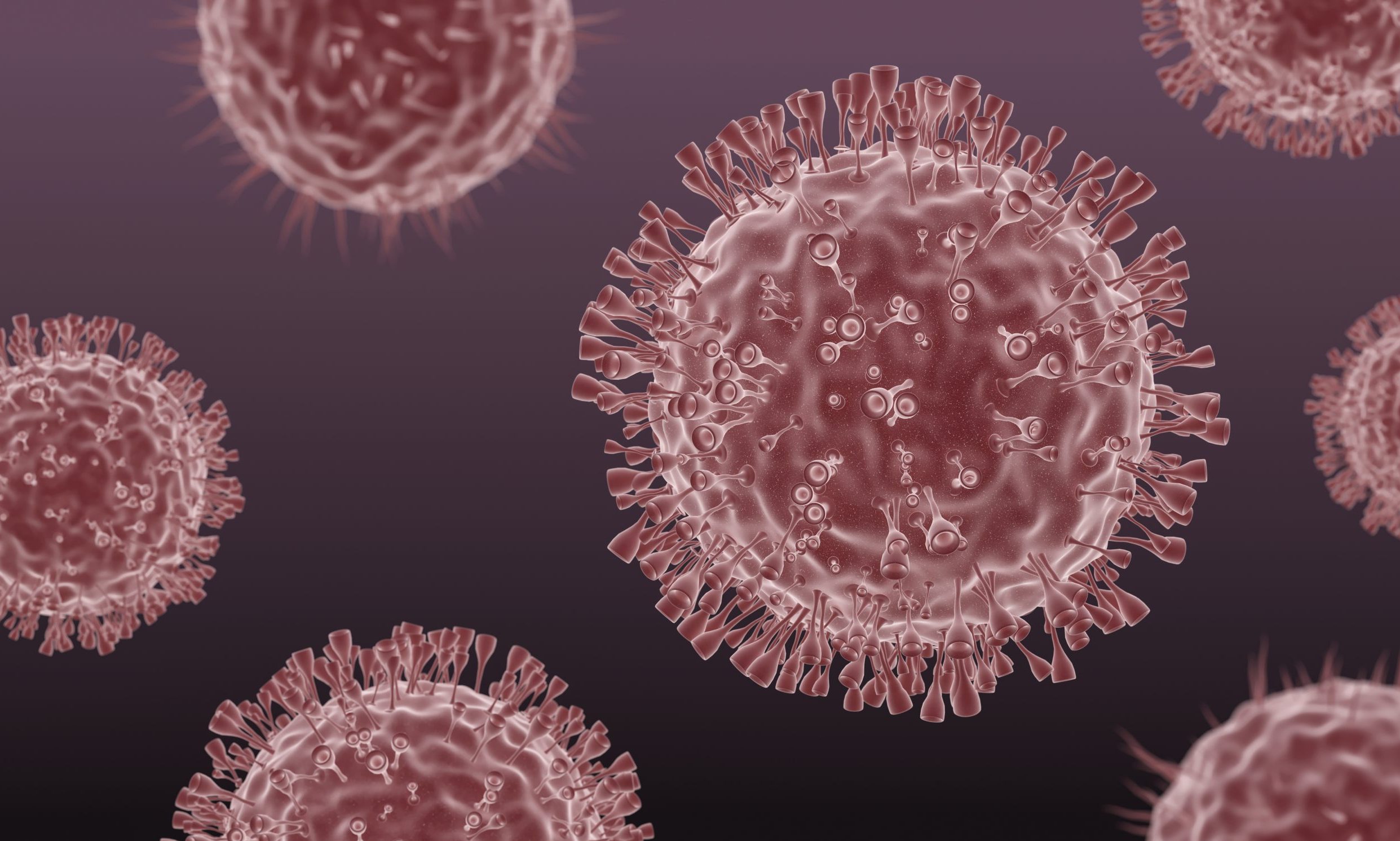 Alabama on Monday saw a new record with more people in hospitals with COVID-19 than ever before and a new record number of COVID-19 patients in intensive care units as public health experts worry about what is to come after Thanksgiving gatherings.
The Alabama Department of Public Health on Monday reported 1,717 hospitalizations statewide, breaking the previous record of 1,613 set on Aug. 6. The state's seven-day average of hospitalizations has increased each day for the last 41.
UAB Hospital on Monday had a record high 125 COVID-19 patients, breaking the previous record of 124 on Aug. 3. Huntsville Hospital had a record 264 COVID-19 patients Monday. Hospitals in Montgomery and Mobile are also seeing similar rising numbers but didn't break records Monday.
Approximately one in five adults in general medicine beds in Alabama hospitals Monday were COVID-19 patients, said Dr. Don Williamson, president of the Alabama Hospital Association and former Alabama state health officer.
The state had a record high 491 COVID-19 patients in intensive care units Monday, and 244 coronavirus patients were admitted to hospitals Sunday, which was the highest number in several months, he said.
Williamson said that 11 percent of the state's intensive care beds were available. It was the first time since Aug. 16 that fewer than 200 ICU beds were free, he said.
"It's not the ICU beds I'm worried about," Williamson said. "The overall trend is worse than I imagined it would be, with no impact [yet] from Thanksgiving."
Williamson noted that Alabama's seven-day average of hospitalizations increased by 217 from a week ago.
"That's what I'm worried about," Williamson said, adding that hospitals across the state Monday were either at their record highs in hospitalizations or very close to them. He also expressed concern over Alabama's continued rise in new cases, a sign of unabated community spread and a harbinger of even more hospitalizations and deaths to come.
The state added 2,295 new cases Monday and has averaged 2,206 new cases each day for the last week, which is a 67 percent increase from a month ago.
The increasing case counts aren't attributed to more testing. Alabama reported an increase of just 4,634 tests Monday, and the seven-day average of tests reported per day is up only 4 percent over the last month. This comes as the positivity rate over the last week was a record-high of 30 percent. Public health experts say that rate needs to be at or below 5 percent or there isn't enough testing and cases are going undetected.
Williamson said staffing problems continue to be a major concern at hospitals statewide. Medical staff are contracting COVID-19 largely from their own communities and not while at work, Williamson has said recently, which is reducing the number of available workers. Fatigue is also impacting staffing levels.
"We are beginning that conversation about what do things have to look like going forward on staffing with an increase of say another 20 percent in hospitalization. What is it you're doing now that you don't do? How do you free up additional staff?" Williamson said.
There will also be conversations about looking for help from the federal government, Williamson said, noting that the U.S. Department of Defense sent medical personnel to El Paso, Texas, to help with overburdened hospitals there.
But Alabama's growing COVID-19 crisis isn't just an Alabama problem, Williamson said. The problem is nationwide, and Alabama will have to wait in line along with other states in requesting federal resources.
There has been discussion of opening up medical facilities outside of hospitals, such as the tent hospitals that have popped up in places hard-hit by coronavirus, but the staffing problem is paramount, Williamson said. Without people to work them, more beds are useless, and hospitals can and have found ways to increase bed space for coronavirus patients, he said.
There's nothing that can be done to reverse whatever bad outcomes may result from Thanksgiving gatherings, Williamson said, and he expects that by the end of this week, the state's case count will begin increasing even more, and by mid-December, the state should begin to see the impact of Thanksgiving on hospitalizations.
"What we can still control is Christmas," Williamson said. "We can still control what hospital beds are going to look like in January."