State Representatives Say Jefferson County Occupation Tax is NOT a Local Issue
By Brandon Moseley
Alabama Political Reporter
The Jefferson County Commission unanimously voted to ask the Alabama State Legislature to impose a new occupation tax on all of the people who work in Jefferson County.  The Alabama Political Reporter has discussed this issue with several members of the Alabama legislature.  Several members of the state legislature have told us that such a tax is not a Jefferson County local issue because it affects their constituents who work in Jefferson County but who live in surrounding counties.
State Representative Jim McClendon (R) from Springville said, "Once again, the Jefferson County Commission has determined the best way to extract taxpayer's money is to make non-voters pay the Occupation Tax.  How convenient: to take money from working people that have no voice in the election of these folks!"
State Representative Jeremy Oden (R) from Vinemont said, "I have always opposed them (Occupation taxes)." "I don't care if they (occupation taxes) are local or are statewide." "I honestly think they are unconstitutional." Rep. Oden said that he is opposed to a workers tax. "I do not feel that it (an occupation tax) is something that I can support."
Rep. McClendon said, "Everybody pretty much has heard the commissioners' side of this issue.  What about hearing from the legislators that represent the folks that work in Jefferson County, but live elsewhere?"  Rep. McClendon said that a new occupation tax would affect citizens of St. Clair, Shelby, Walker, Blount, Cullman, and Tuscaloosa counties as well as the workers who live in Jefferson County.
State Representative Kurt Wallace (R) from Maplesville said, "I am adamantly against" passage of an occupation tax.  Rep. Wallace said that the occupation tax "is not local legislation" and for the Jefferson County Legislative delegation to pass a payroll tax on workers who live outside of the county would be "taxation without representation."
 Rep. McClendon said, "The Jefferson County legislators say it is a local matter, and other legislators should not even vote on the matter.  My opinion is, it is not a local issue because it takes money out of the pockets of the folks I represent, so I feel obligated to speak my mind and cast my vote."
Rep. McClendon said that the legislature has long had the unwritten "local courtesy rule" where local issues are decided by the local legislative delegation and the rest of the legislature are encouraged not to participate in the process.  Rep. McClendon feels that the local courtesy rule does not apply here because it affects people from all over the state of Alabama, including the residents of St. Clair and Shelby County, whom he represents.  Rep. McClendon says that the occupation tax is "akin to a hotel tax."  "They tax people without a voice."  
Representative McClendon said, "I do not have a problem with Jefferson County raising taxes, I just don't want them raising taxes on my constituents without representation."
Representative Wallace said that workers who live in other counties but work in Jefferson County already contribute to Jefferson County's finances.  They buy gas in Jefferson County, eat at restaurants in Jefferson County, and shop in Jefferson County while going to their jobs and back again.  Rep. Wallace said, "The vast majority of them (the Jefferson County legislative delegation) would rather tax somebody else" rather than go to their own voters with a tax increase.
While Rep. McClendon said he will not interfere in local Jefferson County matters, he did suggest that there are other better options for Jefferson County's financial situation without imposing a new occupation tax on the workers of Jefferson County.  On Jefferson County owned Cooper Green Hospital McClendon said, "There are so many hospitals in Jefferson County that provide the finest care in the world" that he didn't believe there is any need for the County to own, operate, and subsidize Cooper Green Hospital any more.  Rep. McClendon said closing Cooper Green would free up bed licenses and he thought that some of the other hospitals would apply for them.  Rep. McClendon said that as Chairman of the House Health Committee he was confident that they would receive those beds.
Jefferson County has filed for bankruptcy due to their claim that the county does not have the funds to both provide local services and service its $4.2 billion bond debt.  This is the largest government bankruptcy anywhere in the history of the United States.  Jefferson County has twice collected occupation taxes that were both ultimately ruled to be illegal by the Alabama Supreme Court.
Representative Jeremy Oden represents Cullman, Blount, and Morgan Counties in the Alabama legislature's 11th District.  Representative Jim McClendon represents District 50 which is in St. Clair and Shelby Counties.  Representative Kurt Wallace's district 42 includes Shelby and Chilton Counties.
Governor announces auto supplier IAC plans Alabama expansion
IAC is committing $34.3 million in new capital investment to expand its new manufacturing facility located in Tuscaloosa County.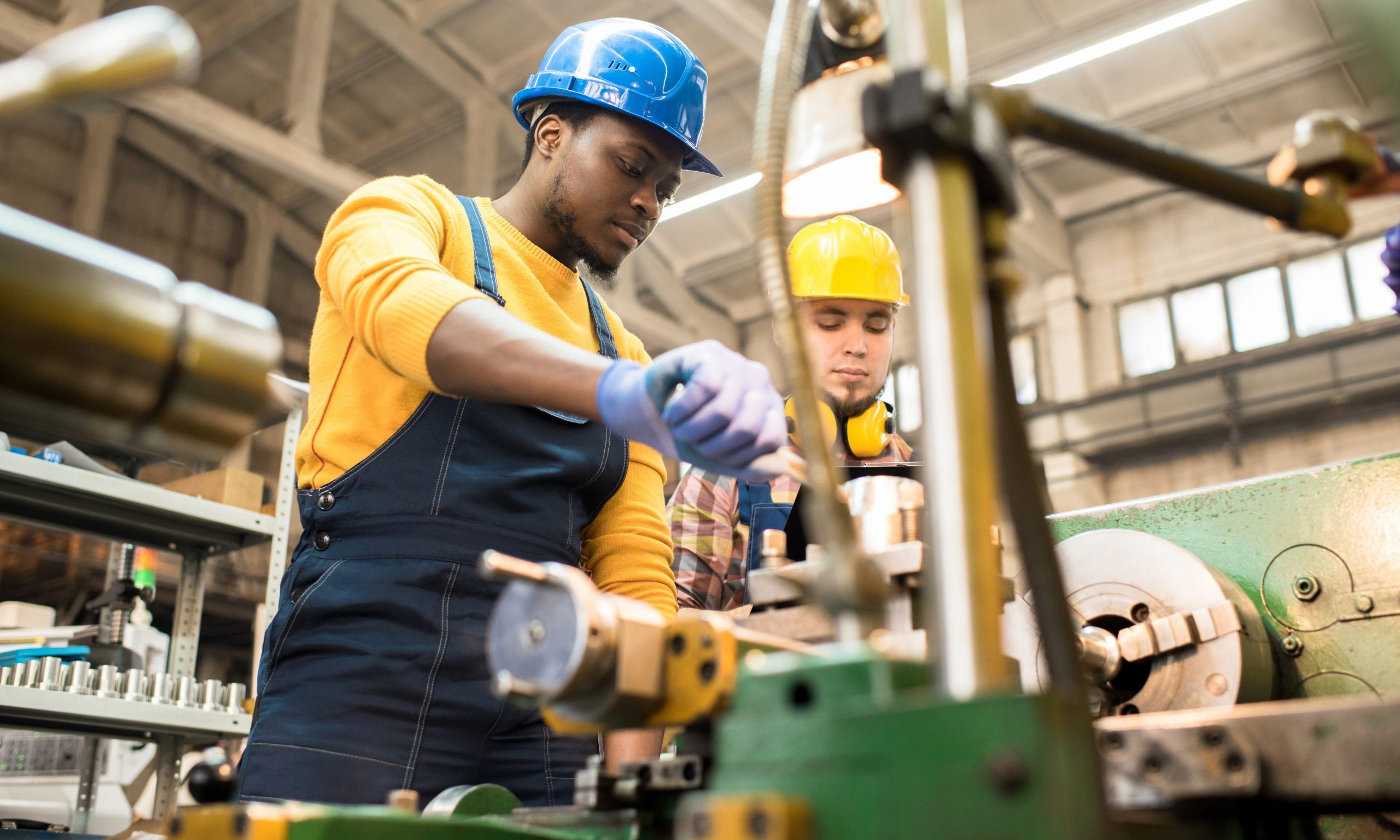 Gov. Kay Ivey announced Monday that International Automotive Components Group North America Inc. plans to invest over $55.9 million in expansion projects that will create 182 jobs at two Alabama facilities.
"International Automotive Components is a leading global auto supplier, and I am pleased that this world-class company is growing significantly in Alabama and creating good jobs in Cottondale and Anniston," Ivey said. "IAC's growth plans show that Alabama's dynamic auto industry continues to expand despite today's challenging environment."
Nick Skwiat is the executive vice president and president of IAC North America.
"Alabama was the logical choice due to its skilled workforce and proximity to the customer," Skwiat said. "We are excited to see the continued growth of the automotive industry in Alabama and we plan to grow right along with it. We thank the Governor and Secretary Canfield for their leadership in this sector."
IAC is committing $34.3 million in new capital investment to expand its new manufacturing facility located in Tuscaloosa County. This facility will produce door panels and overhead systems for original equipment manufacturers. That project will create 119 jobs at the production site in Cottondale.
IAC also plans to invest $21.6 million at its manufacturing facility located in the former Fort McClellan in Anniston. That East Alabama project will create another 63 jobs.
This project builds on a milestone 2014 expansion that doubled the size of the Calhoun County facility. There IAC manufactures automotive interior components and systems. Key components produced at the Anniston plant include door panels, trim systems and instrument panels for original equipment manufacturers.
IAC Group is a leading global supplier of innovative and sustainable instrument panels, consoles, door panels, overhead systems, bumper fascias and exterior ornamentation for original equipment manufacturers.
IAC is headquartered in Luxembourg and has more than 18,000 employees at 67 locations in 17 countries. The company operates manufacturing facilities in eight U.S. states.
"With operations around the globe, IAC is the kind of high-performance company that we want in Alabama's auto supply chain to help fuel sustainable growth," said Alabama Commerce Secretary Greg Canfield. "We look forward to working with IAC and facilitating its future growth in this strategic industrial sector."
Danielle Winningham is the executive director of the Tuscaloosa County Industrial Development Authority.
"International Automotive Components is a valued part of Tuscaloosa County's automotive sector," Winningham said. "We are grateful for IAC's investment in our community and the career opportunities available to our area workforce as a result of their investment."
"The City of Anniston is excited that IAC has made the decision to expand here. I have enjoyed working with the leadership at IAC, the Calhoun County EDC, and the state of Alabama to get this project finalized," said Anniston Mayor Jack Draper. "This is even further evidence that Anniston is indeed open for business."
Only Michigan has more automobile manufacturing jobs than the state of Alabama. Honda, Mercedes, Hyundai, Polaris, Toyota and soon Mazda all have major automobile assembly plants in the state of Alabama.