Tuscaloosa Awarded Recreational Boating Grant from U.S. Fish and Wildlife
By Brandon Moseley
Alabama Political Reporter 
The Department of the Interior announced that Alabama was one of ten states awarded federal grant money to encourage and support more recreational boating.
The Docks at Manderson Landing, Tuscaloosa, Alabama received a Boating Infrastructure Grant (BIG) for $199,568. The Alabama Department of Environmental Management (ADEM) and the University of Alabama will use the money to construct a floating dock with eight handicapped accessible slips, a pumpout, dockside electric service, a pedestrian access ramp, a retaining wall, and a gangway ramp providing American with Disabilities Act (ADA) accessibility for "transient non-trailerable recreation boaters." The press release defined this as boat of more than 26 feet in length used for recreational purposes. The total cost of the project is $567,568. ADEM and the University of Alabama in Tuscaloosa will provide the other $368,000.
Secretary of the Interior Ken Salazar said when he announced the grants that, "Recreational boaters and anglers contribute to our nation's thriving outdoor recreation economy and play an important role in conservation of our rivers, watersheds and oceans. These competitive grants will help provide quality opportunities and access to America's great outdoors for our nation's boaters and anglers, while creating jobs by funding major construction projects to build docks, boat slips and facilities."
The press release said that the money for the Boating Infrastructure Grant program comes from the Sport Fish Restoration and Boating Trust Fund, formerly known as the Aquatic Resources Trust Fund, which boaters and manufacturers support through excise and other taxes on certain fishing and boating equipment and boat fuel. Some 26 states will also receive non-competitive grant money totaling $2,500,000 in a smaller program called "BIG Tier 1."
Secretary Salazar said that boating and fishing add $730 billion to the U.S. economy each year.
The Tuscaloosa project is one of eleven BIG projects announced receiving grants totaling $7,500,000. The other projects include:
 $1,028,425 for Arkansas to build 25 transient boat slips and fuel services for boats up to 70' in length at Rockwater Marina in North Little Rock.
$1,500,000 for Louisiana to construct 42 floating docking spaces, renovate existing bulkheads, and install walkways for boater at Slidell Municipal Marina in Slidell, Louisiana.
$400,000 for Florida to replace the transient dock restroom, bathhouse, laundry facilities, and electric wiring at the Garrison Bight Marina.
$219,750  for Florida to build 12 new transient boats slips, including electrical, water, and pumpout utilities at the St. Pete Beach Transient Docks, St. Pete Beach, Florida.
$802,560 for Mississippi to build 20 transient boating slips at J. P. Coleman State Park, in Luka, Mississippi.
$1,423,110 for the District of Columbia to construct 54 transient boat slips with ADA accessibility at the Market Pier Docks. This is part of the city's redevelopment efforts of D.C.s Southwest Waterfront.
$686,919 to build new transient docks with utilities, build a landside restroom, and replace old bulkheads at Gratwick Park Marina, New York.
$403,377 to build 16 transient boat slips plus amenities and services next to the South Shore Riverfront Park on the Monongahela River in Pittsburgh.
$250,000 to replace the 156' long transient dock with a newer wider dock at Oyster Point in San Mateo County, California.
$494,650 to construct a boat marina in Wethersfield, Connecticut.  The new marina will have seven transient slips and 51 moorings.
Governor declares state of emergency ahead of Tropical Storm Zeta
Zeta is currently a tropical storm over the Gulf of Mexico, but it is predicted to make landfall as a category one hurricane.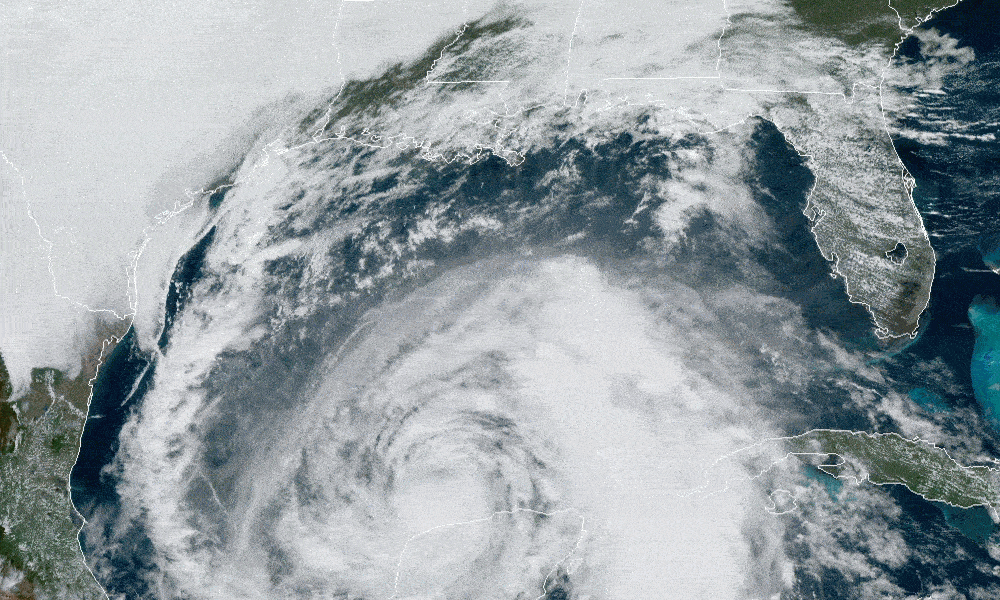 Alabama Gov. Kay Ivey on Tuesday issued a state of emergency as Tropical Storm Zeta approaches the Gulf Coast.
"Ahead of Tropical Storm Zeta's anticipated landfall Wednesday evening as a Category 1 hurricane, I am issuing a state of emergency effective today at 4:00 p.m.," Ivey said. "While this storm is not expected to have an impact as large as storms we've seen move through the Gulf earlier this year, we want to be in the best place possible to respond to anticipated rain, storm surge and mass power outage. I encourage everyone to remain weather aware and tuned in to their trusted news source as this storm could shift direction or change intensity. We continue to track the path of this storm and will stay in touch with the people of Alabama with any updates."
Zeta is currently a tropical storm over the Gulf of Mexico, but it is predicted to make landfall as a category one hurricane. The National Hurricane Center is predicting Zeta to make landfall in Mississippi on Wednesday and then proceed toward Alabama, but these storms can and do move.
A more easterly track could prove devastating to the Alabama Gulf Coast as was the case with Hurricane Sally, which shifted course in September, hitting Alabama, though Zeta is expected to be weaker than Sally at landfall.
The storm surge from the Mississippi-Alabama border to Dauphin Island is forecast to be 5 to 8 feet. Mobile Bay to the Alabama-Florida border is expected to have 3 to 5 feet of storm surge and from the border to Navarre, Florida, could experience 2 to 4 feet of storm surge.
Hurricane force winds are a possibility with this storm. Tropical force winds are expected to be an issue for Southern Mississippi and Alabama well inland. There is expected to be heavy rainfall across the state Wednesday night into Thursday morning.
The Baldwin County Emergency Management Agency announced that sandbags are available inside the county commission office at Robertsdale Central Annex (22251 Palmer Street) until 4:30 p.m. Tuesday and from 8 a.m. until 4:30 p.m. Wednesday or while they last.
Bring any help and shovels you will need. There is a limit of just 25 bags per person. Alabama's coastal counties are currently under a Tropical Storm Warning, a Storm Surge Warning for Mobile County and a High Rip Current and High Surf Warning.
Congressman Bradley Byrne said, "I just finished up briefings from Alabama EMA, FEMA, and the National Hurricane Center regarding #Zeta. We should not take this storm lightly and should start making preparations right away. After sundown Wednesday, I'd encourage everyone in Southwest Alabama to stay home and off the roads until sunrise Thursday. This storm will have impacts as far north as Montgomery, so those in Washington, Clarke, and Monroe counties will see tropical storm force winds and heavy rain. I'd encourage everyone to charge their phones and other necessary electronics. If you have an emergency during the storm, call 911 and do not try to drive."
Coastal Alabama is still in the process of recovering from Hurricane Sally which hit the state on Sept. 15.