Ten Things You Should Do If You're An "Anybody But Mitt" Republican
Staff Report
Let's say, hypothetically, for just a moment here, that some of the pundits are right – that Romney's landslide victory in Florida means he really might be inevitable.
I've heard more than a few of you Newt and Paul supporters out there; "If Romney wins, I'm staying home on election day".
While I'm not especially passionate about Romney just yet, I'll reiterate what an awful idea this is.  Don't go there, people.
I've got ten suggestions for much more-productive responses.
1.Keep things in perspective – Forget Gingrich's Alinskiite rhetoric for a moment; Romney's not a "liberal".  Remember William F. Buckley's advice – "Vote for the most conservative person who can win?"  Romney was the most conservative person who could win…in Massachusetts.  He was the most conservative person who could make any headway against a Massachusetts legislature that made Ted Kennedy look like Michele Bachmann.  Is he the most conservative candidate who could win in a nationwide general election?  Perhaps, perhaps not.  But if not?  We'll come back to that.  The point being, he's not just "not a liberal" – on economics, which is what really matters in this election, he's conservative enough.  And for the rest?  Well, we'll get back to that down the list a ways.
2.Relax.  Take a deep breath.  The world doesn't begin or end with this nomination.  Or even with this election. Even if Romney is as bad as some of you claim, this nation has survived worse.  Hell, we're surviving worse right now.  Focus, people; getting Obama out of office is the key – and while some of you reject incrementalism (and I reject the idea that Romney is especially incremental, and even if he is – well, we'll get back to that below), sometimes it's all you got, and you gotta deal with it, and when you gotta deal with it, you want the increments to move in the right direction.  Romney's not perfect, but he's the right direction – and, I suggest, not just a little.
3.Remember The Positive Influence You Do Have – The caucuses and primaries aren't over.  We're seven months away from the convention – and three months away from the state conventions that will empanel the delegates.  This isn't a done deal yet.  I can live with Romney – maybe even better – but I'm caucusing for…I dunno, probably Santorum on Tuesday.  Not that I'm thrilled with Santorum, either, but I want Mitt and his supporters to know that to win me (and, I hope, millions like me) that he's going to have to be more aggressively conservative than he has been acting.
4.Go Shooting. It's great stress relief.  It focuses the mind.  And it shows Romney – and Obama – that you can't whiz on the Second Amendment.  It's a threefer.
5.Remember The Alternative – You think four more years of Obama would be better than four to eight of Romney?  There's a caveat to this, of course – more below.
Alabama's hospitalized COVID-19 patients Sunday at highest number since Sept. 2.
It's a trend that has public health officials and hospital staff concerned that the state may be headed for another surge.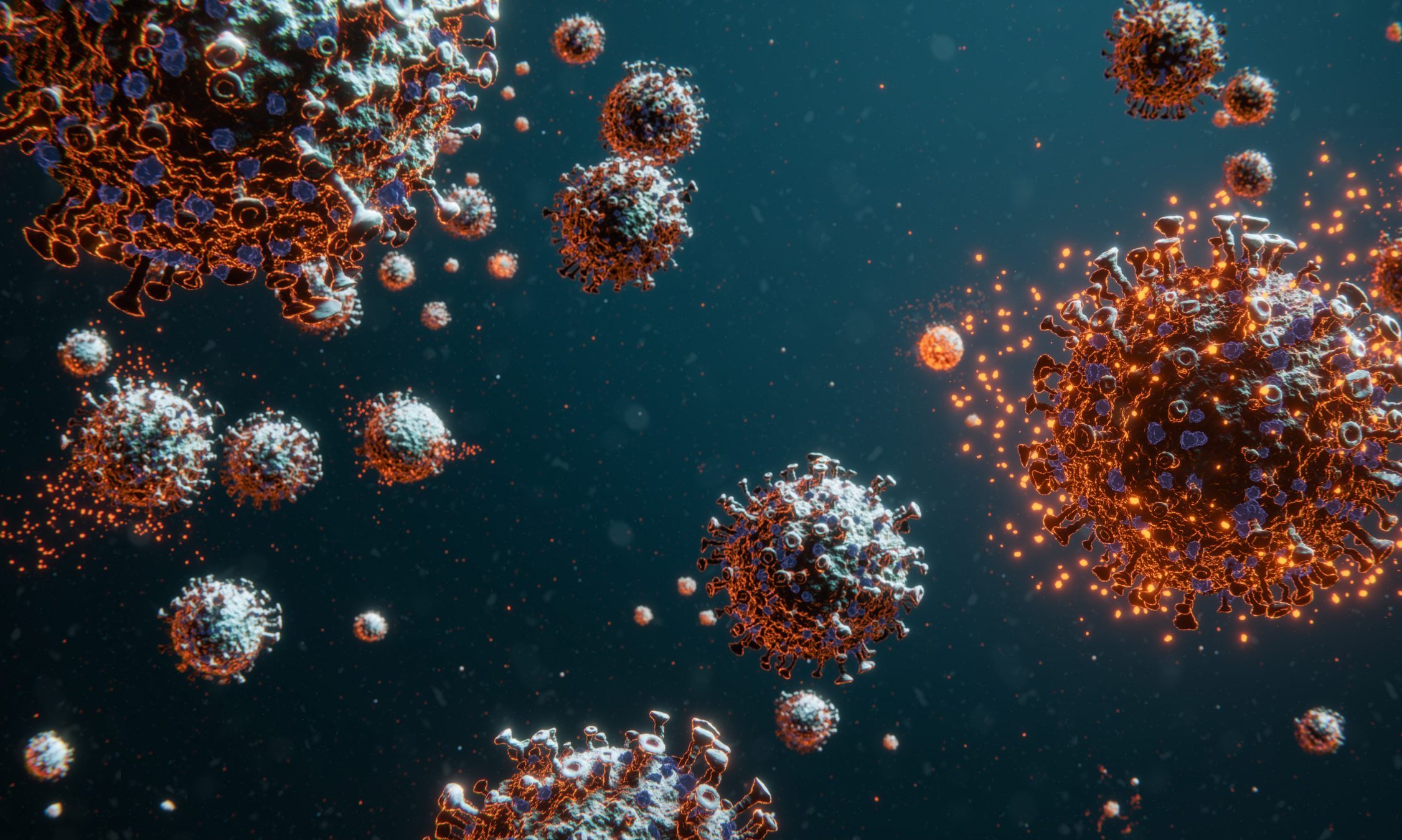 Alabama hospitals on Sunday were caring for 920 COVID-19 inpatients, the highest number of patients since Sept. 2 and a 23 percent increase from a month ago. 
It's a trend that has public health officials and hospital staff concerned that the state may be headed for another  surge just as the regular flu season begins to fill up hospital beds. 
Alabama state health officer Dr. Scott Harris by phone Friday called the rising new cases and hospitalizations "worrisome."
Alabama's seven-day average of daily hospitalized COVID-19 patients was 864 on Sunday, the highest it's been since Sept. 8. State hospitals saw a peak of COVID-19 inpatients on Aug. 6, when 1,613 patients were being cared for. 
The state added 1,079 new confirmed and probable cases on Sunday, and Alabama's 14-day average of new daily cases hit 1,358 Sunday, the highest it's been since Aug. 13. Two "data dumps" to the Alabama Department of Public Health of older confirmed cases Thursday and Friday elevated the daily counts on those days, but after weeks of daily cases hovering around 700 and 800, the state now regularly sees more than 1,000 cases a day. 
The older test results skew the state's percent positivity, but Alabama's 14-day average of percent positivity on Sunday was 20 percent. Just prior to the addition of those older cases, the 14-day average was 15 percent. Public health officials say it should be at or below five percent or cases are going undetected.
As cases continue to rise, the number of tests being performed statewide continue to decline, which is increasing Alabama's percent positivity rate. The 14-day average of daily tests was 6,619 on Sunday — a 5 percent decrease from two weeks ago. 
There have been 2,866 confirmed and probable COVID-19 deaths statewide. The state's 14-day average of daily confirmed deaths was 14 on Sunday, up from 12 two weeks ago. 
The United States on Saturday recorded its second highest day of new cases since the start of the pandemic, with 83,718 new cases, according to Johns Hopkins University. Saturday's peak was just 39 cases fewer than the country's all-time daily high, set on Friday. As of Sunday, 225,061 people have died from COVID-19 in the U.S.