Rep. Martha Roby on Honest Budget Act and Keystone XL Pipeline
Honest Budget Act:
Americans are disappointed with the dysfunction in Washington—the people see politicians talking about budget savings and future spending cuts that never seem to materialize. Their frustration is justified, and many Members of Congress, including myself, share it.
My freshman class came to Washington to cut wasteful spending and bring more transparency and accountability to the legislative process. Over the past year, we have consistently pushed for deeper spending cuts, less regulation, and a harder line against efforts to raise taxes and expand government power. But during a year of budget battles, we have discovered that the nuances of the budget process can be exploited to hide federal spending.
Congress, as an institution, is a sick patient.
My colleagues and I have learned that the House and Senate are plagued by budget loopholes and gimmicks that are deeply engrained in the rules of the two chambers. Exploiting those gimmicks is widely accepted and has become commonplace in both parties.
Honesty, accountability, and transparency are the cure—and implementing legislation to rid the budget process of gimmicks is one way to deliver that medicine.
In a rare bi-cameral event this week, more than 25 Senate and House colleagues stood in support as Sen. Jeff Sessions and I announced the introduction of my bill, the Honest Budget Act of 2012.
My legislation would put an end to the procedural trickery that Washington too often uses to hide federal spending and run up the debt. It is companion legislation to a bill introduced last year by Senator Sessions in the Senate. The legislation takes his commonsense approach to the problem and extends it to the House of Representatives, where revenue and spending bills are first considered.
The Honest Budget Act would give rank-and-file House members greater authority to challenge the nine most commonly used budget gimmicks found in the budget and appropriations process. Experts estimate that these gimmicks have accounted for more than $420 billion in new spending since 2005—including $73 billion last year.
The legislation is a direct response to the problems that my freshmen colleagues and I have witnessed over the last year. It is a first step toward holding the Congress and the President accountable through an honest and transparent budget process.
As Thomas Jefferson wrote, "The whole art of government consists in the art of being honest." The American people deserve a government that shoots straight, and they are looking to Congress for a budget that is reliable, genuine, and accountable. The Honest Budget Act would help Congress meet those expectations.
Keystone XL Pipeline: On the House floor this week, I delivered a speech expressing my disappointment over the President's recent decision to block the Keystone XL Pipeline by rejecting an application to build and operate the oil pipeline across the U.S.-Canadian border. Click to watch The Keystone Pipeline represents an opportunity to increase supply of much-needed natural resources in our country. If built, it would have the capacity to deliver up to 900,000 barrels of crude oil per day over 1,700 miles of pipeline. In terms of job growth, tens of thousands American jobs would be created over the life of the project.America's energy policy is vitally important to our national security and our economic security. Oil, for example, accounts for more than a third of total U.S. energy consumed, with 94 percent of all transportation in the U.S. powered by petroleum products. We need to implement ways to increase domestic energy production here at home. Therefore, I support an "all of the above" approach to energy, which includes opening up new areas for American energy exploration, transitioning to renewable and alternative energy, and using more clean and reliable nuclear power. The President made a major decision to deny the Keystone Pipeline, and every American should be aware of the consequences.I consider his choice a grave mistake, and I am pleased that Congress is now considering ways to allow construction of the Keystone Pipeline through legislation. The Impact of Medicaid Expansion: This week, I participated in an Education and the Workforce Committee hearing to discuss various federal policies that affect the states. During the hearing, I addressed the negative impact Medicaid expansion would have on state government. The Congressional Budget Office estimates that, as a result of President Obama's health care reform law, Medicaid will expand to cover an additional 25.6 million enrollees in the next decade, increasing the cost on states by more than $118 billion through 2023. Medicaid is jointly funded by state and federal government, therefore, the expansion would place a burden not just on the federal government, but on the states as well. As Medicaid is already significantly underfunded, many states are unsure they can devote even more resources to cover this expansion. The Medicaid provision is just one of many included in Obama's health care law, which would create more government while increasing taxes—directly and indirectly—on Americans. I was sent to Congress to root-out unnecessary federal spending and shrink the size of government. One of the first actions I took after being elected to Congress was vote to repeal the President's health care law. It is important to find ways to encourage affordable health care for citizens without placing additional burdens on state budgets. I look forward to implementing market-based reforms that actually lower cost, increase access, and maintain high quality of care.
Contact Me: Keeping close contact with you is my top priority as I am traveling between Alabama and Washington, D.C. As the 112thCongress continues, I hope you will stay updated on my activities by joining me at:
Web site http://roby.house.gov/
Facebook page at http://www.facebook.com/Representative.Martha.Roby
Twitter page @ RepMarthaRoby
Flicker page at Martha Roby
Sign up to receive Congressman Martha Roby's Weekly Column at http://roby.house.gov/contact-me/newsletter.
Alabama reports record rise in COVID-19 deaths
At least 129 deaths have been reported in the last week, the most in any seven-day period since the state's first confirmed death in late March.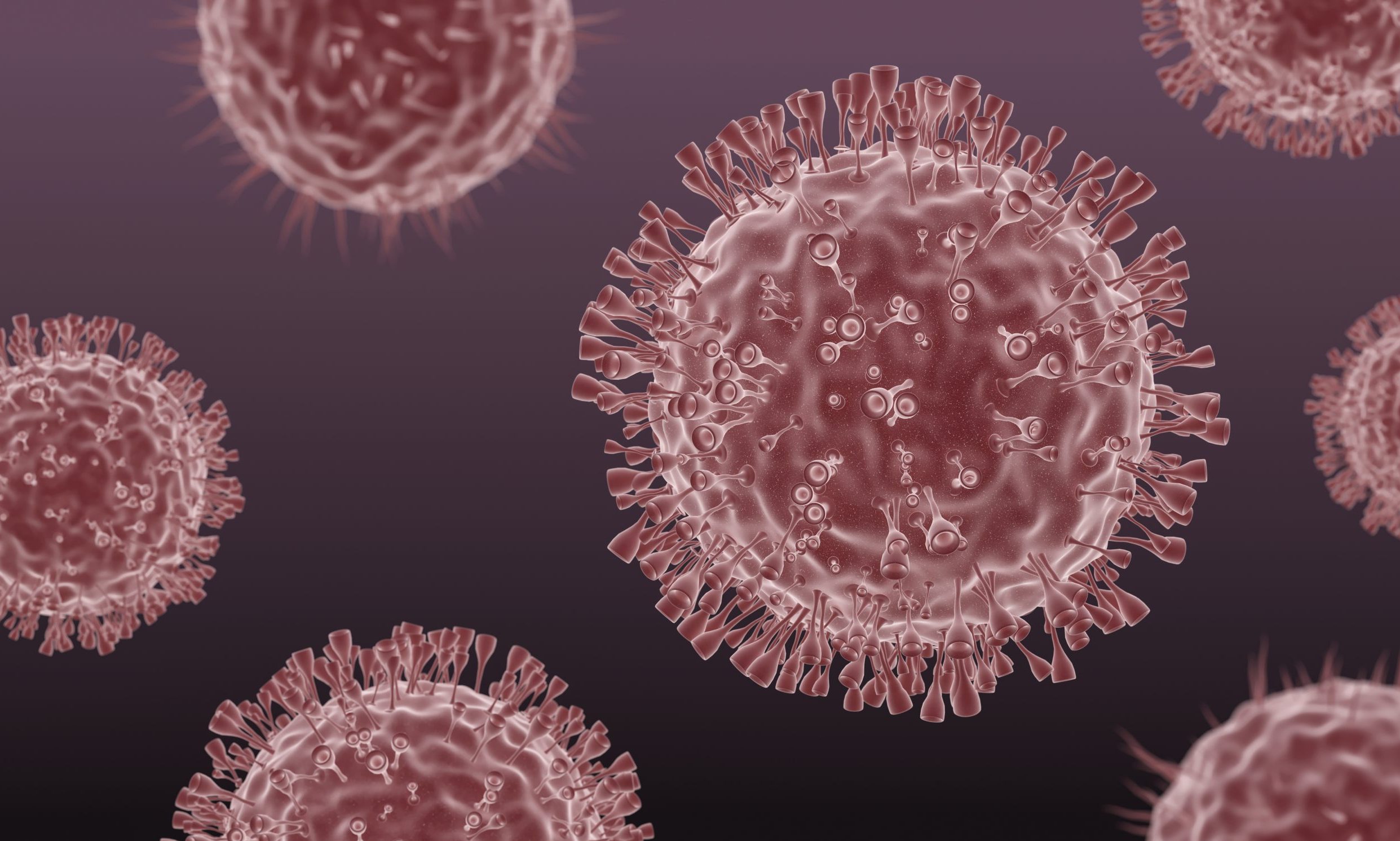 Alabama's death toll from COVID-19 rose by 40 on Tuesday, the largest single-day increase in reported deaths since the onset of the pandemic, coming weeks after the state began to see a rise in cases that every day reaches new highs.
As of Tuesday, at least 1,136 people in Alabama have died from COVID-19. While deaths had largely plateaued since early May, death from COVID-19 typically occurs weeks after onset of symptoms, and public health experts worry that deaths will eventually rise as cases rose several weeks. It may take even longer for deaths to be reported in statewide data.
At least 129 deaths have been reported in the last week, the most in any seven-day period since the state's first confirmed death in late March. At least 210 have come in the last two weeks — the most of any 14-day period.
Because deaths most often come weeks after infection — and because death data is even more delayed — the true toll from the state's current surge in cases may not be seen for several more weeks.
Dr. Don Williamson, president of the Alabama Hospital Association and a former state health officer, told reporters during a press conference hosted by U.S. Sen. Doug Jones, D-Alabama, on Monday that about 13 percent of the state's intensive care beds were available, or 211 beds.
"We can stretch that. We can take care of patients in other critical care areas, but as a measure of the impact of COVID, as that ICU bed availability goes down, it just tells us that our system is becoming increasingly stressed," Williamson said.
Williamson said he's concerned about continued surges in new coronavirus cases and hospitalizations, especially as schools soon begin to reopen and the regular flu season approaches, when hospitals regularly fill with flu patients even during a normal year.
"That's the scenario where I become extremely concerned about system wide capacity," Williamson said, noting that hospitals could be doubly strained by both COVID-19 and the flu.
Alabama on Tuesday added 1,673 new COVID-19 cases, and on Tuesday the total number of current hospitalizations of coronavirus patients again reached another all-time high. COVID-19 hospitalizations have increased more than 61 percent since July 1.
The seven-day average statewide positivity rate Tuesday was 16.58 percent, the highest since the start of the pandemic, taking into account incomplete testing data in April that threw off figures.
"Every single life, it does matter. Every single life is important, and is an absolute tragedy. Just to hear these statistics is alarming," Jones said during the Monday press conference.
"What I'm extremely concerned about is if we find ourselves with 1,500 to 2,000 people hospitalized with COVID by the middle to end of this month, and we're having 1,500 to 2,000 new cases diagnosed a day, as we approach the gathering of children together in August, in K 12, and in our colleges, I think we set ourselves up for what could be a potential disaster, in terms of new infections and new demand on hospitals," Williamson said.
Asked by APR if he believes a statewide face mask order would help stem the continued surge in new COVID-19 cases and hospitalizations, Williamson said yes, especially if a statewide order is coupled with local mask orders.
"I do think that now a statewide ordinance, and the association thinks that a statewide ordinance, added to the existing local ordinances will give us our best chance," Williamson said. "Because in communities that may not be under a local ordinance, that doesn't mean we don't have virus being transmitted."
Williamson said a statewide mask ordinance would also give business owners some cover, and the ability to tell customers that the order to wear a mask is statewide.
Despite surging COVID-19 cases and hospitalizations across Alabama and in many other states, an extra $600-per-week in unemployment compensation through the Federal Pandemic Unemployment Compensation program is expected to expire July 26.
Asked by APR whether the extra aid could be extended, Jones said it's possible, but encouraged the public to get back to work safely, because unemployment benefits will eventually end.
"We may see some type of extension, but we're seeing pushback from Senator McConnell and the administration on extending unemployment benefits," Jones said. "I'll have to see how that goes. I do think, in my view, we need to kind of stair step this down a little bit."
APR also asked both Jones and Williamson to speak on concerns about the reopening of schools while the state continues to see surging new cases and hospitalizations.
"Everyone is concerned about that," Jones said, adding that a bill is pending that would provide more money for local school systems to prepare and help keep students, teachers and families safe.
"We've got to get more resources for schools to open safely too — whether it is masks for kids, whether it is more testing, whether it is reconfiguring school space," Jones said.
What troubles Jones, he said, is that the reopening of schools is beginning to become a political issue, just as the wearing of masks has become a political issue.
The White House and President Donald Trump have publicly called for all schools to reopen, and Education Secretary Betsy Devos on Monday threatened to withhold federal funding to schools that decided not to reopen.
"One thing that is troubling me so much right now is that it seems that opening schools back up has become a political issue, and not an education or health issue. … We can't let that happen folks," Jones said. "This is about our children. It's about our families. It's about our teachers who are going to be there every day,  and we've got to try to find that balance."
Williamson said he is concerned about the possibility of spiking cases once schools reopen, and that comparison some have made recently of the safe reopening of schools in some European countries isn't applicable to the U.S., where cases continue to surge.
"My concern is if we find ourselves in a situation where we still have significant ongoing viral transmission, and we aren't able to maintain six feet of social distance in the classroom, are we going to have those same sorts of results," Williamson said of the reopenings in Europe. "And I don't know the answer to that. I worry about it."
Jones discussed legislation he and a bipartisan group of other Senators filed, called the Reopen Schools Safely Act, which would cover the costs of protecting students and educators from COVID-19. He hopes it will be included in the next packages of COVID-19 legislation.
"Anything we could do to get schools open safely and that local school systems feel appropriate," Jones said.
Williamson encouraged the public to wear masks in public, and to practice social distancing to help ease the surge in cases, and try and stave off what he fears could become dangerously stressed hospital systems. "I think we have a very, very short window to get this under control," he said.