Marty Connors Talks About Romney's Alabama Campaign
By Brandon Moseley
Alabama Political Reporter
Former Massachusetts Governor and Presidential Candidate Mitt Romney won impressive victories in both Arizona and Michigan on Tuesday.  Romney's Alabama campaign is working on building on that momentum here in Alabama.  'The Alabama Political Reporter' had exclusive telephone comments with former Alabama Republican Party Chairman Marty Connors who is working with the Romney Presidential Campaign here in Alabama.
Marty Connors said that Tuesday's Michigan victory was a huge win for Romney because so much of the primary process is driven by emotion.  Connors said the really impressive part of the Michigan victory is that Gov. Romney was running against both Santorum and the United Auto Workers.  Connors said that the automobile industry is a huge part of Alabama's new economy.  Alabama is 3rd in automobile manufacturing largely because this is a right to work state.  Connors said that Mitt's strong support of right to work laws should work well for him in Tennessee and on March 13th with Alabama voters.
We asked Chairman Connors if Mitt Romney strengthened his position so much after victories in Arizona and Michigan that the possibility of a brokered convention in August now seem distant or will this thing run on past April?  He said, "I have never thought that we would have a brokered convention." Connors said that it is possible that the race could go to the convention because "Mitt still needs 1144 delegates."
We asked Connors if Romney will contest Alabama, or will he yield the South to Gingrich and Santorum?  Connors said 4 weeks ago Romney had 27% support in a four way field in Alabama.  Now it is likely he can grow that margin here.  "I am thinking that a win in Ohio will help Mitt in Alabama." "Gingrich is struggling to hold on in his home state of Georgia.  He only has a 7 point margin in Georgia." A strong showing on Super Tuesday would help Romney's momentum in Alabama.
'The Alabama Political Reporter' asked: Romney has won 6 of 10 contests thus far.  He has won in New England in Maine and New Hampshire, in the west in Nevada and Arizona, in the Midwest in Michigan, and down south in Florida Does that demonstrate that he has the national appeal to be the most electable candidate?" Connors said, "Well I would not count Florida as a southern state.  Florida is more of its' own country than a state." "Mitt needs a win in a Dixie state." Connors said that it is not necessary for Romney to win Alabama.  Since Alabama awards its delegates proportionally if Romney wins at least 20% of the state Gov. Romney will add to his growing delegate count.  It is not necessary to win the state of Alabama to win delegates in Alabama. Connors said that if Gov. Romney wins in a state that borders Gingrich's home state it would be "a monumental win."
We asked if Romney will contest Alabama, or will he yield the South to Gingrich and Santorum?  Connors said 4 weeks ago Romney had 27% support in a four way field.  Now it is likely he can grow that margin here.  "I am thinking that a win  in Ohio will help Mitt in Alabama." "Gingrich is struggling to hold on in his home state of Georgia.  He only has a 7 point margin in Georgia." A strong showing on Super Tuesday will help Romney's momentum in Alabama. Because Alabama has proportional awards of delegates 20% of the vote is enough to win delegates. A strong showing in Alabama and the other Dixie states strengthens Romney's candidacy.
We asked if Gov. Romney is coming too Alabama?  Connors said that he participated in a conference call where discussions of a possible Romney visit in Alabama were discussed; but no decision has been made yet.  Ann Romney attended a fundraiser in Alabama on Friday February 24 and "We raised well over $100,000 that day."  "Romney has raised more money in Alabama to this point than all the other presidential candidates combined."
We asked: Has this over six months of Republican back biting and Infighting helped Barack Obama's reelection chances?  "Temporarily yes, but it also has made the eventual nominee a better candidate." "New revelations are more damaging than old revelations." Connors said that voters have been forgiving of New Gingrich's two divorces and past marital issues while Herman Cain's campaign was upended over allegations of marital infidelity.  Connors said that this process will lead to a stronger eventual Republican nominee.
'The Alabama Political Reporter' asked if the Republican Party was stronger if they focused on economic issues like jobs, the debt, and energy rather than focus on some of the social issues.  Connors said, "Absolutely, Jim Demint (R-SC) recently said that the Republican Party is a big tent but the center pole of the Republican Party is economic issues like fiscal responsibility, limited government, and economic opportunity."  There are lots of poles in the Republican tent but those poles are on the edges.  Gov. Romney has focused on those economic issues that unify Republicans.  "We think the more we discuss jobs and the economy the better off we are."
Hash tags:
Print this piece
Ag commissioner concerned about collapsing beef prices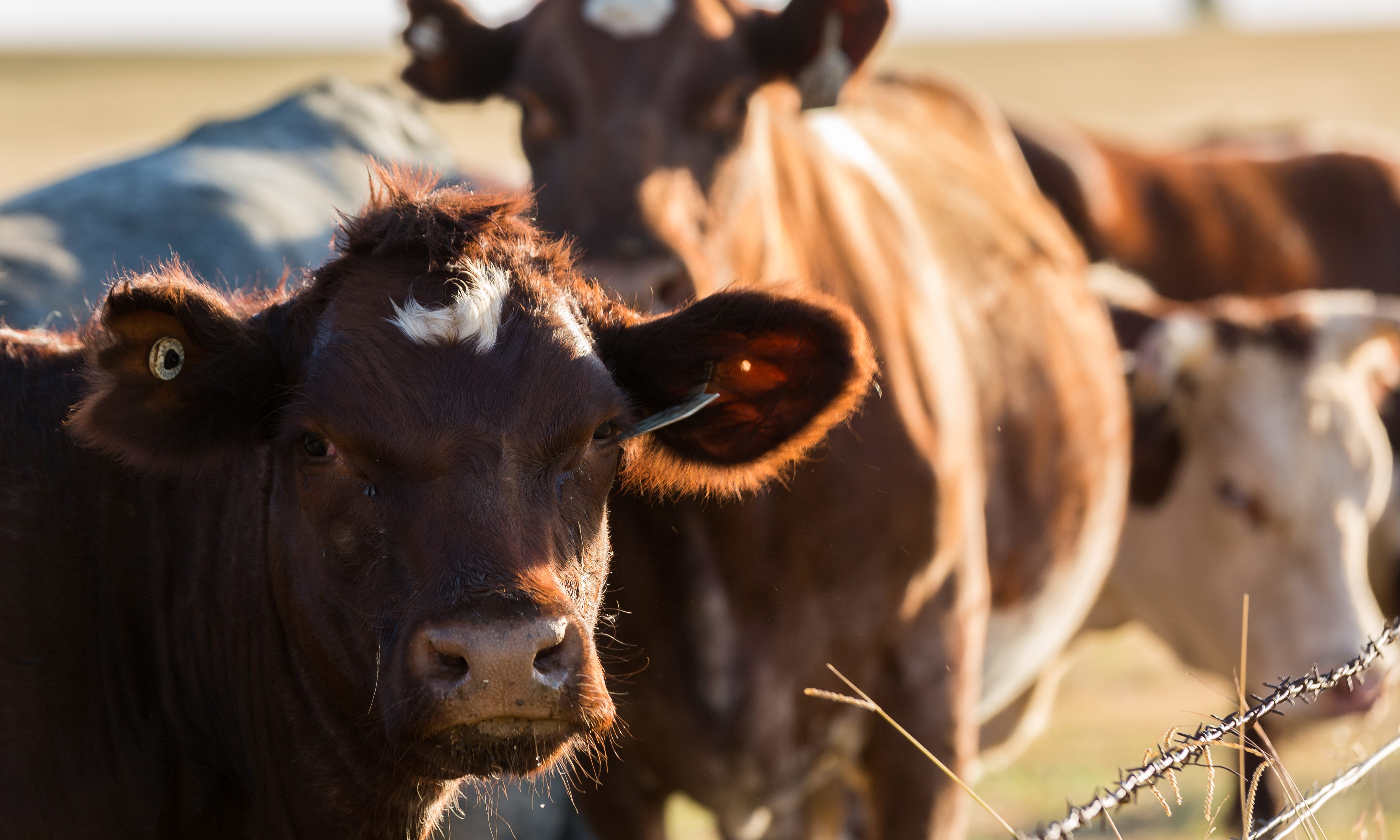 Alabama Department of Agriculture and Industries Commissioner Rick Pate (R) is concerned about dropping cattle prices and the impact that that is having on Alabama's farmers and ranchers.
"We have been very dialed into the crisis Alabama Cattle Producers are up against," Pate told the Alabama Political Reporter. "We will continue to closely monitor this dire situation and the market impact it is having on Alabama's cattle farmers . . . as well as consumers."
"After I was contacted by a number of Alabama's stockyards and Cattle producers expressing concern with regards to market inconsistencies and increased consumer prices…… I wrote a letter to Senators Shelby and Jones requesting that they join in on a push for an investigation of the meat packing industry," Pate said. "I am encouraged by the support we are getting from both Jones and Shelby. It's also great to see Alabama Producers joining in together in an effort to formulate a strategy to address the current situation."
Commissioner Pate shared the April 6 letter.
"Over the last five days, I have been contacted by many stockyards and cattle producers concerning the seemingly inconsistent drastic reduction in futures prices for cattle while at the same time consumers are purchasing more beef at grocery stores than at any time in recent memory and at the same time grocery store shelves are empty of beef," Pate wrote the Senators. "There is concern from many in the cattle industry that the large meat packing companies are manipulating markets to put cattle produces and local stockyards at a disadvantage during a national crisis. Due to depressed cattle prices and uncertainty over cattle prices multiple stockyards will not conduct business this week."
"I understands that Senators Chuck Grassley of Iowa and Mike Rounds of South Dakota have recently asked the U.S. Department of Justice and other federal agencies to investigate whether the large packing companies are manipulating beef markets to fix prices at a level that negatively impacts beef producers," Pate wrote. "I urge you to join your fellow senators in calling for this investigation to make certain that Alabama cattle producers are not suffering from artificially low beef prices."
COVID-19 has impacted many areas of our lives. That includes at the grocery store where selection of beef, pork, and chicken products can be a hit and miss proposition for shoppers due to hoarders and to less cattle, hogs, and chicken being killed because of slaughterhouses suffering high absenteeism due to COVID-19. The big four major packers: Tyson Foods, Cargill/Excel, J.B.S. Swift, and National Beef process over 80 percent of the cattle. When their daily productions dropped there was an oversized effect on cash and futures markets, because of the lack of competition and because 70 percent of the cattle they process are forward contracted. If a feedlot was not forward contracted they often could not sell their cattle at any price.
The spot market or cash market generally determines live cattle prices. Some in the industry have accused the big four meatpackers of engaging in an "allied strategy" to manipulate the spot market so that the four major companies can profit at the expense of farmers and ranchers.
Sen. Grassley praised President Donald J. Trump's recent call for an investigation into possible anticompetitive behavior in the beef industry. Last month, Grassley lodged a similar request with the Departments of Justice and Agriculture.
"While consumers are facing record-level prices at the meat counter, America's Beef producers are being forced to sell their cattle to meatpackers at a loss, if they can sell them at all," Sen. Grassley said. "Consolidation in the meatpacking industry has exacerbated the market pain on both sides of the supply chain, and producers and consumers need to know whether unfair business practices by packers are to blame."
"I've called on the Trump administration to look into unfair or anticompetitive practices and I'm grateful that President Trump has made this issue a priority," Grassley added. "USDA is looking into unfair pricing practices. DOJ must also examine if any collusion within the packing industry has taken place in violation of our antitrust laws."
Grassley has long raised concerns about consolidation in the meatpacking industry and pressed USDA to protect independent producers.
The National Cattlemen's Beef Association recently called for an investigation into the business practices that lead to unfair marketplace for beef producers. R-CALF filed suit against the Big Four packers last year alleging that the four companies are engaging in an "allied strategy" in defiance of U.S. anti-trust law.
Rick Pate is a cattle rancher in Lowndes County. The Pate family has raised Charolais beef cattle in Alabama for decades.
Print this piece