District Six Challengers Address Jefferson County Republicans
By Brandon Moseley
Alabama Political Reporter
The Republicans who are challenging incumbent Congressman Spencer Bachus for the Sixth District Congressional Race all spoke to the Republican Jefferson County Party at their straw poll event at the Trussville Civic Center on Saturday.  Incumbent Congressman Spencer Bachus did not personally attend the event, though his campaign was well represented there.
Alabama State Senator Scott Beason (R) from Gardendale is running for Congress for the Sixth Congressional district.  Sen. Beason said, "I want to talk about the future of the country."  Sen. Beason said that before he came he was in the neighborhoods campaigning door to door. Sen. Beason said that it is great to be on the front porch campaigning one on one with the voters.  "We all are concerned about the direction the country is going."  "We are all worried about how our Christian values and principles are under attack."
Senator Beason said "Just a few years ago we had a Republican President. Republicans were in control of the House and Republicans had control of the Senate."  "Republicans did not increase domestic energy, did not deal with the social issues, and did not pass the balanced budget amendment."  "The bottom line is putting Republicans back in charge to fix the problem is not enough.  We need to put conservative Republicans in charge."  "That is the difference between my candidacy and the current Congressman.  I do what I say what I say I will do. I am not here to make the editorial boards of the newspapers happy."  "America needs to stir it up and I promise that I will do that if you elect me to the Congress."
Senator Scott Beason represents parts of Jefferson and St. Clair County in the Alabama State Senate.  Before running for the State Senate six years ago, Senator Beason served in the Alabama House of Representatives.
Al Mickle is running for Congress to represent Alabama's Sixth Congressional District. Mr. Mickle said, "We are getting no representation. We have a guy (Bachus) who is bragging that he voted for something that only 1% of the district supported."  Mickle served in the military as a navy corpsman in both Somalia and in the First Gulf War. "I have walked the streets of Somalia. I didn't cut and run then, and I won't cut and run now."  "I have owned my own business. I know how to make a payroll." "Government needs to get out of the way of private business and industry." "Let businesses prosper. Business owners create the jobs not government."
Al Mickle said, "I still believe America's best days are ahead of us, not behind us."  "We are running out of time." "We have people who are ignoring our freedoms they are shredding our amendments." Voters need to make changes at the ballot box now or they may have to pick up an ammunition box later. "I promise you that I will restore the Constitution. I will support the people of this district."
Al Mickle is from Shelby County and has never held any elected office before.
David Standridge also addressed the Republican Party gathering.  "I want to tell you a little about my background. I am the probate judge of Blount County. I live in Hayden. I grew up in a humble background.  I am concerned about what is happening in the country.  What I bring to the table is what I have done as Blount County Probate judge." Standridge said that Blount County has had budget shortfalls under his watch but they have dealt with them. "We have done something that most cities, most counties, and the nation can't say. We paid off our long term debt. Its been tough, especially during the economic downturn."
Judge Standridge continued, "It is easy to say that I am for a balanced budget.  We have done that in Blount County. I believe in a small government, a balanced budget amendment, and a strong military.  We need to develop our own energy resources. I believe in term limits. We need to lower gas prices."
Judge Standridge said that we can get the country back to its historic greatness, "but we need to get our fundamentals right. I ask you to vote for me for Congress."
Judge Standridge holds the office of Probate Judge in Blount County.  Blount County combines the offices of Probate Judge and Head of the County Commission.  Judge Standridge has also served on the Blount County Commission.  His career experience has been in law enforcement with the Montgomery Police Department, the Montevallo Police Department, and the Blount County Sheriff's Department.
Representative Bachus won the Jefferson County Straw Poll with 143 votes followed by Sen. Beason with 120 votes.  Mr. Mickle and Judge Standridge had 13 and 10 votes respectively.
Senator Beason's campaign accused the Bachus campaign of buying their victory.  In a press release, the Beason campaign wrote "Participation in the event cost $25 per voter. Alabama State Senator Scott Beason came in second with a total of 120 votes while Representative Spencer Bachus won with 143 votes. The Bachus campaign directly purchased 25 tickets for the event and unnamed surrogates reportedly purchased another 40 tickets. Beason supporters paid for their tickets out of their own pockets. Additionally, many Bachus supporters voted only for the congressional contest on the ballot, ignoring even the up-ticket presidential candidates."
Sen. Beason said, "Just like he'll be trying in the real election, Spencer Bachus packed the vote with money obtained from the financial institutions which benefitted directly from his taxpayer bailouts." "Had this been the primary election, I would have made it into the runoff with just one more vote. That's how close we are to winning this thing. Right now, it's the taxpayers of the Sixth District versus Fannie Mae and Freddie Mac. We're simply going to have to work a little bit harder to ensure that Fannie Mae and Freddie Mac don't win."
The winner of the March 13th Republican Primary will face the winner of the Democratic Party Primary, where Birmingham Attorney William "Bill" Barnes is running against retired U.S. Air Force Colonel Penny Huggins Bailey.
Alabama's Sixth Congressional District is composed of all or parts of Blount, Jefferson, Shelby, Coosa, Chilton, and Bibb Counties.
Hash tags: Congressman Spencer Bachus Alabama Senator Scott Beason Al Mickle Probate Judge David Standridge Jefferson County Republican Party straw poll candidates forum
Vaccines should protect against mutated strains of coronavirus
Public health experts say it will be some time before vaccines are available to the wider public.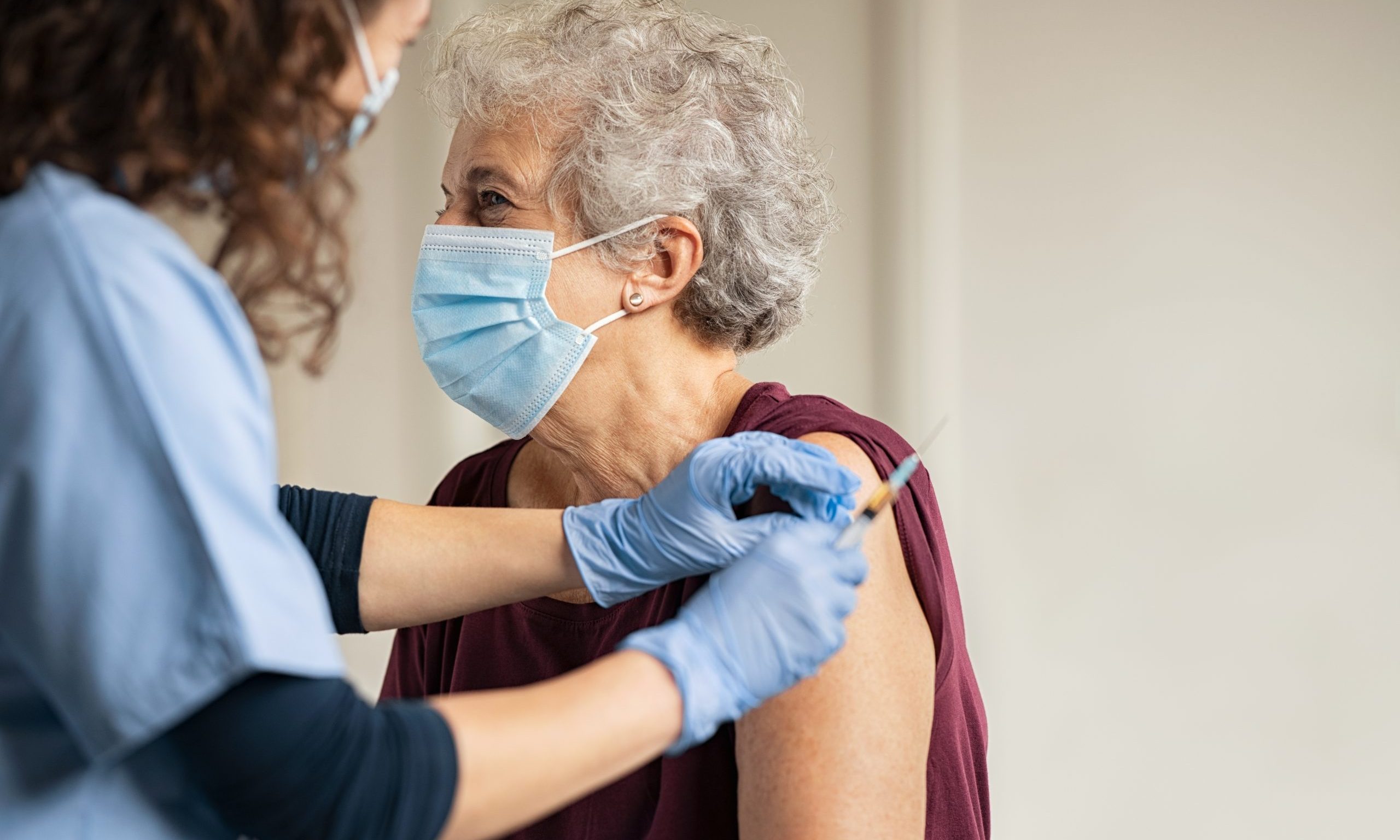 Multiple vaccines for COVID-19 are in clinical trials, and one has already applied for emergency use authorization, but how good will those vaccines be against a mutating coronavirus? A UAB doctor says they'll do just fine. 
Dr. Rachael Lee, UAB's hospital epidemiologist, told reporters earlier this week that there have been small genetic mutations in COVID-19. What researchers are seeing in the virus here is slightly different than what's seen in the virus in China, she said. 
"But luckily the way that these vaccines have been created, specifically the mRNA vaccines, is an area that is the same for all of these viruses," Lee said, referring to the new type of vaccine known as mRNA, which uses genetic material, rather than a weakened or inactive germ, to trigger an immune response. 
The U.S. Food And Drug Administration is to review the drug company Pfizer's vaccine on Dec. 10. Pfizer's vaccine is an mRNA vaccine, as is a vaccine produced by the drug maker Moderna, which is expected to also soon apply for emergency use approval. 
"I think that is incredibly good news, that even though we may see some slight mutations,  we should have a vaccine that should cover all of those different mutations," Lee said. 
Researchers at the University of North Carolina at Chapel Hill and the University of Wisconsin-Madison found in a recent study, published in the journal Science, that COVID-19 has mutated in ways that make it spread much more easily, but the mutation may also make it more susceptible to vaccines. 
In a separate study, researchers with the Commonwealth Scientific and Industrial Research Organisation found that while most vaccines were modeled after an earlier strain of COVID-19, they found no evidence that the vaccines wouldn't provide the same immunity response for the new, more dominant strain. 
"This brings the world one step closer to a safe and effective vaccine to protect people and save lives," said CSIRO chief executive Dr. Larry Marshall, according to Science Daily. 
While it may not be long before vaccines begin to be shipped to states, public health experts warn it will be some time before vaccines are available to the wider public. Scarce supplies at first will be allocated for those at greatest risk, including health care workers who are regularly exposed to coronavirus patients, and the elderly and ill. 
Alabama State Health Officer Dr. Scott Harris, speaking to APR last week, urged the public to continue wearing masks and practicing social distancing for many more months, as the department works to make the vaccines more widely available.
"Just because the first shots are rolling out doesn't mean it's time to stop doing everything we've been trying to get people to do for months. It's not going to be widely available for a little while," Harris said.