Roy Moore Returns Triumphantly
By Brandon Moseley
Alabama Political Reporter
Roy Moore, arguably Alabama's most famous living jurist, is back and back in a big way.  The 'Ten Commandments' Judge defeated incumbent Chief Justice Chuck Malone and presiding Mobile County Judge Charlie Graddick. With 97 percent of the votes tallied the Alabama Secretary of States website is reporting Moore 49.65 percent, Graddick with 26.08 and Malone 24.27
The former Chief Justice of the Alabama Supreme Court may have won the Republican Primary without a runoff despite being heavily outspent by his primary opponents but for now it is unclear.
"I'm very happy at what we thought was going to happen. The people support me. So many tried to disparage me," Moore said. "My opponents are very good men, qualified judges. I've never made any disparaging remarks."
Graddick and Malone said that the results are too close to call and both are vowing to make better showing if there is a runoff.
Just before leaving his election night headquarters in the small hours of Wednesday morning Moore told reporters, "Statistically, there is just no way we're going to have a runoff in this race." tWhen we talked to Chief Justice Moore prior to the election he said that he was the best person for the job of Chief Justice because he had the most experience.  "He (current Alabama Chief Justice Chuck Malone) has only handled the budget for six months.  I handled the budget of the court system for three years." "I had to make $13 million in cuts in the first year."  Chief Justice Moore said that he also handled large budgets when he was in the military.  As Chief Justice, Moore said that he drafted the bill to collect back fines and implemented the e-file system which has saved the court system time and money.  "I not only reduced the budget I found ways to bring in more money for the courts."
Judge Moore gained fame as a Judge in Etowah County who was sued by atheists and the ACLU over his Ten Commandments plaque on his court room wall.  Judge Moore defended his right to both decorate his court room as he saw appropriate and for his right to acknowledge God.  Judge Moore ran for Chief Justice of the Alabama Supreme Court in 2002 and won.  He then put a display of the Ten Commandments in the Alabama Supreme Court.  Again he was sued by atheists and the ACLU; but this time a federal court ordered Chief Justice Moore to remove the commandments from the State Supreme Court building.  In our earlier interview, Chief Justice Moore said that in his own case "the Lawfulness of the order was not decided upon." "You can not blame the federal government. I was removed by an unelected panel of state judges." Chief Justice Moore said the Federal court was wrong and all the other justices on Alabama's Supreme Court agreed that the federal court judge was wrong, but they thought they were bound to follow the federal court order anyway.
Former Chief Justice Moore rode to the polls today on horseback to vote (presumably for himself). Former Chief Justice Moore has run for Governor of Alabama twice, has been a prosecutor, an author, a cowboy, a kick boxer, led a platoon of MPs in Vietnam, and has even had a presidential exploratory committee once.
Chuck Malone was the presiding judge in Tuscaloosa County Judge until his good friend Robert Bentley was elected Governor.  The new Governor appointed Chuck Malone his Chief of Staff.  When Alabama Supreme Court Chief Justice Sue Bell Cobb (D) unexpectedly resigned for personal reasons, Governor Bentley appointed his good friend to finish Cobb's term as Chief Justice.
Presiding Mobile County Judge Charlie Graddick ran for Governor as a Democrat in 1986.  Then the Alabama Attorney General he won the Alabama Democratic Party Primary but had that victory taken away from him by a panel of judges who ruled that Republicans had crossed over to vote in the Democratic Party Runoff.
Roy Moore's opponent in the November 6th General Election will be Pelham attorney Harry Lyon.  Harry Lyon has run numerous campaigns over the last 30 years for offices including governor, Alabama Supreme Court Justice, and state auditor for both major parties.  He is perhaps best remembered for his gubernatorial campaign where he advocated the public lynching of illegal aliens.  Lyon said,   "It would only take five or 10 getting killed and broadcast on CNN for it to send a clear message to not set foot in Alabama."  "Anybody that breaks into my home is a threat to my life. I remember the Alamo."  Lyon also famously claimed to have been shot twice in disputes over women.
As of press time Moore has 50.5 percent of the vote followed by Graddick with 25.5 percent of the vote.  It is still possible that the final votes could change forcing the state to hold a Republican runoff election.
Governor announces auto supplier IAC plans Alabama expansion
IAC is committing $34.3 million in new capital investment to expand its new manufacturing facility located in Tuscaloosa County.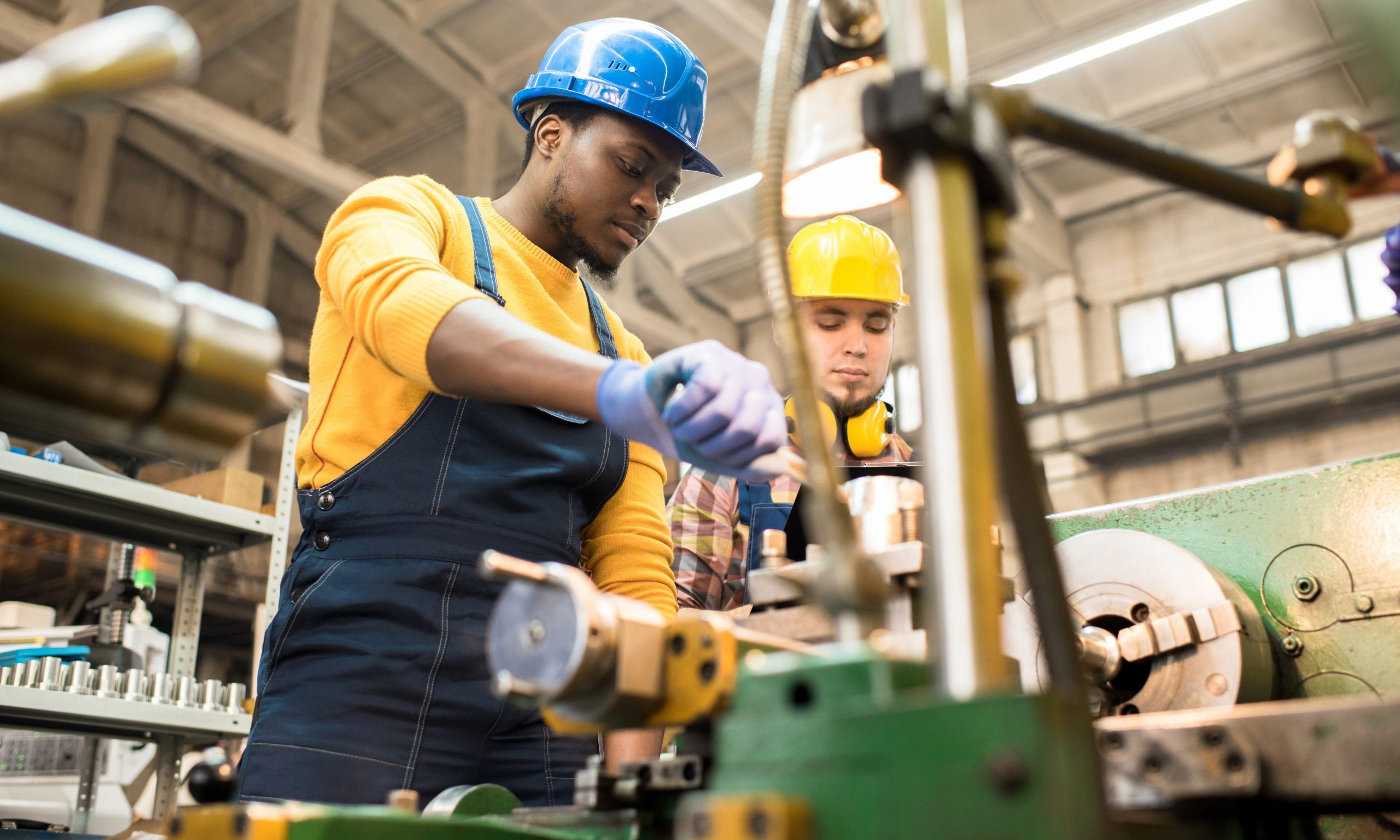 Gov. Kay Ivey announced Monday that International Automotive Components Group North America Inc. plans to invest over $55.9 million in expansion projects that will create 182 jobs at two Alabama facilities.
"International Automotive Components is a leading global auto supplier, and I am pleased that this world-class company is growing significantly in Alabama and creating good jobs in Cottondale and Anniston," Ivey said. "IAC's growth plans show that Alabama's dynamic auto industry continues to expand despite today's challenging environment."
Nick Skwiat is the executive vice president and president of IAC North America.
"Alabama was the logical choice due to its skilled workforce and proximity to the customer," Skwiat said. "We are excited to see the continued growth of the automotive industry in Alabama and we plan to grow right along with it. We thank the Governor and Secretary Canfield for their leadership in this sector."
IAC is committing $34.3 million in new capital investment to expand its new manufacturing facility located in Tuscaloosa County. This facility will produce door panels and overhead systems for original equipment manufacturers. That project will create 119 jobs at the production site in Cottondale.
IAC also plans to invest $21.6 million at its manufacturing facility located in the former Fort McClellan in Anniston. That East Alabama project will create another 63 jobs.
This project builds on a milestone 2014 expansion that doubled the size of the Calhoun County facility. There IAC manufactures automotive interior components and systems. Key components produced at the Anniston plant include door panels, trim systems and instrument panels for original equipment manufacturers.
IAC Group is a leading global supplier of innovative and sustainable instrument panels, consoles, door panels, overhead systems, bumper fascias and exterior ornamentation for original equipment manufacturers.
IAC is headquartered in Luxembourg and has more than 18,000 employees at 67 locations in 17 countries. The company operates manufacturing facilities in eight U.S. states.
"With operations around the globe, IAC is the kind of high-performance company that we want in Alabama's auto supply chain to help fuel sustainable growth," said Alabama Commerce Secretary Greg Canfield. "We look forward to working with IAC and facilitating its future growth in this strategic industrial sector."
Danielle Winningham is the executive director of the Tuscaloosa County Industrial Development Authority.
"International Automotive Components is a valued part of Tuscaloosa County's automotive sector," Winningham said. "We are grateful for IAC's investment in our community and the career opportunities available to our area workforce as a result of their investment."
"The City of Anniston is excited that IAC has made the decision to expand here. I have enjoyed working with the leadership at IAC, the Calhoun County EDC, and the state of Alabama to get this project finalized," said Anniston Mayor Jack Draper. "This is even further evidence that Anniston is indeed open for business."
Only Michigan has more automobile manufacturing jobs than the state of Alabama. Honda, Mercedes, Hyundai, Polaris, Toyota and soon Mazda all have major automobile assembly plants in the state of Alabama.