Senate Committee Heats Up
By Susan Britt
Alabama Political Reporter 
A bill drew fire from Senator Vivian Davis Figures (D-Mobile) in the Finance and Taxation, Education Committee on Wednesday. Senator Phil Williams (R-Rainbow City) was presenting House Bill 159 regarding tax incentive packages for retaining and drawing new manufacturing jobs to Alabama.
Williams had read the role of senators who had voted for this same bill last year and Figures name was included as a "yes" vote. 
Figures said that last year Williams had touted the bill to save Goodyear [in his district of Gadsden] and that is why she had voted for the bill.
When confronted Williams said, "I was extremely proud to stand up last year and say that one of my first pieces of sensitive legislation, that I was able to get bi-partisan support. That makes a huge difference to me. It's great when you can say you have passed a piece of legislation but it is greater when you can pass a piece of legislation that both sides of the isle said, 'We believe in that and we are going to sign with you.' And I don't mind reading the names over and over again because it meant a lot to me to have you and Senator Bedford and the other members of the Democratic Caucus to sign on with me.
"Now was I there just to save Goodyear? Absolutely not. Now did they have some imputis in my passion for the bill? Absolutely. One thousand, six hundred and fifty-six jobs are at the Goodyear plant in Alabama. Why would I not be willing to do something for that?"
Williams went on to say that this is far bigger than Goodyear but also that he will fight for his Goodyear plant and their employees as well as the $1.8 million impact that it brings to the state of Alabama. He said this bill has a much broader reach. He said that it will bring jobs to every senator's district in this state eventually.
Williams said that his motivation was not only for Goodyear and that anybody that votes for the bill this year would not be voting for "Goodyear and Phil."
He said, "I think what we are talking about hear is that it comes down substantively to jobs in Alabama."
Figures asked, "But my question is that you said it was the same exact bill. Now are you saying that the bill last year basically was focused on Goodyear, but this year this bill is focusing on all businesses?"
"No. Last year I did not say that the bill was only focused on Goodyear," said Williams.
"But that is how you sold it," replied Figures.
"No. I don't recall ever selling the bill," said Williams who also told Chairman Trip Pittman (R-Daphne) that he did not remember that being a part of the discussion.
Figures continued, "All I am trying to do is to get to the fact that you sold this bill as one thing but now you are trying to say that Democrats are in support of this same bill which is not the truth, Senator."
Chairman Pittman interrupted what was becoming a heated discussion saying, "I also was a signature last year and certainly the position in the process was late in the session. I think a lot of us that have been around understood that the bill's chances of becoming law at that late date was probably limited. I know that Senator Williams did express some concerns about the employer in his district. But certainly, this bill last year did address, and intended to address broader across the state. I want to applaud Senator Williams about the openness with which he is dealing with this bill this year.
"I would like to cease with the 'last year and the people that sponsored it because I will echo what Senator Sanders and Senator Figures said, that I know that I didn't study all of the details of the bill and the ramifications and the impact."
He continued saying that he thought that keeping this bill in simple terms of the Education Trust Fund and a jobs bill and the economic impacts. He said that the state unemployment is coming down and that they should look closer at giving job incentives "de facto" and of course "we would like for these jobs to come here with no incentives" then the state could get more revenue to operate of because "we don't want to increase taxes."
Chairman Pittman said that he thought that HB159 is a well thought out bill and that there are certainly consequences that no one will ever fully understand the cost and the benefits until down the road.
Chairman Pittman moved the public hearing on much to the objection of Figures and the request for chairman's recognition by Senator Brian Taylor (R-Prattville).
After Department of Commerce Director Greg Canfield spoke to the committee, Taylor asked to be recognized. He said, "What happened a few minutes ago was extremely inappropriate and I'll say why in a minute but Senator Williams and any other senator is entitled to read off a list of sponsors who have sponsored his legislation in the past. He is entitled to ask for and inquire as to what their concerns are with the bill this year….I commend whoever sponsored it last year, there was the acceptance of responsibility for that. I will recognize that I have sponsored and co-sponsored legislation that I have had questions about after the fact.
"What I saw go on here was one senator, I was going to say insinuate, but it was a direct allegation, Senator [Figures]  that Senator Williams deliberately misled you about a bill and made you believe that is was only of local application," he directed his remarks at Figures.
He continued, "Mr. Chairman, we are all capable of reading legislation. There was nothing in Senator Williams' bill last year that was of local application or was specific to Goodyear. I believe that Senator Williams said that it was important to him because of his Goodyear issue. But I think to insinuate that he deliberately misled about us on this bill is wrong and inappropriate."
Figures said, "How dare you try to admonish me. You are a senator just like me. You can say anything you want to say. Don't say what I shouldn't say. He called my name and I can at any time defend my name. Mr. Chairman, I will defend my name at any point."
Henry Mabry and other AEA members who are in strong opposition to this bill populated the front row of the audience in the meeting.
Alabama's hospitalized COVID-19 patients Sunday at highest number since Sept. 2.
It's a trend that has public health officials and hospital staff concerned that the state may be headed for another surge.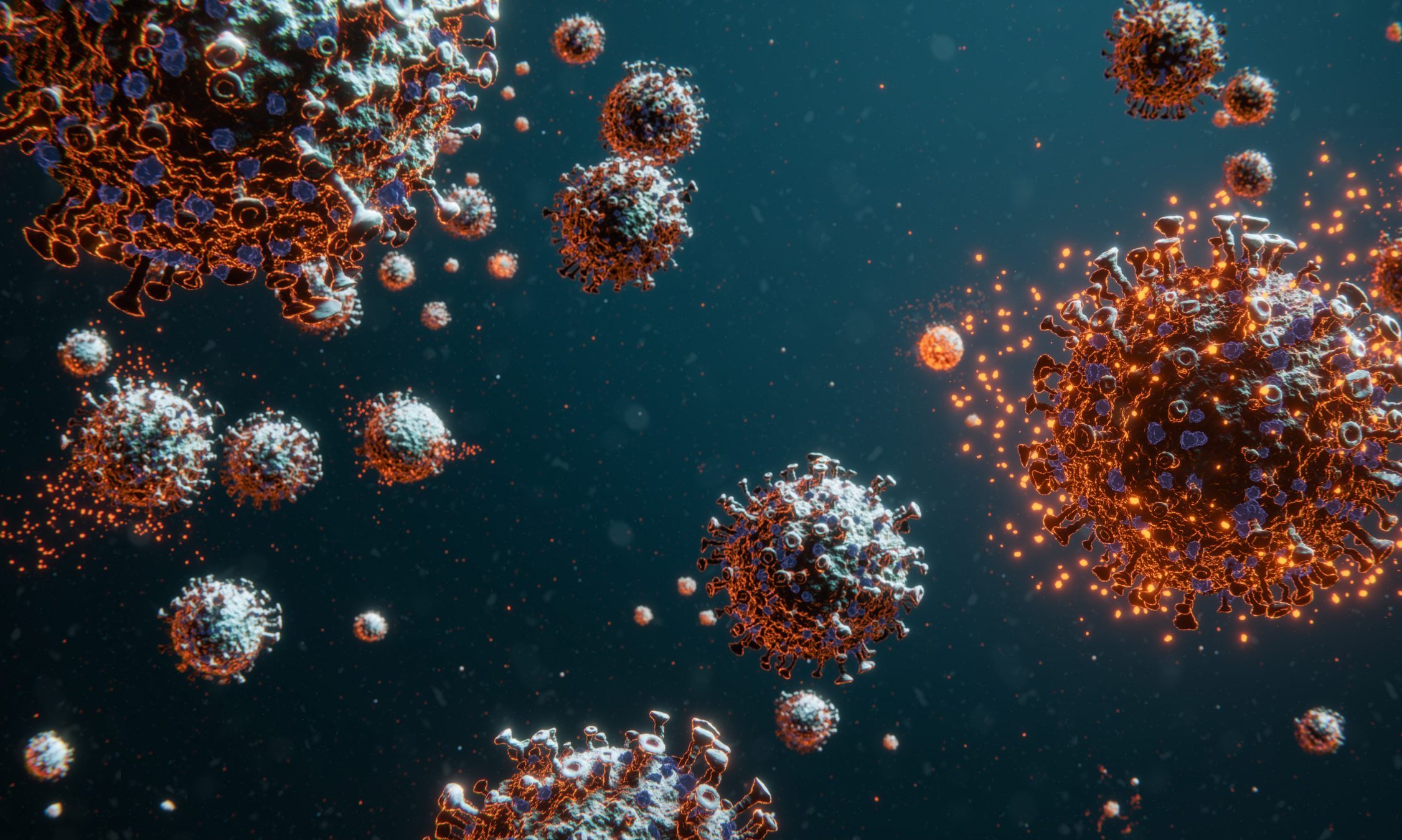 Alabama hospitals on Sunday were caring for 920 COVID-19 inpatients, the highest number of patients since Sept. 2 and a 23 percent increase from a month ago. 
It's a trend that has public health officials and hospital staff concerned that the state may be headed for another  surge just as the regular flu season begins to fill up hospital beds. 
Alabama state health officer Dr. Scott Harris by phone Friday called the rising new cases and hospitalizations "worrisome."
Alabama's seven-day average of daily hospitalized COVID-19 patients was 864 on Sunday, the highest it's been since Sept. 8. State hospitals saw a peak of COVID-19 inpatients on Aug. 6, when 1,613 patients were being cared for. 
The state added 1,079 new confirmed and probable cases on Sunday, and Alabama's 14-day average of new daily cases hit 1,358 Sunday, the highest it's been since Aug. 13. Two "data dumps" to the Alabama Department of Public Health of older confirmed cases Thursday and Friday elevated the daily counts on those days, but after weeks of daily cases hovering around 700 and 800, the state now regularly sees more than 1,000 cases a day. 
The older test results skew the state's percent positivity, but Alabama's 14-day average of percent positivity on Sunday was 20 percent. Just prior to the addition of those older cases, the 14-day average was 15 percent. Public health officials say it should be at or below five percent or cases are going undetected.
As cases continue to rise, the number of tests being performed statewide continue to decline, which is increasing Alabama's percent positivity rate. The 14-day average of daily tests was 6,619 on Sunday — a 5 percent decrease from two weeks ago. 
There have been 2,866 confirmed and probable COVID-19 deaths statewide. The state's 14-day average of daily confirmed deaths was 14 on Sunday, up from 12 two weeks ago. 
The United States on Saturday recorded its second highest day of new cases since the start of the pandemic, with 83,718 new cases, according to Johns Hopkins University. Saturday's peak was just 39 cases fewer than the country's all-time daily high, set on Friday. As of Sunday, 225,061 people have died from COVID-19 in the U.S.