BACHUS ISSUES STATEMENT ON SUPREME COURT HEARING ON OBAMACARE
By Brandon Moseley
Alabama Political Reporter
Congressman Spencer Bachus (R) from Vestavia issued a written statement after oral arguments concluded at the U.S. Supreme Court on the constitutionality of the Patient Protection and Affordable Care Act (better known as Obamacare).
Rep. Bachus said, "My view from inside the legislative process was always that Obamacare represented a vast overreach by the government and would do irreparable damage to America's health care system. At a cost now estimated at $2.6 trillion, Obamacare will cause millions of people to lose their current coverage and impose crushing costs on small businesses and job creators. Along with many colleagues, I submitted a legal brief to the court on the unconstitutionality of the government mandate to buy insurance that is the centerpiece of the law. As we await a ruling from the justices, I remain convinced that Congress could best serve the nation by repealing Obamacare and replacing it with common sense reforms to make health care more affordable and accessible without unnecessarily putting the federal government between patients and their doctors."
Congressman Bachus filed an amicus brief supporting the case of the 26 states (including Alabama) In that brief Bachus and the other filers of the Amicus Brief said, "The United States Court of Appeals for the Eleventh Circuit correctly ruled that the individual mandate is unconstitutional because it exceeds Congress's powers under Article I of the United States Constitution."  They also argued that the eleventh circuit Court of Appeals should have declared the whole act unconstitutional saying that the individual mandate could not be severed from the act and the rest of the act stand without it.
Congressman Bachus opposed and voted against Obamacare when it was before the Congress in March 2010.  Then the Democrats controlled the House of Representatives and Nancy Pelosi (D) from California was the Speaker of the House and strongly pushed for passage of the bill.
Then Congressman Bachus argued on the floor of the House:  "In our Declaration of Independence, our Forefathers declared that we are endowed by the Creator with certain inalienable rights.  The first is life.  Yet the bill that we are voting on today would permit the public funding of abortion in any number of programs to take an innocent life formed by our Creator within a matter of months, weeks, or even days.  The very first act by our government on this innocent and defenseless life would be to end it.  Our forefathers could not comprehend such an outrageous act."
Congressman Bachus has a perfect score on life issues from National Right To Life PAC and is endorsed by them in his bid to seek an 11th term in the United States Congress.  Retired U.S. Air Force Colonel Penny Huggins Bailey (D) from Leeds is challenging Rep. Bachus in November 6th.  The Sixth District includes all or parts of Jefferson, Blount, Shelby, Chilton, Coosa, and Bibb Counties.
To read Congressman Bachus's Statement in its entirety:
http://bachus.house.gov/index.php?option=com_content&task=view&id=1261
Governor declares state of emergency ahead of Tropical Storm Zeta
Zeta is currently a tropical storm over the Gulf of Mexico, but it is predicted to make landfall as a category one hurricane.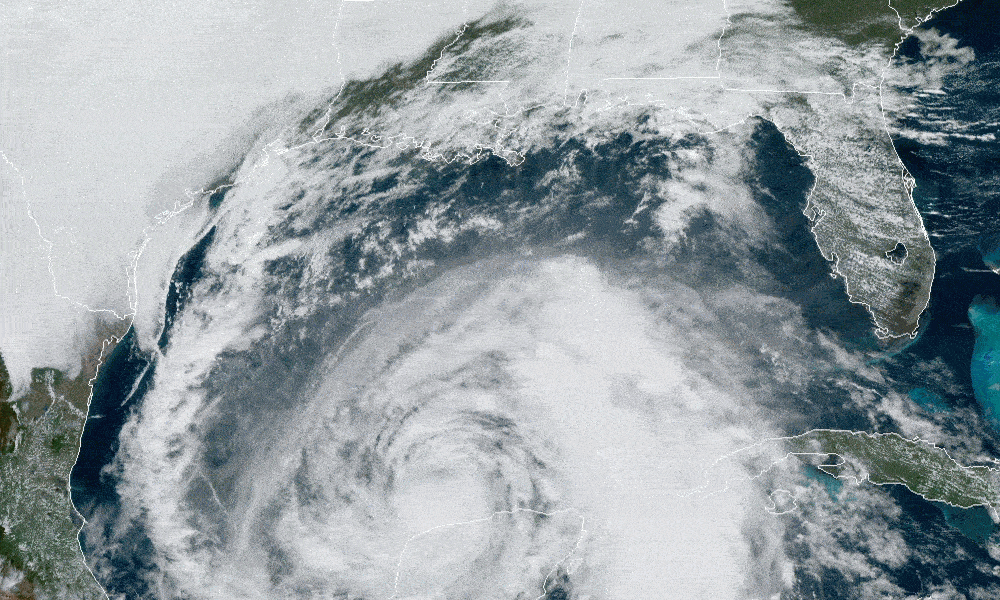 Alabama Gov. Kay Ivey on Tuesday issued a state of emergency as Tropical Storm Zeta approaches the Gulf Coast.
"Ahead of Tropical Storm Zeta's anticipated landfall Wednesday evening as a Category 1 hurricane, I am issuing a state of emergency effective today at 4:00 p.m.," Ivey said. "While this storm is not expected to have an impact as large as storms we've seen move through the Gulf earlier this year, we want to be in the best place possible to respond to anticipated rain, storm surge and mass power outage. I encourage everyone to remain weather aware and tuned in to their trusted news source as this storm could shift direction or change intensity. We continue to track the path of this storm and will stay in touch with the people of Alabama with any updates."
Zeta is currently a tropical storm over the Gulf of Mexico, but it is predicted to make landfall as a category one hurricane. The National Hurricane Center is predicting Zeta to make landfall in Mississippi on Wednesday and then proceed toward Alabama, but these storms can and do move.
A more easterly track could prove devastating to the Alabama Gulf Coast as was the case with Hurricane Sally, which shifted course in September, hitting Alabama, though Zeta is expected to be weaker than Sally at landfall.
The storm surge from the Mississippi-Alabama border to Dauphin Island is forecast to be 5 to 8 feet. Mobile Bay to the Alabama-Florida border is expected to have 3 to 5 feet of storm surge and from the border to Navarre, Florida, could experience 2 to 4 feet of storm surge.
Hurricane force winds are a possibility with this storm. Tropical force winds are expected to be an issue for Southern Mississippi and Alabama well inland. There is expected to be heavy rainfall across the state Wednesday night into Thursday morning.
The Baldwin County Emergency Management Agency announced that sandbags are available inside the county commission office at Robertsdale Central Annex (22251 Palmer Street) until 4:30 p.m. Tuesday and from 8 a.m. until 4:30 p.m. Wednesday or while they last.
Bring any help and shovels you will need. There is a limit of just 25 bags per person. Alabama's coastal counties are currently under a Tropical Storm Warning, a Storm Surge Warning for Mobile County and a High Rip Current and High Surf Warning.
Congressman Bradley Byrne said, "I just finished up briefings from Alabama EMA, FEMA, and the National Hurricane Center regarding #Zeta. We should not take this storm lightly and should start making preparations right away. After sundown Wednesday, I'd encourage everyone in Southwest Alabama to stay home and off the roads until sunrise Thursday. This storm will have impacts as far north as Montgomery, so those in Washington, Clarke, and Monroe counties will see tropical storm force winds and heavy rain. I'd encourage everyone to charge their phones and other necessary electronics. If you have an emergency during the storm, call 911 and do not try to drive."
Coastal Alabama is still in the process of recovering from Hurricane Sally which hit the state on Sept. 15.