BREAKING NEWS: Southern Poverty Law Center Reaches Resolution With Tuscaloosa County Schools That Same-Sex Couples May Attend Prom
Staff Report
Schools will Allow Students to Express Acceptance of LGBT Community
From the Offices of The Southern Poverty Law Center 
TUSCALOOSA, Ala. – The Southern Poverty Law Center (SPLC) announced today that Tuscaloosa County Schools will allow its lesbian, gay, bisexual, and transgender (LGBT) students to attend prom with same-sex dates. The school district also has recognized the right of students to wear clothing with slogans expressing acceptance of LGBT people.
The district's statement comes after the SPLC sent a letter to school officials in January on behalf of a Brookwood High School student who was forced to remove a sweatshirt with a slogan expressing acceptance of the LGBT community. An administrator also indicated that the student could not attend the prom with a same-sex date.
"We are happy that the school district has agreed to recognize and support the rights of its LGBT students," said SPLC attorney Sam Wolfe. "Gay and transgender students are entitled to attend prom with a date of their choice just like everyone else."
Elizabeth Garrett, a 10th-grader at Brookwood, wore a sweatshirt on Jan. 5 with the words "Warning, This Individual Infected With 'The Gay,' Proceed With Caution." She wore it to express her support for LGBT rights and to communicate, in a humorous way, that there is nothing wrong with gay people.
A school official demanded that Elizabeth remove her sweatshirt, claiming that it was "distracting." The administrator released Elizabeth to her class only after she placed it in her backpack. On a separate occasion during this school year, the administrator indicated that same-sex couples are not permitted to attend the school prom together.
"Prom is an occasion that most students look forward to," Elizabeth said.  "I'm happy that I'll get to go to prom for the first time.  Although, I'm not a confrontational person, it was important to stand up for who I am and to speak out for other students."
Statements supportive of LGBT people, as well as attending the prom with a same-sex date, are protected under the First and 14th Amendments of the U.S. Constitution. This is true even in communities that harbor anti-gay sentiment. LGBT students are increasingly living true to who they are and they deserve the respect and support of their schools.
"School officials should not be quick to ban speech expressing an opinion they simply dislike," Wolfe said. "Banning such speech is usually a bad answer and can subject a school system to expensive litigation."
The SPLC was alerted to Elizabeth's situation by the Alabama Safe Schools Coalition (ASSC). The SPLC is part of the coalition, which provides training and seeks to improve state and district school policies affecting Alabama's LGBT students.
The SPLC is dedicated to defending the rights of the LGBT community. The SPLC works to ensure a safe and respectful learning environment for all students – including LGBT students – through educational campaigns and legal action.
The Southern Poverty Law Center, based in Alabama with offices in Florida, Georgia, Louisiana and Mississippi, is a nonprofit civil rights organization dedicated to fighting hate and bigotry, and to seeking justice for the most vulnerable members of society. For more information, see www.splcenter.org.
Governor declares state of emergency ahead of Tropical Storm Zeta
Zeta is currently a tropical storm over the Gulf of Mexico, but it is predicted to make landfall as a category one hurricane.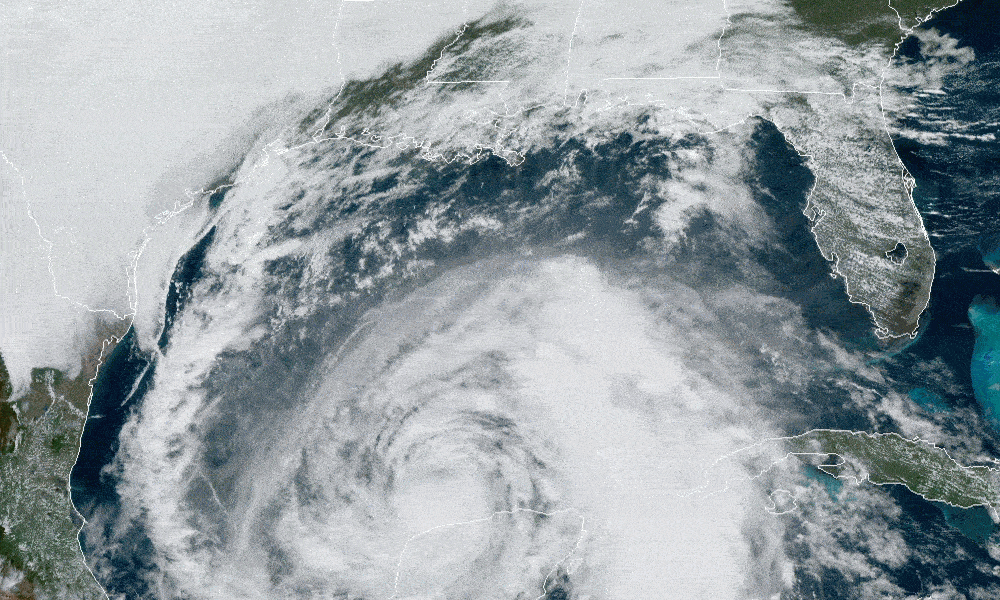 Alabama Gov. Kay Ivey on Tuesday issued a state of emergency as Tropical Storm Zeta approaches the Gulf Coast.
"Ahead of Tropical Storm Zeta's anticipated landfall Wednesday evening as a Category 1 hurricane, I am issuing a state of emergency effective today at 4:00 p.m.," Ivey said. "While this storm is not expected to have an impact as large as storms we've seen move through the Gulf earlier this year, we want to be in the best place possible to respond to anticipated rain, storm surge and mass power outage. I encourage everyone to remain weather aware and tuned in to their trusted news source as this storm could shift direction or change intensity. We continue to track the path of this storm and will stay in touch with the people of Alabama with any updates."
Zeta is currently a tropical storm over the Gulf of Mexico, but it is predicted to make landfall as a category one hurricane. The National Hurricane Center is predicting Zeta to make landfall in Mississippi on Wednesday and then proceed toward Alabama, but these storms can and do move.
A more easterly track could prove devastating to the Alabama Gulf Coast as was the case with Hurricane Sally, which shifted course in September, hitting Alabama, though Zeta is expected to be weaker than Sally at landfall.
The storm surge from the Mississippi-Alabama border to Dauphin Island is forecast to be 5 to 8 feet. Mobile Bay to the Alabama-Florida border is expected to have 3 to 5 feet of storm surge and from the border to Navarre, Florida, could experience 2 to 4 feet of storm surge.
Hurricane force winds are a possibility with this storm. Tropical force winds are expected to be an issue for Southern Mississippi and Alabama well inland. There is expected to be heavy rainfall across the state Wednesday night into Thursday morning.
The Baldwin County Emergency Management Agency announced that sandbags are available inside the county commission office at Robertsdale Central Annex (22251 Palmer Street) until 4:30 p.m. Tuesday and from 8 a.m. until 4:30 p.m. Wednesday or while they last.
Bring any help and shovels you will need. There is a limit of just 25 bags per person. Alabama's coastal counties are currently under a Tropical Storm Warning, a Storm Surge Warning for Mobile County and a High Rip Current and High Surf Warning.
Congressman Bradley Byrne said, "I just finished up briefings from Alabama EMA, FEMA, and the National Hurricane Center regarding #Zeta. We should not take this storm lightly and should start making preparations right away. After sundown Wednesday, I'd encourage everyone in Southwest Alabama to stay home and off the roads until sunrise Thursday. This storm will have impacts as far north as Montgomery, so those in Washington, Clarke, and Monroe counties will see tropical storm force winds and heavy rain. I'd encourage everyone to charge their phones and other necessary electronics. If you have an emergency during the storm, call 911 and do not try to drive."
Coastal Alabama is still in the process of recovering from Hurricane Sally which hit the state on Sept. 15.