Rep. Drake and Sen. Beason Support HB 306
By Brandon Moseley
Alabama Political Reporter
Alabama State Representative Dickie Drake (R) from Leeds says that he is still pushing for his bill to ban counties in Alabama from making non-sewer users pay a fee for the sewers they do not use.  In an 'Alabama Political Reporter' exclusive phone interview Rep. Dickie Drake said that he still intends to introduce his bill on the floor of the State House in the coming weeks.  Rep. Drake said that he asked to carry over the bill temporarily on March 14th when Democrats threatened to filibuster the bill.
The Alabama Political Reporter talked to Senator Scott Beason (R) from Gardendale about HB 306 and he says that he supports the bill to ban non-sewer user fees.  Senator Beason said that he wanted the Senate to pass the bill last year when it passed the House but it died in the Senate because the legislative session expired before the Senate could take up the bill.
The bill banning non-sewer user impact fees statewide was introduced and championed by Rep. Dickie Drake's brother, Rep. Owen Drake (R) also from Leeds.  Owen died from cancer over the summer and Dickie ran for the vacated seat in the subsequent special election and has since reintroduced his brother's legislation.
HB 306 would "prohibit any county from levying or collecting a fee or charge for sewer service on any person, entity, or property not directly connected to any sewer system owned or operated by the county."
Non-sewer user fees have been proposed by attorneys representing the powerful Wall-Street banks that hold the debt that Jefferson County defaulted on when the county stopped paying its debts rather than make deep cuts to its payroll and operations.
Jefferson County Commissioner George Bowman supports a non-user fee.  He recently told reporters: "Just from a fairness standpoint, everybody in the county that drinks the water and has benefited from the EPA mandate that we improve the system should share in the cost," Bowman said. "The challenge is to come up with a term that is palatable for people who are not on the sewer. Some people have said a 'clean water fee,' some folks have said a 'nonuser fee."
The Jefferson County Commission has ordered lawyers to draw up a rate study to determine how much money that a non-sewer user should pay in the proposed scheme to charge non-sewer users to maintain the sewer system they do not use.  Rep. Drake said that he has constituents in his district (and cited the Southern Trace and Rowan Springs neighborhoods as examples) who already pay a sewer bill for their neighborhood association owned corporately managed sewer system who would now also be billed the non-sewer user impact fee if the Jefferson County Commission proceeds with their controversial nonuser fee proposal.
55% of Jefferson County residents are on the Jefferson County sewer system, but 45% are not.  In a written statement, Rep. Drake said, "45% of Jefferson County residents who use a septic tank would be forced to pay into the county's sewer system.  Though proponents of the fee argue that "everyone benefits from the county's sewer system," the bottom line is that this is simply an additional tax.  In these tough economic times, it simply doesn't make sense for anyone to pay for a service that they do not use, and it is not right or fair to require them to do so."
Sen. Beason said that Jefferson County should cut their budget to match their current revenues.  Sen. Beason said he supports un-earmarking tax revenues for Cooper Green Hospital and the Jefferson County Health Department to help Jefferson County emerge from bankruptcy but he was opposed to charging the sewer impact fee and he was opposed to the permanent reintroduction of Jefferson County's unpopular outlawed Occupation Tax.
Sen. Beason says that Jefferson County spends more money per county resident than any other health department in the state by far.  Currently the Jefferson County Health Department is getting roughly $20 million and Cooper Green gets an estimated $40 million in taxpayer subsidies from the County.  Unfortunately Cooper Green can't balance its budget even with that and has asked the County to give them another $8 to $11 million this year including $3.5 million to pay past due bills.
Rep Drakes said in his written statement, "The County Commission has taken steps demonstrating a commitment to seeing this tax imposed, including hiring attorneys to direct studies on appropriate fee rates.  One County Commissioner was even quoted earlier this year saying that names for the tax are being tested so they can find a "term that is palatable".  Whether such a tax has a palatable name or not, it is still not fair to residents of the County."
HB 306 is being cosponsored in the House by Representatives McClendon, Nordgren, Mask, Shiver, Merrill, Treadaway, DeMarco, Williams (J), Farley, Gaston, McClurkin, Carns, and Weaver.
Vaccines should protect against mutated strains of coronavirus
Public health experts say it will be some time before vaccines are available to the wider public.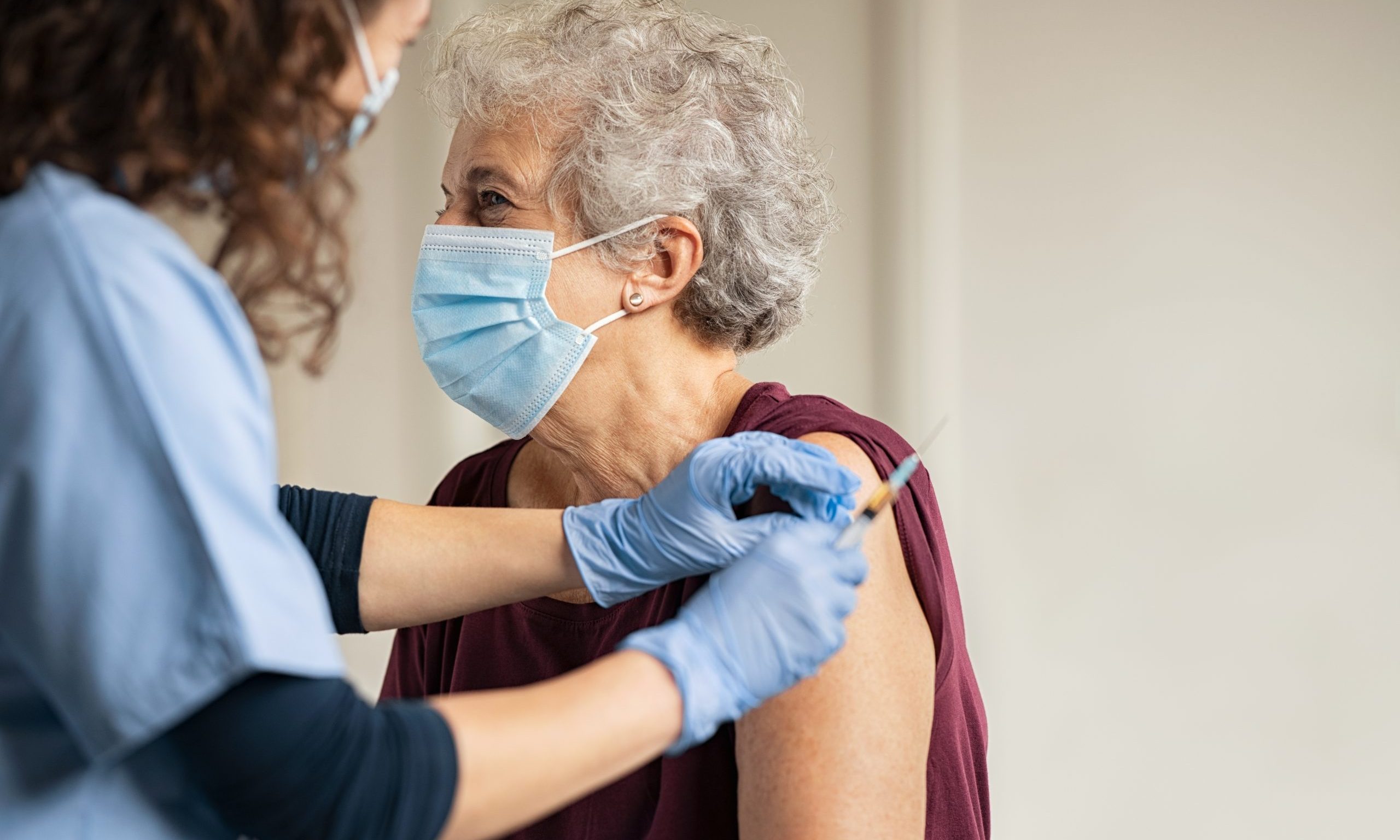 Multiple vaccines for COVID-19 are in clinical trials, and one has already applied for emergency use authorization, but how good will those vaccines be against a mutating coronavirus? A UAB doctor says they'll do just fine. 
Dr. Rachael Lee, UAB's hospital epidemiologist, told reporters earlier this week that there have been small genetic mutations in COVID-19. What researchers are seeing in the virus here is slightly different than what's seen in the virus in China, she said. 
"But luckily the way that these vaccines have been created, specifically the mRNA vaccines, is an area that is the same for all of these viruses," Lee said, referring to the new type of vaccine known as mRNA, which uses genetic material, rather than a weakened or inactive germ, to trigger an immune response. 
The U.S. Food And Drug Administration is to review the drug company Pfizer's vaccine on Dec. 10. Pfizer's vaccine is an mRNA vaccine, as is a vaccine produced by the drug maker Moderna, which is expected to also soon apply for emergency use approval. 
"I think that is incredibly good news, that even though we may see some slight mutations,  we should have a vaccine that should cover all of those different mutations," Lee said. 
Researchers at the University of North Carolina at Chapel Hill and the University of Wisconsin-Madison found in a recent study, published in the journal Science, that COVID-19 has mutated in ways that make it spread much more easily, but the mutation may also make it more susceptible to vaccines. 
In a separate study, researchers with the Commonwealth Scientific and Industrial Research Organisation found that while most vaccines were modeled after an earlier strain of COVID-19, they found no evidence that the vaccines wouldn't provide the same immunity response for the new, more dominant strain. 
"This brings the world one step closer to a safe and effective vaccine to protect people and save lives," said CSIRO chief executive Dr. Larry Marshall, according to Science Daily. 
While it may not be long before vaccines begin to be shipped to states, public health experts warn it will be some time before vaccines are available to the wider public. Scarce supplies at first will be allocated for those at greatest risk, including health care workers who are regularly exposed to coronavirus patients, and the elderly and ill. 
Alabama State Health Officer Dr. Scott Harris, speaking to APR last week, urged the public to continue wearing masks and practicing social distancing for many more months, as the department works to make the vaccines more widely available.
"Just because the first shots are rolling out doesn't mean it's time to stop doing everything we've been trying to get people to do for months. It's not going to be widely available for a little while," Harris said.