Immigration Bill Opponents Not Satisfied by HB 658
By Brandon Moseley
Alabama Political Reporter
Opponents of Alabama's anti-illegal immigration bill (HB 56) say that they are not satisfied with efforts by the bill's sponsors, Alabama State Senator Scott Beason (R) from Gardendale and Alabama State Representative Micky Hammon (R) form Decatur, to modify HB and clarify HB 56 by passage of HB 658.   The Alabama Coalition for Immigrant Justice issued a written statement today following their group's conference call on how to respond to HB 658.  Their group's position is that they support the repeal of HB 56 and oppose tweaking it with HB 658.
Benard Simelton said, "HB56 cannot be fixed by drafting another mean spirited bill. HB 658 was supposedly designed to mitigate the damage HB 56 has caused, and to get the Justice Department to drop some of their opposition. We still believe this new bill will continue to lead to racial profiling. Any time you give law enforcement additional reasons to search and ask questions of individuals in a vehicle, that will lead to racial profiling. The only way to fix HB 56 is to repeal it and all its brothers, sisters, and cousins lurking out there that look like it."  Benard Simelton is the President of the NAACP Alabama State Conference.
Justin Cox said, "The 'fixes' proposed by Alabama's legislature are inadequate and would actually make the current law even more punitive in several respects."  "Alabama's legislators should learn from their mistake and repeal this hateful law, which has led to racial profiling and has sent the state back in time when it comes to civil rights."  Justin Cox is the staff attorney with the ACLU Immigrants' Rights Project.
Zayne Smith, the Coordinator of the One Family, One Alabama campaign of the Alabama Coalition for Immigrant Justice said HB56 "has caused irreparable civil rights violations," since it went into effect in September 2011.  "The law, which is widely considered the most draconian of all legislation inspired by Arizona's SB 1070, originally would have chilled access to school and criminalized daily interactions with undocumented immigrants. The most recently proposed tweaks to HB56 would go beyond current legislation by targeting people who associate with undocumented immigrants. "
Isabel Rubio, the Executive Director of the Hispanic Interest Coalition of Alabama added, "HB56 gives license to support rogue behavior. We ask for your help in spreading the word.  Tweaking HB56 does not help."
Zayne Smith wrote, "While we are pleased that the legislature is taking seriously the desperate need to revisit HB56, the only true way to remove the stain on Alabama is through repealing this discriminatory and destructive law."  "You can't 'tweak' your way out of the mess HB56 has caused the state. Meanwhile, other states, including Kansas – home state of the author of HB 56 – have rejected anti-immigrant bills to avoid the type of disastrous impact HB 56 has unleashed on Alabama."
The Hammon-Beason Alabama Taxpayer and Citizen Protection Act was passed last year by the Alabama Legislature to help federal authorities enforce federal immigration laws.  The bill was an attempt to encourage people who are living in Alabama illegally to self deport themselves somewhere else.  The bill was immediately attacked by the Barack H. Obama administration and immigrant rights groups on the grounds that the bill was both too punitive and that Alabama was attempting to usurp federal immigration powers.  Arizona's anti-illegal immigration bill will be argued before the United States Supreme Court later this month.  The high court's ruling on that law will likely affect how the federal court deal with HB 56.  Opponents of HB 56 are asking the state to repeal the law.  HB 658 is an attempt to tweak the law.  There are an estimated eleven million persons illegally residing inside the borders of the United States.
Governor declares state of emergency ahead of Tropical Storm Zeta
Zeta is currently a tropical storm over the Gulf of Mexico, but it is predicted to make landfall as a category one hurricane.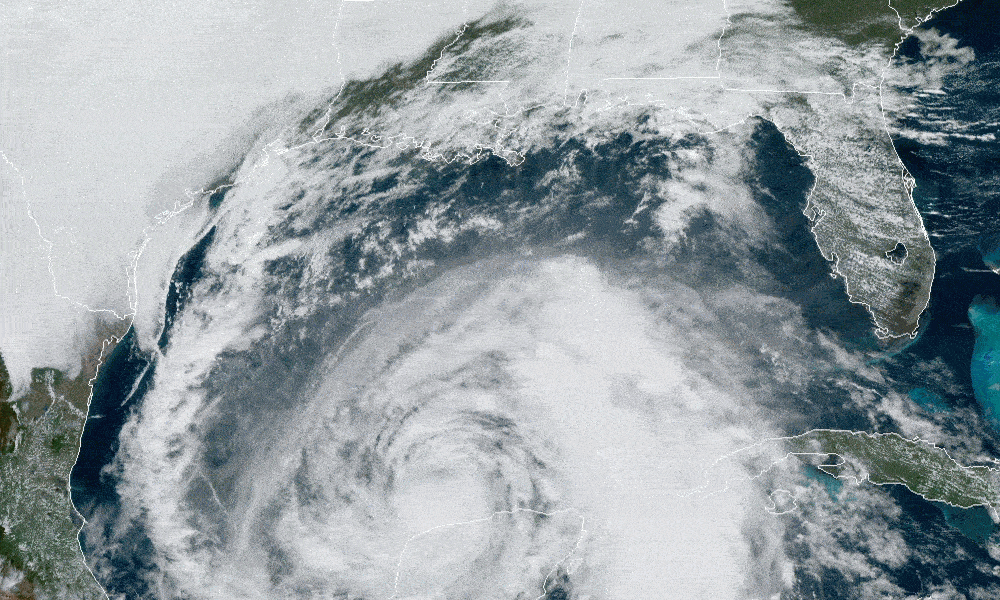 Alabama Gov. Kay Ivey on Tuesday issued a state of emergency as Tropical Storm Zeta approaches the Gulf Coast.
"Ahead of Tropical Storm Zeta's anticipated landfall Wednesday evening as a Category 1 hurricane, I am issuing a state of emergency effective today at 4:00 p.m.," Ivey said. "While this storm is not expected to have an impact as large as storms we've seen move through the Gulf earlier this year, we want to be in the best place possible to respond to anticipated rain, storm surge and mass power outage. I encourage everyone to remain weather aware and tuned in to their trusted news source as this storm could shift direction or change intensity. We continue to track the path of this storm and will stay in touch with the people of Alabama with any updates."
Zeta is currently a tropical storm over the Gulf of Mexico, but it is predicted to make landfall as a category one hurricane. The National Hurricane Center is predicting Zeta to make landfall in Mississippi on Wednesday and then proceed toward Alabama, but these storms can and do move.
A more easterly track could prove devastating to the Alabama Gulf Coast as was the case with Hurricane Sally, which shifted course in September, hitting Alabama, though Zeta is expected to be weaker than Sally at landfall.
The storm surge from the Mississippi-Alabama border to Dauphin Island is forecast to be 5 to 8 feet. Mobile Bay to the Alabama-Florida border is expected to have 3 to 5 feet of storm surge and from the border to Navarre, Florida, could experience 2 to 4 feet of storm surge.
Hurricane force winds are a possibility with this storm. Tropical force winds are expected to be an issue for Southern Mississippi and Alabama well inland. There is expected to be heavy rainfall across the state Wednesday night into Thursday morning.
The Baldwin County Emergency Management Agency announced that sandbags are available inside the county commission office at Robertsdale Central Annex (22251 Palmer Street) until 4:30 p.m. Tuesday and from 8 a.m. until 4:30 p.m. Wednesday or while they last.
Bring any help and shovels you will need. There is a limit of just 25 bags per person. Alabama's coastal counties are currently under a Tropical Storm Warning, a Storm Surge Warning for Mobile County and a High Rip Current and High Surf Warning.
Congressman Bradley Byrne said, "I just finished up briefings from Alabama EMA, FEMA, and the National Hurricane Center regarding #Zeta. We should not take this storm lightly and should start making preparations right away. After sundown Wednesday, I'd encourage everyone in Southwest Alabama to stay home and off the roads until sunrise Thursday. This storm will have impacts as far north as Montgomery, so those in Washington, Clarke, and Monroe counties will see tropical storm force winds and heavy rain. I'd encourage everyone to charge their phones and other necessary electronics. If you have an emergency during the storm, call 911 and do not try to drive."
Coastal Alabama is still in the process of recovering from Hurricane Sally which hit the state on Sept. 15.