Obama's FDA Puts New Demands on America's Farmers and Ranchers
By Brandon Moseley
Alabama Political Reporter
Wednesday President Barack H. Obama's Food and Drug Administration (FDA) announced that they want meat and poultry producers to stop giving antibiotics to their animals to make them grow faster.
The FDA's deputy commissioner for foods, Michael Taylor said, "This is a sea change. We're finally ready to put this issue behind us." The FDA will give companies three months to declare their intentions "so we know who's going along with us on this and who isn't," and then will begin a 90-day comment period, Taylor says. After that, companies will have three years to implement the changes. If some companies don't go along, he says, the FDA will "look toward other regulatory options."
The FDA is asking that the animal pharmaceutical industry require that producers have access to their products only with a veterinarian's prescription.  They are also asking that veterinarians not prescribe any antibiotics to promote growth or improve feed efficiency and they are asking that farmers, ranchers, and feedlots voluntarily stop using antibiotics in the feed and water of food animals for production purposes.
'The Alabama Political Reporter' talked with Dr. Billy Powell, Executive Vice President for the Alabama Cattlemen's Association (ACA).  Powell said that the changes do not directly impact Alabama's cattle farms and ranches because cattle producers have a strong track record of working with veterinarians in the prudent and appropriate use of antibiotics and other herd health tools. Through multiple industry-led initiatives, including the Beef Quality Assurance Program and the Producer Guidelines for Judicious Use of Antimicrobials, cattle farmers and ranchers work hand-in-hand with veterinarians to select and use antibiotics carefully and only when needed.  Dr. Powell said that this relationship between cattle farmers and veterinarians is key to the further production of safe, wholesome beef that is continuously raised by family farms in the United States to feed a growing world population.  Powell said that the (ACA) is pleased that FDA has resisted unscientific calls to completely ban the use of antibiotics and antimicrobials in cattle and other livestock species because this issue remains a multifaceted, extremely complex issue that cannot be adequately addressed solely by focusing on the use of antibiotics in animal agriculture.   Powell says that the ACA supports using animal's pharmaceuticals to treat illnesses and maintain the health of livestock as part of humane treatment of farm animals and is just another way that cattle farmers are committed to raising healthy livestock.
FDA Commissioner Margaret A. Hamburg said, "It is critical that we take action to protect public health.  The new strategy will ensure farmers and veterinarians can care for animals while ensuring the medicines people need remain safe and effective. We are also reaching out to animal producers who operate on a smaller scale or in remote locations to help ensure the drugs they need to protect the health of their animals are still available."
In the 1960s, researchers discovered that including low levels of antibiotics in the feed of food animals could improve the average daily weight gains (ADG) and decrease the amount of feed necessary for the animal to gain a pound of gain, feed efficiency (FE).  Since the 1970s, some physicians have blamed the increasing number of antibiotic resistant strains of pathogens in human health on the use of antibiotics in animal agriculture.  Since then the FDA has prevented some new classes of antibiotics from being used in food animals for this reason and has increased mandatory withdrawals times before an animal treated with antibiotics can be harvested for food.  Critics of this scientific theory argue that properly cooked meat should not expose consumers to any bacteria or pathogens, whether they are antibiotic resistant or not and that over-prescription of antibiotics in human medicine is a much more likely cause of antibiotic resistance in humans than anything given to an animal weeks or months before it was slaughtered.
Opinion | Teachers are scared and frustrated about starting school. Many aren't coming back
Teachers are scared to death. And the biggest reason they're scared to death is because they haven't seen any sort of real, aggressive plan from anyone.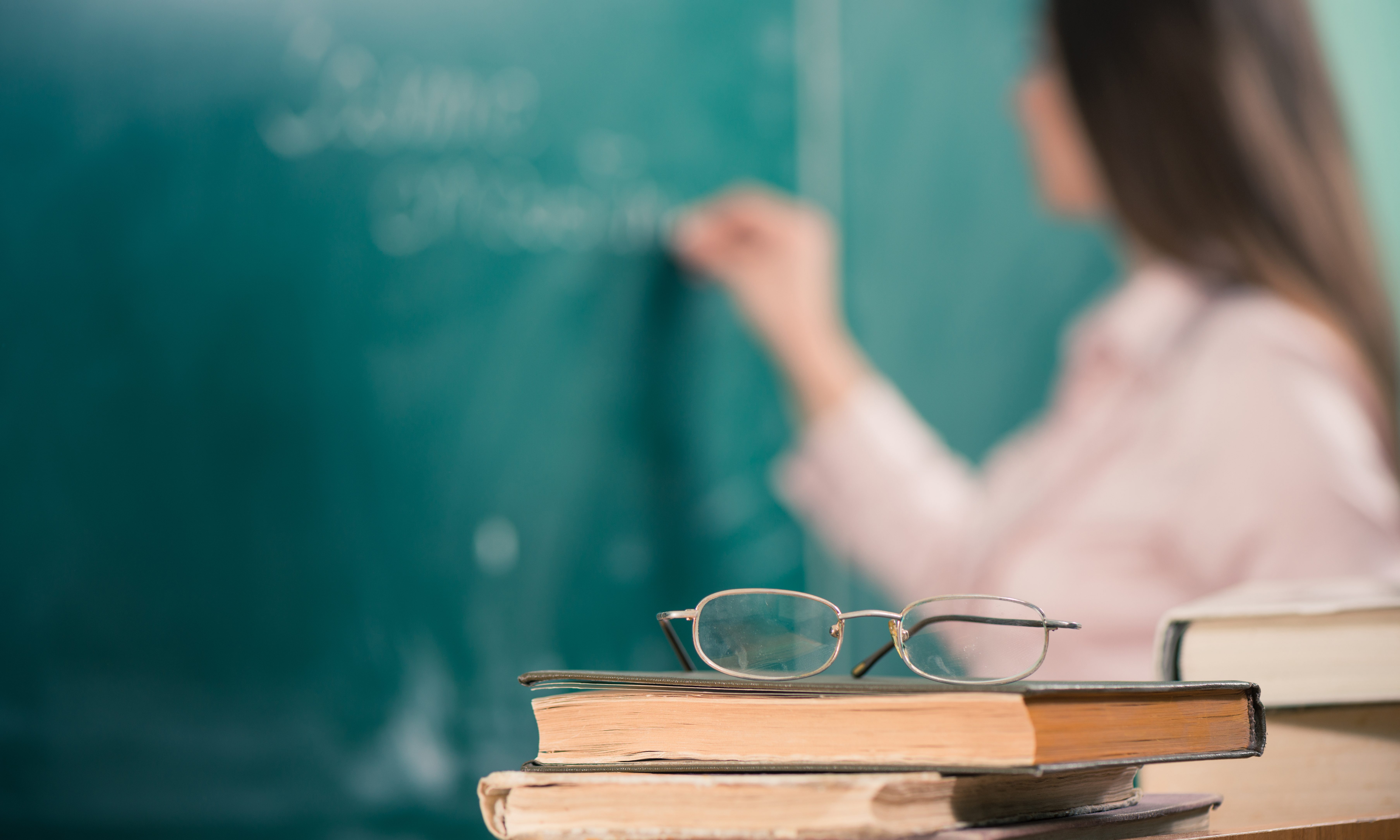 Terrified. Confused. Frustrated. Those are the terms teachers — both fulltime and substitute teachers — from across Alabama used to describe how they feel about schools reopening in about a month in this state. 
Over the course of the last week, I have spoken to dozens of teachers, principals, administrators and employees from school systems around the state. On Sunday, I used social media to solicit more comments, asking teachers and school employees if they have been provided specifics about the upcoming school year and how they're expected to handle students and staff testing positive for COVID-19. 
Their answers were eye-opening and infuriating. 
Because it was obvious that the federal Department of Education — at the urging of the White House — and the Alabama State Department of Education — at the urging of the feds — are seemingly willing to march thousands of students, teachers and staff into school buildings and tightly-packed rooms in the middle of a pandemic without a plan to protect any of them. 
Not even a little bit. 
Among the shocking pieces of information provided by teachers and employees, these stood out: 
There is no plan to screen students, teachers or staff prior to school starting. 

There is no statewide plan for quarantining students, teachers or staff should someone at a school test positive. 

There will be no requirement that students wear masks. 

There is no statewide plan to contact trace any positive student, teacher or staff member. 

Teachers don't know if they'll be required to quarantine if they come in contact with a coronavirus-positive student or employee, and they don't know if a quarantine will eat into their leave days. 

No one knows if there will be mandatory testing of students if another student in class tests positive, or who will pay for such tests. 

There is currently no plan in place to address the very obvious teacher shortage that is about to strike Alabama schools. 
Among all of those problems — and all of the unknowns that will go into them — a teacher shortage is probably the most certain, and possibly even the most important. 
Because Alabama had a big problem with getting enough teachers to fill its classrooms prior to the current pandemic. Now, as we near a ridiculously-early start date, and teachers across the state begin to realize that there simply is no plan in place to protect them, hundreds are weighing their options. 
And the mass exodus could be staggering. 
Which, honestly, shouldn't be surprising. Even if there were a great plan in place, most teachers over the age of 60 would be on the fence about working during this pandemic. In Alabama, that's a decent percentage of the state's total number of teachers and a big percentage of substitute teachers. 
Now, add to that list all of the teachers who are at-risk or have underlying conditions that put them at greater risk should they contract COVID-19. 
Then add all of the teachers who can afford to either not work or who have other employment options. 
Now, add in ALSDE's complete and utter joke of a "roadmap" for reopening — which only served to scare the living hell out of most school employees — and you've got a serious mess. 
"I know for a fact that eight of my teachers are probably not coming back and it could be as high as 12," a principal of a school in Montgomery told me. "There aren't people to fill those spots and we'll be fighting with every other school in this city and surrounding area for substitutes."
That same story is playing out all over the state. 
Because teachers are scared to death. And the biggest reason they're scared to death is because they haven't seen any sort of real, aggressive plan from anyone. 
Instead, the instructions appear to be: Do all of the things you were doing before, and then add in socially distancing your students, monitoring them for COVID symptoms and trying not to become sick yourself. Oh, and also maybe help with checking kids' temps and quarantining them, since 300 or so of our state's schools don't have nurses. 
Would you go back to work in that environment if you had any other choice? 
There is, however, a glimmer of hope. But only a glimmer. 
Gov. Kay Ivey has apparently taken a liking to the Safely Opening Schools (SOS) plan that I talked about a couple of weeks ago. That's the plan from the school nurses association, which is backed by a bipartisan group of lawmakers, that would use CARES Act funds to put a nurse in every school and also build a stand-alone first aid/quarantine area for every school. It would also provide on-site testing and equipment to check the temps of students at a variety of different points. 
Ivey has invited several lawmakers to speak about the plan to the state Board of Education during Tuesday's work session. 
APR has also learned that the SOS plan is one of several being considered by the White House to be part of its recommendations to schools across the country. 
That plan isn't perfect, and it doesn't address all of the problems that teachers, students and staff will face every day. But it does take some burdens off teachers, and could help prevent flare-ups and outright hot spots. 
And maybe, just maybe, it'll ease some of the very real, very understandable fears.