Mo Brooks' Statement on North Korean Missile Launch
By Brandon Moseley
Alabama Political Reporter
Rep. Mo Brooks (R) from Huntsville released a statement about North Korea's launch of a ballistic missile in violation of its agreement with the United States and United Nations resolutions.
Rep. Brooks said, "North Korea has repeatedly demonstrated that it does not honor its agreements, and this recent launch is in direct violation of its agreement with the United States and of United Nations resolutions. "
On Friday, North Korea launched a large three state rocket ostensibly to launch a communications satellite into orbit.  The rest of the world accused Pyongyang of conducting an intercontinental ballistic missile test.  Japanese government officials said that the three-stage rocket appeared to fly for more than a minute after it was launched at 7:40 a.m., then broke up at an altitude of 400,000 feet and fell in several pieces into international waters into the sea.  The Pentagon released a statement that the first stage of the rocket fell into the sea about 103 miles west of Seoul, and the remaining stages "were assessed to have failed and no debris fell on land."
The Obama administration had just weeks ago completed an agreement with the North to provide food aid in return for Pyongyang's agreement to suspend uranium enrichment and end test launchings of long-range missiles. The administration had said that the deal was promising and would allow nuclear monitors back into the country after years when the nuclear program has gone unchecked.
Rep Brooks said that North Korea's missile development program is why America needs a missile defense system.  "North Korea's determination to possess, test, and launch nuclear weapons clearly demonstrates why a strong American missile defense is more imperative now than ever. The United States must continue to build our missile defense capabilities and ensure that rogue nation states do not threaten our homeland."
Congressman Mo Brooks is a member of the House Armed Services Committee and serves on the Subcommittees on Strategic Forces, and Oversight and Investigations.
North Korea's state-run news media announced that the satellite the rocket had been carrying "failed to enter its preset orbit." Scientists and technicians were "looking into the cause of the failure."  The North Korean leadership had trumpeted the event as a showcase of patriotic pride meant to exalt the 100th anniversary of the birthday of the country's founder, Kim Il-sung, grandfather of the new leader, Kim Jung-un. The announcement was the first time that North had publicly acknowledged a long-range missile or satellite failure.
Following the launch, the United States condemned it as a belligerent act that endangered regional stability and announced that the food aid they had planned to send to North Korea to help feed its malnourished population would be suspended.
White House Press Secretary Jay Carney said, "North Korea is only further isolating itself by engaging in provocative acts, and is wasting its money on weapons and propaganda displays while the North Korean people go hungry." The United States "remains vigilant in the face of North Korean provocations and is fully committed to the security of our allies in the region."
According to satellite photographs, North Korea is making preparations for the country's third nuclear weapons test.   North Korea has detonated plutonium bombs in 2006 and 2009.  Some analysts speculate that this third test could be designed to show off a new weapon made from highly enriched uranium, the newest fuel the North is experimenting with.
Following announcement that the U.S. had canceled food assistance, Kim Jong Un, who took power in December following the death of his father Kim Jong Il, made his first public speech on April 15th.  Un said that the world can't threaten or blackmail North Korea's "undefeated" 1.2 million-strong military.  North Korea broke off an agreement to halt testing of nuclear devices and long-range missiles.  The official Korean Central News Agency announced that North Korea was now free to take "necessary retaliatory measures."  "The U.S. will be held wholly accountable for all the ensuing consequences."
Congressman Mo Brooks represents the 5th Congressional District of Alabama.  Rep. Brooks is seeking his second term in the United States Congress.
Governor declares state of emergency ahead of Tropical Storm Zeta
Zeta is currently a tropical storm over the Gulf of Mexico, but it is predicted to make landfall as a category one hurricane.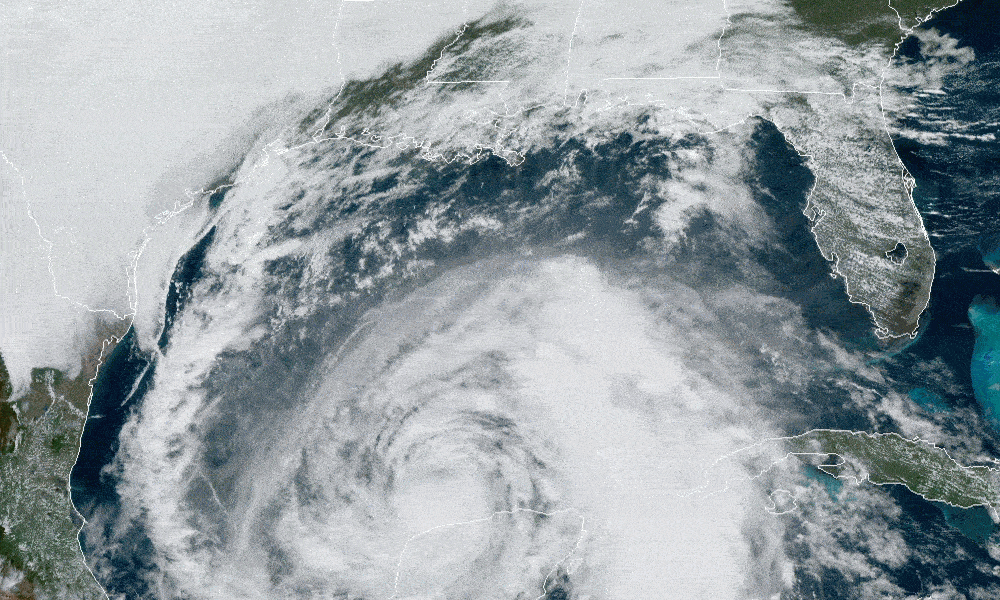 Alabama Gov. Kay Ivey on Tuesday issued a state of emergency as Tropical Storm Zeta approaches the Gulf Coast.
"Ahead of Tropical Storm Zeta's anticipated landfall Wednesday evening as a Category 1 hurricane, I am issuing a state of emergency effective today at 4:00 p.m.," Ivey said. "While this storm is not expected to have an impact as large as storms we've seen move through the Gulf earlier this year, we want to be in the best place possible to respond to anticipated rain, storm surge and mass power outage. I encourage everyone to remain weather aware and tuned in to their trusted news source as this storm could shift direction or change intensity. We continue to track the path of this storm and will stay in touch with the people of Alabama with any updates."
Zeta is currently a tropical storm over the Gulf of Mexico, but it is predicted to make landfall as a category one hurricane. The National Hurricane Center is predicting Zeta to make landfall in Mississippi on Wednesday and then proceed toward Alabama, but these storms can and do move.
A more easterly track could prove devastating to the Alabama Gulf Coast as was the case with Hurricane Sally, which shifted course in September, hitting Alabama, though Zeta is expected to be weaker than Sally at landfall.
The storm surge from the Mississippi-Alabama border to Dauphin Island is forecast to be 5 to 8 feet. Mobile Bay to the Alabama-Florida border is expected to have 3 to 5 feet of storm surge and from the border to Navarre, Florida, could experience 2 to 4 feet of storm surge.
Hurricane force winds are a possibility with this storm. Tropical force winds are expected to be an issue for Southern Mississippi and Alabama well inland. There is expected to be heavy rainfall across the state Wednesday night into Thursday morning.
The Baldwin County Emergency Management Agency announced that sandbags are available inside the county commission office at Robertsdale Central Annex (22251 Palmer Street) until 4:30 p.m. Tuesday and from 8 a.m. until 4:30 p.m. Wednesday or while they last.
Bring any help and shovels you will need. There is a limit of just 25 bags per person. Alabama's coastal counties are currently under a Tropical Storm Warning, a Storm Surge Warning for Mobile County and a High Rip Current and High Surf Warning.
Congressman Bradley Byrne said, "I just finished up briefings from Alabama EMA, FEMA, and the National Hurricane Center regarding #Zeta. We should not take this storm lightly and should start making preparations right away. After sundown Wednesday, I'd encourage everyone in Southwest Alabama to stay home and off the roads until sunrise Thursday. This storm will have impacts as far north as Montgomery, so those in Washington, Clarke, and Monroe counties will see tropical storm force winds and heavy rain. I'd encourage everyone to charge their phones and other necessary electronics. If you have an emergency during the storm, call 911 and do not try to drive."
Coastal Alabama is still in the process of recovering from Hurricane Sally which hit the state on Sept. 15.