Alabama Whooping Cranes Are Migrating To Wisconsin
By Brandon Moseley
Alabama Political Reporter
The U.S. Fish and Wildlife Service (USFWS) has issued a press release to announce that the nine whooping cranes that wintered in the Wheeler National Wildlife Refuge (NWR) in Decatur, Alabama left to go on their Spring Migration on April 12th.  The nine cranes are flying unassisted this time and were last reported in Wayne County, Illinois.  The nine Alabama cranes are expected to spend the summer in Wisconsin.
The nine were part of the "Class of 2011" Whooping Cranes that were following a person in a whooping crane costume flying an ultra-light from Wisconsin to Florida.  Unfortunately their journey was interrupted in Alabama because of new FAA regulations preventing an ultra-light to be used for commercial purposes.  By the time all the conflicting federal agencies figured out how to properly file the paperwork to allow the cranes to continue their journey the nine young cranes decided they would rather spend the winter in Alabama…….thus restoring the whooping cranes in Alabama.  A tenth whooping crane who started the ultra-light flight migration with the nine; but left has already returned to Wisconsin.
The Whooping Crane Eastern Partnership (WCEP) is an international coalition of public and private groups that is reintroducing the whooping cranes to eastern North America.
Cathy Stepp is the Director of The Wisconsin Department of Natural Resources (DNR). She says that the agency "is excited about the news of the return of last year's chicks back to Wisconsin. We will continue to follow their progress closely and hope that the birds eventually return to their release grounds in east-central Wisconsin."  "As part of these efforts, the Wisconsin DNR is also looking forward to the second year of releases at White River Marsh State Wildlife Area and Horicon NWR."
Another eight juvenile Whooping cranes were released directly with adult Whooping cranes in Wisconsin in the fall for the fall migration.  This is the WCEP's Direct Autumn Release (DAR) program Four of the DAR 2011 cranes have already returned to Wisconsin.
According to the written statement: "The Whooping cranes that take part in the ultralight and DAR reintroductions are hatched at the U.S. Geological Survey's Patuxent Wildlife Research Center in Laurel, Md., and at the International Crane Foundation in Baraboo, Wis.  Chicks are raised under a strict protocol that avoids conditioning the young birds to people and seeks to ensure the birds remain wild."
In the 1940s the Whooping cranes almost went extinct.  Today there are over 600 of them and of these 445 live in the wild.  Of the wild Whooping cranes, 20 non-migrating Whooping cranes live in Kissimmee Florida year round; 17 non-migrating Whooping cranes live in Louisiana year round; 302 migrating whooping cranes nests spend their summers at Wood Buffalo National Park in northern Alberta, Canada and their winters at Aransas NWR on the Texas Gulf Coast.  The nine juvenile Alabama Whooping cranes are among 106 migrating Whooping cranes who live in the eastern United States.
The WCEP asks that if you encounter a whooping crane in the wild do not get within 200 yards of the birds on foot and do not bring a vehicle within 100 yards of the Whooping cranes.  Please stay concealed from the birds and do not speak loudly and disturb the birds.   Disturbing, harassing, or killing a Whooping crane is a federal crime.
To learn more about the Whooping cranes:
Opinion | Humane Alabama prisons would be a real surprise
Just some Christlike compassion and decent management. Getting either in Alabama's prisons would be a huge surprise.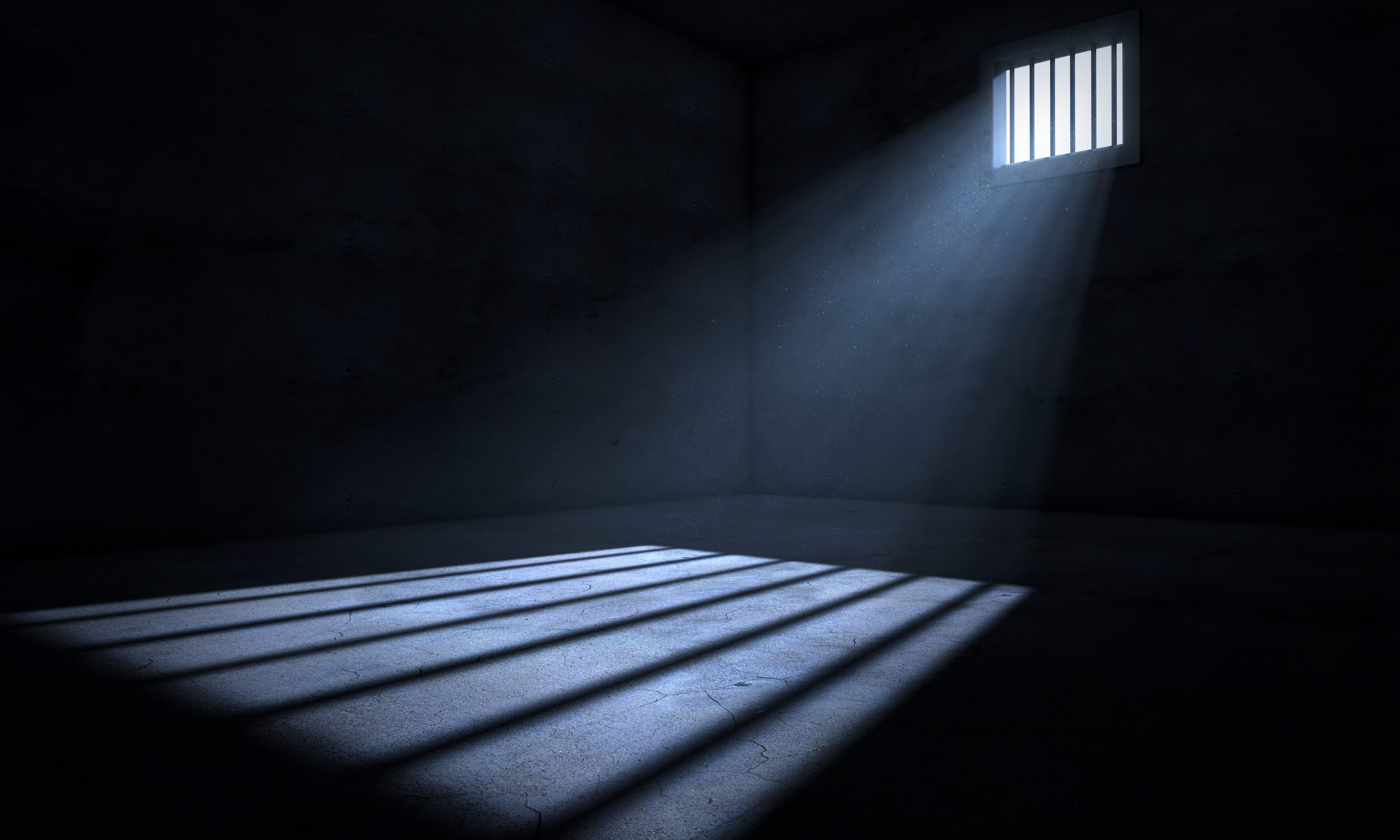 Nearly every day, there is a notification on my phone announcing that APR reporter Eddie Burkhalter has submitted yet another story on some new horror that has occurred within Alabama's God-awful prison system. 
A beating. A death. A suicide. Guards arrested. Guards accused of essentially murder. The Alabama Department of Corrections offering a lame-ass excuse for this death or that "suicide" or this drug overdose or that outright murder. 
Every single day. 
How he deals with it — listening to the pain and anguish of the prisoners and their family members — is simply unimaginable to me. 
But because of his stories, and the work done by the ACLU's Beth Shelburne, I know — and the readers of APR know — all too well of the violence and all around horrors that exist daily within Alabama's prison system. 
So, it was quite absurd to hear a few days ago that both the Alabama Department of Corrections and Attorney General Steve Marshall were "surprised" by a Department of Justice report that found the state's prisons to be an absolute horror show, where beatings, suicides, murders and drug use are rampant. 
The only people in those positions who would be "surprised" by such a report are idiots and liars. Marshall and Corrections Commissioner Jeff Dunn can decide where they fall. 
The report from the Donald Trump DOJ, which is led by Bill Barr, was produced following a near-four year investigation into the prison system in the state, and it came on the heels of other federal reports that found similar issues. 
The state is currently tied up in federal litigation over ADOC's lack of health care and mental health care for prisoners. Testimony in that trial, highlighted by media, has brought damning details of the state's prisons and the cruel and unusual punishment doled out within their walls. 
At this point, the only people who don't know that Alabama's prisons are dark holes where violence, death and disease run rampant are those who don't want to know. 
You would think that such despicable stories of death and misery, in a state where Christian values reign and we profess a deep and unbreakable respect for the sanctity of life, would prompt public outrage. You would think our prisons would be governed by the Christian ideals of forgiveness and salvation. 
You would be wrong. 
Now, we could get into the many reasons — or, really, the one reason — why that is, but let's not get bogged down in race or in why Christian repentance seems far less available the darker your skin. 
Just know the prisons are awful and that their awfulness has never been a secret to anyone with a working brain and the ability to read. 
That didn't stop Marshall from grandstanding, however. 
In a ridiculous press release, he declared that the state would not "be bullied" by the federal government into entering into a consent decree. 
(I'd like to take a moment here to give proper respect to the federal bullying of Alabama over the years. Without it, we'd still have slavery, Jim Crow and Roy Moore-approved same-sex marriage laws.)
Marshall also, for some weird reason, tied the release of the report to the 2020 election, saying the state won't be pressured into an agreement "conspicuously, 53 days before a presidential election."
Yes, how dare the feds force us to treat humans like humans just 53 days before … other humans … go vote? 
Hard to believe these guys aren't getting the job done, isn't it?
And they're not. It doesn't matter what happens — bad press, lawsuits, DOJ reports, threats from federal agencies — Alabama officials are NOT going to clean up our prisons. They're not going to reduce overcrowding or provide proper care or hire and properly train enough corrections officers. 
Not unless Alabama citizens hold them accountable. 
And you should. Because the environment of any prison or detention center is set by the people who run it, not the inmates within it. 
Instead of cesspools of violence and death, the prisons could be models of reform and humanity — where men and women are rehabilitated and provided life skills that reduce recidivism rates. 
Isn't it weird how such goals are not part of a $2 billion plan to build new prisons? 
Over the weekend, a group of activists rallied in front of the governor's mansion in Montgomery to protest that new prison plan. The Alabamians Who Care group wants massive reforms and a plan for better prisons that treat people more humanely. 
That's not impossible. Other countries and other states have done it. And it didn't cost them $2 billion and federal intervention. 
Just some Christlike compassion and decent management. 
Getting either in Alabama's prisons would be a huge surprise.