Alabama's Anti-Illegal Immigration Bill Passes House: Opponents Vow to Defeat Bill in Senate
By Brandon Moseley
Alabama Political Reporter
MONTGOMERY–Last year the Alabama State Legislature passed HB 56, Hammon-Beason Alabama Taxpayer and Citizen Protection Act, by a wide margin with bipartisan support.  Since then, groups as diverse as the Obama Justice Department, the ACLU, the Southern Poverty Law Center, the Catholic Church, the Lutheran Church, etc. sued the state of Alabama to overturn Alabama anti-illegal immigration law in the courts.  Some parts of H.B. 56 were found to be vague, confusing, or unenforceable.  On advice of Alabama Attorney General Luther Strange, who is defending the law in the federal court system, the authors of HB 56: Rep. Micky Hammon (R) from Decatur and Sen. Scott Beason (R) from Gardendale introduced a new bill HB 658 to address some of these legal issues.
Pro-illegal immigrant groups have lobbied the legislature against HB 56 and its replacement HB 658; because they don't want any Alabama law limiting illegal immigration.  On Thursday, the Alabama House of Representatives passed HB 658.  It now goes to the Alabama Senate where opponents vow to lobby against the bill.
Speaker Mike Hubbard (R) from Auburn said. "Some activist groups don't have a problem with illegal immigration and will only be happy if the law is repealed. That's not going to happen. What we have is a bill that sharpens tools for law enforcement to more effectively crack down on lawbreakers, offers clarity to state and local agencies in their everyday dealings with the law, and ensures law-abiding residents and businesses aren't subjected to unnecessary red tape."
Zayne Smith, the One Family Coordinator for the Alabama Coalition for Immigrant Justice, said, "HB658 is not the answer.  It will not remedy the problems caused by HB56.  In fact, it will make them worse. The only way to repair the damage done to Alabama is to repeal HB56 in its entirety."
Rep. Hammon said, "The federal government has failed to enforce its laws against illegal immigration, so Alabama and several other states have taken action to crack down on this problem. The law we passed last year was strong, but as with most laws, it can be made better. We've worked for the last several months to see how we could make our law better, and I'm pleased with what we were able to produce. It keeps and strengthens penalties to ensure those living and working in Alabama, are here legally."
Mary Bauer, the legal director for the Southern Poverty Law Center said, "Sadly, Alabama's legislative leaders have learned very little from their own mistakes and, as a result, taxpayers, business owners, farmers and really all Alabama will continue to suffer. These lawmakers stubbornly refuse to put the state's best interest ahead of their own desires. They have rushed through a so-called reform bill that will do nothing to alleviate the economic and humanitarian crisis that is gripping our state because of HB 56. Alabama deserves better."
Rep. Kurt Wallace (R) from Maplesville supported the bill and said on Facebook, "The bottom line is this: its hard to enforce a bill that is tied up in the courts and therefore unenforceable, as opposed to a bill that is not tied up in litigation and is deemed legally enforceable."
"The Alabama House of Representatives has failed to learn the lessons of the last year, and it now falls to the Senate to return common sense and compassion to its rightful place in state governance," said Justin Cox, staff attorney for the Immigrants' Rights Project of the American Civil Liberties Union.
Rep Jim Patterson (R) from Meridianville said, "It was an honor to speak up for the people of my district who need construction jobs."
The bill now goes to the Senate where they could act on it as early as next week.
Print this piece
Governor awards $9.5 million in grants to expand internet access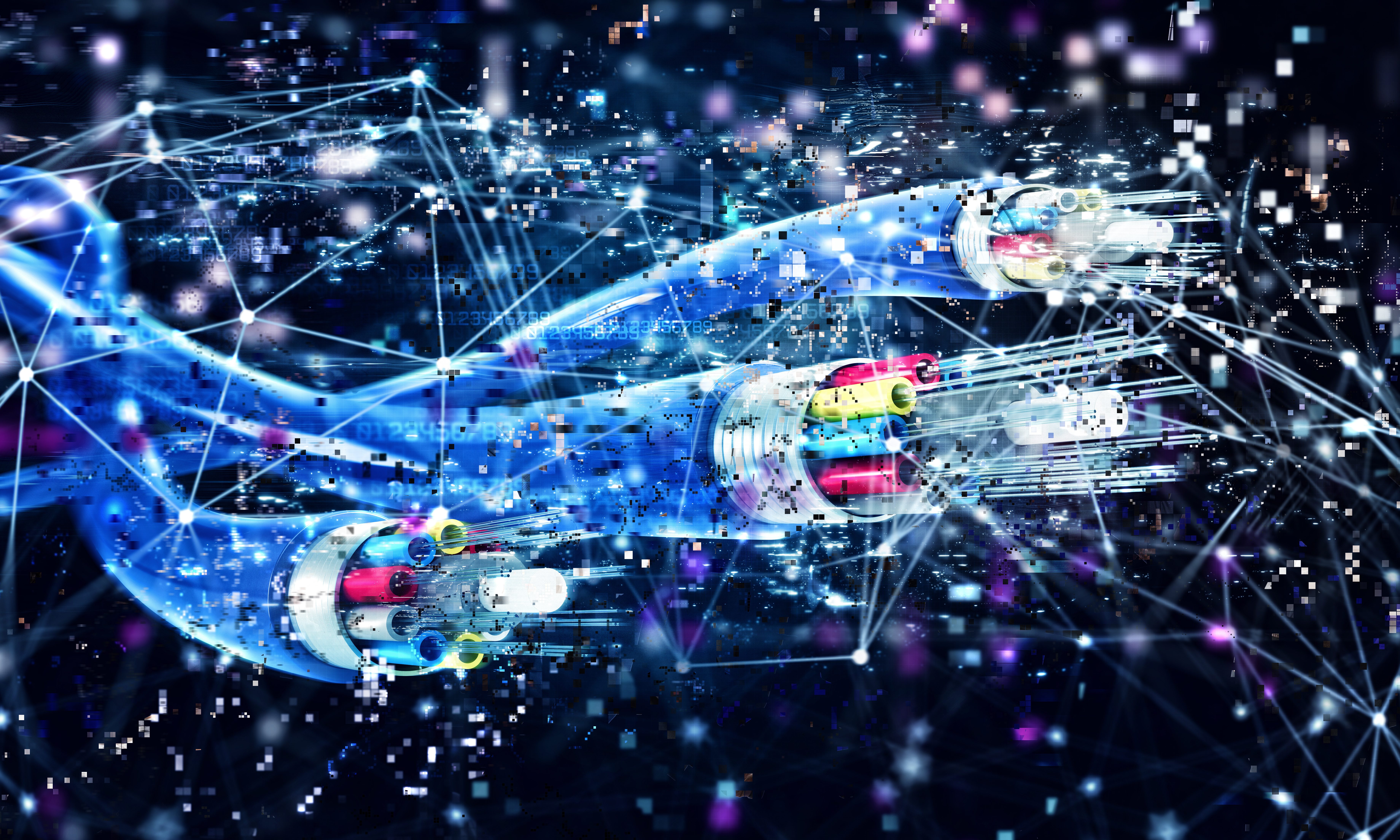 Gov. Kay Ivey has awarded 20 grants totaling more than $9.5 million to provide high-speed internet access to numerous communities throughout Alabama.
The grants, part of the Alabama Broadband Accessibility Fund, were awarded to nine broadband providers to fund multiple projects in their coverage areas.
"Availability of high-speed internet has always been vital, but the events of the past several weeks magnify just how imperative it is that all Alabamians have access to broadband," Gov. Ivey said. "I am pleased to support these projects and look forward to the day when every household, school, healthcare facility, emergency service and business throughout Alabama is afforded broadband availability."
The fund, which is being administered through the Alabama Department of Economic and Community Affairs, was created by the Alabama Legislature in 2018 to provide high-speed internet to rural and underserved areas of the state.
"As our day-to-day way of living has been impacted over the past few weeks, it has underscored the value and necessity of high-speed broadband services. That is something that Governor Ivey, the Legislature and ADECA have been working to address through the Broadband Accessibility Fund," ADECA Director Kenneth Boswell said. "ADECA takes its role in administering this program seriously and is honored to be entrusted with the responsibility."
This latest round of Broadband Accessibility grants came from applications submitted in late December 2019. Additional awards from this round of applications could also be announced.
Grants awarded and coverage areas are:
Central Alabama Electric Cooperative – $224,175 to provide broadband services in north Lowndes County including 301 households and 15 businesses.
Central Alabama Electric Cooperative – $289,100 for service in southwest Autauga and southeast Dallas counties including 343 households and 38 businesses.
Central Alabama Electric Cooperative – $480,200 for service in northwest Autauga, northeast Dallas and south Chilton counties including nearly 500 households and 31 businesses.
Central Alabama Electric Cooperative – $682,325 for service adjacent to the town of Billingsley in Autauga County which includes 656 households and 45 businesses.
Central Alabama Electric Cooperative – $1.06 million for service in Chilton County south of the city of Clanton and north of the town of Billingsley which is in neighboring Autauga County. The project will offer service to 1,093 households and 41 businesses.
Central Alabama Electric Cooperative – $557,987 for service in north-central Autauga County and parts of south-central Chilton County to include service offerings to 743 households and 21 businesses.
Central Alabama Electric Cooperative – $531,650 for service in southeast Chilton County, northeast Autauga County and northwest Elmore County including 509 households and 17 businesses.
Central Alabama Electric Cooperative – $279,300 for service in northwest Chilton County and east Bibb County including 409 households and 12 businesses.
Charter Communications – $336,830 for service in the town of Autaugaville in Autauga County including 641 household and 14 businesses.
Comcast of Alabama – $820,750 to service the Town of Dauphin Island in Mobile County including 2,500 households and 24 businesses.
Hayneville Telephone Co. – $205,705 for service in Lowndes County's Black Belt and Hicks Hill communities including 258 households and four businesses.
Hayneville Telephone Co. – $125,671 for service in an area southeast of the town of Hayneville including 187 households and one business.
Hayneville Telephone Co. – $143,265 for service southwest of the town of Hayneville including 191 households and two businesses.
Hayneville Fiber Transport Inc. (Camellia Communications) – $90,072 for service in the Butler County community of Poorhouse community northeast of the city of Greenville.
JTM Broadband – $404,414 for service in Lauderdale County east of the town of Killen including 1,303 households and 247 businesses.
Mon-Cre Telephone Cooperative – $529,707 for service in north Crenshaw County and south Montgomery County including 350 households.
National Telephone of Alabama – $357,171 for service in the Red Rock community in Colbert County including 205 households and six businesses.
Roanoke Telephone Co. – $308,882 – for service in an area of south Randolph County between the municipalities of Roanoke and Wadley including 269 households and four businesses.
Troy Cablevision – $1.38 million for service in parts of Coffee, Covington, Geneva and Houston counties including 1,190 households and 80 businesses.
Troy Cablevision – $750,625 for service in parts of Coffee, Crenshaw and Pike counties including 603 households and 38 businesses.
ADECA administers a wide range of programs that support law enforcement, victim programs, economic development, water resource management, energy conservation and recreation.
Print this piece