Alabama's Unemployment Rate Drops Again
By Brandon Moseley
Alabama Political Reporter
Friday, Governor Robert Bentley released a written statement announcing that Alabama's March preliminary unemployment rate had dropped to just 7.3%.  That is down from February's revised rate of 7.5%.
Gov. Bentley said, "We are encouraged to see that Alabama's unemployment rate has dropped once again, and we will continue our efforts to see that everyone who is looking for work is able to find it. Fortunately, we are also continuing to see record numbers of job postings on JobLink.  I want to strongly encourage anyone seeking a job to go online and register, or go visit a local Career Center for some assistance."
Director of the Alabama Department of Industrial Relations Tom Surtees said, "Additionally, we continue to see our initial weekly claims for unemployment compensation drop to pre-recession levels. Of those that are receiving benefits, the average duration is getting shorter – most are receiving benefits for about 17 weeks, meaning that people are going back to work faster."
Alabama's unemployment rate has not been this low since December of 2008, when Pres. George W. Bush was still in office.  In March, Alabama had 157,378 unemployed persons, that is down from 161,795 the month before, and a massive drop from this time last year when 203,799 Alabama residents were unemployed.  Alabama and Michigan have seen the greatest drops in unemployment rates over the last 12 months (-2.0 percentage points each).  16 other states reports significant unemployment rate drops over the last year.
Alabama's online jobs database, www.joblink.alabama.gov posted 12,788 jobs in March.  That is the highest number since 2008 except for temporary jobs after the Gulf Oil Spill and the 2011 April tornadoes.
Total employment increased 12,200 over the month of February. There were job increases reported in the trade, transportation, utilities, leisure and hospitality, manufacturing industry, and professional and business services industries.
The county with the lowest unemployment rate is Shelby County with just 5.1%.  They are followed by Coffee County at 6.0% and Lee County at 6.2%.  The counties with the highest unemployment rates are in the Blackbelt: Wilcox County has 16.1% unemployment, Lowndes County is at 15.3%, and Dallas County has a 13.4% unemployment rate.
Nationally the unemployment rate changed very little.  The rate nationally is 8.2%.  Nevada continues to record the highest unemployment rate in the nation with 12% in March. Rhode Island and California posted the next highest rates, with 11.1 and 11% respectively.  Thanks to their oil and gas boom North Dakota again registered the lowest jobless rate in the country with only 3%, followed by Nebraska at 4%.
Supporters of Alabama's anti-Illegal Immigration bill, the Hammon-Beason Alabama Taxpayer and Citizen Protection Act, credit passage of the anti-illegal immigration act (HB 56) for helping spark the dramatic turn around here in Alabama.
Governor Robert Bentley was elected in 2010 promising that his administration would focus on lowering Alabama's unemployment.
To read the Governor's press release in its entirety:
http://www.governor.alabama.gov/news/news_detail.aspx?ID=6376
Print this piece
Seven inmates, seven workers test positive for COVID-19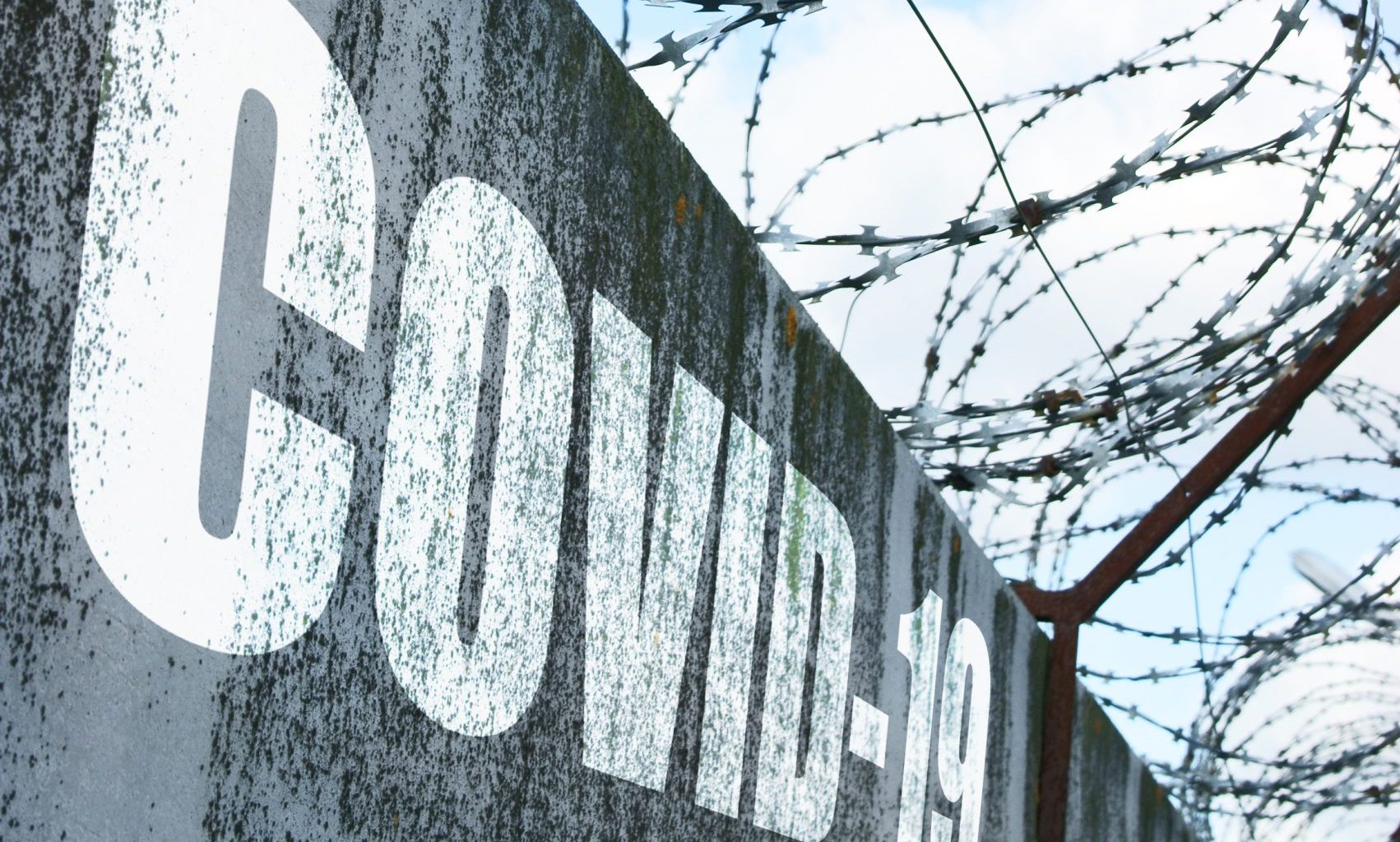 The Alabama Department of Corrections on Tuesday said in a statement that seven more prison workers and seven additional inmates have tested positive for COVID-19. 
Four workers and one woman serving at the Julia Tutwiler Prison for Women all tested positive for coronavirus, according to an ADOC press release. There are 16 confirmed cases among staff at the facility. 
The woman serving at Tutwiler prison continues to be asymptomatic and was tested pre-operation for a scheduled surgery, according to the release, which states she has been moved to "medical isolation" and the dormitory where she was housed has been placed on on level-one quarantine, meaning inmates will be monitored for symptoms and have temperature checks twice daily. 
Other positive test results came back for a worker at Ventress Correctional Facility, another at the Alex City Community Based Facility and Community Work Center and one at the Birmingham Community Based Facility and Community Work Center, according to ADOC. 
Four inmates at the St. Clair Correctional Facility who also tested positive for COVID-19 were living in the same small area within the prison's infirmary as an inmate who previously tested positive for the virus, according to the release. That living area remains on level-two quarantine, meaning inmates remain there for all daily activities, and the entire infirmary at St. Clair remains on level-one quarantine.
One inmate at the Kilby Correctional Facility and another at the Frank Lee Community Based Facility/Community Work Center also tested positive for  COVID-19. 
The man serving at Kilby prison was housed in the facility's infirmary, and was transferred to a local hospital after showing symptoms of the virus, where he tested positive, according to ADOC. Kilby's infirmary has been placed on level-one quarantine.
The inmate at Frank Lee developed symptoms of COVID-19 and was taken to the Staton Correctional Facility to an area under level-two quarantine, where he subsequently tested positive, according to the department. He was then taken to medical isolation at Kilby prison,  and the facility was placed on level-one quarantine. 
There have been 68 confirmed cases among prison workers in the state, while 17 have since been cleared to return to work. 
Ten of the 19 confirmed COVID-19 cases among inmates remain active, according to ADOC. As of Monday the state has tested 176 of Alabama's approximately 22,000 inmates, according to the department.
Print this piece