Sessions Says Obama's Management Style is Responsible for Recent Scandals
By Brandon Moseley
Alabama Political Reporter
The Secret Service has become embroiled in an international scandal involving Columbian prostitutes while the General Services Administration (GSA) has been criticized for their lavish trip to Las Vegas.  Sen. Jeff Sessions has issued a statement blaming the President's lax management style for leading to these abuses by federal government employees.
Sen. Sessions said, "The President is the CEO of the federal government and is responsible for running the entire executive branch. Essential to being an effective president is the ability to be an effective manager of an enormous budget, a multitude of agencies and a massive payroll.  Every executive staffer, department head and agency official is ultimately answerable to the president and serves at his pleasure."
White House Press Secretary Jay Carney responded to the criticism from Sen. Sessions and Alaska Governor Sara Palin.  "What they're doing is trying to turn these incidents, one that's still under investigation into, you know, political advantage and obviously you recognize that, everyone here recognizes that," Sec. Carney said at Friday's White House briefing.
Sen. Sessions' Friday statement called on Pres. Obama to step in and enforce discipline.  Sen. Sessions said that he is concerned about the Secret Service affair, the Solyndra scandal and the abuses at the GSA and called on the President to take responsibility for the mistakes committed by the people under his command.  "I don't sense that this president has shown that kind of managerial leadership," he said.
Sec. Carney said, "Any assertion by those politicians you mentioned (Sessions and Palin) of the nature that you mentioned should be valued at the cost that you paid for it.  It is preposterous to politicize the Secret Service."
Former Alaska Governor Sara Palin said, "The buck stops with the President."  "He has got to start firing some of the heads of these agencies that have run amuck."
The Columbian scandal began when a Secret Service agent allegedly locked a 24 year old prostitute named Dania out of his room after offering her $30 for her services instead of the $800 she claims that she was promised.  The young lady then became distraught and hotel officials were alerted of the disturbance.  A Columbian cab driver that is a regular driver for Columbian prostitutes told the incident to a Columbian reporter who made the whole scandal public. In the subsequent investigation it was discovered that there were 20 young ladies in the rooms with Secret Service agents and Marines that were in Columbia in preparation for President Obama's trip to Cartagena for the Summit of the Americas.
Secret Service supervisor Greg Stokes has been fired.  Secret Service supervisor David Cheney, a second generation Secret Service agent, has been allowed to retire.  A third agent has been allowed to resign.  More firings are expected this week.  Dania (whose swim suit clad picture has been shown in other media outlets), her 9 year old son, and her live in maid have left their home and are in hiding.  Investigators in Cartagena have identified all 20 of the young women and are taking their statements.  The eleven Secret Service agents involved have all been administered lie detector tests.  Senator Sessions as a member of the Senate Judiciary Committee has been briefed and hearings will begin next week.
In the GSA scandal, the GSA spent $843,000 of taxpayer money on a GSA event in Las Vegas that included a clown, a mind reader, and a $31,000 reception.  The GSA administrator has been forced to resign, two of her deputies have been fired, and 10 career employees have been put on administrative leave.
Trump Truck and boat parades this weekend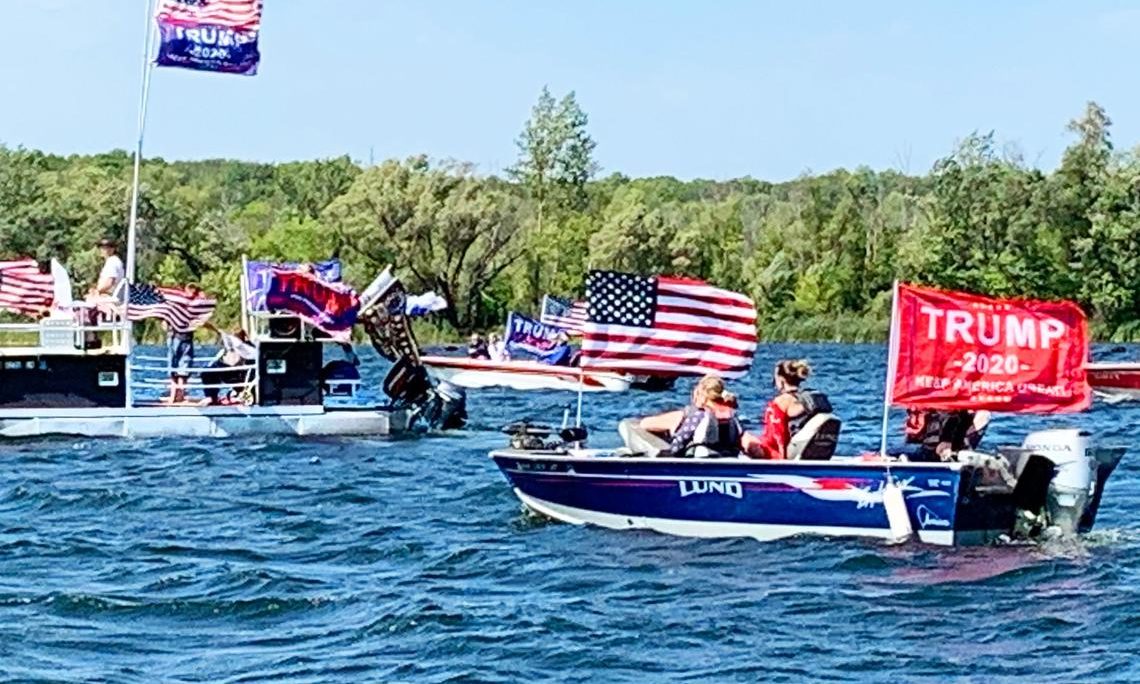 As Election Day draws near, Alabama Republicans are excited about promoting the re-election of Donald J. Trump as President and the election of Tommy Tuberville for U.S. Senate. This weekend two pro-President Trump events are happening in the state. There will be a truck parade from Ashland to Phenix City on Saturday sponsored by the Clay County Republican Party, while there will also be a boat parade on Wilson Lake in the Shoals sponsored by the Colbert County Republican Party on Sunday.
The pickup trucks will assemble at the Ashland Industrial Park in Clay County, 8240 Hwy 9, Ashland. There is a pre-departure rally at 10:00 a.m. central standard time. The trucks will depart at 11:00 a.m. and then proceed on a parade route that will take them into the bitterly contested swing state of Georgia. The Trump Pickup Parade will wind through east Alabama and West Georgia traveling through LaGrange and Columbus before concluding near the Alabama/Georgia line in Phenix City, 332 Woodland Drive, Phenix City at approximately 2:00 p.m. central time. Speakers will begin at 3:00. Trump flags will be on sale at the event.
The Phenix Motorsports Park will be hosting what sponsor hope could possibly the world's largest Pickup Tuck parade in U.S. history that is routing over 50 mile through Georgia in effort to "pickup" President Trump's numbers in GA.
A number dignitaries have been invited to address the Phenix City rally, including Coach Tuberville. Former State Sen. Shadrack McGill, Trump Victory Finance Committee member former State Rep. Perry O. Hooper Jr., and Paul Wellborn, the President and CEO of the largest Family owned Kitchen Cabinet manufacture in the USA are among the featured speakers who have committed to speak at the event.
Entertainment will be provided by: Charity Bowden, an up and coming country music singer who was the runner up on "The Voice". Charity will sing 'I am Proud to be an American' as well as songs from her Voice performances. The McGill Girls will also perform. The three beautiful and talented sisters will be singing patriotic songs in three part harmony. Geoff Carlisle, a professional DJ will be keeping the crowd pumped with music and entertainment.
Following the speakers and the entertainment there will Trump truck-vs- Joe Bidden truck races down the drag strip for the finale.
The Northwest Alabama boat parade will be on Sunday. The boats will gather at 2:00 p.m. near Turtle Point and then the flotilla will parade around the open waters of Wilson Lake til 3_00 p.m.. There will be a contest for best decorated Trump boats.
Trump supporters have held a number of large boat parades across the state to show their support for the re-election of Pres. Trump.
Boat parade sponsors say that this parade will be: pro-American, pro-law enforcement, pro-military.