Planned Parenthood takes a stand on abortion clinic bill
By Susan Britt
Alabama Political Reporter
MONTGOMERY–A bill requiring state regulation of abortion clinics passed the House Floor on Wednesday night.
Sponsored by Representative Mary Sue McClurkin (R-Indian Springs) the bill seeks to place strict restrictions on Planned Parenthood facilities.
The bill, according to Planned Parenthood Southeast, would impose burdensome regulations on health centers that provide abortion services, virtually eliminating abortion services in Alabama without any exceptions.
"HB 223 is 14 pages of politically motivated, big-government regulations that aren't about patient safety, but rather about curtailing women's access to reproductive health services – such as education, testing, and treatment for disease, birth control services, and other medically necessary treatment" said Nikema Williams, Vice President of Public Policy for Planned Parenthood Southeast . "Women and their families across Alabama will be less safe if HB223 passes, and we are asking Senators who support reproductive and family planning health services to vote no on HB 223," said Williams.
The bill imposes restrictions predicted to cost thousands of dollars for health centers that also provide abortion services including those who provide non-surgical medication abortions.
Many of these same health centers provide critical preventive care as well, including birth control and education, breast and cervical cancer screenings, and testing and treatment for STDs.
"Planned Parenthood insists on the highest standards of care for our patients. Let's be clear -HB223 is bad for women and their families. This is not about women's health or safety, this is about eliminating abortion in all cases – no exceptions," said Williams.
"HB223 would give the government the power to decide that a woman who gets pregnant – even in cases of rape, incest, sexual abuse, or when cases of fetal anomalies are discovered– has no other option but to continue that pregnancy to term. Voters don't expect members of the State Legislature to consult their constituents before making medical decisions, and by the same token, decisions about a pregnancy should be left to a woman, her family, her doctor, and her personal religious beliefs."
In a report prepared for the House Health Committee, A. Eric Johnston, president of the Alabama Pro-Life Coalition, summarized the bill's provisions as foliows:
Requires abortion clinics to meet the same life safety code and building code standards as Ambulatory Surgery facilities.
Requires that a physician with admitting privileges to a local hospital must follow-up all adverse events reported by an abortion patient
Requires abortion clinics to have crash carts and licensed professionals trained in emergency life saving techniques during procedure days.
At least one physician must be on hand during procedures who has admitting privileges at a local hospital.
Prohibits off-label use (i.e. non-FDA approved use) of abortion inducing medications, such as RU-486
Requires that a physician must examine the patient in person before abortion inducing medications may be dispensed.
Adds a requirement to inquire about situations where statutory rape may have occurred and to report possible instances of statutory rape.
In order to have admitting privileges, doctors must have insurance and be approved by the hospital board.
Violations of the law would be classified as Class A misdemeanors. The bill now awaits a position on the calendar by the House Rules Committee.
The bill must still pass the Senate Floor before the session's end.
Governor declares state of emergency ahead of Tropical Storm Zeta
Zeta is currently a tropical storm over the Gulf of Mexico, but it is predicted to make landfall as a category one hurricane.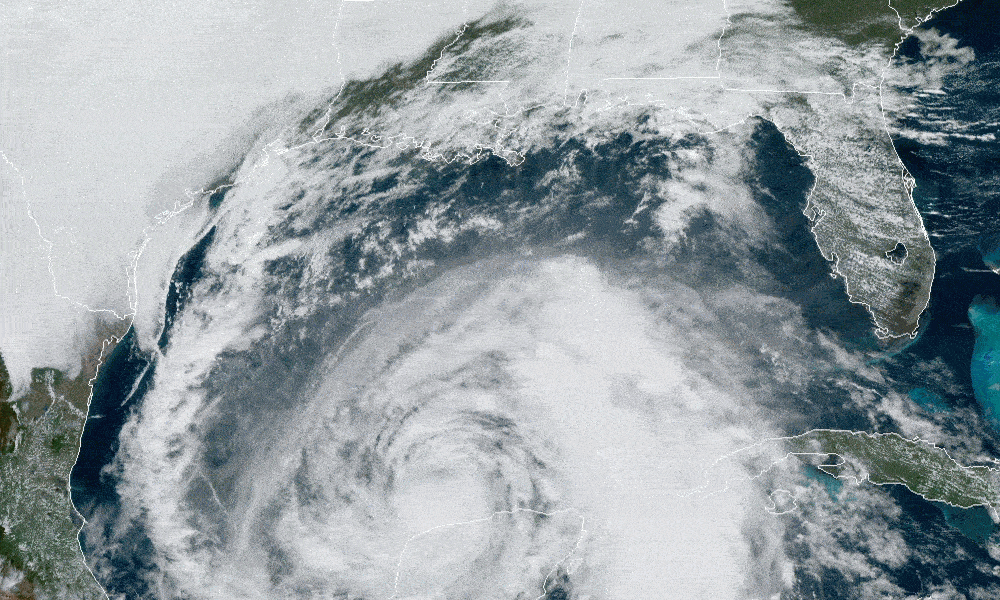 Alabama Gov. Kay Ivey on Tuesday issued a state of emergency as Tropical Storm Zeta approaches the Gulf Coast.
"Ahead of Tropical Storm Zeta's anticipated landfall Wednesday evening as a Category 1 hurricane, I am issuing a state of emergency effective today at 4:00 p.m.," Ivey said. "While this storm is not expected to have an impact as large as storms we've seen move through the Gulf earlier this year, we want to be in the best place possible to respond to anticipated rain, storm surge and mass power outage. I encourage everyone to remain weather aware and tuned in to their trusted news source as this storm could shift direction or change intensity. We continue to track the path of this storm and will stay in touch with the people of Alabama with any updates."
Zeta is currently a tropical storm over the Gulf of Mexico, but it is predicted to make landfall as a category one hurricane. The National Hurricane Center is predicting Zeta to make landfall in Mississippi on Wednesday and then proceed toward Alabama, but these storms can and do move.
A more easterly track could prove devastating to the Alabama Gulf Coast as was the case with Hurricane Sally, which shifted course in September, hitting Alabama, though Zeta is expected to be weaker than Sally at landfall.
The storm surge from the Mississippi-Alabama border to Dauphin Island is forecast to be 5 to 8 feet. Mobile Bay to the Alabama-Florida border is expected to have 3 to 5 feet of storm surge and from the border to Navarre, Florida, could experience 2 to 4 feet of storm surge.
Hurricane force winds are a possibility with this storm. Tropical force winds are expected to be an issue for Southern Mississippi and Alabama well inland. There is expected to be heavy rainfall across the state Wednesday night into Thursday morning.
The Baldwin County Emergency Management Agency announced that sandbags are available inside the county commission office at Robertsdale Central Annex (22251 Palmer Street) until 4:30 p.m. Tuesday and from 8 a.m. until 4:30 p.m. Wednesday or while they last.
Bring any help and shovels you will need. There is a limit of just 25 bags per person. Alabama's coastal counties are currently under a Tropical Storm Warning, a Storm Surge Warning for Mobile County and a High Rip Current and High Surf Warning.
Congressman Bradley Byrne said, "I just finished up briefings from Alabama EMA, FEMA, and the National Hurricane Center regarding #Zeta. We should not take this storm lightly and should start making preparations right away. After sundown Wednesday, I'd encourage everyone in Southwest Alabama to stay home and off the roads until sunrise Thursday. This storm will have impacts as far north as Montgomery, so those in Washington, Clarke, and Monroe counties will see tropical storm force winds and heavy rain. I'd encourage everyone to charge their phones and other necessary electronics. If you have an emergency during the storm, call 911 and do not try to drive."
Coastal Alabama is still in the process of recovering from Hurricane Sally which hit the state on Sept. 15.