EDITORIAL: Helping Law Enforcement Fight Meth Abuse
By Rob Savage
The men and women of Alabama's law enforcement agencies are on the front lines in the fight against methamphetamine production and abuse.  As a member of that community, I can attest first hand that we have benefitted tremendously from the real-time, stop-sale technology adopted by the Alabama Legislature two years ago.
That system—known as the National Precursor Log Exchange (NPLEx)—helps police officers track suspicious sales of the decongestant pseudoephedrine (PSE). Meth makers sometimes use PSE to manufacture the illegal street drug. We use NPLEx to target suspects and develop cases that help us put criminals behind bars and keep drugs off the streets.
As helpful as NPLEx has been, we will soon be getting additional tools in our fight. Two weeks ago, Governor Bentley signed into law an anti-meth bill authored by Representative Blaine Galliher and Senator Bill Holtzclaw. Once implemented, the new law will make Alabama one of the toughest anti-meth states in the country.
The new law provides law enforcement with several new tools.
First, it implements stricter criminal penalties for individuals convicted of meth-related crimes. Individuals caught buying PSE for meth cooks, for instance, will now be charged with a felony. This common-sense move will help law enforcement crack down even more on the practice known as "smurfing"—when meth cooks hire several people to purchase small amounts of PSE from multiple locations.
Another important component of our new meth law is the creation of a meth offender registry, something lawmakers in Tennessee recently established. Under such a registry, the Alabama Criminal Justice Information Center (ACJIC) will keep a record of all Alabamians with drug charges and share this information with NPLEx. Armed with that information, the stop-sale system will automatically block pseudoephedrine sales to individuals on the meth offender registry for a period of seven to ten years depending on the offense.
The new law also includes a reasonable reduction to the amount of PSE Alabamans can purchase. While current federal and state law allows sales of up to 9 grams of PSE per person per month, the bill would sensibly reduce this amount to 7.5 grams per month. This reduction gives law-abiding Alabamans the medicine they need to treat colds and allergies while making it more difficult for criminals to abuse it.
Lastly, under current law, customers can use any government-issued ID (or multiple IDs) to purchase special allergy medicines. The new law limits purchases to only those with a government-issued driver's license photo, military issued photo ID, or government-issued photo non-driver's license. This step will help stop dubious sales of PSE.  This common-sense measure will stop individuals from neighboring states from being able to drive into Alabama to buy PSE.
Rep. Galliher and Senator Holtzclaw are to be commended for writing a bill that strengthens the law against the production and sale of meth without forcing law-abiding citizens to go to the doctor to get a prescription for cold and allergy medicines.
Just as importantly, the new law will assist law enforcement officials in tracking illegal activity—and ultimately— lead to more arrests. We welcome this support.
Rob Savage is the Commander of the Etowah County Drug Enforcement Unit.  He can be reached at [email protected]
Slow absentee voting in Tuscaloosa sparks outrage, possible legal action
Among the issues were incredibly long lines that left some voters waiting more than five hours and an inefficient process that managed to take in fewer than 100 absentee ballots in six hours.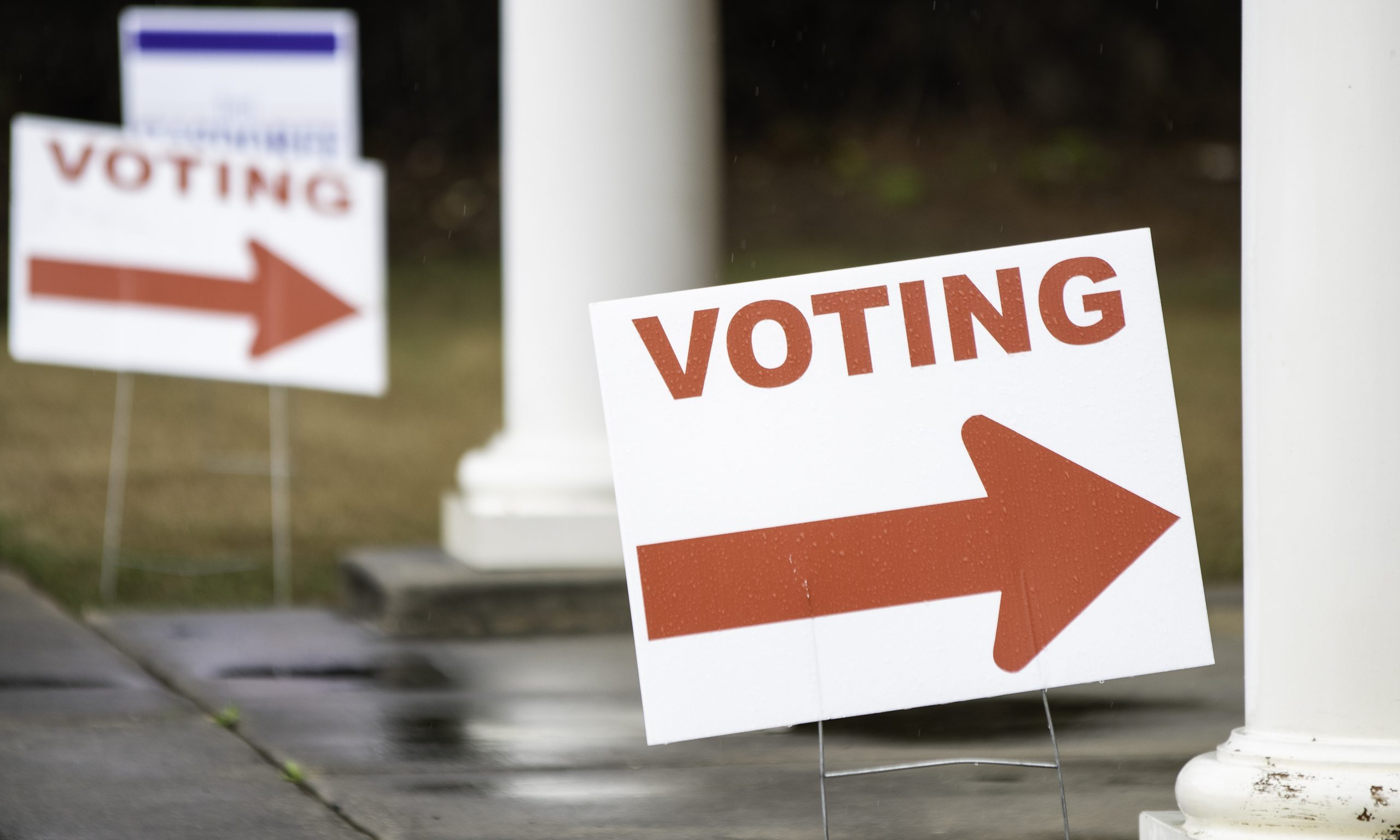 Long lines and slow absentee ballot processing in Tuscaloosa County have left voters outraged and incumbent Sen. Doug Jones's campaign threatening legal action. 
On Wednesday, Jones's campaign attorney, Adam Plant, sent a letter to Tuscaloosa County Circuit Clerk Magaria Bobo, outlining a number of issues with ongoing absentee voting and promising to take legal action if Bobo doesn't improve the process on the final day, Friday. Among the issues documented by Plant were incredibly long lines that left some voters waiting more than five hours and an inefficient process that managed to take in fewer than 100 absentee ballots in six hours. 
Additionally, Plant noted that Bobo has hired her family members to help process absentee ballots and at least one family member had made disparaging remarks on social media about voters. 
"You and those acting on your behalf are suppressing the vote of qualified Alabama voters," Plant wrote in the letter. "If you are unable or unwilling to execute your duties competently, and allow Tuscaloosa voters to exercise their voting rights without undue burdens, we will take further action."
In an interview with the Montgomery Advertiser on Wednesday, Bobo noted that her office had received more than 13,000 requests for absentee ballots — a remarkable uptick from the 3,000 or so her office usually receives — and there had been problems in managing that number of ballots while also adhering to social distancing guidelines within the office. 
However, as Plant's letter notes, the massive increase in absentee ballots for this election shouldn't have been a surprise. Also, Secretary of State John Merrill had made additional funds available to absentee managers to facilitate hiring extra staff, purchasing additional computers and staying open for longer hours to accommodate the anticipated increase. 
In a press release on Wednesday, the Alabama Democratic Party criticized Bobo and her family members, and the release included screenshots of Facebook posts from Bobo's daughter lashing out at voters who complained about the long wait times. 
"No voter should have to wait in line for hours to exercise their rights," said ADP executive director Wade Perry. "We should leverage every tool we have to make voting easier, not harder. Also, it should go without saying that election workers should not insult the very people they are employed to serve. If Ms. Bobo is incapable of processing voters quickly, someone else needs to do the job."