Could Governor Veto Anti-Illegal Immigration Bill?
By Brandon Moseley and Bill Britt
Alabama Political Reporter
MONTGOMERY–Both Houses of the Republican controlled Alabama State Legislature passed the same version of a rewrite of Alabama's anti-illegal immigration law on Wednesday, the last day of the 2012 Alabama legislative session.  The new anti-illegal immigration bill and both budgets were then sent to Republican Governor Robert Bentley's desk for his signature.  Everyone expected that the Governor would call a special session of the legislature to begin Thursday to deal with decennial legislative reapportionment.  In addition to the constitutionally mandated reapportionment of the state legislature, the Governor added the anti-illegal immigration bill.
Some sources are claiming that Gov. Bentley might even go so far as to refuse to sign the legislation resulting in a, 'pocket veto' of the Republican Legislature's anti-illegal immigration legislation if it is not changed.  There was even an erroneous press release by one group reporting that the Governor was actually vetoing the Republican Legislature's anti-illegal immigration legislation.
The new bill was intended to fix certain aspects of Alabama's existing anti-illegal immigration bill, The Beason-Hammon Alabama Citizen and Taxpayers Protection Act (HB56).  Last year, the first Republican controlled state legislature in 135 years passed the landmark anti-illegal immigration bill and the new Republican Gov. Bentley signed the nation's strictest state anti-illegal immigration bill into law.
Since passage of HB56 the state has been sued by Obama's U.S. Department of Justice, the ACLU (American Civil Liberties Union), the Southern Poverty Law Center (SPLC), pro illegal immigrant groups, several Alabama Churches, and a number of individuals to attempt to have the federal courts overturn the controversial legislation.  Alabama Attorney General Luther Strange recommended in December that the state make a few tweaks to HB56 to make the law easier to defend in court.  From the beginning the Republican legislature's intent was to tweak the bill to clarify it and improve its enforcement not to "weaken" the law.  After extensive negotiations between legislators a bill to deal with unintended consequences arising from the new law passed the Senate and the House concurred with the Senate's version.
Senator Scott Beason (R) from Gardendale sponsored HB56 and introduced the compromise substitute bill that passed on Wednesday.  Sen. Beason agreed to discuss the status of his anti-illegal immigration bill with 'The Alabama Political Reporter.'  In response to questions about why the SPLC and the ACLU would have briefly thought that the Governor was vetoing the legislation Sen. Beason said, "I find that interesting that those very, very liberal groups would be coordinating with the governor's office. Surely that is not true but it would be interesting to know."
ACLU attorney Justin Cox said today that Governor Bentley had two sticking points with the new legislation.  The first is that the bill requires schools to ask parents about whether they have legal residency when they enroll their children in public schools and section 28 of the new bill which would establish an online public database about undocumented residents that have gone through Alabama's Courts.
In his call for the Special Session Gov. Bentley wrote: "A portion of the existing immigration law calls for school children to be interrogated about immigration status.  This section is currently enjoined by a federal court.  Governor Bentley believes that revising this section to prevent children from being interrogated would allow the injunction to be lifted, making the law more effective."
Sen. Beason said that the legislation does not put children's names online and it does not interrogate children.  Sen. Beason said, "That is a misconception about the law. It is something that the governor said in his press release that was flat out not factual. He said that children have been interrogated. That is not what is in HB56. I thought by this time that everybody knew that. Anyone can go get the bill and look and see that upon enrollment, when the parents bring the birth certificate and a notation is made."
Sen. Beason said, "I think it should be pointed out that children are asked a number of questions upon enrollment. They ask if they are homeless or not which I think is a pretty personal thing. They use that to gather data. We are simply gathering data just like we do on everything else. There is no reason for anyone to say that a child is being interrogated when that is simply not true."
Gov. Bentley wrote "Also, a recently proposed addition to the existing law would require the Department of Homeland Security to publish the names of illegal immigrants who have had various matters before the courts.  Such a list could be counterproductive and take away from the focus of the original law.  The purpose of this particular section of the law is to gather data and statistics, not names."
Sen. Beason said, "As far as the reporting, I find it hard to believe that they would treat Alabama citizens differently than people who are in the country illegally. If any of the people that I represent were arrested for something, their name is public record and it is posted in all sorts of places. It is posted at convince stores, on websites, and all sorts of places and those people were never even found guilty. If you are innocent, what do you do?"
Sen. Beason continued, "These records are public records and all we are asking the court to do is punish them at the end of the court proceedings. Let us know who it was and how the case was dealt with and what happened. Was somebody turned over to immigration and customs? Are they incarcerated or were they let go?"
The ACLU's Justin Cox said that provision, "Added a 'Scarlett letter' provision empowering the (Alabama) Department of Homeland security to post information about illegal aliens online.  The Provisions serves no legitimate public purpose."
Zayne Smith, the Director of the Alabama Coalition for Immigrant Justice said that while the group appreciated the Governor's concern about these two sections of the bill, the ACIJ still favored the total repeal of HB56.
The best known legislative achievement of Governor Bentley's first 16 months in office has been his signing of the strongest anti-illegal immigration bill in the country.  Can the Governor that signed HB56 stake a more moderate position on immigration by vetoing (pocket or otherwise) this anti-illegal immigration bill without confusing his base?  Do these differences on immigration reveal a growing public rift between the Republican Governor and the Republican legislature?  Gov. Bentley has publicly chastised Republican State Senators for not advancing his economic incentives legislation.
If the Governor does not sign this or a new anti-illegal immigration bill in the special session, HB56 will remain the law of Alabama without any changes.
COVID-19 hospitalizations, new cases continue to rise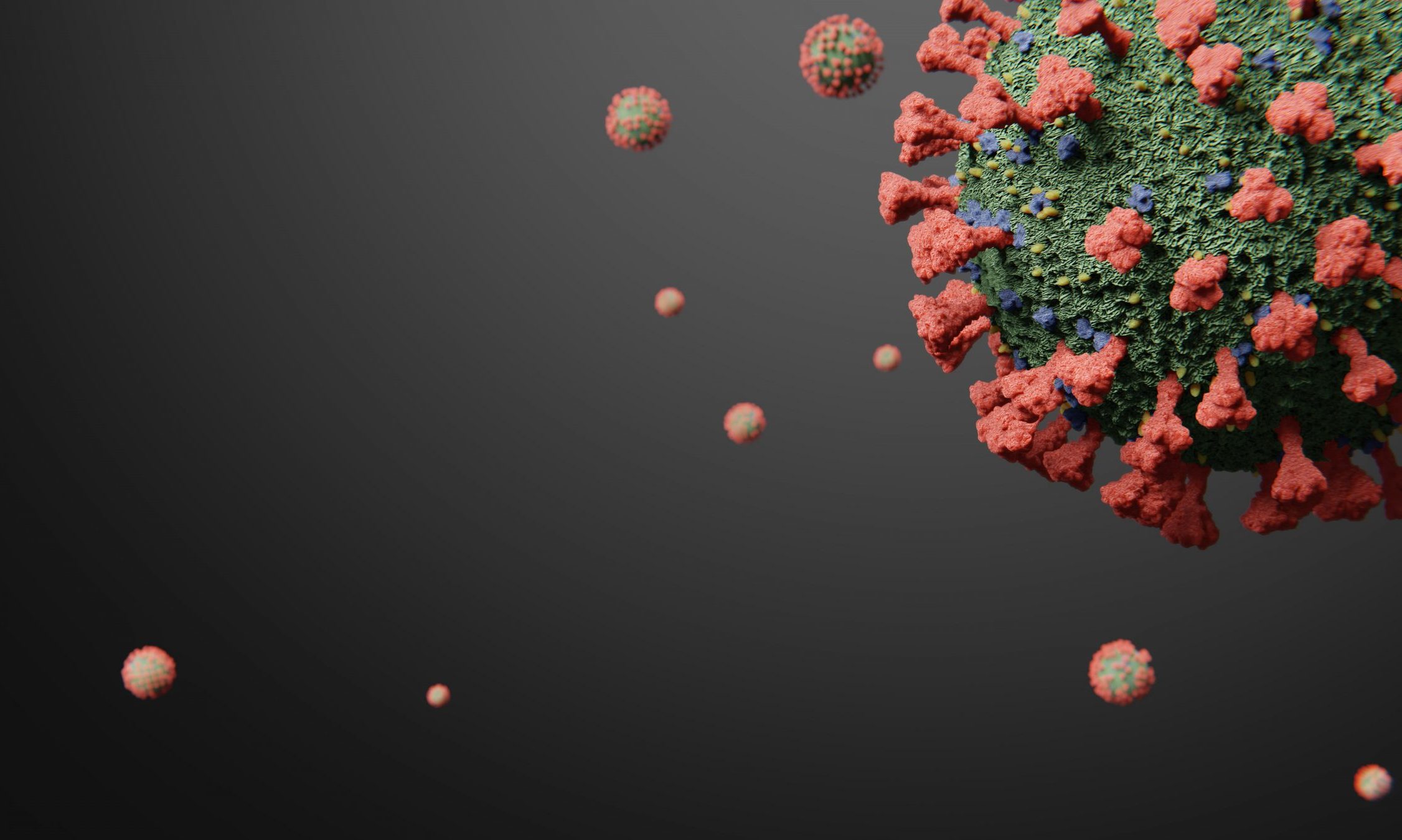 The number of rising hospitalized COVID-19 patients in Alabama is a concerning sign of a possible coming surge of the disease, state health experts said Friday. Alabama hospitals were caring for 888 coronavirus patients Friday, the highest number since Sept 9. 
UAB Hospital was caring for around 80 COVID-19 inpatients Friday afternoon, said Dr. Rachael Lee, an infectious disease specialist at UAB, speaking to reporters Friday. UAB Hospital hasn't had that many coronavirus inpatients since Aug. 18, when the disease was surging statewide.
"We have been dealing with this since March, and I think it's easy for us to drop our guard," Lee said. 
Alabama added 3,852 new coronavirus cases on Friday, but 1,287 of them were older positive antigen tests, conducted in June through October and submitted to ADPH by a facility in Mobile, according to the department. Still, Alabama's daily case count has been increasing, concerning health officials already worried that as the weather turns colder and the flu season ramps up, Alabama could see a surge like the state had in July.
Alabama's 14-day average of new daily cases was 1,247 on Friday, the highest it's been since Sept 4. Over the last 14 days, Alabama has added 17,451 new COVID-19 cases.
Friday's inclusion of those older positive test results throws off the day's percent positivity, by Thursday the state's percent of tests that were positive was nearly 16 percent. Public health officials say it should be at or below five percent or cases are going undetected.
The state added 16 COVID-19 deaths on Friday, bringing to total confirmed deaths statewide to 2,859. Over the last two weeks, 206 deaths were reported in the state. Alabama's 14-day average of new daily deaths on Friday was 15.
Alabama state health officer Dr. Scott Harris told APR by phone Friday called the rising new cases and hospitalizations "worrisome."
Harris noted the data dump of older confirmed cases in Friday's data, but said "but nevertheless, I think it's clear our numbers are going up."
Harris said it's not yet clear what's causing the continued spread, but said it may be due at least in part to larger private gatherings. ADPH staff has mentioned a few outbreaks association with such gatherings, but Harris said it's hard to know for certain if that's the major driver in the state's rising numbers.
"It's football season and the holidays are coming up and school is back in session," Harris said. "I think people are just not being as safe as they were."
Harris noted that on ADPH's color-coded, risk indicator dashboard, red counties, which denotes counties with rising cases and percent positivity, the 17 red counties on Friday were distributed across the state.
"So there's not one event, or even a handful of events. It seems like there's just a lot of things happening in a lot of places," Harris said.
Alabama's rising numbers are mirrored in many states. The U.S. reported more than 71,600 new COVID-19 cases on Thursday, nearing the country's record highs, set in July.