Immigrant Group Claims Heart of Dixie Has Turned the Clock Back On Civil Rights
By Brandon Moseley
Alabama Political Reporter
Friday, Alabama Gov. Robert Bentley (R) signed HB658 into law, revising Alabama's landmark anti-illegal immigration law, the Beason Hammon Alabama Citizen and Taxpayer Protection Act, HB56, that was passed into law last year.  On Monday, pro-immigrant groups denounced the Governor's decision.
The Executive Director of the National Immigration Forum Ali Noorani said in a written statement, "Alabama policymakers have officially turned back the clock on civil rights in the Heart of Dixie. The revised immigration law has achieved a new low in discriminatory and overreaching policy, targeting schoolchildren in order to frighten their parents and creating a big-government, taxpayer-funded 'immigrant blacklist.'"
On Friday, the Coordinator of the Alabama Coalition on Immigrant Justice, Zayne Smith said, "In addition to his failure to show integrity and steadfastness in the face of extreme and hateful legislation, Governor Bentley also missed an opportunity to show leadership by asking the legislature to pause for a moment and let cooler heads prevail before committing the same mistake as they did last year when they shoved HB 56 into law."
Director Noorani said, "It is disappointing that Governor Bentley gave in to the legislature and signed the mean-spirited substitute law, despite his own concerns about its severity and potential impact. Indeed, Governor Bentley missed an opportunity to show responsible leadership and heed the pleas of farmers, religious and civil rights leaders calling for a repeal of the immigration law. These diverse voices oppose the latest immigration bill in Alabama because it damages the overall economy of the state and because it is a direct attack on our American values of fairness and equal treatment.
Director Noorani continued, "Just last week, reports indicated that Alabama farmers were cutting back on food production. They feared crops would rot in the fields for a second straight year, a product of the farm labor shortage Alabama's heavy-handed immigration measures have caused. Alabama's own newspapers have reproached the immigration laws because they 'give economic recruiters in other states all the ammunition they need to keep industries and businesses from locating in Alabama' and because they 'present Alabama as a closed, intolerant, unwelcoming state.'"
"The new iteration of the immigration law is just meaner and more reckless. It is a bad sequel aiming to bring intimidation and fear to Alabama's classrooms and courtrooms. Until Alabama policymakers right this wrong by repealing the law or the courts overturn it, all Alabamians will continue to suffer the economic and moral consequences," Mr. Noorani concluded.
Zayne Smith said, "ACIJ is seriously disappointed in the Governor's lack of courage, but we are not ourselves discouraged.  We are not defeated.  We remain united and committed to fighting for justice for all and full repeal of HB 56."
Gov. Bentley had added reconsideration of the immigration bill to the special session order; but after consulting with lawmakers from both Houses, the Governor went ahead and signed HB658 into law.
Governor declares state of emergency ahead of Tropical Storm Zeta
Zeta is currently a tropical storm over the Gulf of Mexico, but it is predicted to make landfall as a category one hurricane.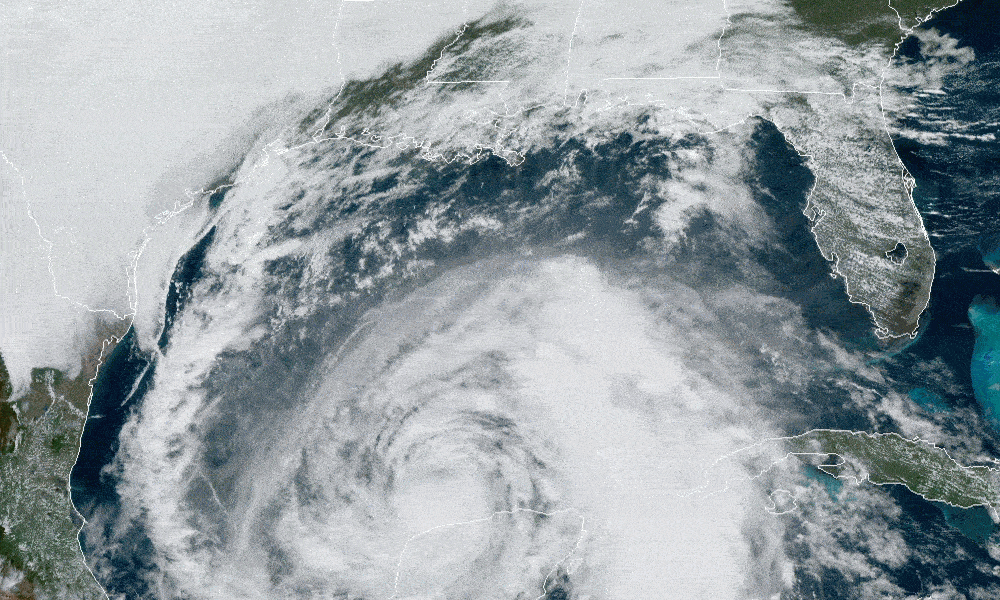 Alabama Gov. Kay Ivey on Tuesday issued a state of emergency as Tropical Storm Zeta approaches the Gulf Coast.
"Ahead of Tropical Storm Zeta's anticipated landfall Wednesday evening as a Category 1 hurricane, I am issuing a state of emergency effective today at 4:00 p.m.," Ivey said. "While this storm is not expected to have an impact as large as storms we've seen move through the Gulf earlier this year, we want to be in the best place possible to respond to anticipated rain, storm surge and mass power outage. I encourage everyone to remain weather aware and tuned in to their trusted news source as this storm could shift direction or change intensity. We continue to track the path of this storm and will stay in touch with the people of Alabama with any updates."
Zeta is currently a tropical storm over the Gulf of Mexico, but it is predicted to make landfall as a category one hurricane. The National Hurricane Center is predicting Zeta to make landfall in Mississippi on Wednesday and then proceed toward Alabama, but these storms can and do move.
A more easterly track could prove devastating to the Alabama Gulf Coast as was the case with Hurricane Sally, which shifted course in September, hitting Alabama, though Zeta is expected to be weaker than Sally at landfall.
The storm surge from the Mississippi-Alabama border to Dauphin Island is forecast to be 5 to 8 feet. Mobile Bay to the Alabama-Florida border is expected to have 3 to 5 feet of storm surge and from the border to Navarre, Florida, could experience 2 to 4 feet of storm surge.
Hurricane force winds are a possibility with this storm. Tropical force winds are expected to be an issue for Southern Mississippi and Alabama well inland. There is expected to be heavy rainfall across the state Wednesday night into Thursday morning.
The Baldwin County Emergency Management Agency announced that sandbags are available inside the county commission office at Robertsdale Central Annex (22251 Palmer Street) until 4:30 p.m. Tuesday and from 8 a.m. until 4:30 p.m. Wednesday or while they last.
Bring any help and shovels you will need. There is a limit of just 25 bags per person. Alabama's coastal counties are currently under a Tropical Storm Warning, a Storm Surge Warning for Mobile County and a High Rip Current and High Surf Warning.
Congressman Bradley Byrne said, "I just finished up briefings from Alabama EMA, FEMA, and the National Hurricane Center regarding #Zeta. We should not take this storm lightly and should start making preparations right away. After sundown Wednesday, I'd encourage everyone in Southwest Alabama to stay home and off the roads until sunrise Thursday. This storm will have impacts as far north as Montgomery, so those in Washington, Clarke, and Monroe counties will see tropical storm force winds and heavy rain. I'd encourage everyone to charge their phones and other necessary electronics. If you have an emergency during the storm, call 911 and do not try to drive."
Coastal Alabama is still in the process of recovering from Hurricane Sally which hit the state on Sept. 15.