Armistead Applauds Legislature for their Hard Work on Reapportionment
By Brandon Moseley
Alabama Political Reporter
Alabama Republican Party Chairman Bill Armistead released a written statement today regarding the redistricting plan that passed the Alabama Legislature early Thursday morning.
Chairman Armistead said, "I would like to applaud our Republican leaders in the Alabama Legislature for working so hard this past year to pass a reapportionment plan that, for the first time in state history, fairly apportions legislative districts in the state of Alabama. Despite the childish, costly delay tactics used by Democrats to slow down the legislative progress, Republican leaders in the House and Senate remained committed to fulfilling their Constitutional obligations and were able to pass a reapportionment plan of which all Alabamians can be proud."
The Alabama state legislature worked until 4:00 AM on Thursday; but after hours of lengthy debate, introduction of alternative plans, and delaying tactics; both the Alabama House and Alabama Senate passed the Reapportionment plans that were introduced by the Co-Chairmen of the Joint Committee on Reapportionment.  Rep. Jim McClendon (R) from Springville was the sponsor of the redistricting plan for the Alabama House of Representatives.  Senator Gerald Dial (R) from Lineville was the sponsor of the redistricting plan in the Alabama Senate.  Democrats in the legislature introduced a number of varying plans; but ultimately the plans introduced by Chairmen McClendon and Dial were the plans passed by the legislature in the Special Session to deal with decennial reapportionment.
Chairman Armistead said, "Senator Gerald Dial (R-Lineville) and Representative Jim McClendon (R-Springville) led the process of crafting a plan to make each legislative district as equal as possible in terms of the percentage of the population represented in each district. For more than a century, Alabama Democrats have used the reapportionment process to unfairly manipulate and draw district lines that pushed Republicans out of the legislature. It would have been easy, and some might even say fair, for Republicans to retaliate and reapportion in such a way that would skew legislative districts. Rather than embrace vindictive strategies our Republican leaders took the high road to draft a reapportionment plan that follows U.S. Department of Justice guidelines, resulting in the most balanced legislative districts in our state's history."
Senator Jabo Waggoner (R) from Vestavia said on Facebook, "The Senate and the House have both passed the redistricting plans despite opposition from Democrats. The plans are fair and accurately reflect our state's changes in population.  Very proud of all of the Senate and House Republican accomplishments this year during the regular and special session."
Chairman Armistead continued, "The architects of Alabama's reapportionment plan drew lines to ensure that each legislative district contains as close to an equal number of constituents in each district as possible. Republican legislators were so committed to the "one citizen = one vote" principle, that they used a +/- 1% differential for each district. This is in stark contrast to the +/- 5% margin used by Democrats in the past in order to intentionally dilute regions that were heavily Republican. We are fortunate to have Republican leaders in Montgomery who were willing to tirelessly work to achieve the fairest reapportionment process possible for the voters of Alabama. It is a shame that Democrats were equally committed to dragging out the process by throwing a pointless partisan tantrum, wasting thousands of taxpayer dollars to make a political statement."
Rep. Thomas Jackson (D) from Thomasville was less impressed: "The Senate redistricting plans that the Republican supermajority has sponsored are wrought with political gerrymandering that violates the guidelines in our state's constitution that require legislative districts be respectful of county boundaries and communities of interest. Tonight, Rep. McClendon admitted that the Republican plan packs African American voters in majority-minority districts. When asked about the marginalization of African American voters in majority white districts, he claimed the Justice Department is not interested in majority white districts. This outrageous act of blatant political and racial gerrymandering is only matched by the hypocrisy of wasting the taxpayers' dollars on a special session when the state's constitution required redistricting to be addressed during the regular session of the legislature." Representative Jackson is the Chairman of the House Democratic Caucus.
Democrats have accused the Republicans of "packing" that is placing too many Black voters in majority minority districts.  While the Alabama Democratic Party supports having the same number of majority minority districts they would prefer less racially homogenous districts.  White Alabamians increasingly are more likely to vote for Republican candidates, while Alabama's Black voters historically vote heavily for Democratic Party Candidates.  For example if a Majority minority district is 60% Black and Black voters in that district vote 85% for the Black Democratic Party candidate, then that Black Democrat would have 51% of the vote and victory even if every single White voter voted against him or her.  Creating a majority White district with a 40% Black voter population, tends to favor electing White Democrats.  Seasoned Black politicians know that they are not likely to win in a 60% White district so they support White Democrats in the primary.  If 85% of the Black electorate votes for the Democrat in the general election, then the Democrat only needs 26% of the White vote to win in that district.  The Democrats argue that by creating minority majority districts that are 80% Black, the Republicans have tilted the field in favor of the Republican Party and have decreased the influence of Black voters in Alabama.
Under the United States Constitution a census of the nation is performed every ten years.  The last census was in 2010.  The Census is used by the states to reapportion the Congressional Districts so that each Congressman in the state has roughly the same number of people in his or her Congressional District.  Alabama has seven Congressional Districts.  Under the state of Alabama's 1901 Constitution, Alabama also uses the federal census numbers to reapportion both the Alabama Senate and the Alabama House of Representatives.  The next election for the legislature is in 2014.  The legislature has to pass reapportionment plans before then.
The Republican controlled House and Senate passed plans on Thursday morning.  Alabama's reapportionment plans still have to be approved by the U.S. Department of Justice.  The 1964 Voting Rights Act and subsequent court decisions have given the federal government oversight over Alabama's reapportionment process.  This is due to a the historical practice of disenfranchising the Black minority in this state beginning in the 1870s through the 1960s, leading to passage of the 1964 Voting Rights Act.  Some Alabama Democrats have already filed a lawsuit asking that the federal courts reject the state legislature's reapportionment plan and reapportion the state in the federal court system.
Alabama declines to release COVID-19 data associated with child care centers
APR has asked for that data and whether ADPH was aware of the number of cases associated with child care centers statewide.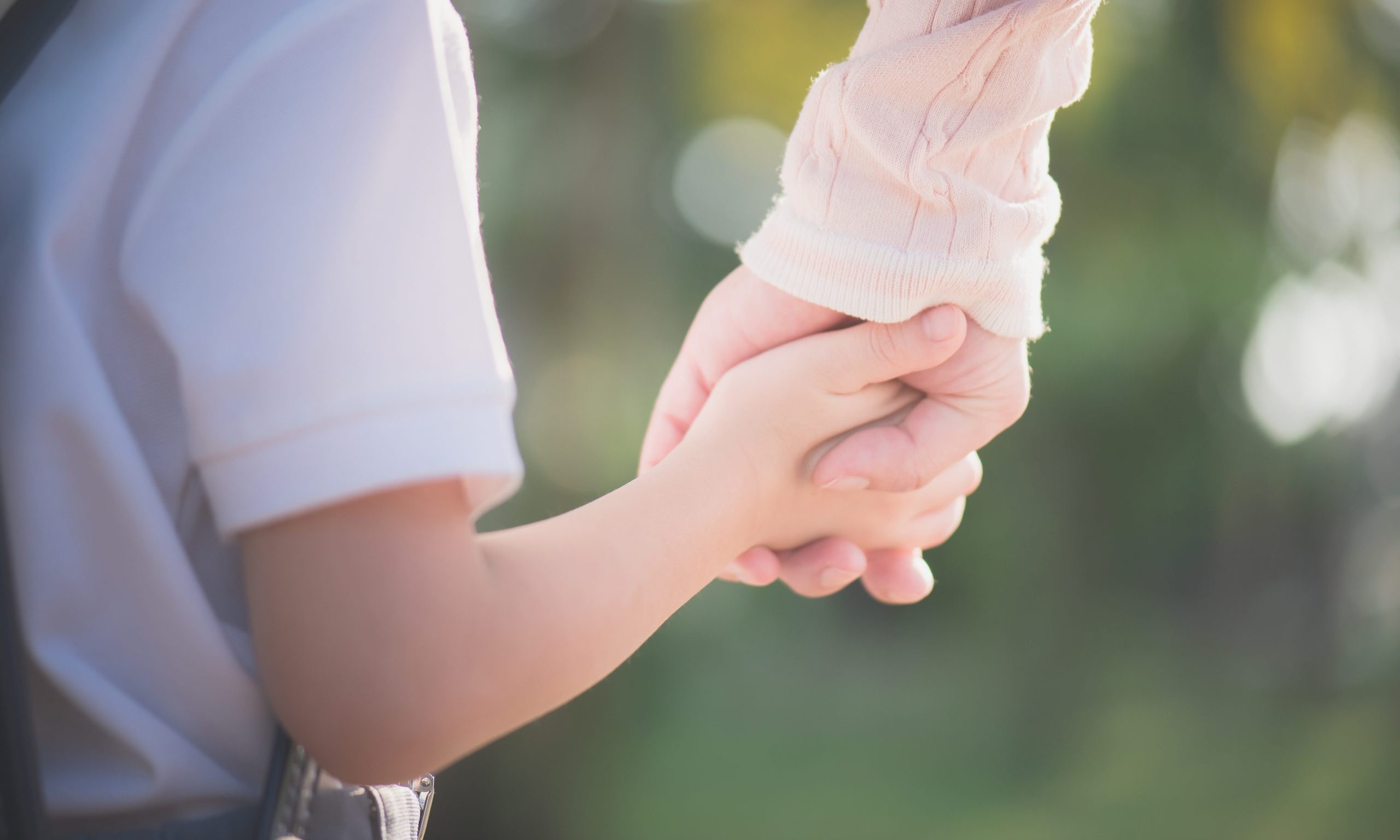 It was unclear Tuesday the number of confirmed cases of COVID-19 there have been among staff, children and relatives associated with child care facilities in Alabama, because the Alabama Department of Public Health declined to release that data.
"All cases of COVID-19 are required to be reported to the Alabama Department of Public Health under notifiable disease laws. ADPH is aware of cases in entities such as child care but does not report separately from other data," said Dr. Karen Landers, assistant state health officer, in a message to APR on Tuesday.
APR has asked for that data and whether ADPH was aware of the number of cases associated with child care centers statewide.
Landers noted that ADPH does provide the percentage of cases among age ranges, however. There had been approximately 2,628 confirmed COVID-19 cases among Alabama children 4-years-old and younger as of Monday, according to ADPH's dashboard, but the department doesn't specify which of those cases are associated with child care centers, and it was unclear how many cases there have been among relatives or workers connected to child care centers.
While children 10-years-old and older can efficiently transmit COVID-19 to others, the Centers for Disease Control and Prevention in a recent report note that "limited data are available on SARS-CoV-2 transmission from young children, particularly in child care settings."
The Sept, 18 CDC report looked at three COVID-19 outbreaks in child care facilities in Salt Lake County, Utah, during April 1 through July 10, and found that the 12 children who contracted the disease spread it to at least 12 others outside the centers, and one parent was hospitalized with coronavirus.
In one facility, researchers confirmed five cases among workers and two among children. One of those children, aged 8 months, transmitted COVID-19 to both parents, the report notes. Many of the children had mild symptoms or none at all, researchers found.
"COVID-19 is less severe in children than it is in adults, but children can still play a role in transmission," the report reads. "The infected children exposed at these three facilities had mild to no symptoms. Two of three asymptomatic children likely transmitted SARS-CoV-2 to their parents and possibly to their teachers."
While Alabama's Department of Public Health isn't releasing data on cases associated with child care centers, many other states are, including Texas, South Carolina, North Carolina, California, Minnesota and Massachusetts.
There have been 332 confirmed cases, two deaths and 14 separate outbreaks associated with child care centers in North Carolina, according to the North Carolina Department of Health and Human Services.
Health officials in California's Sonoma County traced 30 cases of coronavirus to one child at a child-care center in the county, where 16 students, 11 relatives and three workers tested positive, according to The Los Angeles Times. In addition to that outbreak, there have been 62 other cases at 13 child-care facilities in the county, including 27 family members, 10 workers and 25 students, with 381 cases of children younger than 17 still under investigation, the newspaper reported on Sept. 21.
Reopening child care centers can be done safely, according to an Aug. 28 report by the Centers for Disease Control and Prevention, which that found that in Rhode Island, which reopened child care centers on June 1, there were just 52 confirmed and probable cases among staff, children and relatives across 29 centers between June 1 and July 31.
The report noted that Rhode Island at first limited centers to 12 or fewer students, required staff and students to not move between groups in centers and "universal use of masks for adults, daily symptom screening of adults and children, and enhanced cleaning and disinfection according to CDC guidelines."
Alabama State Health Officer Dr. Scott Harris on March 19 issued an order closing child care centers through April 5, with exceptions for facilities that provided services to first responders and other workers deemed essential. Harris on March 27 issued a supplemental order allowing centers that cared for 11 or fewer children to reopen.
The Alabama Department of Public Health on Monday published a press release touting the number of open child care centers across Alabama. According to the department, 76 percent of all child care facilities in Alabama are open.
"Alabama is well on our way to reopening the necessary number of child care facilities to enable parents to return to work and resume a more normal schedule," said Alabama DHR commissioner Nancy Buckner, in a statement. "This is the sixth survey we have conducted and each one has shown tremendous growth in the numbers of open facilities. We have worked hard to encourage child care providers to open by providing support in the form of grants and supplies."
Asked whether the department is aware of the number of COVID-19 cases among children, staff or relatives associated with child care centers, a DHR spokesperson responded in a message to APR on Monday that "We don't track that."
While child care plays a critical role for working parents across the country, the pandemic and subsequent shutdowns have put a strain on the businesses, according to a July 13 study by the National Association for the Education of Young Children, which surveyed more than 5,000 child care facilities in every state.
Among the child care centers surveyed, two out of five said they would have to close without more public assistance, while half of the minority-owned centers said they have to close without more aid, according to the report. A quarter of child care workers said they'd applied for or received unemployment benefits, and 73 percent of centers said they have or will begin laying off workers and/or make pay cuts.
An Aug. 26 study by the Washington D.C.-based nonprofit Bipartisan Policy Center found that 32 percent of parents polled said their child care centers were closed, 14 percent of them permanently, and 22 percent of the parents said they could not return to work in person without childcare.
Even when child care is available to parents, many are worried about sending their children back while COVID-19 continues to spread. Of those asked, 77 percent of parents said they were concerned that sending their kids back would increase the risk of exposing their family to COVID-19.