Bentley Signs State Defense Force Bill
By Brandon Moseley
Alabama Political Reporter
Tuesday, Governor Robert Bentley signed the Alabama State Defense Force bill (SB278) into law.  The law modernizes and enhances the statute which authorized the creation of the Alabama State Defense Force in the 1970s (ASDF).
Alabama State Senator Phil Williams (R) from Rainbow City is the sponsor of the bill and led it through the Senate. "The new law is a revision of the original statute and is designed to give the ASDF some clear guidance, a more definitive chain of command, and to help to create a real mission for their members. The State Military Department specifically requested the bill and I met with their staff on several occasions to work on the details. As a result of the new law the State will now be able to fully implement a State Military Department Regulation that will govern the ASDF's activities. It will also likely result in the ASDF becoming an augmentee organization to National Guard command centers for disaster relief such as what we experienced in the April 2011 tornado event," Sen. Williams said.
The bill did not make it to the House of Representatives calendar until the last day of the 2012 legislative session.  Rep. Dickie Drake successfully carried the bill in the House.  Rep Drake said that the Alabama Defense Force is "A bunch of patriots who stay behind" and take care of the Alabama National Guard armories, equipment, and facilities while the Alabama National Guard is overseas on deployments.  The bill passed the House overwhelmingly with support from both the Republicans and the Democrats.
Rep. Drake said that the Alabama Defense Force are all volunteers and they receive no compensation.  While the membership includes civilians many are former military.  Rep. Drake said that force is used in a support capacity for the Alabama National Guard and is not intended to be an armed force.  The Alabama State Defense Force is commanded by Major General Ronald G. Nolan.
Sen. Williams said, "The ASDF was created by a combination of statute and executive order in the 1970's. It was originally conceived as a quasi-military organization to augment the State National Guard here at the homefront in the event of a full mobilization which resulted in the Guard being fully deployed. Over time the organization has not had a real viable mission and the advent of the current war has shown that it is highly unlikely that the National Guard will ever be fully deployed all at one time."
According to the official web site of the Alabama State Defense Force, the State Defense Force is "the official state guard, or state militia, of the State of Alabama, members of ASDF serve our state during her most desperate times of need. As a military force under the control of the Governor and the Adjutant General, we are called upon to serve our state when needed and called on. Most often, we serve during times of natural disaster or other climatic events."
During World War II, the Alabama National Guard was federalized and sent overseas where it fought under Gen. McArthur in New Guinea and participated in the liberation of the Philippines among other actions.  Alabama Governor Frank Dixon organized a temporary military force to replace the federalized National Guard. The Alabama State Guard was recruited mostly from the state's American Legion posts of overage World War I veterans and trained at Fort Gaines on Dauphin Island. A.S.G. companies actually were called out during the war to maintain order in several labor disputes.  The Alabama State Defense Force is based partially on the example of this earlier force.  Alabama is among 26 states that have a state defense force.
Over 5,000 Alabama Guard members were deployed with the American armed forces during the Iraq War.  Rep. Drake said that the ASDF helps "keep continuity in the unit" while members of the National Guard are deployed away from their normal duties here in Alabama.
To learn more about the Alabama Defense Force visit their website:
Governor declares state of emergency ahead of Tropical Storm Zeta
Zeta is currently a tropical storm over the Gulf of Mexico, but it is predicted to make landfall as a category one hurricane.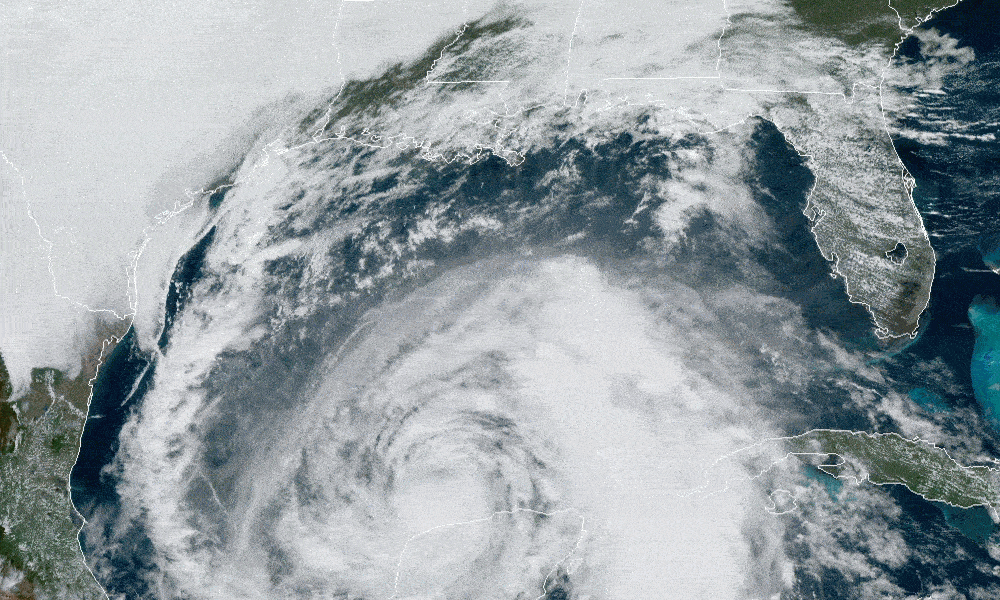 Alabama Gov. Kay Ivey on Tuesday issued a state of emergency as Tropical Storm Zeta approaches the Gulf Coast.
"Ahead of Tropical Storm Zeta's anticipated landfall Wednesday evening as a Category 1 hurricane, I am issuing a state of emergency effective today at 4:00 p.m.," Ivey said. "While this storm is not expected to have an impact as large as storms we've seen move through the Gulf earlier this year, we want to be in the best place possible to respond to anticipated rain, storm surge and mass power outage. I encourage everyone to remain weather aware and tuned in to their trusted news source as this storm could shift direction or change intensity. We continue to track the path of this storm and will stay in touch with the people of Alabama with any updates."
Zeta is currently a tropical storm over the Gulf of Mexico, but it is predicted to make landfall as a category one hurricane. The National Hurricane Center is predicting Zeta to make landfall in Mississippi on Wednesday and then proceed toward Alabama, but these storms can and do move.
A more easterly track could prove devastating to the Alabama Gulf Coast as was the case with Hurricane Sally, which shifted course in September, hitting Alabama, though Zeta is expected to be weaker than Sally at landfall.
The storm surge from the Mississippi-Alabama border to Dauphin Island is forecast to be 5 to 8 feet. Mobile Bay to the Alabama-Florida border is expected to have 3 to 5 feet of storm surge and from the border to Navarre, Florida, could experience 2 to 4 feet of storm surge.
Hurricane force winds are a possibility with this storm. Tropical force winds are expected to be an issue for Southern Mississippi and Alabama well inland. There is expected to be heavy rainfall across the state Wednesday night into Thursday morning.
The Baldwin County Emergency Management Agency announced that sandbags are available inside the county commission office at Robertsdale Central Annex (22251 Palmer Street) until 4:30 p.m. Tuesday and from 8 a.m. until 4:30 p.m. Wednesday or while they last.
Bring any help and shovels you will need. There is a limit of just 25 bags per person. Alabama's coastal counties are currently under a Tropical Storm Warning, a Storm Surge Warning for Mobile County and a High Rip Current and High Surf Warning.
Congressman Bradley Byrne said, "I just finished up briefings from Alabama EMA, FEMA, and the National Hurricane Center regarding #Zeta. We should not take this storm lightly and should start making preparations right away. After sundown Wednesday, I'd encourage everyone in Southwest Alabama to stay home and off the roads until sunrise Thursday. This storm will have impacts as far north as Montgomery, so those in Washington, Clarke, and Monroe counties will see tropical storm force winds and heavy rain. I'd encourage everyone to charge their phones and other necessary electronics. If you have an emergency during the storm, call 911 and do not try to drive."
Coastal Alabama is still in the process of recovering from Hurricane Sally which hit the state on Sept. 15.