McClendon and Smitherman Divided Over Preclearance Section of the 1965 Voting Right Act
By Susan Britt and Brandon Moseley
Alabama Political Reporter
Section 5 of the 1965 Voting Rights Act requires that any changes to voting districts in Alabama and 15 other states must be approved by the United States Department of Justice (DOJ). The City of Calera and Shelby County have challenged that 47 year old law, which was supposed to expire but which has been renewed by the United States Congress twice…..most recently in 2006 during the George W. Bush Administration.
The Voting Rights Act of 1965 was passed by the United States Congress because Alabama and 15 other states had a history of discrimination against minorities and that based on their histories Section 5 required that they must receive preclearance from DOJ before any reapportionment plan can be implemented. Shelby County and the City of Calera argue that times have changed and that modern Alabamians have grown past the often violent racial disharmony of the increasingly distant past.
Alabama State Representative Jim McClendon (R) from Springville agrees with Shelby County. The Republican Chairman of the Joint Committee on Reapportionment told 'The Alabama Political Reporter' that the law is almost 50 years old and that preclearance requirement should end.
Alabama State Senator Rodger Smitherman disagrees. He told the 'Alabama Political Reporter,' "I promise you nothing has changed but time." Sen. Smitherman said that the only reason that change occurred has been because federal authorities: "Came in and stopped Alabama from doing what they were doing. The reason that we don't have some of the older problems is because of other federal laws. If they were removed we would go backwards in time in this state. The effort is being made now to take us back. Without a fight many African-American voters will continue to be disenfranchised. The people who want to disenfranchise the African-American voters will accelerate. We still have the same problems."
Rep. McClendon said that ending preclearance would not lead to discrimination, because any group who felt that they were being treated unfairly would still have the right to sue. Ending the preclearance requirement on the other hand would save the state of Alabama and its cities and counties a considerable amount of money.
U.S. Attorney General Eric Holders defends the preclearance requirement. At a gathering of the Congressional Black Caucus and the Conference of National Black Churches, AG Holder called the preclearance requirement "a cornerstone of civil rights law." Holder said that Section 5 has been "a powerful tool to battle discrimination for years." AG Holder said that "Section 5 has increasingly come under attack by those who claim it is no longer needed."
The City of Calera is over 20% Black and it had a majority minority district represented by a Black city councilman. During the housing boom, Calera grew rapidly. Hundreds of new homes were built and the Shelby County City made several annexations. In 2006, the City had to reapportion itself. The problem for the city was that while Black families had bought homes all over the fast growing city and did not relegate themselves to the classic "colored sections" so common in the old segregated South. The City claimed that it was impossible for them to create a majority minority district in the city, even though the city is still over 20% Black. They held a city election and the lone Black City Councilman, Ernest Montgomery, lost. DOJ then intervened and forced a new at-large election. Councilman Montgomery was then reelected.
Calera has sued AG Eric Holder and the Department of Justice arguing that Section 5 is unconstitutional. Shelby County has since joined the lawsuit on behalf of Calera and the NAACP Legal Defense Fund has joined the case on the side of DOJ. To this point DOJ has won the battles in the federal court system. Reuters is reporting that the U.S. Supreme Court is likely to hear this case.
Faith in Action Alabama calls on law enforcement to protect voters from harassment
"In these harrowing days it is incumbent upon all of us as citizens and you and your colleagues as law enforcement professionals to do all we can to maintain this right secured by so much courage and sacrifice."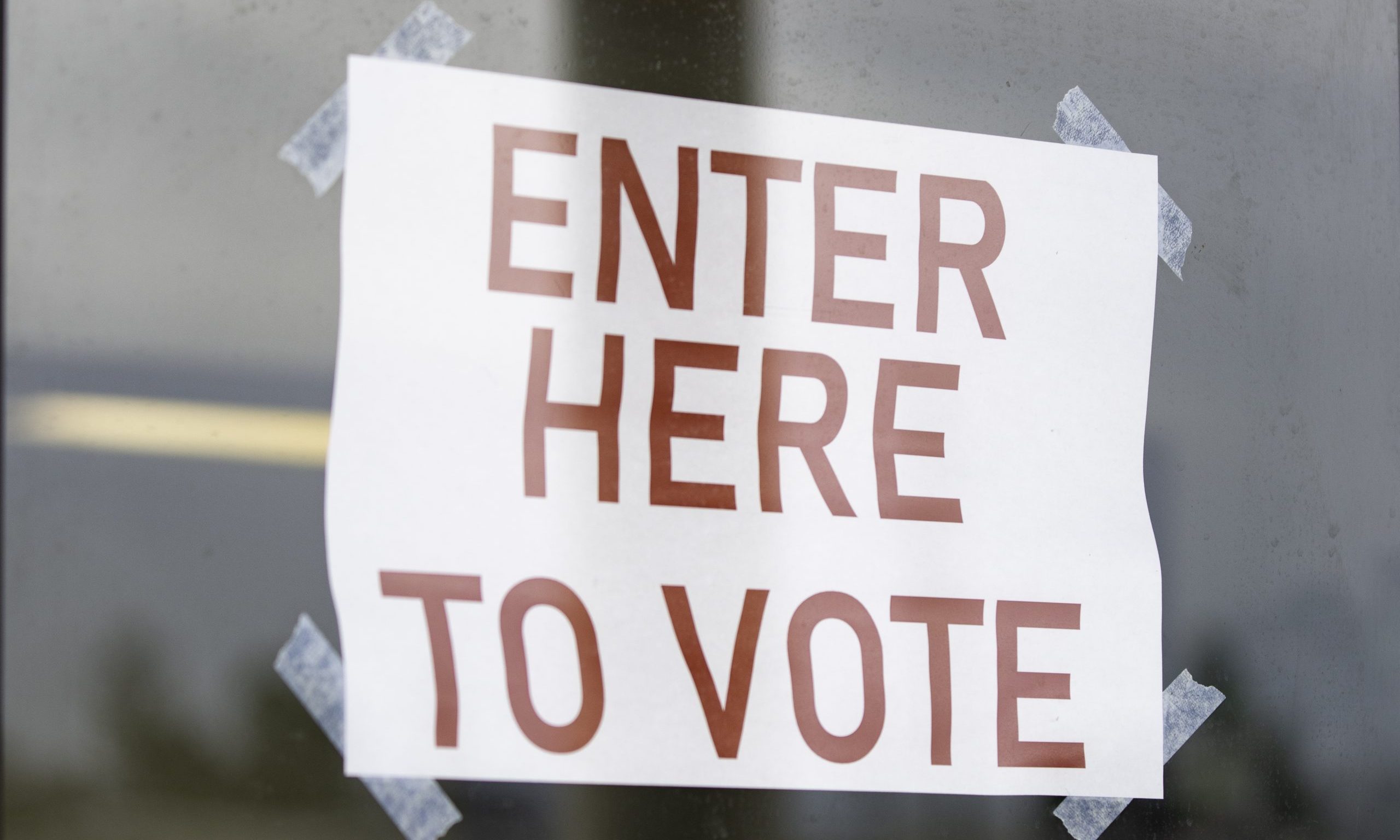 Nine clergy members from across the state have signed an open letter calling on local and state law enforcement to protect voters against intimidation and harassment at the polls.
The clergy are leaders in Faith in Action Alabama, a regional association of Christian congregations affiliated with the national group Faith in Action, the largest grassroots, faith-based organizing network in the country. It seeks to address a range of issues like gun violence, health care, immigration and voting rights.
This is their letter:
Across our country and here in Alabama, it is being seen that citizens are turning out in record numbers to vote early and by absentee ballots. It is very heartening to see so many of our fellow citizens energized and committed to exercising that most fundamental and critical duty of citizenship, the use of their franchise.  As servant leaders of an ecumenical association of nearly 2,000 faith communities across our state we are certainly encouraging our congregants to fulfill this duty either through early, absentee or day of election voting. For us this is not only part of our civic duty, but as people of faith obligation as well.

Unfortunately, it it also largely known that there are forces in our country that are actively, publicly and fervently at work to suppress the votes of some of our fellow citizens. We write to implore you to use the full authority of your office and department to ensure that those who seek to vote, especially on November 3, 2020 are not assailed or intimidated by illegal harassment in their polling places. We believe these threats are pervasive enough and real enough that proactive measures should be in place as citizens come to vote throughout that day. The strong, visible presence of uniformed legitimate law officers will hopefully prevent any attempts at confrontation or intimidation and violence.

The history of our state is marked by the efforts of tens of thousands of Alabamians who marched, protested, brought legal actions, shed their blood and some even gave their lives that every citizen of this state might have full and free access to the ballot box. In these harrowing days it is incumbent upon all of us as citizens and you and your colleagues as law enforcement professionals to do all we can to maintain this right secured by so much courage and sacrifice.

Please be assured of our prayers for you and the men and women of your department who have the awesome responsibility of providing public safety and equal protection under the law for every Alabamian. If we, the members of Faith in Action Alabama's Clergy Leadership Team, can be of assistance please do not hesitate to call upon us.

Sincerely,

Rev. Jeremiah Chester, St. Mark Baptist Church, Huntsville

Rev. David Frazier, Sr., Revelation Missionary Baptist Church, Mobile, and Moderator, Mobile Baptist Sunlight Association

Bishop Teresa Jefferson-Snorton, Fifth Episcopal District of the Christian Methodist Episcopal Church

Bishop Russell Kendrick, Episcopal Diocese of the Central Gulf Coast

Bishop Seth O. Lartey, Alabama-Florida Episcopal District of the African Methodist Episcopal Zion Church

President Melvin Owens, Alabama State Missionary Baptist Convention

Bishop Harry L. Seawright, Ninth Episcopal District of the African Methodist Episcopal Church

Dr. A.B. Sutton, Jr., Living Stones Temple, Fultondale

Father Manuel Williams, C.R., Resurrection Catholic Missions of the South, Montgomery