Shelby Opposes Increased Spending on Obamacare
By Brandon Moseley
Alabama Political Reporter
Tuesday, United States Senator Richard Shelby (R) from Alabama told a Senate Subcommittee: "I firmly support the full repeal of ObamaCare and will not support a Labor/HHS Appropriations bill that includes further discretionary funding for the program."  Senator Shelby is the Ranking Republican Member of the Appropriations Subcommittee on Labor, Health and Human Services, Education, and Related Agencies.
Alabama's senior Senator said, "Two-thirds of Americans hope the Supreme Court will overturn some or all of ObamaCare.  The American people clearly do not want what ObamaCare will inevitably bring: higher taxes and lower quality of care.  We should not mortgage our children's future for non-essential, unproven programs that grow the size and scope of the federal government."
In particular, Sen. Shelby was critical of the Prevention and Public Health Fund.  Sen. Shelby called the Prevention fund a "slush fund."  The Senator complained that ObamaCare authorized and permanently appropriated funding for the Prevention Fund over 10 years automatically without any additional Congressional action.
Shelby cited several examples of what he called "questionable activities" that the Prevention Fund has used taxpayer dollars for: a public relations campaign to promote ObamaCare programs, grants to lobby local officials on raising taxes on sugary beverages, printing flyers to promote the importance of spaying and neutering pets, a program to set national standards on appropriate television viewing time for children, and CMS Health Insurance Exchanges.
"It is illogical to pour money into programs that may be ruled unconstitutional should the Supreme Court decide to overturn ObamaCare," said Shelby.  The Fiscal Year 2013 bill includes an increase of $547 million to support the implementation of the new federal health insurance exchanges.  Some states (including Alabama) have moved forward with their own healthcare exchange.  At this point, no one knows how many states will opt to have healthcare exchanges since most states are waiting for the Supreme Court's pending decision on the Constitutionality of Obamacare.  This makes it impossible to know the size and scope of the necessary federal exchanges.
"The administration has received billions in ObamaCare-related funding to implement a law that over two thirds of Americans oppose," said Sen. Shelby. "It is time to put an end to unchecked government expansion."
Sen. Shelby also objected to the Fiscal Year 2013 bill's $288.3 million budget request for the National Labor Relations Board (NLRB).  "This is a classic example of bureaucratic overreach.  Last year the NLRB wanted to tell a private company where they could build a facility.  This year they want to limit employers' ability to respond to a union's formation.  Few federal agencies have worked as hard to disrupt the free market as the NLRB.  Congress should not continue to fund an agency that enacts a radical, anti-business agenda at the expense of workers and the economy."  The NLRB has grown by 14.5% under President Obama.
The same bill also spends $600 million for Obama's Race to the Top Program. The Education Department is using the funds to bait the states and school districts into implement Obama's education reform plans.  Sen. Shelby said, "It is critical that federal education funding ensure that all students have access to a quality education," said Shelby.  "However, the Race to the Top program turns that notion on its head by investing in a competitive program that only benefits students in states that implement the administration's prescriptive education agenda."
Sen. Shelby saved his strongest wording for Obamacare, "The majority of Americans do not want the Affordable Care Act or what it will inevitably bring: higher taxes and lower quality of care."  "In Fiscal Year 2013, the Labor/HHS Appropriations bill provides nearly $4 billion in new discretionary funding for Affordable Care Act-authorized programs.  This is in addition to the $35 billion in mandatory spending that has been funded on autopilot over the past two years alone.  There is no reason after spending $35 billion, that we should support double-dipping into the discretionary budget for additional dollars as well."
Sen. Shelby said, "On top of this massive increase in federal spending, the Affordable Care Act is expanding the footprint of the federal government, hiring over 1250 employees to work solely on implementation in the past two years. It is foolish to believe that another federal entitlement would ever save this nation money.  How could a law pay for insurance coverage for millions of new people and extend the solvency of Medicare while simultaneously reducing the deficit?  The answer is simple – it cannot."
The U.S. Supreme Court will decide whether or not the Patient Protection and Affordable Care Act of 2010 (Obamacare) is constitutional or not within days.  Republican Presidential nominee apparent Gov. Mitt Romney has vowed to overturn the unpopular act if he defeats President Obama on November 6th.
Sen. Richard Shelby was elected to Senate in 1986 and lives in Tuscaloosa.
Prosecution accepts misdemeanor plea in high-profile environmental administrator's case 
The plea deal came shortly before Jefferson County Circuit Court Judge Stephen C. Wallace was to hear arguments on selective and vindictive prosecution.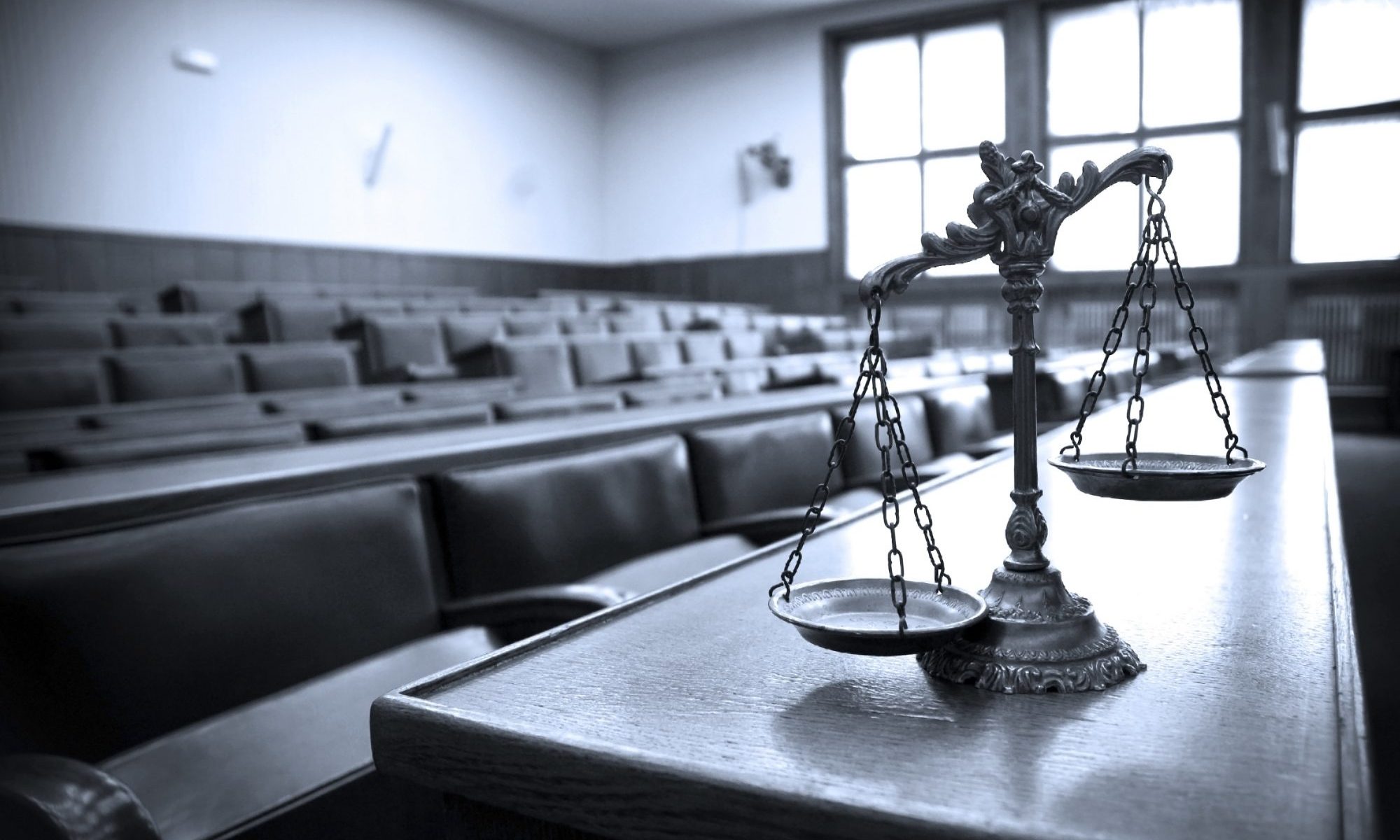 Almost two years ago, Trump administration EPA Region 4 Administrator Onis "Trey" Glenn III was charged with more than a dozen state felony ethics violations. On Monday, he pleaded guilty to three misdemeanor charges after reaching a plea agreement with the prosecution.
The plea deal came shortly before Jefferson County Circuit Court Judge Stephen C. Wallace was to hear arguments on selective and vindictive prosecution.
According to a statement from the Ethics Commission at the time, Glenn, along with former Alabama Environmental Management Commissioner Scott Phillips, was charged after a Jefferson County grand jury returned indictments against the two on Nov. 9, 2018, according to a statement from the Ethics Commission.
Rather than moving forward with the case, prosecutors dropped the felony charges against Glenn. They opted to reach an agreement to accept a plea on three counts of "unintentional" violations of the ethics code. Glenn received a two-year suspended sentence for his actions.
"In the interest of efficiency, we were pleased to take advantage of the opportunity to resolve this matter," Glenn's attorney Matt Hart told APR when reached for comment. "My client pleaded to unintentional, misdemeanor violations of the ethics law, and the matter is concluded."
Questions surround the prosecution's decision to settle the case for a confession to minor offensives in such a high profile case. Still, from the beginning, the case was marred by allegations that the Alabama Ethics Commission's lawyers had mishandled the investigation and indictments.
Indictments against Glenn and Phillips were reported by AL.com even before the pair was arrested or served with the indictments. In AL.com's report, Ethics Commission Executive Director Tom Albritton said that then-Jefferson County District Attorney Mike Anderton had requested the Ethics Commission help indict the two men.
As first reported by APR, shortly after Glenn and Phillips' indictments, Albritton and his team's actions raised serious questions about the process that led to charges against the two men. APR reported that Albritton and Ethics Commission lawyer Cynthia Propst Raulston approached Anderton, and he did not request help with the case from the commission, as was reported in AL.com.
Later, APR confirmed that the Ethics Commission approached Anderton, contradicting Albritton's public statement. In a sworn statement given on Feb. 9, 2019, Anderton said it was Ethics Commission lawyers who approached him, as first reported by APR in November of last year.
According to Anderton, in the fall of 2018, Propst Raulston approached him because "she had a case she wanted to present to the Jefferson County Grand Jury."
He further states, "I told Ms. Raulston that I would facilitate her appearance before the grand jury but that my office did not have the resources to support her case. I also told her that she would have to prosecute the case herself."
These and other aberrations came into sharper focus when Hart — the state's most famous prosecutor of his generation turned defense attorney — began diving into the particulars of the prosecution's case.
Glenn's defense argued from the start that procedural process was circumvented when Albritton and Propst Raulston took the complaint directly to a grand jury rather than the Ethics Commission as prescribed by the Legislature.
An ethics commissioner told APR privately that the commission was never informed about a complaint against the two men, nor was the investigation.
According to internal sources, actions taken by Albritton and Propst Raulston created turmoil at the commission and raised a question about who would prosecute the case on the state's behalf.
During the process, Albritton, Propst Raulston, and other attorneys for the commission asked the attorney general's office to take over the case; however, according to sources within the office, the AG turned them down after a review found "statutory problems" with how the case against Glenn and Phillips was handled.
In a motion to dismiss, the defense said, "In sum, the Ethics Commission Staff trampled Mr. Glenn's rights in obtaining the indictment without giving him his required notice and an opportunity to be heard as required by the Alabama Ethics Act, and then after indictment denied him notice as guaranteed by the Grand Jury Secrecy Act and failed to protect his presumption of innocence as required by the Rules of Professional Conduct."
While not explicitly noted in the motion to dismiss, the relationship between environmental group GASP and the prosecution was a subject that would have been heard in the hearing on selective and vindictive prosecution.
Immediately following Glenn and Phillips' indictment, GASP posted a celebratory tweet, even taking credit for the indictment.
Just so y'all know, Gasp made this possible. We were the ones whose presentation was shared by Glenn and Phillips. We paid for the exhibits in PACER so we could piece this story together. We did the leg work and the organizing. We need your support to keep doing it! https://t.co/5ubmIMciEQ

— GASP (@gaspgroup) November 13, 2018
Former GASP director Stacie Propst is the sister of Ethics Commission lawyer Propst Raulston who presented the case to the Jefferson County grand jury.
While many in the environmental community celebrated Glenn's indictment, the defense argued the prosecution took an illegal short cut to indict him, which denied Glenn due process and amounted to selective and vindictive prosecution.
Monday's plea agreement ended the two-year drama without further exposure as to what happened behind the scene. Phillips's case is still pending.