Young women come together to learn and live state government
By Bill Britt
Alabama Political Reporter
MONTGOMERY—Last week young women from across Alabama came together to form friendships and a government of their own.
The American Legion Auxiliary Girls State is based on the ideals of a "legacy of leadership, a heritage to honor and a future to form," said Alabama's Lt. Governor Kay Ivey. Lt. Governor Ivey, a former Girls State delegate, was ironically elected Lt. Governor of Girls State as a young lady.
Established in 1937, the Girls State program has given nearly one million young people an opportunity to learn first-hand how their state and local government works.
During the week-long program the girls set up their own state government with all the accompanying offices. During the week the young woman are divided into political parties, the Nationalist and the Federalist and conduct election, hold senate and house sessions and pass legislation.
Irene Zhang was elected President Pro Tempore of the Girls State Senate.
Zhang, a senior at Mountain Book High School, said that Girls State was the greatest experience of her life. "This as been the most amazing time of my life. The things I have learned, the people I have met. It has been truly awesome."
Zhang says that she was looking for a summer activity when her school councilor suggested the program to her. "This has really changed my life, I had no idea," she said.
Zhang said that one of the most memorable events on the week-long program was a debate held on the floor of the senate concerning an abortion bill that was brought before the legislative body. "It was a very passionate debate with points and counter points in the arguments, made by very bright girls," said Zhang. "It was an amazing learning experience for everyone."
According to the program's director Lee Sellers, the event promotes "learning by doing."
Mrs. Sellers a former Girls State delegate in 1983 said, "I came to Girls State from a very small school and I was very shy. When I was elected mayor I had no idea what to do, so, I had to pretend that I knew what I was doing."
Sellers says that pretending led to her gaining great confidence and transformed her into a different person. "When I went back to school I was such a different person. I had a wonderful senior year," said Sellers. That is the same story we hear from many woman who have attended Girls State.
Sellers says that Girls State brings together young women from every corner of Alabama from the smallest town to the biggest cities. "They make lifelong friends, change lives for the better," said Sellers. "In many respects these girls represent the best and brightest of our young women and our future leaders. It is an experience of a lifetime."
During the week the attendees hear from state leadership on a variety of topics related to government.
One of the speakers at this year's event was former Alabama Supreme Court Justice Sue Bell Cobb. In what may seem like another odd twist of fate, as a young woman Justice Cobb ran for the office of Supreme Court Justice when she attended Girls State. However, she lost the election that time. Justice Cobb spoke at the event right after the primary election where many of the young woman has just lost their own races and where others would soon lose. "It was such an inspiration to have her speak when she did because the girls could see that, you might lose this race at Girls State but it does not mean you don't have what it takes to come back and win in real life," said Sellers.
Other speakers at the event were Congresswoman Martha Roby, Congresswoman Terri Sewell via technology, State Treasurer Young Boozer, Alabama Finance Director Marquita Davis, author Susan Baker wife of former US Secretary of State James Baker III, Lt. Governor Kay Ivey and Governor Robert Bentley.
Chandler Shields from Madison was elected Lt. Governor and Tori Parris was elected this year's Girls State governor.
Both young women said that it was a life-changing event and that they had formed friendships that they would cherish forever.
Print this piece
Seven inmates, seven workers test positive for COVID-19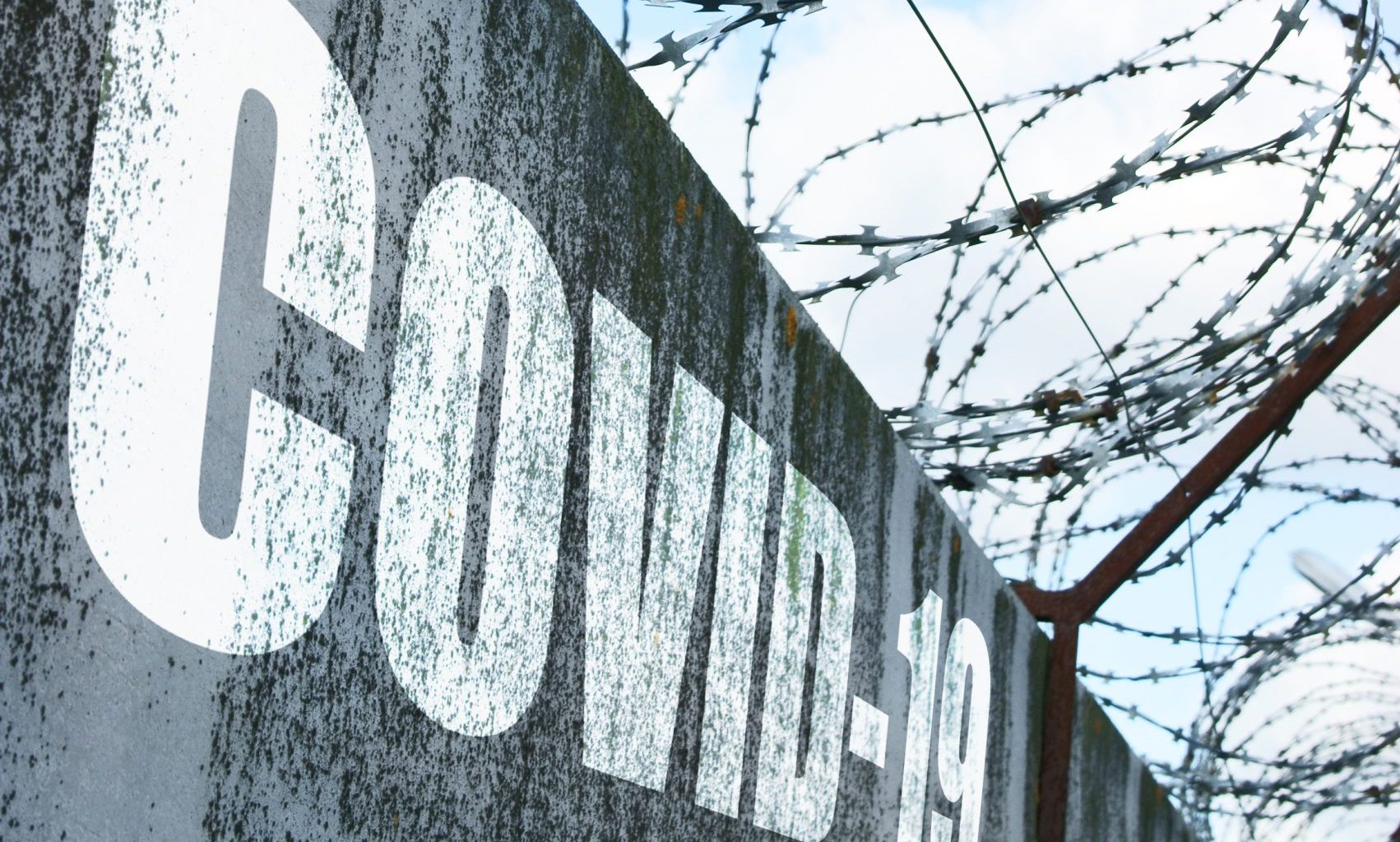 The Alabama Department of Corrections on Tuesday said in a statement that seven more prison workers and seven additional inmates have tested positive for COVID-19. 
Four workers and one woman serving at the Julia Tutwiler Prison for Women all tested positive for coronavirus, according to an ADOC press release. There are 16 confirmed cases among staff at the facility. 
The woman serving at Tutwiler prison continues to be asymptomatic and was tested pre-operation for a scheduled surgery, according to the release, which states she has been moved to "medical isolation" and the dormitory where she was housed has been placed on on level-one quarantine, meaning inmates will be monitored for symptoms and have temperature checks twice daily. 
Other positive test results came back for a worker at Ventress Correctional Facility, another at the Alex City Community Based Facility and Community Work Center and one at the Birmingham Community Based Facility and Community Work Center, according to ADOC. 
Four inmates at the St. Clair Correctional Facility who also tested positive for COVID-19 were living in the same small area within the prison's infirmary as an inmate who previously tested positive for the virus, according to the release. That living area remains on level-two quarantine, meaning inmates remain there for all daily activities, and the entire infirmary at St. Clair remains on level-one quarantine.
One inmate at the Kilby Correctional Facility and another at the Frank Lee Community Based Facility/Community Work Center also tested positive for  COVID-19. 
The man serving at Kilby prison was housed in the facility's infirmary, and was transferred to a local hospital after showing symptoms of the virus, where he tested positive, according to ADOC. Kilby's infirmary has been placed on level-one quarantine.
The inmate at Frank Lee developed symptoms of COVID-19 and was taken to the Staton Correctional Facility to an area under level-two quarantine, where he subsequently tested positive, according to the department. He was then taken to medical isolation at Kilby prison,  and the facility was placed on level-one quarantine. 
There have been 68 confirmed cases among prison workers in the state, while 17 have since been cleared to return to work. 
Ten of the 19 confirmed COVID-19 cases among inmates remain active, according to ADOC. As of Monday the state has tested 176 of Alabama's approximately 22,000 inmates, according to the department.
Print this piece