Bentley Urges Alabamians to Prepare for Tropical Storm Debby
By Brandon Moseley
Alabama Political Reporter
Sunday, Governor Robert Bentley warned that Tropical Storm Debby could threaten the Alabama coastline and urged Alabamians to closely monitor weather reports.
Gov. Bentley said, "Now is the time to make sure you and your family are ready for any potential impact on the state.  While forecast tracks show the center of the storm likely entering Louisiana, the 'cone of uncertainty' from the National Weather Service includes the Alabama Gulf Coast. Some inland areas in the state could also be affected. Take the time you have now to go ahead and prepare for what may lie ahead. We are closely monitoring this storm and are preparing to respond as needed. We urge the public to monitor updated forecasts and stay aware of the situation in the Gulf."
Alabama Emergency Management Agency Director Art Faulkner said, "A major part of being prepared for any potential severe weather event is having a reliable device to receive weather updates.  One of the best devices is an all-hazard weather radio. By staying close to various sources of weather information, you can stay ahead of the storm and make sure you are prepared."
The National Weather Service has issued Tropical Storm Warnings from Morgan City, Louisiana east to the Suwannee River in Florida, including all of the Alabama Gulf Coast. As of press time, the storm appears to have stalled off the Florida Coast and if it stays on its current northward path would make landfall near Apalachicola FL sometime on Wednesday.
One swimmer is presumed drowned in the strong currents offshore at Orange Beach on Monday.  Efforts by the man's teenage son and another man to rescue him were unsuccessful.  There are press reports of Coast Guard rescues of boaters on Sunday.
Debby is currently a tropical storms with winds at 60 mph; but the storm could strengthen before coming ashore.
Gov. Bentley and EMA Director Faulkner are continuing to monitor the storm closely.
The Governor's statement warned that this storm carries a possibility of heavy rain and has the potential to produce inland flooding.  The statement also warned about dangerous rip currents.  One swimmer is presumed drowned in the strong currents offshore at Orange Beach on Sunday.  There are also press reports of Coast Guard rescues of boaters Sunday.
For more information:
Faith in Action Alabama calls on law enforcement to protect voters from harassment
"In these harrowing days it is incumbent upon all of us as citizens and you and your colleagues as law enforcement professionals to do all we can to maintain this right secured by so much courage and sacrifice."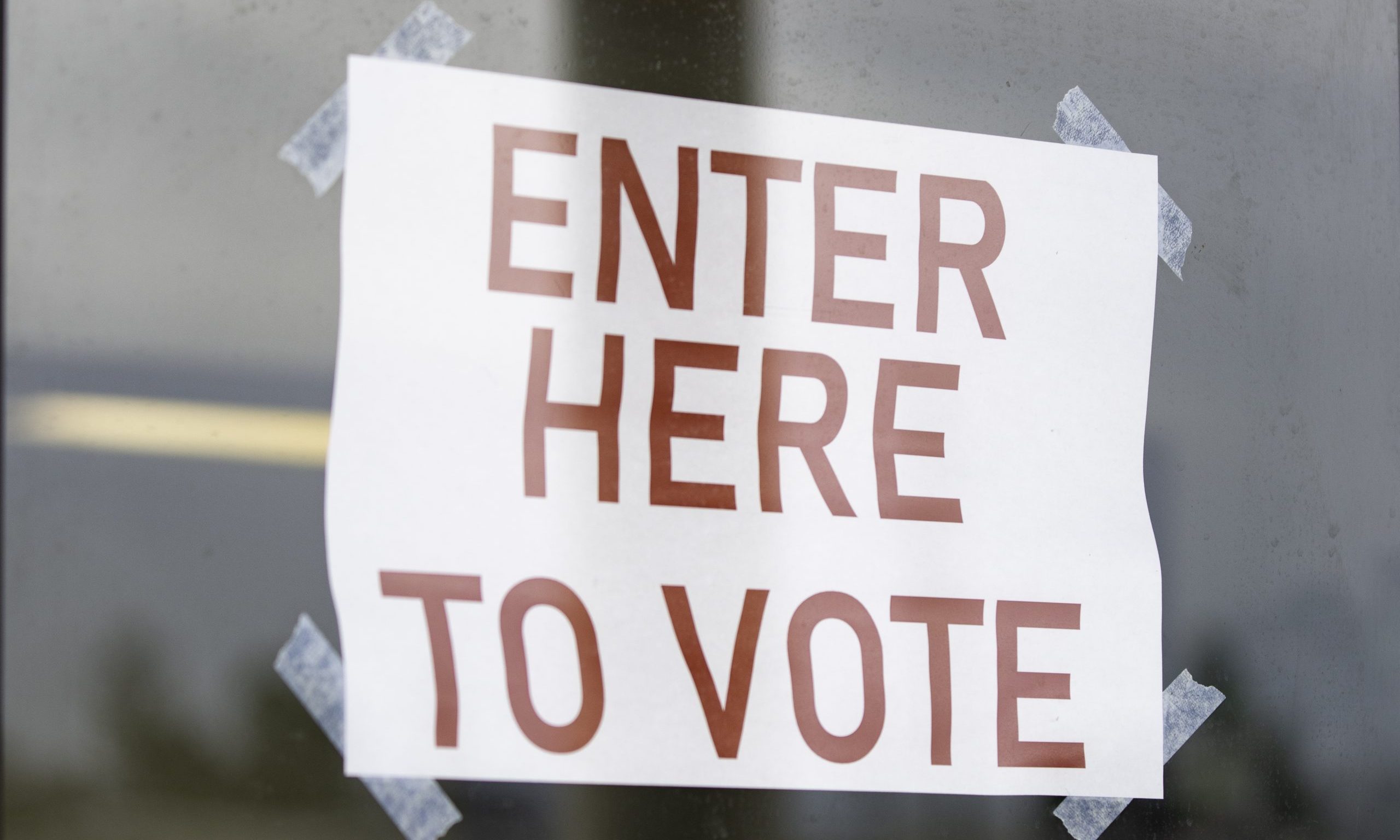 Nine clergy members from across the state have signed an open letter calling on local and state law enforcement to protect voters against intimidation and harassment at the polls.
The clergy are leaders in Faith in Action Alabama, a regional association of Christian congregations affiliated with the national group Faith in Action, the largest grassroots, faith-based organizing network in the country. It seeks to address a range of issues like gun violence, health care, immigration and voting rights.
This is their letter:
Across our country and here in Alabama, it is being seen that citizens are turning out in record numbers to vote early and by absentee ballots. It is very heartening to see so many of our fellow citizens energized and committed to exercising that most fundamental and critical duty of citizenship, the use of their franchise.  As servant leaders of an ecumenical association of nearly 2,000 faith communities across our state we are certainly encouraging our congregants to fulfill this duty either through early, absentee or day of election voting. For us this is not only part of our civic duty, but as people of faith obligation as well.

Unfortunately, it it also largely known that there are forces in our country that are actively, publicly and fervently at work to suppress the votes of some of our fellow citizens. We write to implore you to use the full authority of your office and department to ensure that those who seek to vote, especially on November 3, 2020 are not assailed or intimidated by illegal harassment in their polling places. We believe these threats are pervasive enough and real enough that proactive measures should be in place as citizens come to vote throughout that day. The strong, visible presence of uniformed legitimate law officers will hopefully prevent any attempts at confrontation or intimidation and violence.

The history of our state is marked by the efforts of tens of thousands of Alabamians who marched, protested, brought legal actions, shed their blood and some even gave their lives that every citizen of this state might have full and free access to the ballot box. In these harrowing days it is incumbent upon all of us as citizens and you and your colleagues as law enforcement professionals to do all we can to maintain this right secured by so much courage and sacrifice.

Please be assured of our prayers for you and the men and women of your department who have the awesome responsibility of providing public safety and equal protection under the law for every Alabamian. If we, the members of Faith in Action Alabama's Clergy Leadership Team, can be of assistance please do not hesitate to call upon us.

Sincerely,

Rev. Jeremiah Chester, St. Mark Baptist Church, Huntsville

Rev. David Frazier, Sr., Revelation Missionary Baptist Church, Mobile, and Moderator, Mobile Baptist Sunlight Association

Bishop Teresa Jefferson-Snorton, Fifth Episcopal District of the Christian Methodist Episcopal Church

Bishop Russell Kendrick, Episcopal Diocese of the Central Gulf Coast

Bishop Seth O. Lartey, Alabama-Florida Episcopal District of the African Methodist Episcopal Zion Church

President Melvin Owens, Alabama State Missionary Baptist Convention

Bishop Harry L. Seawright, Ninth Episcopal District of the African Methodist Episcopal Church

Dr. A.B. Sutton, Jr., Living Stones Temple, Fultondale

Father Manuel Williams, C.R., Resurrection Catholic Missions of the South, Montgomery