Luther Strange Comments on The Supreme Court Decision in Miller Case
By Brandon Moseley
Alabama Political Reporter
On Monday the Supreme Court ruled against the State of Alabama in the case, Miller versus Alabama.  In a tight 5-4 decision the nation's highest court ruled that imposing mandatory life without parole sentences for murderers who are juveniles is unconstitutional.
Following the decision, Alabama Attorney General Luther Strange released a written statement.
Attorney General Strange explained the decision: "Today, in Miller v. Alabama, a 5-4 majority of the United States Supreme Court held that the Constitution prevents the States from imposing mandatory life-without-parole sentences on murderers who commit their crimes when they are under the age of 18. We respect the Court and will of course follow its decision, but we profoundly disagree with its reasoning and result."
AG Strange continued, "It is rare that a juvenile commits the worst kind of murder. But when this happens, the Alabama Legislature and most other American legislatures have determined that the appropriate sentence is life without parole. And they have made that sentence mandatory. Thus, it is hard to understand the Court's ruling that this sentencing procedure is "unusual" for the purposes of the Eighth Amendment."
The State's courts may still give life without parole sentences, but mandatory life without parole sentences are now a thing of the past.  "We are pleased that the Court rejected Mr. Miller's broader argument that juvenile murderers can never receive life without parole. The Court instead affirmed the right of States to sentence the worst offenders to life-without-parole regardless of their age, as long as the sentence is not mandatory," the Attorney General's Office explained.  "For this reason, we anticipate that the Court's decision will cause less of a disruption in Alabama's system than the one Miller had sought."
Miller will have a new sentencing hearing, but according to AG Strange the prosecution will still be able to ask for life without parole for Mr. Miller.  AG Strange said that due to the Supreme Court ruling, Alabama prosecutors will not have mandatory life without parole sentencing guidelines in murder cases where the accused was under age 18 at the time of the crime, however prosecutors will still have the ability to ask for that sentence.
Alabama prosecutors used to be able to ask for the death penalty in heinous crimes involving underage offenders; but a previous U.S. Supreme Court ruled that that also was a violation of the Eighth Amendment of the Constitution of the United States, which forbids "cruel and unusual punishments".
On July 19, 2009 when he was just age 14, Evan James Miller killed his 52 year old neighbor, Cole C. Cannon, with a baseball bat in Lawrence County.  Young Mr. Miller than attempted to burn the victim while the man was clinging to life.  The savage beating combined with inhalation of the gasoline used for the combustion led to Mr. Cannon's untimely death at the hands of young Mr. Miller.
Governor declares state of emergency ahead of Tropical Storm Zeta
Zeta is currently a tropical storm over the Gulf of Mexico, but it is predicted to make landfall as a category one hurricane.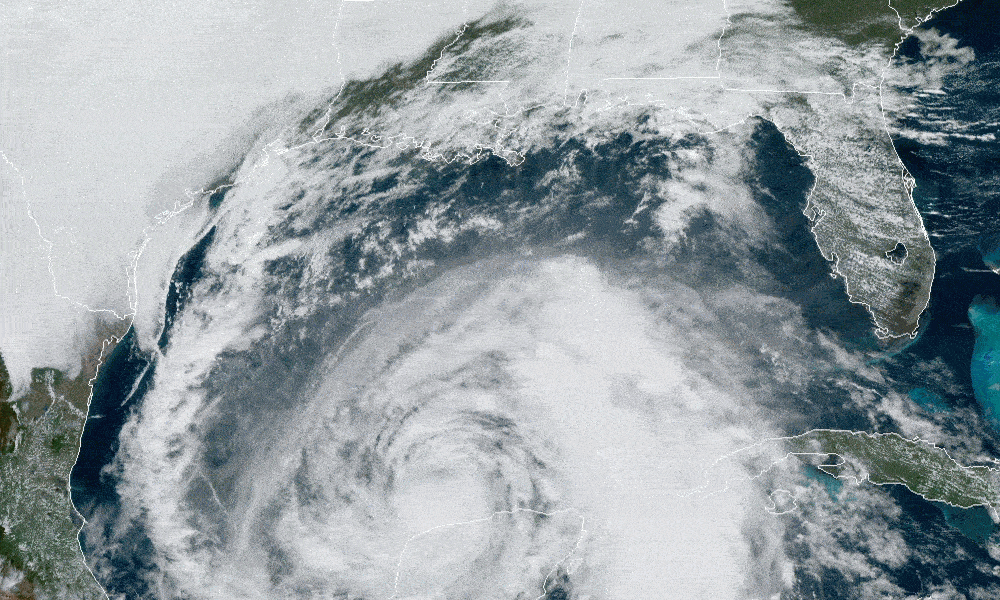 Alabama Gov. Kay Ivey on Tuesday issued a state of emergency as Tropical Storm Zeta approaches the Gulf Coast.
"Ahead of Tropical Storm Zeta's anticipated landfall Wednesday evening as a Category 1 hurricane, I am issuing a state of emergency effective today at 4:00 p.m.," Ivey said. "While this storm is not expected to have an impact as large as storms we've seen move through the Gulf earlier this year, we want to be in the best place possible to respond to anticipated rain, storm surge and mass power outage. I encourage everyone to remain weather aware and tuned in to their trusted news source as this storm could shift direction or change intensity. We continue to track the path of this storm and will stay in touch with the people of Alabama with any updates."
Zeta is currently a tropical storm over the Gulf of Mexico, but it is predicted to make landfall as a category one hurricane. The National Hurricane Center is predicting Zeta to make landfall in Mississippi on Wednesday and then proceed toward Alabama, but these storms can and do move.
A more easterly track could prove devastating to the Alabama Gulf Coast as was the case with Hurricane Sally, which shifted course in September, hitting Alabama, though Zeta is expected to be weaker than Sally at landfall.
The storm surge from the Mississippi-Alabama border to Dauphin Island is forecast to be 5 to 8 feet. Mobile Bay to the Alabama-Florida border is expected to have 3 to 5 feet of storm surge and from the border to Navarre, Florida, could experience 2 to 4 feet of storm surge.
Hurricane force winds are a possibility with this storm. Tropical force winds are expected to be an issue for Southern Mississippi and Alabama well inland. There is expected to be heavy rainfall across the state Wednesday night into Thursday morning.
The Baldwin County Emergency Management Agency announced that sandbags are available inside the county commission office at Robertsdale Central Annex (22251 Palmer Street) until 4:30 p.m. Tuesday and from 8 a.m. until 4:30 p.m. Wednesday or while they last.
Bring any help and shovels you will need. There is a limit of just 25 bags per person. Alabama's coastal counties are currently under a Tropical Storm Warning, a Storm Surge Warning for Mobile County and a High Rip Current and High Surf Warning.
Congressman Bradley Byrne said, "I just finished up briefings from Alabama EMA, FEMA, and the National Hurricane Center regarding #Zeta. We should not take this storm lightly and should start making preparations right away. After sundown Wednesday, I'd encourage everyone in Southwest Alabama to stay home and off the roads until sunrise Thursday. This storm will have impacts as far north as Montgomery, so those in Washington, Clarke, and Monroe counties will see tropical storm force winds and heavy rain. I'd encourage everyone to charge their phones and other necessary electronics. If you have an emergency during the storm, call 911 and do not try to drive."
Coastal Alabama is still in the process of recovering from Hurricane Sally which hit the state on Sept. 15.