AG ANNOUNCES SETTLEMENT TO STOP DECEPTIVE USE OF GIBILL.COM DOMAIN AND TO PROTECT SERVICEMEMBERS
From the Office of Attorney General Luther Strange
(MONTGOMERY)–As the result of an investigation and settlement by Attorney General Luther Strange and others, a private company has been forced to stop its deceptive and inappropriate use of the internet domain GIbill.com and to surrender that domain to the U.S. Department of Veterans Affairs. The settlement further requires QuinStreet,Inc. to pay $2.5 million as part of the consumer protection settlement.
This bipartisan multistate enforcement action, which is a result of the ongoing investigations of the recruiting and deceptive business practices of some proprietary colleges by state attorneys general, was led by the Kentucky Attorney General's Office.  The Alabama Attorney General's Consumer Protection Unit has been an active participant in the working group that conducted the investigation and reached the agreement. A total of 20 Attorneys General joined in the agreement announced today.
"Those who have served and sacrificed for our country deserve better than to be deceived by a company that purports to serve their educational interests but whose goal is actually its own exploitation of the benefits earned by these servicemembers," said Attorney General Strange.
The states alleged that the owner of GIBill.com, QuinStreet, Inc., violated the states' consumer protection laws in the course of operating websites that generate leads primarily for the for-profit education industry.  The states reported that several of the company's sites targeting military servicemembers, including GIBill.com, were deceptive and misleading in giving the appearance that the sites were operated, owned or endorsed by the U.S. government or military.
The states found that the sites were misleading in giving the impression that the schools listed as "eligible GI Bill schools" were the only schools at which the veterans' benefits could be utilized.  In fact, the list only consisted of QuinStreet clients, which were primarily for-profit colleges.
"I applaud the state Attorneys General for the settlement announced today to protect servicemembers from misleading and deceptive websites that target their GI Bill benefits.  These new consumer protections will help ensure that veterans looking online to learn more about the GI Bill will find accurate information about the benefits they have earned through their service and sacrifices for our country," said Holly Petraeus, assistant director for Servicemember Affairs at the Consumer Financial Protection Bureau.
As part of the settlement, QuinStreet will relinquish ownership and control of the domain GIBill.com to the Department of Veterans Affairs, which will utilize the domain to promote the GI Bill program and educate servicemembers about the benefits available to them under the program.  QuinStreet will also shut down and cease to use any domain names that include the term "GI Bill."  As part of the agreement, QuinStreet will pay the states a total of $2.5 million to settle the consumer protection claims.
"At VA, it is part of our mission to support and encourage veterans as they seek higher education.  We must ensure that they are adequately and accurately informed about their education options throughout the process," said Department of Veterans Affairs Deputy Secretary Scott Gould.  "Predatory, aggressive and deceptive marketing directly inhibits our ability to ensure they understand those options.  This settlement is a positive step towards ensuring our Veterans have the education opportunities they've earned.  VA stands with the states' Attorneys General, and all Americans, in protecting veterans from predatory, exploitive or deceptive marketing of any service."
Other terms of the settlement
The Twitter, Facebook, and other social media accounts associated with GIBill.com will be shutdown.
All QuinStreet military-related sites will have unavoidable, clear and conspicuous disclosures adjacent to the website logo and website name that clarify the site is not owned or operated by the U.S. government.
Disclosures that the schools listed on the sites are not the only schools that accept GIBill benefits, and links to the VA's page that provides a complete list.
All of QuinStreet's education-related websites will have disclosures that clarify that schools responsive to a consumers' search are advertisers or pay to appear on the sites.
QuinStreet will no longer be able to make any claims that the information presented on the site is "neutral" or "unbiased" or that schools are "top" or "best" unless the information comes from an independent source.
All QuinStreet education-related sites must have an "About us" page and an FAQ page that clearly explains the site is owned by QuinStreet and contains identifying information about the company and its business operations.
Notice and opportunity for QuinStreet to remedy any discovered future violations to the satisfaction of the state Attorneys General.
The settlement filed this morning in Franklin Circuit Court in Frankfort, Ky. concludes the investigation of QuinStreet.  Attorneys General will monitor sites owned by the company going forward to ensure compliance with the settlement.
The states participating in today's settlement include: Alabama, Arkansas, Arizona, Delaware, Florida, Idaho, Illinois, Iowa, Kentucky, Massachusetts, Mississippi, Missouri, New York, Nevada, North Carolina, Ohio, Oregon, South Carolina, Tennessee and West Virginia.
Governor declares state of emergency ahead of Tropical Storm Zeta
Zeta is currently a tropical storm over the Gulf of Mexico, but it is predicted to make landfall as a category one hurricane.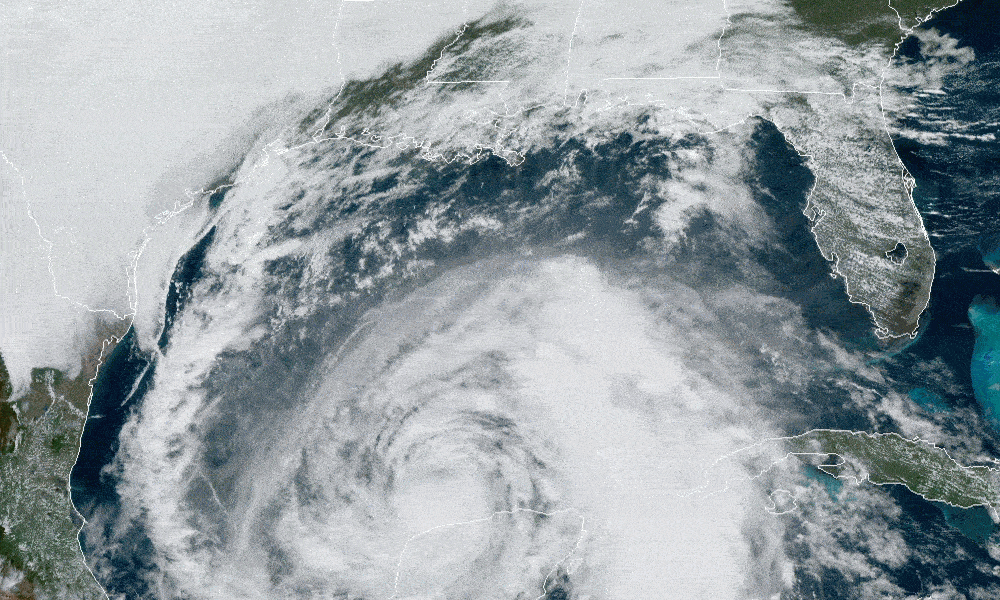 Alabama Gov. Kay Ivey on Tuesday issued a state of emergency as Tropical Storm Zeta approaches the Gulf Coast.
"Ahead of Tropical Storm Zeta's anticipated landfall Wednesday evening as a Category 1 hurricane, I am issuing a state of emergency effective today at 4:00 p.m.," Ivey said. "While this storm is not expected to have an impact as large as storms we've seen move through the Gulf earlier this year, we want to be in the best place possible to respond to anticipated rain, storm surge and mass power outage. I encourage everyone to remain weather aware and tuned in to their trusted news source as this storm could shift direction or change intensity. We continue to track the path of this storm and will stay in touch with the people of Alabama with any updates."
Zeta is currently a tropical storm over the Gulf of Mexico, but it is predicted to make landfall as a category one hurricane. The National Hurricane Center is predicting Zeta to make landfall in Mississippi on Wednesday and then proceed toward Alabama, but these storms can and do move.
A more easterly track could prove devastating to the Alabama Gulf Coast as was the case with Hurricane Sally, which shifted course in September, hitting Alabama, though Zeta is expected to be weaker than Sally at landfall.
The storm surge from the Mississippi-Alabama border to Dauphin Island is forecast to be 5 to 8 feet. Mobile Bay to the Alabama-Florida border is expected to have 3 to 5 feet of storm surge and from the border to Navarre, Florida, could experience 2 to 4 feet of storm surge.
Hurricane force winds are a possibility with this storm. Tropical force winds are expected to be an issue for Southern Mississippi and Alabama well inland. There is expected to be heavy rainfall across the state Wednesday night into Thursday morning.
The Baldwin County Emergency Management Agency announced that sandbags are available inside the county commission office at Robertsdale Central Annex (22251 Palmer Street) until 4:30 p.m. Tuesday and from 8 a.m. until 4:30 p.m. Wednesday or while they last.
Bring any help and shovels you will need. There is a limit of just 25 bags per person. Alabama's coastal counties are currently under a Tropical Storm Warning, a Storm Surge Warning for Mobile County and a High Rip Current and High Surf Warning.
Congressman Bradley Byrne said, "I just finished up briefings from Alabama EMA, FEMA, and the National Hurricane Center regarding #Zeta. We should not take this storm lightly and should start making preparations right away. After sundown Wednesday, I'd encourage everyone in Southwest Alabama to stay home and off the roads until sunrise Thursday. This storm will have impacts as far north as Montgomery, so those in Washington, Clarke, and Monroe counties will see tropical storm force winds and heavy rain. I'd encourage everyone to charge their phones and other necessary electronics. If you have an emergency during the storm, call 911 and do not try to drive."
Coastal Alabama is still in the process of recovering from Hurricane Sally which hit the state on Sept. 15.