Roby Opposes Sequestration Defense Cuts
By Brandon Moseley
Alabama Political Reporter
U.S. Representative Martha Roby recently wrote an editorial in 'The Hill' magazine with her concerns over automatic Defense spending cuts that were established in the 2011 Budget Control Act.
Rep. Roby said, "Our nation's military is the most advanced and battle-hardened fighting force in history. The proficiency of the American men and women who serve in uniform is respected around the world. Their ability to get the job done is unmatched, and their sacrifice to our country is an inspiration to us all.  So it's disheartening to think that the greatest threat to the future of our force is not some foreign foe, but rather the U.S. Congress."
Representative Roby continued, "Sequestration looms. Absent congressional action, automatic defense cuts will reduce the defense budget by $55 billion below the annual levels established in the Budget Control Act. That means an additional $500 billion in cuts will be imposed on top of the $487 billion already being implemented. In total, nearly $1 trillion will be cut over the next 10 years."
Congresswoman Roby said, "Serious negotiations over the national debt limit led to the eventual passage of the Budget Control Act of 2011 (BCA), which was more of a political solution than a policy decision. The legislation imposed spending caps, raised the debt limit and created a bipartisan Select Joint Committee to find an additional $1.2 trillion in spending reductions. If the committee faltered, these cuts would be imposed automatically, half coming from defense accounts. (I opposed the plan for this reason.) Unfortunately, the committee ultimately failed, triggering about one-half trillion in defense cuts to start January 2013."
Rep. Roby said, "Cuts of that severity are unacceptable, and Defense Department leaders have voiced serious warnings over the devastating effects they will cause. Defense Secretary Leon Panetta recently said, "Facing such large reductions, we would have to reduce the size of the military sharply. Rough estimates suggest after 10 years of these cuts, we would have the smallest ground force since 1940, the smallest number of ships since 1915, and the smallest Air Force in its history.""
Rep. Roby said, "There is broad acknowledgment that sequestration will be devastating but little urgency to do anything about it. There is neither a plan to repeal the automatic cuts nor to enforce them. As Panetta reportedly said, you "can't plan for something that was designed to be crazy.""
Rep. Roby did say that there has been some positive actions recently.  She cited as examples: the House's passage of H.R. 5652 (the Sequestration, Replacement and Reconciliation Act) which would cancel the sequestration of defense spending currently scheduled for next year, replacing it with reductions to other discretionary programs and efforts by Sen. John McCain (R-Ariz.) to require the Defense Department and the Office of Management and Budget to outline the national security consequences of the budget sequestration required by the BCA.
Congresswoman Roby warned however, "With only 32 legislative days remaining prior to the election, the situation is growing more alarming.  Conventional wisdom dictates that Washington will deal with sequestration in a lame-duck session, but Congress's "to do" list for November is long: lawmakers must address the Bush tax cuts, the payroll tax holiday, a Medicare "doctors' fix" and an omnibus spending bill. Even with each of these important issues on the table, sequestration is, arguably, the most pressing."  "The generals have raised the red flag on sequestration, the troops on the ground are well aware of its long-term effects and our military families are looking for answers. It's time the president and the Congress make it a priority to reverse these ill-conceived automatic cuts."
The U.S. National Debt is $15.8 trillion and is climbing at a rate of over $1.3 trillion a year.  The largest outlay in the budget is Medicare and Medicaid at $802 billion a year.  That is followed by Social Security at $739 billion a year, Defense is third at just $676 billion a year, fourth is income security at $376 billion.  Income Security programs are wealth transfer payments in the form of supplemental security income, earned income tax credits, making work pay credits, nutrition assistance, child nutrition, and foster care.  The government also spends $226 billion a year servicing the national debt and $214 billion on federal pensions.
Rep. Roby is a member of the House Armed Services Committee. The Congresswoman represents Alabama's Second Congressional District.
Governor declares state of emergency ahead of Tropical Storm Zeta
Zeta is currently a tropical storm over the Gulf of Mexico, but it is predicted to make landfall as a category one hurricane.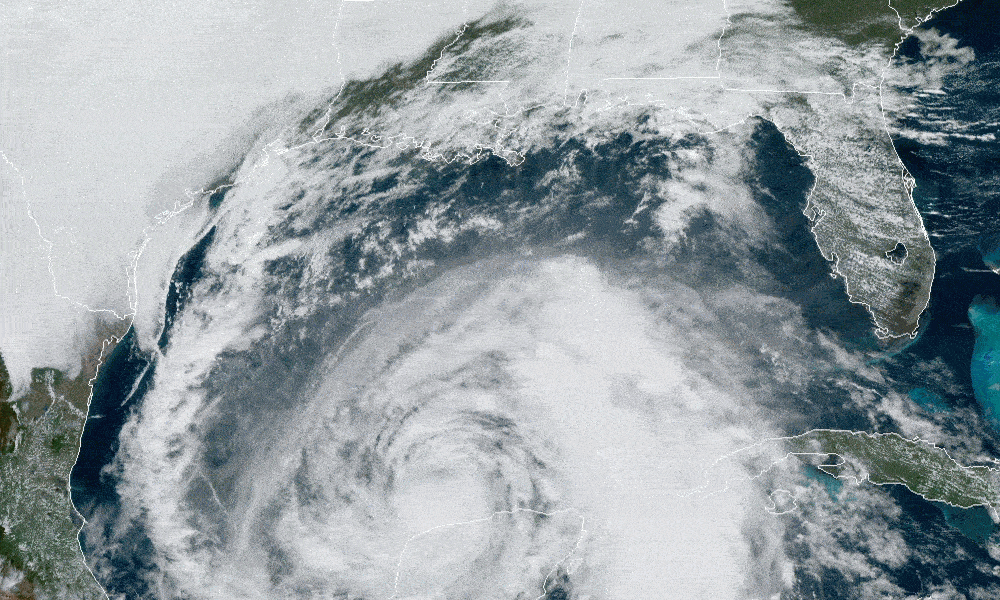 Alabama Gov. Kay Ivey on Tuesday issued a state of emergency as Tropical Storm Zeta approaches the Gulf Coast.
"Ahead of Tropical Storm Zeta's anticipated landfall Wednesday evening as a Category 1 hurricane, I am issuing a state of emergency effective today at 4:00 p.m.," Ivey said. "While this storm is not expected to have an impact as large as storms we've seen move through the Gulf earlier this year, we want to be in the best place possible to respond to anticipated rain, storm surge and mass power outage. I encourage everyone to remain weather aware and tuned in to their trusted news source as this storm could shift direction or change intensity. We continue to track the path of this storm and will stay in touch with the people of Alabama with any updates."
Zeta is currently a tropical storm over the Gulf of Mexico, but it is predicted to make landfall as a category one hurricane. The National Hurricane Center is predicting Zeta to make landfall in Mississippi on Wednesday and then proceed toward Alabama, but these storms can and do move.
A more easterly track could prove devastating to the Alabama Gulf Coast as was the case with Hurricane Sally, which shifted course in September, hitting Alabama, though Zeta is expected to be weaker than Sally at landfall.
The storm surge from the Mississippi-Alabama border to Dauphin Island is forecast to be 5 to 8 feet. Mobile Bay to the Alabama-Florida border is expected to have 3 to 5 feet of storm surge and from the border to Navarre, Florida, could experience 2 to 4 feet of storm surge.
Hurricane force winds are a possibility with this storm. Tropical force winds are expected to be an issue for Southern Mississippi and Alabama well inland. There is expected to be heavy rainfall across the state Wednesday night into Thursday morning.
The Baldwin County Emergency Management Agency announced that sandbags are available inside the county commission office at Robertsdale Central Annex (22251 Palmer Street) until 4:30 p.m. Tuesday and from 8 a.m. until 4:30 p.m. Wednesday or while they last.
Bring any help and shovels you will need. There is a limit of just 25 bags per person. Alabama's coastal counties are currently under a Tropical Storm Warning, a Storm Surge Warning for Mobile County and a High Rip Current and High Surf Warning.
Congressman Bradley Byrne said, "I just finished up briefings from Alabama EMA, FEMA, and the National Hurricane Center regarding #Zeta. We should not take this storm lightly and should start making preparations right away. After sundown Wednesday, I'd encourage everyone in Southwest Alabama to stay home and off the roads until sunrise Thursday. This storm will have impacts as far north as Montgomery, so those in Washington, Clarke, and Monroe counties will see tropical storm force winds and heavy rain. I'd encourage everyone to charge their phones and other necessary electronics. If you have an emergency during the storm, call 911 and do not try to drive."
Coastal Alabama is still in the process of recovering from Hurricane Sally which hit the state on Sept. 15.