Airbus toasts Mobile on the eve of a historic announcement
Staff Report
Late Sunday, a group of European business executives and Alabama political leaders gathered in a second-floor suite at the historic Battle House Hotel in Mobile.
There, as a scorching summer sun sank over the city's downtown, Airbus President Fabrice Bregier raised a glass of champagne in salute to his hosts.
Welcome to Mobile, he said, my American home.
The toast was returned by Gov. Robert Bentley, who will stand with Bregier today and announce a project that could forever alter the city's economic fortunes. Airbus is planning to construct a $600 million aircraft assembly plant at the Brookley Aeroplex, giving the Toulouse, France-based company its first production center on U.S. soil and vaulting Mobile into an elite group of cities that manufacture large airplanes.
Airbus, a subsidiary of the European Aeronautic Defence and Space Co., will announce the massive project at a 10 a.m. news conference at the Arthur R. Outlaw Mobile Convention Center. The plant will produce A319, A320 and A321 aircraft and employ 1,000 full-time workers at full capacity, according to an internal briefing document obtained by the Press-Register.
Construction is slated to begin in 2013 and create an estimated 2,500 jobs over a two-year period to build the plant. Aircraft assembly is scheduled to begin in 2015, with first deliveries from the Mobile plant in 2016. Airbus anticipates the plant will produce 40 to 50 aircraft per year by 2017.
Sunday, on the eve of the announcement, an entourage of Airbus officials mingled at the Battle House with guests including U.S. Sen. Richard Shelby, U.S. Sen. Jeff Sessions and U.S. Rep. Jo Bonner, among others. Representatives from the company's major suppliers and customers also traveled to Mobile to participate in the event, along with former Gov. Bob Riley, U.S. Rep. Jeff Miller of Florida and David Bronner, the head of the Retirement Systems of Alabama.
Mobile police and hotel security teemed throughout the lobby, ushering media members and curious guests away from the party. Local TV crews, stationed on the Royal Street sidewalk, trained their cameras on the hotel's main entrance.
Invited guests at the reception dined on seared scallops, loin of Kobe beef and fois gras roasted fingerling potatoes, according to several in attendance.
Governor declares state of emergency ahead of Tropical Storm Zeta
Zeta is currently a tropical storm over the Gulf of Mexico, but it is predicted to make landfall as a category one hurricane.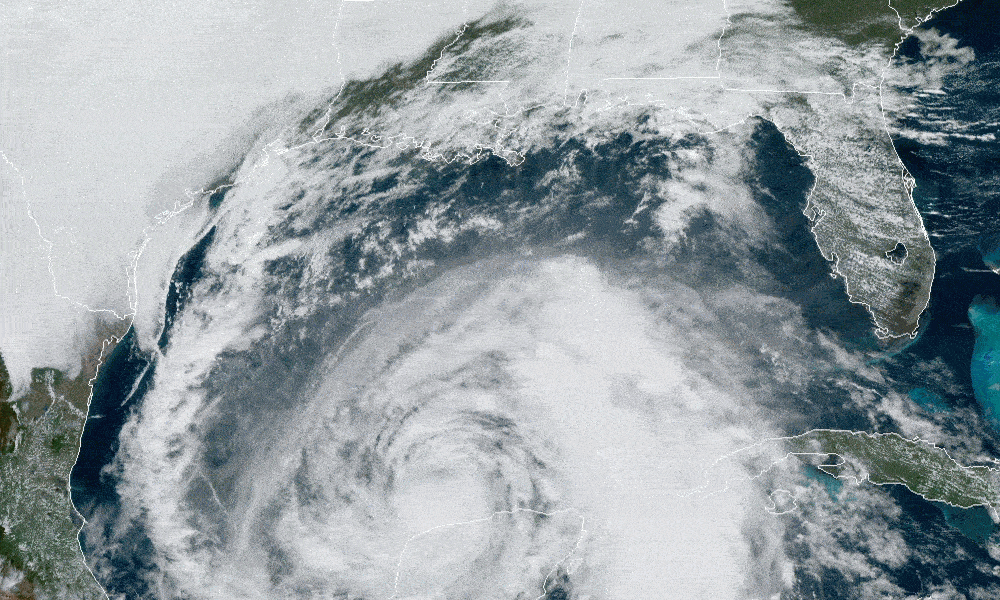 Alabama Gov. Kay Ivey on Tuesday issued a state of emergency as Tropical Storm Zeta approaches the Gulf Coast.
"Ahead of Tropical Storm Zeta's anticipated landfall Wednesday evening as a Category 1 hurricane, I am issuing a state of emergency effective today at 4:00 p.m.," Ivey said. "While this storm is not expected to have an impact as large as storms we've seen move through the Gulf earlier this year, we want to be in the best place possible to respond to anticipated rain, storm surge and mass power outage. I encourage everyone to remain weather aware and tuned in to their trusted news source as this storm could shift direction or change intensity. We continue to track the path of this storm and will stay in touch with the people of Alabama with any updates."
Zeta is currently a tropical storm over the Gulf of Mexico, but it is predicted to make landfall as a category one hurricane. The National Hurricane Center is predicting Zeta to make landfall in Mississippi on Wednesday and then proceed toward Alabama, but these storms can and do move.
A more easterly track could prove devastating to the Alabama Gulf Coast as was the case with Hurricane Sally, which shifted course in September, hitting Alabama, though Zeta is expected to be weaker than Sally at landfall.
The storm surge from the Mississippi-Alabama border to Dauphin Island is forecast to be 5 to 8 feet. Mobile Bay to the Alabama-Florida border is expected to have 3 to 5 feet of storm surge and from the border to Navarre, Florida, could experience 2 to 4 feet of storm surge.
Hurricane force winds are a possibility with this storm. Tropical force winds are expected to be an issue for Southern Mississippi and Alabama well inland. There is expected to be heavy rainfall across the state Wednesday night into Thursday morning.
The Baldwin County Emergency Management Agency announced that sandbags are available inside the county commission office at Robertsdale Central Annex (22251 Palmer Street) until 4:30 p.m. Tuesday and from 8 a.m. until 4:30 p.m. Wednesday or while they last.
Bring any help and shovels you will need. There is a limit of just 25 bags per person. Alabama's coastal counties are currently under a Tropical Storm Warning, a Storm Surge Warning for Mobile County and a High Rip Current and High Surf Warning.
Congressman Bradley Byrne said, "I just finished up briefings from Alabama EMA, FEMA, and the National Hurricane Center regarding #Zeta. We should not take this storm lightly and should start making preparations right away. After sundown Wednesday, I'd encourage everyone in Southwest Alabama to stay home and off the roads until sunrise Thursday. This storm will have impacts as far north as Montgomery, so those in Washington, Clarke, and Monroe counties will see tropical storm force winds and heavy rain. I'd encourage everyone to charge their phones and other necessary electronics. If you have an emergency during the storm, call 911 and do not try to drive."
Coastal Alabama is still in the process of recovering from Hurricane Sally which hit the state on Sept. 15.