McClendon Considers Run For State Senate
By Brandon Moseley
Alabama Political Reporter
State House Member Jim McClendon (R) from Springville spoke at a meeting of the Moody Chamber of Commerce Thursday on redistricting.
Rep. McClendon said that following redistricting the new Senate District 11, "leans in the Republican direction."
With 51% of the residents of District 11 living in St. Clair County, the St. Clair County Republican told the group of local business leaders, "We have a good chance of having a state senator that lives in the county."  McClendon said that St. Clair County has not been represented in the Senate by anyone who actually lived in St. Clair County, "in my lifetime……maybe not in the history of the state."
'The Alabama Political Reporter' asked Rep. McClendon if he was running for the redrawn District 11 that now included much of his St. Clair and Shelby County House District.  Rep. McClendon said, "It has been sort of interesting that since this has been done I have had quite a few people who have contacted me and given me encouragement to go in that direction.  I am talking to members of my family about it and am talking to my friends and supporters."
Rep. McClendon did acknowledge, "I am interested in it.  "I would be honored if that came about."
Prominent Moody area businessman and Republican Party member Randy Smith told the 'Alabama Political Reporter' that if McClendon runs for State the Senate, "I will be backing him 100%."
Senate District 11 is currently held by Senator Jerry Fielding (D) from Sylacauga.
One consequence of the legislative redistricting in Alabama following the 2010 census is that Senate District 11 appears to be more Republican leaning that it was in 2010 when Fielding narrowly beat Republican challenger Ray Robbins for the open seat.  Fielding raised $215,000 more than Robbins did for the seat which was vacated by the retirement of conservative incumbent Jim Preuitt (who was elected several times as a Democrat but finished his lengthy Senate career as a Republican).
Senator Scott Beason (R) from Gardendale told 'The Alabama Political Reporter' that his Senate District "had gotten very overpopulated," due to Residential growth during the 2000s and had to be downsized so that it's population was equivalent to the other Senate Districts.  That downsizing left the St. Clair County towns of Springville, Moody, Odenville, and Margaret out of Beason's district.
Similarly Sen. Del Marsh's (R) from Anniston district gave up Pell City and Riverside as it took over more of Calhoun County. Shelby County experienced a growth boom in the last decade that resulted in the county needing more Senate representation.  The fast growing areas of St. Clair and Shelby County were then moved to the 11th district which gave up Calhoun, Coosa, and Elmore Counties.  The newly redrawn eleventh District is composed of Springville, Argo, Odenville, Margaret, Moody, a portion of Leeds, Cook Springs, Pell City, Riverside, Cropwell, Alpine, a portion of Talladega, Sylacauga, Wilsonville, Columbiana, and the eastern edges of both Calera and Alabaster.
Those changes have led to Rep. McClendon and Senator Fielding being in the same district.  The largest population in the new district is now from St. Clair County.  76,000 of the new district's residents live in St. Clair County, 41,000 residents are from Talladega County, and 25,000 reside in Shelby County.
If Fielding runs for reelection in 2014 it may not be as a Democrat.  Unsubstantiated rumors reported at the political website, 'Yellowhammer Politics' stated that the Sylacauga Senator might be contemplating a jump to the Republican Party, which already enjoys a strong majority in the Alabama State Senate.
Senator Beason said, "I would think the bottom line is that for anyone with conservative leanings it has gotten really hard to remain a Democrat after what has happened these last four years." Sen. Beason acknowledged that he had discussed the matter with Sen. Fielding on more than one occasion.  "It would be good for him and for us and for everybody."  Sen. Beason told us that he had no knowledge of whether or not Fielding has made that decision.
We asked Alabama Republican Party Communications Director Shana Kluck about those reports.  In an email statement she said, "Over the past several months, the Alabama Republican Party been contacted by numerous Democrat elected officials who realize their party has become too liberal for them. However, we will not comment on specifics regarding those ongoing conversations."
According to information at www.followthemoney.org most of Fielding's 2010 contributions came from sources outside of the district: Huntsville $489,738, Montgomery $54,550, and Birmingham $18,350.
If Rep. McClendon gave up his House District 50 seat to run for the Alabama Senate it would create an opening in the House for the seat which will be comprised 100% of St. Clair County and is likely to be heavily contested in the 2014 Republican Primary.
Efforts to contact Senator Fielding for this article were unsuccessful.
Governor announces auto supplier IAC plans Alabama expansion
IAC is committing $34.3 million in new capital investment to expand its new manufacturing facility located in Tuscaloosa County.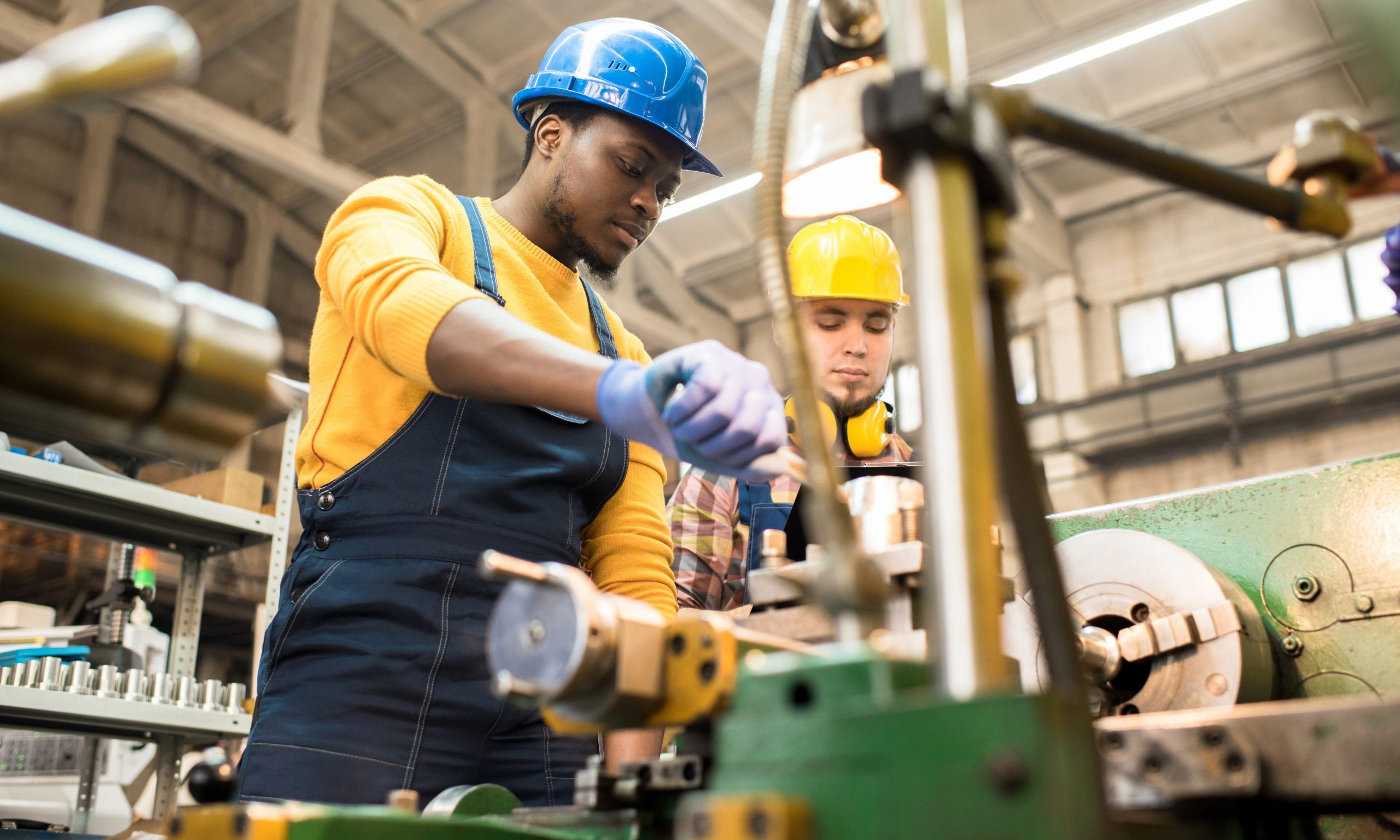 Gov. Kay Ivey announced Monday that International Automotive Components Group North America Inc. plans to invest over $55.9 million in expansion projects that will create 182 jobs at two Alabama facilities.
"International Automotive Components is a leading global auto supplier, and I am pleased that this world-class company is growing significantly in Alabama and creating good jobs in Cottondale and Anniston," Ivey said. "IAC's growth plans show that Alabama's dynamic auto industry continues to expand despite today's challenging environment."
Nick Skwiat is the executive vice president and president of IAC North America.
"Alabama was the logical choice due to its skilled workforce and proximity to the customer," Skwiat said. "We are excited to see the continued growth of the automotive industry in Alabama and we plan to grow right along with it. We thank the Governor and Secretary Canfield for their leadership in this sector."
IAC is committing $34.3 million in new capital investment to expand its new manufacturing facility located in Tuscaloosa County. This facility will produce door panels and overhead systems for original equipment manufacturers. That project will create 119 jobs at the production site in Cottondale.
IAC also plans to invest $21.6 million at its manufacturing facility located in the former Fort McClellan in Anniston. That East Alabama project will create another 63 jobs.
This project builds on a milestone 2014 expansion that doubled the size of the Calhoun County facility. There IAC manufactures automotive interior components and systems. Key components produced at the Anniston plant include door panels, trim systems and instrument panels for original equipment manufacturers.
IAC Group is a leading global supplier of innovative and sustainable instrument panels, consoles, door panels, overhead systems, bumper fascias and exterior ornamentation for original equipment manufacturers.
IAC is headquartered in Luxembourg and has more than 18,000 employees at 67 locations in 17 countries. The company operates manufacturing facilities in eight U.S. states.
"With operations around the globe, IAC is the kind of high-performance company that we want in Alabama's auto supply chain to help fuel sustainable growth," said Alabama Commerce Secretary Greg Canfield. "We look forward to working with IAC and facilitating its future growth in this strategic industrial sector."
Danielle Winningham is the executive director of the Tuscaloosa County Industrial Development Authority.
"International Automotive Components is a valued part of Tuscaloosa County's automotive sector," Winningham said. "We are grateful for IAC's investment in our community and the career opportunities available to our area workforce as a result of their investment."
"The City of Anniston is excited that IAC has made the decision to expand here. I have enjoyed working with the leadership at IAC, the Calhoun County EDC, and the state of Alabama to get this project finalized," said Anniston Mayor Jack Draper. "This is even further evidence that Anniston is indeed open for business."
Only Michigan has more automobile manufacturing jobs than the state of Alabama. Honda, Mercedes, Hyundai, Polaris, Toyota and soon Mazda all have major automobile assembly plants in the state of Alabama.