Condoleezza Rice Being Considered for Vice-President by Mitt Romney
By Brandon Moseley
Alabama Political Reporter
In the history of the United States no President has ever been elected from the state of Alabama.  An Alabama native however could be the 2012 Vice Presidential candidate for the Republican Party.  The former Bush Administration Secretary of State, Condoleezza Rice has emerged as one of the finalists for the post according to the conservative blog, the Drudge Report.
As a former Secretary of State and National Security Advisor, Condoleezza Rice brings tremendous foreign policy experience to the ticket that former Massachusetts Governor Romney lacks.  The Birmingham native would be the first Alabama born candidate on a major party Presidential ticket since Alabama Senator John Sparkman (D) ran for Vice President as Adlai Stevenson's running mate in 1952.  The duo were eventually defeated by the Republican ticket of Eisenhower and Nixon.
Peggie Noonan says that Condoleezza Rice is "A public figure of obvious and nameable accomplishment whose attainments can't be taken away from her. Washington experience—she wouldn't be learning on the job. Never run for office but no political novice. An academic, but not ethereal or abstract.  A woman in a year when Republicans aren't supposed to choose a woman because of what is now called the 2008 experience—so the choice would have a certain boldness. A black woman in a campaign that always threatens to take on a painful racial overlay. A foreign-policy professional acquainted with everyone who's reigned or been rising the past 20 years.
I should add here the look on the faces of the people who were applauding. They looked surprised by their own passion. Actually they looked relieved, like a campaign was going on and big things might happen and maybe it could get kind of . . . exciting."
Another consideration is polling.  In all the major polls, Governor Romney has a big lead among white men.  That is not likely to change.  Among white women (the largest voting block when divided by race and gender) the two are running very close.  Among racial minorities the President is trouncing Romney.  Some polls show the President with support as high as 92% among Black voters.  Also at age 57, Sec. of State Rice would still be young enough to make a viable run for President in 2020 following a Romney Presidency.
To win, Romney needs more support from women and if he could pull away any of Obama's support among Hispanics or Blacks that could be enough to sway some swing states.  The only time in American history that one of the major parties has put a woman on a presidential ticket was 1984 when a very desperate Democratic Party ran Rep. Geraldine Ferraro (D) from New York as the Vice Presidential candidate beside former Carter Vice President Walter Mondale.  They were crushed by the Republican duo of President Ronald Reagan and then Vice President George H. Bush.
The negatives are many.  Condoleezza Rice on the ticket likely does not bring a state with her.  Her native Alabama is soundly in the Republican camp no matter who is the VP pick and her adopted state of California is polling so far in favor of reelecting Obama that it is likely not in play unless the Obama campaign were to totally meltdown.  Secretary Rice has also been criticized by Bush administration insiders former U.N. Ambassador John Bolton and Vice President Dick Cheney.
Some social conservatives have criticized the prospect of Rice being on the ticket.  Newsmax is reporting that Dr. Richard Land, President of the Southern Baptist Convention's Ethics & Religious Liberty Commission, said, "I contacted my contacts within the campaign and said, 'You can't do this.'"
Secretary Rice has in the past called herself, "mildly pro-choice."  Dr. Land said, "The key here is this is the first nomination in a proposed Romney administration and it cannot be someone who's pro-choice, because that reactivates all the old doubts about whether pro-life is a preference, or a conviction, with the Romney administration."  Rev. Land said that choosing Rice for the No. 2 job, "would deactivate some pro-life activists and contributors into being mere voters, and some mere voters into being fishermen."
The former Secretary of State has denied any interest in the job of Vice President.  On June 26th she said, "I don't see myself in any way in elected office. I love policy. I'm not particularly fond of politics."
Rice is currently working at Stanford University.
Alabama women to Ivey: Support fair processes
Last week, Ivey co-authored a letter of support for Barrett and released it to media outlets.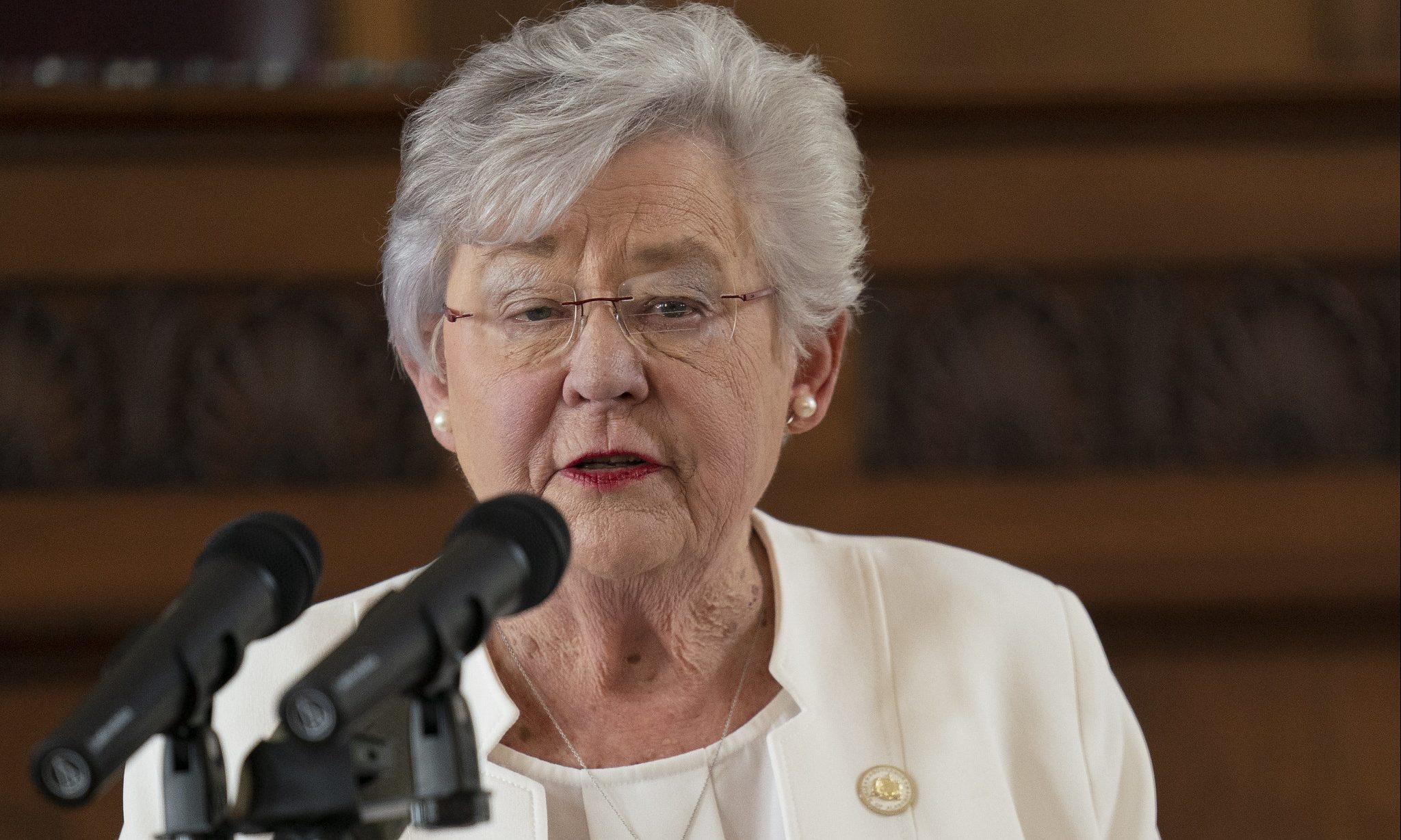 A letter signed by a bipartisan group of about a thousand Alabama women takes issue with Gov. Kay Ivey's recent support of Republican Supreme Court nominee Amy Coney Barrett, and it encourages Ivey and other state officials to instead support fair processes.
Last week, Ivey co-authored a letter of support for Barrett and released it to media outlets. In response, the letter from Alabama women calls the process to nominate Barrett, which is occurring after more than 50 million votes have been cast and in a Senate that is predicted to change from Republican to Democratic control, unfair and "anti-democratic."
The letter, which doesn't criticize Ivey or request that she rescind her endorsement of Barrett, asks instead that Ivey and other state leaders honor women by implementing and following fair processes that provide women with equal opportunities.
The full letter is below:
Dear Governor Ivey,
We are a group of women. We are current and future mothers, grandmothers, caregivers, leaders and champions of all citizens of our great state. We are moderates, progressives and conservatives. When we agree with our leaders, we say so, as we have in your support for education, workforce development, and sensible mask policies.  
We also speak up when we do not agree. Thus, we want to respond to your letter in support of Amy Coney Barrett because it does not represent our views. 
Like you and Judge Barrett's father, we want to tell all young girls that they can do anything their male counterparts can do and they can be anything and everything they want to be. We want it to be a truth, not just a signal "that the most qualified individual will get the job".  In addition to those things, we want them to know and believe that the process will be fair, because no matter the job, the process should be fair. And our children and young people (boys or girls) should be able to trust that democracy works and can be counted on. How can we assure them when this process has been so rushed and undemocratic?
We are women who oppose Judge Barrett's confirmation, because confirming her at this time, when 50 million Americans have already cast their votes, is anti-democratic. Regardless of what ways she does or does not think or talk like us, what matters is that a confirmation should not take place after the election is underway. 
We do not expect you to rescind your support of Judge Barrett. However, we urge you and the other women leaders who have advanced to top positions in our government to stand with us in asking for a fair process that takes place after the election. A process that helps us to believe that our voices and our votes matter because the American people should have the right to choose who nominates the next Supreme Court Justice.
Respectfully, 
Emily Hess Levine
Lindsey Chitwood
Megan Cheek
Kira Fonteneau
Ronne M. Hess
Cindi Cassis Branham
Anna Brantley Fry
Joellyn M. Beckham
Kristen Berthiaume
Alexandra Ruthann Bullock McElroy
The letter is signed by more than 800 women. The full list of signatures was sent to APR with the letter. We have chosen to list only the first 10 for the sake of brevity.