Sessions says President has "Continually Flouted Budget Law"
By Brandon Moseley
Alabama Political Reporter
Friday, Senator Jeff Sessions (R) from Alabama released a statement saying that the biggest mistake that President Obama has made as President is adding $5 trillion to the national debt and proposing new spending which would raise the debt $11 trillion by 2022, while ignoring existing budget laws.
Senator Sessions said, ""President Obama indicated recently that the biggest mistake of his first term was not spending more time delivering his message. Respectfully, I think a much bigger mistake was adding $5 trillion to the debt and then producing a budget plan this year that would add another $11 trillion to the debt through 2022. Making matters worse, the law requires the President to submit a budget update to Congress—known as the Mid-Session Review—before July 16th. It appears the deadline will be breached.   If produced, the Mid-Session Review would underscore that, despite the President's assertion that his proposed tax increase would reduce the debt, any revenue from the tax hike would just be used for new spending—not deficit reduction."
Sen. Sessions continued, "Sadly, despite the enormous debt threat facing our nation, the President and his Senate majority have continually flouted budget law. The President has ignored, every year he's been in office, the legal requirement to submit a plan to prevent Medicare's looming insolvency (known as the 'Medicare trigger'). And his majority in the Senate has refused to pass a budget plan for three consecutive years, failing to even bring a proposal to the Senate floor."
Senator Jefferson "Jeff" Beauregard Sessions III is the ranking Republican member of the U.S. Senate budget committee.
Sen. Sessions said, "Congress and the American people have never had greater need for concrete budget proposals, and the President should seize this as an opportunity to provide them. This is particularly critical as Congress is facing a key continuing resolution, another debt ceiling debate, the fiscal cliff, and an economy performing well below expectations. Given the historic depth of these financial challenges, the Administration must submit their budget update on time and in the manner the law requires. Failure to do so would only further damage the President's credibility on the great challenge confronting our nation."
To prove his point Sen. Sessions provided the actual wording of the law he referenced:  "(b) Before July 16 of each year, the President shall submit to Congress a statement of changes in budget authority requested, estimated budget outlays, and estimated receipts for the fiscal year for which the budget is submitted (including prior changes proposed for the executive branch of the Government) that the President decides are necessary and appropriate based on current information…"
Of course President Barack Obama knows that the House Republicans have no desire to impeach or sue a sitting President in an election year and the Democrat controlled Senate would not vote to remove him anyway so if he fails to meet the deadline in the statute.  President Obama has vigorously exerted and maximized presidential authority in the past for example when he unilaterally changed immigration law without congressional approval or unilaterally imposed new greenhouse gas regulations.  Both measures previously had been rejected by the Congress.  The President has much higher approval numbers than the Congress has and is like to benefit politically from any confrontation with the U.S. House of Representatives.
On a wide bipartisan basis both the House and the Senate have rejected President Obama's proposed budget.  The U.S. House of Representatives has passed their own budget proposal; but the Senate is unlikely to pass that or their own budget because Senate Majority Leader Harry Reid (D) from Nevada does not want his Senators to have to go on the record either raising taxes or cutting spending and does not feel that a budget is either required or is necessary.
The national debt number used by most sources is $15,877 billion.  Sen. Sessions' office estimates that the national debt is actually $15,943 billion.  The federal budget deficit is $1.3 trillion.  The federal government is spending $3.6 trillion a year.
Sen. Sessions was first elected to the U.S. Senate in 1996.
To see the national debt numbers:
Alabama's COVID-19 cases continue to rise
Alabama's ongoing increase in new cases and COVID-19 hospitalizations is especially worrisome for public health experts as flu season arrives and several holidays are just around the corner.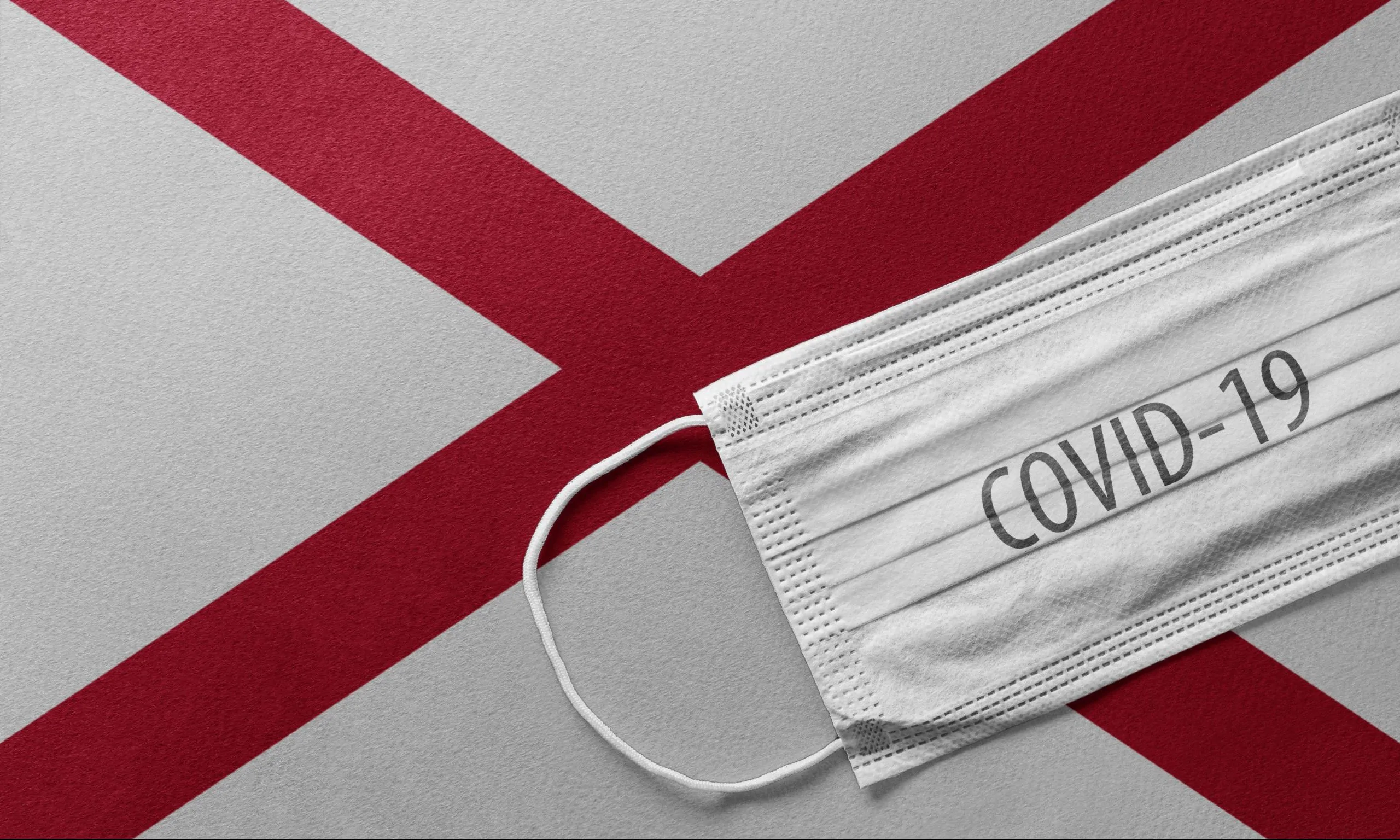 The number of new confirmed COVID-19 cases in Alabama continues to rise, with 1,789 new cases reported Saturday, despite fewer tests being conducted, and cases are up 55 percent from two weeks ago, based on a 14-day average of daily case increases.
Alabama's ongoing increase in new cases and COVID-19 hospitalizations is especially worrisome for public health experts as flu season arrives and several holidays are just around the corner.
Coronavirus cases in the U.S. surpassed 9 million on Thursday, and numerous states were seeing surges in cases and hospitalizations. Nearly 1,000 Americans died from COVID-19 on Wednesday, and the country has reported several days of record-high new cases.
"There's going to be a whole lot of pain in this country with regard to additional cases, hospitalizations and deaths," said Dr. Anthony Fauci, White House coronavirus task force adviser and director of the National Institute of Allergy and Infectious Diseases, in a CNBC interview Wednesday. "We are on a very difficult trajectory. We are going in the wrong direction."
There were 960 hospitalized COVID-19 patients in Alabama on Friday, and the seven-day average of daily hospitalizations hit 976 on Friday, the highest it's been since Sept. 2 and 29 percent higher than a month ago.
More than 1,000 hospitalizations were reported in Alabama on Tuesday for the first time since August. Huntsville Hospital was caring for 163 coronavirus patients Friday, the largest number since Aug. 19. UAB on Friday had 58 COVID-19 patients and has been hovering between 60 and 70 patients for the last several weeks.
While the number of new cases is rising, the number of tests being performed has been declining. Over the last two weeks, Alabama reported, on average, 6,961 cases per day, 9 percent fewer cases than a month ago.
The rising cases and declining tests are also reflected in the percentage of tests that are positive, which on Saturday was well above public health experts' target of 5 percent or below. 
The state's positivity rate on Saturday was 21 percent, according to APR's tracking of new cases and reported tests over the past two weeks. Many other COVID-19 tracking projects calculate the state's percent positivity by dividing the 7- and 14-day averages of daily case increases by the 7- and 14-day averages of daily test increases.
The Alabama Department of Public Health calculates the positivity rate differently, instead dividing the number of daily cases by the number of individuals who have been tested, rather than the total number of tests done, as some people may have more than one test performed.
There are no federal standards on how states are to report COVID-19 testing data, and a myriad of state health departments calculate positivity rates differently. 
Even so, ADPH's own calculations show Alabama's percent positivity is nearly double where public health experts say it needs to be, or else cases are going undetected. According to ADPH's calculations, the percent positivity on Oct. 24 was 9.6 percent, up 33 percent from the 7.2 percent positivity on Sept. 26. 
As of Saturday, there have been 2,967 confirmed and probable COVID-19 deaths reported in Alabama, with 427 reported this month, 19 percent more deaths than were reported in September.
On Saturday, ADPH reported 35 confirmed and probable deaths.